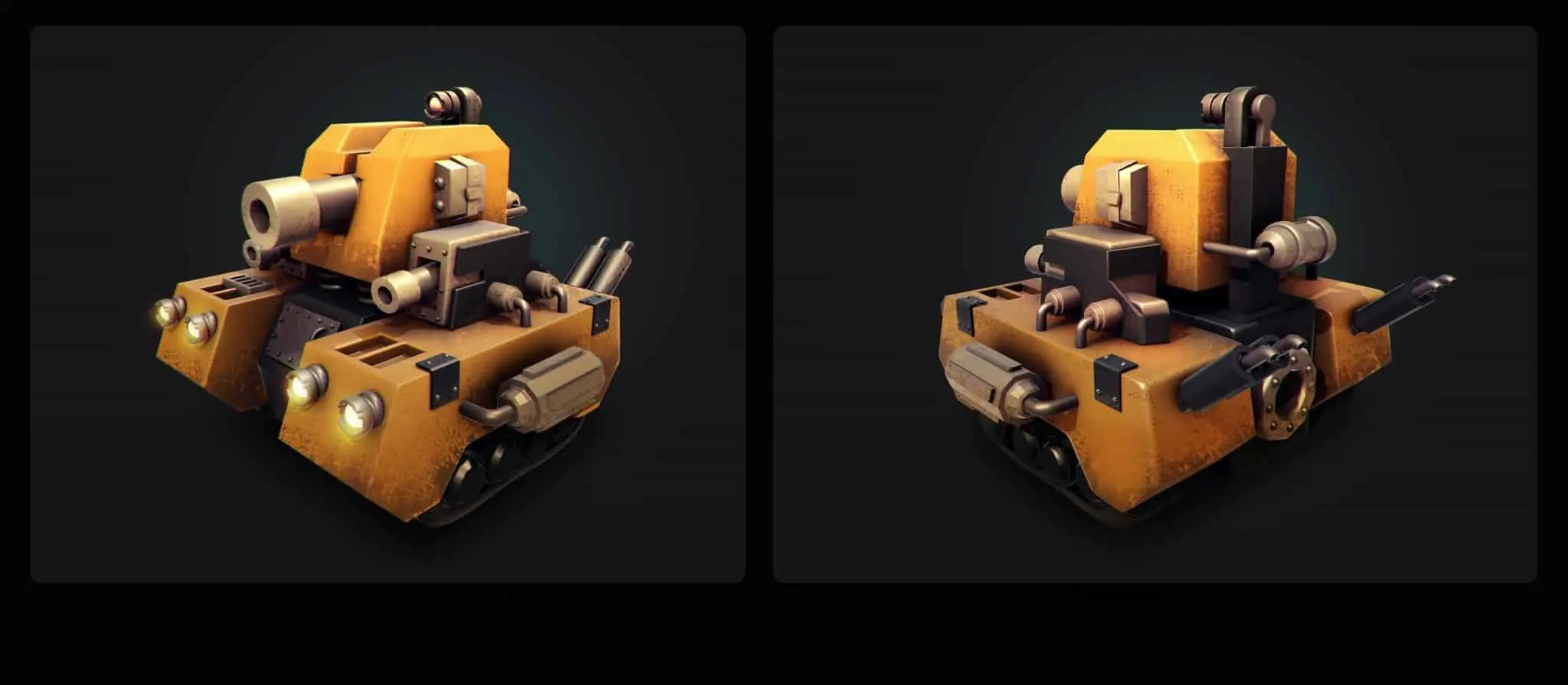 Choosing the Best 3D Software for Game Assets Creation
3D Gaming Asset development has increased in the few years adding to many vast changes and broad divisions with the advent of Digital Marketing. To entice gamers around the world game developers are constantly experimenting with different software and developing tools with the idea of achieving an infinite gaming experience which is at the same time a virtual copy of the existing reality with only a minor difference of not being real. 3D Gaming Asset takes more than just ideas it requires perfection which by human hand is not achievable.
A virtually stabilized environment requires iconic pieces from the real world to lay back in the background making the scene more and more breath-taking. What can be more exciting than making all the possibilities happen that are otherwise impossible in real life. A Gamers inception is the primary motive behind all the hard detailed work that goes into 3D Gaming Asset Modeling.
Essentially this blog presents you with the most unique and ideal 3D Gaming Asset Development Software. All these software have their ranges and qualities quite different than the other. Focus is put on providing you categories and tools for game development that suit your taste and style. A Gamer's attention and interest remain of former importance while putting together asset models. The assets can be hand-drawn and then modeled with the help of built-in software. Getting your hands on to the latest and fully equipped game development software can save you from a lot of self hard work. Being in the game developer's shoes is a tough job and to lessen the amount of drill that goes into the formation of such celebrated gaming assets should be considerate and calculated. Techniques range widely with tools to design and put together part and parcels of an exceptional gaming model created for that particular gaming zone.
Auto 3ds Max
Auto 3ds Max is specially created and designed to deal with image creation and asset modeling. The professional graphic software in a dream turned to reality for asset model creators. To begin with, interface tools are much easier to comprehend than shifting directly to UX designs. Let us dive into the most exciting feature which is the UV-Editing Tool to enable the perfect 3D cut around the edges for that realistic edgy appearance. It can get you a little costly if you run an only man's business in such a case there are many packages to chose from to favor your start-up. Such software is window defined and not operational otherwise. Auto 3ds Max is the fastest and more diverse option to get your hands on the limitless versions of textures and designs to achieve a virtually alluring outlook.
Maya LT
Maya LT is a treat for all those game lovers and developers out there. The software is a pro at giving real-life virtual experience to gamers through the accession of its improved game building tool. All the variety of animation and gaming tools are designed especially keeping in consideration with game developing essential asset requirements. Maya LT is a redundant sister software of Maya software and is in no offense least or inferior in quality than Auto 3ds Max. Not bragging! There are a whole lot of qualities that are rare and a headache to find at one built-in software. One of Maya LT's features is its reasonable price tag along with accessibility at cross-platforms. Maya LT is accessible for Max Os X along with Microsoft and Linux.
Blender
If you are a fan of open-source which is both professional and comes in selected packages then you are going to fall in love with our third 3D Game Asset Modeling Software. Modeling, Rendering, Rigging, Texturing, Video-Editing, and Expressive Game Modeling enables interactive Game Creation. Hence, Blender is a must-have for creating that extra fast 3D gaming prototype. Blender is free software making it attractive for an augmented audience of game developers. Apart from the two 3D game asset development software, Blender pushes the limits in providing the highest quality gaming models. It offers speedy fast turnout that can save your time and money at the same instance.
How ITS can help you with UX and UI Design Animation?
Information Transformation Services has been providing Gaming Asset Services for over a time now. Further related services include UX and UI Design Animation along with 2D and 3D Animation. Information Transformation Services knows all about the modern-day industry and its trends in the Online Marketing Business. ITS is light on the budget and heavy in terms of quality and stature. Our highly responsive and interactive team specializes in Gaming Asset Services and will note down every essential detail provided by you and in return turn your dream into a real-life realistic or virtual reality.