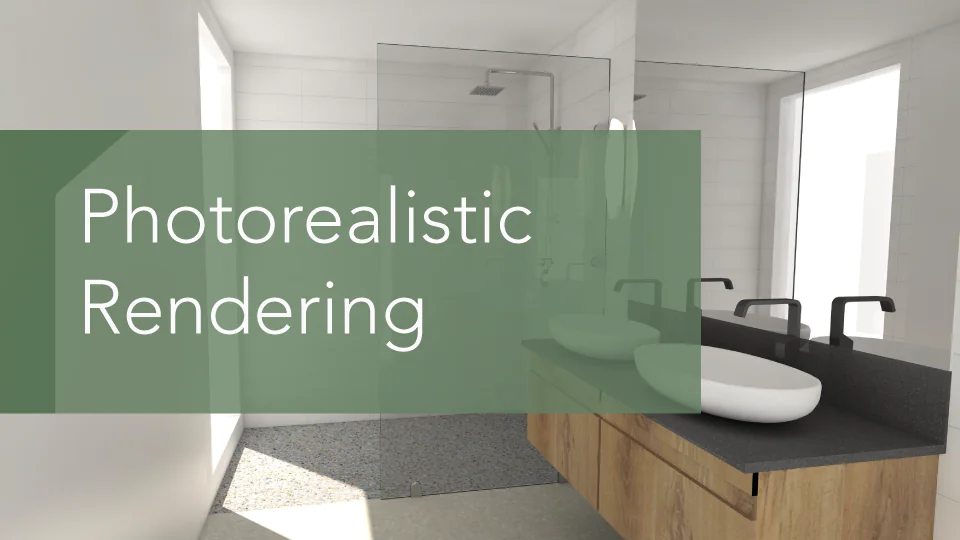 What Is Photorealistic Rendering Service? And How It can Benefit Your Company?
Photorealistic Rendering Service is an efficient service that is helpful to achieve results on a photograph that are near to reality. In today's digital hub, when everything is valued based upon its appearance then in this case getting yourself an enticing Photorealistic Rendering Service is an appreciable option. Such a service is commendable for tech and architect portrayal as they require 3D effect to make the client have an idea about how the same thing would appear in reality if he buys the product service. Moreover, it is great news for Tech and Architectural Business Companies that Information Transformation Service (ITS) provides top-notch Photorealistic Rendering Facilities and that too under your budget.
Realistically speaking achieving we all know how interesting and expensive it is to get 3D photographs that very well represent any product to customers especially when you are in the real estate business. ITS Team has all essential standardized photo Rendering Labs with modern equipment to enrich all your photographs making them look appealing as well as real.
Here are some notable benefits that you can easily achieve with Information Transformation Service (ITS) by your side!
3D Product rendering Services
ITS offers 3D Product Rendering Service at your ease depicting 3D real-estate property solutions like 3D Exterior Rendering, 3D floor plans, 3D Interior Rendering, and Birds Eye View. AI-powered tools are employed to give that realistic touch in images portraying objects and properties in an attractive manner to the customer. Excellent lighting and editing techniques further polish and magnify the photograph's product features in the best interest of your business company.
3D Interior and Exterior Rendering Services
3D interior and exterior rendering options are best suitable to endorse an architectural art piece to buy more clients. If you are a person that requires international standard 3DRendering Services for your real-estate marketing project then look no further than ITS. Because ITS has a significant experienced talent that can turn all your interior and exterior real-estate property view into an amazing 3D realistic image focusing and highlighting all specifications more prominently to earn more sales in a minimum amount of time.
Furniture and Fixtures Rendering
Furniture and Fixtures are core components that people are always in awe off. Getting a suitable 3D Photorealistic Rendering Service can help you earn more revenue with your realistically established showroom photographs to market. Outsource your 3D Rendering Projects to ITS and get maximum in minimum.
360 Degree View
With the help of powerful rendering tools and the creative minds of our Professional ITS Team you can showcase your ideas, designs, or portfolios to potential clients or investors and earn the lottery ticket for your business company. If the client doesn't have a clear idea about how the piece of art looks from all corners then you might have some trouble in explaining your project to him/her. To get out of this extra counseling session have yourself a 360 degree vertical, horizontal, and panorama view for your real-estate project. Get your hands on some exciting latest trends for your customized projects with ITS Photorealistic Rendering Service (ITS)
House Plan Rendering
Information Transformation Service (ITS) offers a wide range of service solutions for all your Photorealistic Rendering Problems to create enlarged, magnified, clear, realistic, and manipulated photographs that fully portray all your business objectives and resolutions in the right manner. House Plan Rendering signifies all aspects and ideas regarding Real-Estate Property Business very efficiently. It caters to client's wide interests and put everything on the table in its best realistic form.
Interactive Rendering Services
For images to be accurate and realistically rendered, Interactive Rendering has its own face value. ITS, employs Interactive Rendering for a number of beneficial purposes such as adjustment of environment, tweaking around the corners and edges to make the image look more subtle and real. Moreover, it serves largely business interests including creativity and transformation of objects and places.
How ITS Can Help You With Photorealistic Rendering Service?
Information Transformation Service (ITS) also provides solutions for long term economical outsourcing plans to marketing giants and state of the art enterprises whenever you like. ITS has organized a variety of teams holding professional and experienced Photorealistic Rendered Artists for your convenience. There are numerous categories to choose from along with customized packages that can be formulated according to your requirements by our professionals.
ITS will delivers at your intended time saving both money and extra cash. Such a fast and reliable service is 100% likely to increase your market value and your business product/service reputation among existing and new clients. With more than 30 years in service, our professional team is equipped with all knowledge and equipment to create enticing Photorealistic Rendered Images that will make your company all-powerful and luxurious.