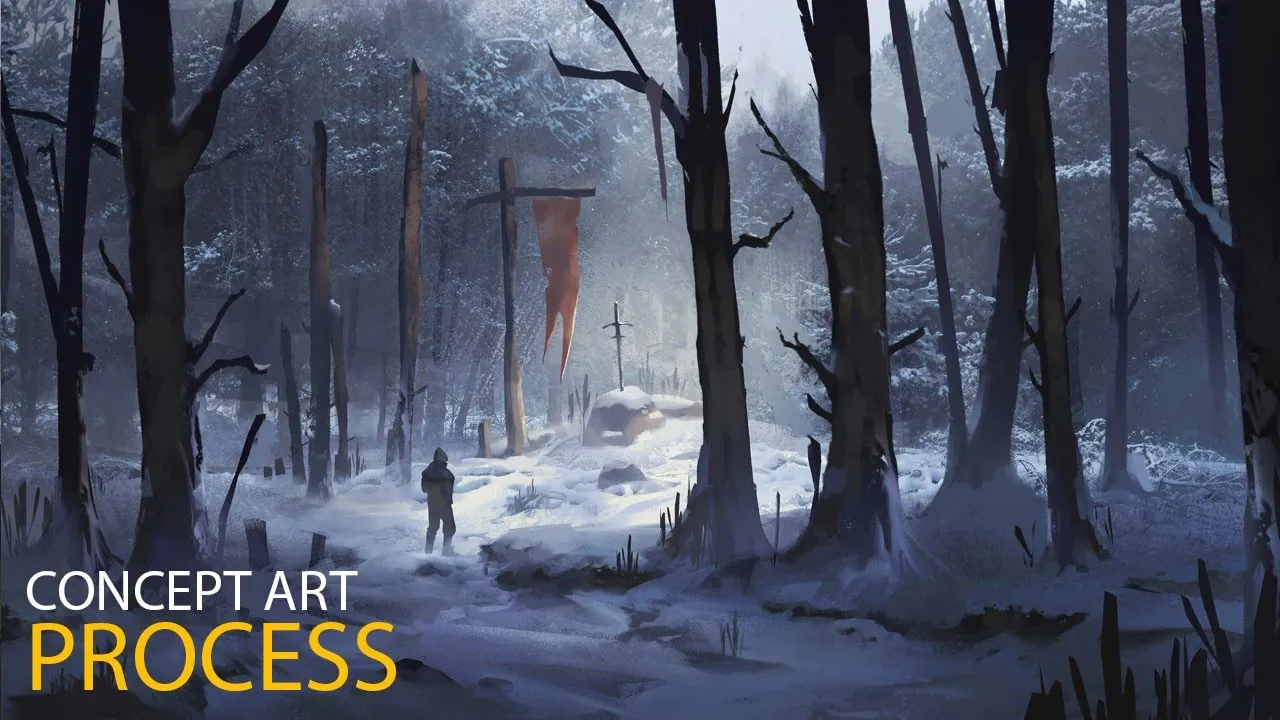 All You Need To Know about Concept Art Service
The most popular method of conveying imagination to the audience is concept art. Through Concept Art not only one but all sorts and forms of the medium of media expressions such as films, video games, comic books, and 3D animation are created. Concept Art is an art used to define and create a parallel universe with props and illustrations perfectly comprehending each other. The variety of styles it offers to the audience is huge ranging from cartoons to realistic ventures and characters as well as 3D dimensions of things in one frame.
Best category Concept Artists that provide efficient Concept Art Service work with great precision and accuracy to achieve realistic results that inspire and fuel collective imagination across the audience's minds. Each game style and genre is specially designed to promote a unique style that adds further creativity to the market.
Concept Art Services provided at Information Transformation Service (ITS) are one of its kind and top quality standardized. At ITS, All Concept Art Services are hand-crafted by our trained experts and with advanced technical tools. We have served thousands of customers over the last three decades and continue to expand our foothold to provide fast and impressive Concept Art Service with 100% accurate results. ITS believes in growth with the employment of all latest technology being developed and put to use in developing sophisticated games with time!
Varieties of Concept Art Services Offered At ITS
Although, The list comprises of more than twenty services that are categories and sub-categories of Concept Art Services. For convenience, vast categories are listed out with brief descriptions.
2D & 3D Animation
2D and 3D Animation is not just some regular art. It is an art that merges itself with science, converging both of them into a single perception and a real aesthetic world for the user. 2D and 3D animation have made rendering, alterations, movements, texturing, lighting, rigging, and modeling far yet the easiest as possible than just merely by a human hand. Although the mind is put up to work that's what we want right the joy for the senses. The cool environment assets, rich flora along marvelous landscaping materials can all give your user the taste that he had been longing for!
Concept Art
Concept Art Services at ITS, caters to wide interests with special conceptualization and visualization effects. From splash screens to isometric character modeling, ITS serves all with the best of the Best Concept Artists. Our vision is to define all your ideas with realistic results allowing assets to be production-ready. Moreover, Unity 3D, Adobe Flash, HTML 5, 3D concept art, 2D concept art, 2D Illustrations, Art Direction Services, 3D Objects, 3D Animations, 2D Characters and Objectives, 3D Vehicles & Environments, 2D Animations along with In-Game and Pre-Rendered Cinematic are dominating varieties of Concept Art.
Live-Action and Video Production
Live-Action and Video Production are two important positions within cinematography or film production. ITS Concept Artists work on time to give exactly the realistic outcome that otherwise without experience is hard to find and that too which is highly affordable. Not only this over the years, but Our team has also developed fantastic quality mobile games that carry next-generation experience, scenes, characters, and environment supporting Live-Action Marathon.
UI/UX design and animation
A virtually stabilized environment requires iconic pieces from the real world to lay back in the background making the scene more and more breath-taking. What can be more exciting than making all the possibilities happen that are otherwise impossible in real life. A Gamers inception is the primary motive behind all the hard detailed work that goes into 3D Game asset Modeling. Techniques range widely with tools to design and put together part and parcels of an exceptional gaming model created for that particular gaming zone.
Unparalleled Illustration
Unparalleled Illustrations are very important to master to convey the high definition concept art results. Our passionate and enthusiastic concept artists have just the right talent to convert all video game requirements for your ultimate benefit. Best-tailored art is what we promise that is compatible with PC, IOS, Android, Windows 8, or as native apps or browser-based HTML5 applications.
Why Choose Information Transformation Service?
Information Transformation Service (ITS) deals in all categories of Concept Art Service, promising timely output, effective solutions, and proficient communication. Our Concept Artists are well-trained and well-equipped to handle your bulk projects providing detailed analytical solutions. All your video games development and asset modeling requirements are resolved with our internationally recognized technical ITS Team. Moreover, all our interesting deliverables are formatted and made compatible with any desired device or format. ITS has successfully contributed to the most renowned games developed over the years and continues to inspire millions. Trust us and you will never have to worry about Concept Art Projects, Ever!