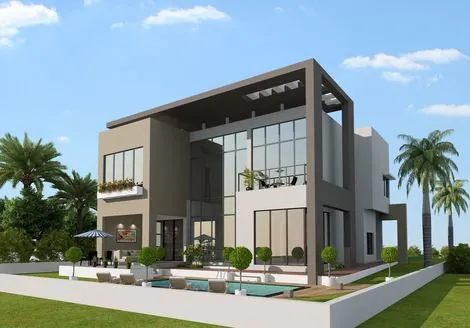 7 Best Practices For 3D Rendering And Photo Realism
In 3D Rendering, the Photorealistic Effect is extremely hard to achieve and maintain. Especially for amateurs, the ideal photorealistic effect is marvelous to attain. But if you work with exceptional modern tools and optimized smooth workflow nothing is impossible to achieve from realistic effects to color perfection.
Photorealistic Rendering Service is professionally employed for Architecture Tri-dimensional Models display. Furthermore, Today the realism service has found its way to other domains and its uses are expanding with each passing day around the world.
ITS offers 3D Product Rendering Service at your ease depicting 3D real-estate property solutions like 3D Exterior Rendering, 3D floor plans, 3D Interior Rendering, and Birds Eye View. AI-powered tools are employed to give that realistic touch in images portraying objects and properties in an attractive manner to the customer. Excellent lighting and editing techniques further polish and magnify the photograph's product features in the best interest of your business company.
Bevel Application
Natural-looking objects have round finishes and not very sharp pointy edges. To create such a realistic-looking masterpiece one can employ beveling in 3D Photorealistic Rendering for better lighting solutions. If you have an eye for detail then beveling will allow you to improve such photorealistic skills more naturally that will definitely suit well to the physical world!
Photometric Lighting
In the advanced Photo editing world, It is a sin to miss out on photometric lighting. The natural lighting gives the images a subtle tint that will make them look more breathing. The principle is especially true for "Architectural Visualization" in which IES Light Profiles are heavily employed.
Blurred Background Effects Make Things Much Easier
The effect of depth field is very significant when it comes to highlighting the object/product from its background. The idea is to blur the background to increase more focus and image retention in the eyes of the viewer. The effect is master in saving time and extra hard work. It proves really fruitful in terms of post-production rendering.
Chromatic Aberration aka Color Fringing
This tip is not at all hard as pronouncing the name might sound! It is perhaps the easiest of all in terms of efficient rendering that looks incredibly life-like. It is also addressed as color fringing. This phenomenon occurs when all color specters aren't rendered at the exact same point of convergence. This results in a subtle blue or red outline along the high contrast edges. The most important thing with chromatic aberration is not to overdo it, as it can detract rather than add realism to your 3D rendering work. Try it out, but be subtle with it.
Specular Maps
Specular Maps is a new 3D Photorealistic Rendering strategy devised, to pinpoint exact parts of any 3D model which requires glossing. The parts that are diffusing both inner and external can also be located and fully renewed. The technique is quite easy to have a sort of natural gloss and uniformity when polishing of metal and glazed ceramics is done.
Final Renders are the Best Moment to Improve Photorealism
Finding a render at the final stage is the hardest task one can ever imagine! Not all rendering models suit your taste hence, employing a Professional Photorealistic Rendering Service can earn you time and a unique product. Adjust objects, manage contrasts, and colors to discover if any of these rendering models don't fit your final renders. Managing all these details and adding final touches help you significantly increase realism and add the much-needed finesse that will make your work look truly impressive.
Don't Forget to Rectify the Common Mistakes
During Photorealistic Rendering there occurs an equal chance of errors. It is necessary to pay extra attention to the Indecorous establishment of light, Proportion irregularities and errors, Texture errors, Irregularities in managing photographic images. Solving all such Photorealistic errors is just like slicing a piece of cake for ITS Photo Editing Professionals.
How ITS Can Help You With Photorealistic Rendering Service?
Information Transformation Service (ITS) also provides solutions for long term economical outsourcing plans to marketing giants and state of the art enterprises whenever you like. ITS has organized a variety of teams holding professional and experienced Photorealistic Rendered Artists for your convenience. There are numerous categories to choose from along with customized packages that can be formulated according to your requirements by our professionals.
ITS will delivers at your intended time saving both money and extra cash. Such a fast and reliable service is 100% likely to increase your market value and your business product/service reputation among existing and new clients. With more than 30 years in service, our professional team is equipped with all knowledge and equipment to create enticing Photorealistic Rendered Images that will make your company all-powerful and luxurious.