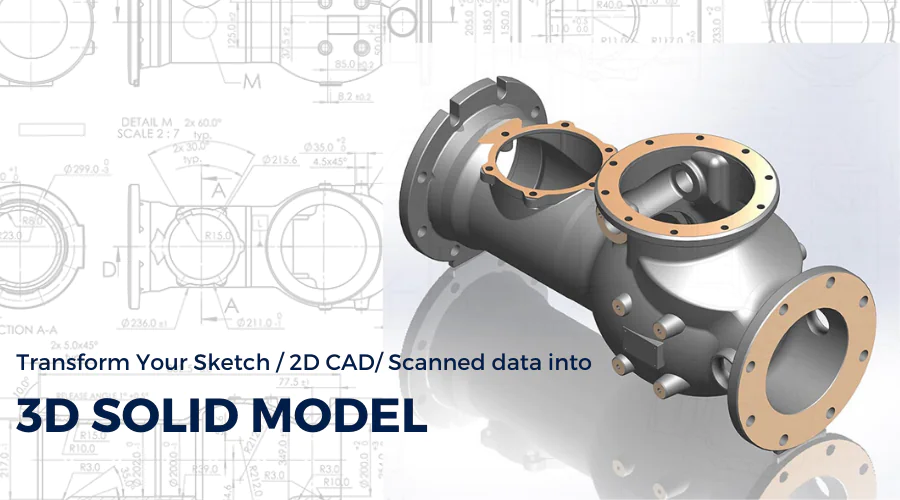 What is 3D Solid Modeling?
Solid Modeling is often regarded as the cornerstone of CAD. However, there is more to solid modeling than the naked eye sees the technique superficially. Solid Modeling is used to make 3D hardcore objects the technique is popularly employed in the industrial sectors. Rapid prototyping and computer analysis make it possible to create structurally accurate and mechanically effective solid models. CAD professionals use solid modeling as a powerful tool to develop high-profile 3D representations of drawings and concepts. The state-of-the-art technology is used to perform 2D drawings conversion into 3D electric representations that can be stored within an editable digital format. 3D objects created via solid modeling techniques can be sectioned to showcase inner structures or can be spun or rotated in any direction simply by touching the screen.
Wireframe modeling, surface modeling, and solid modeling are all approaches derived from 3D modeling concepts. Every modeling approach has its own basic set of operations to define its processes. Surface modeling and wireframe modeling processes use similar techniques to those used in solid modeling processes. The first-ever 3D approach designed by professionals was Wireframe Modeling. It enables the creation of objects by identifying all specific edges and verticals with a wired mesh. Even though the creation of 3D objects on a computer was used in the older days but the processes have now become advanced and relevant today.

Surface Modeling is another approach that provides flexible capabilities to represent surface geometry. The technology is commonly employed by engineers to create freeform surface structures with CAD software. Now down to our major concern i.e. Solid Modeling, The technique can work in sync with both the previously mentioned 3D modeling approaches. Much of the time, 3D modeling operations that show mathematical operations or software objects are used to create solid models. Extrusion (a method for pulling 3D objects from 2D drawings) is a common example.
Mathematical Foundations of Solid Modeling
Solid modeling relies on geometric modeling and informational completeness. There is a always high demand for CAD software to resolve all geometric queries that correlate with all physical models requirements. The software must be able to create as many representations of the same object as possible this proves the consistent nature of the software for future use. CAD software makes the application of mathematical structures to solid models professional and easy. It assists engineers to form realistic solid models that also help them to find loopholes even before the object is manufactured.
What are the Advantages of Solid Modeling?
Besides enabling retail manufacturers to view their product in real-time perspective even before it is created, there are several other benefits attached with solid modeling. Solid modeling has utterly revolutionized manufacturing processes of retail and media concepts. Today companies rely only on CAD Solid Modeling to create accurate and realistic product models. Sharing solid models is easier said and done. This is so because solid models are created within digital formats that double your online work efficiency. This enables people to re-use, share and download solid models and even publish them on web pages of company websites. Components of a solid model can be designed and created as standard or custom by modifying existent models. This saves both modelers time and additional designing expenses.
There are other multiple reasons to convert CAD models into 3D models such as:
Development of product configuration is easy with 3D modeling tools.
AR/VR model optimization is appreciably achieved with 3d modeling.
Marketplaces, eCommerce, manufacturing industries all are benefited from 3D modeling.
CNC Machines Used to Manufacture Solid Models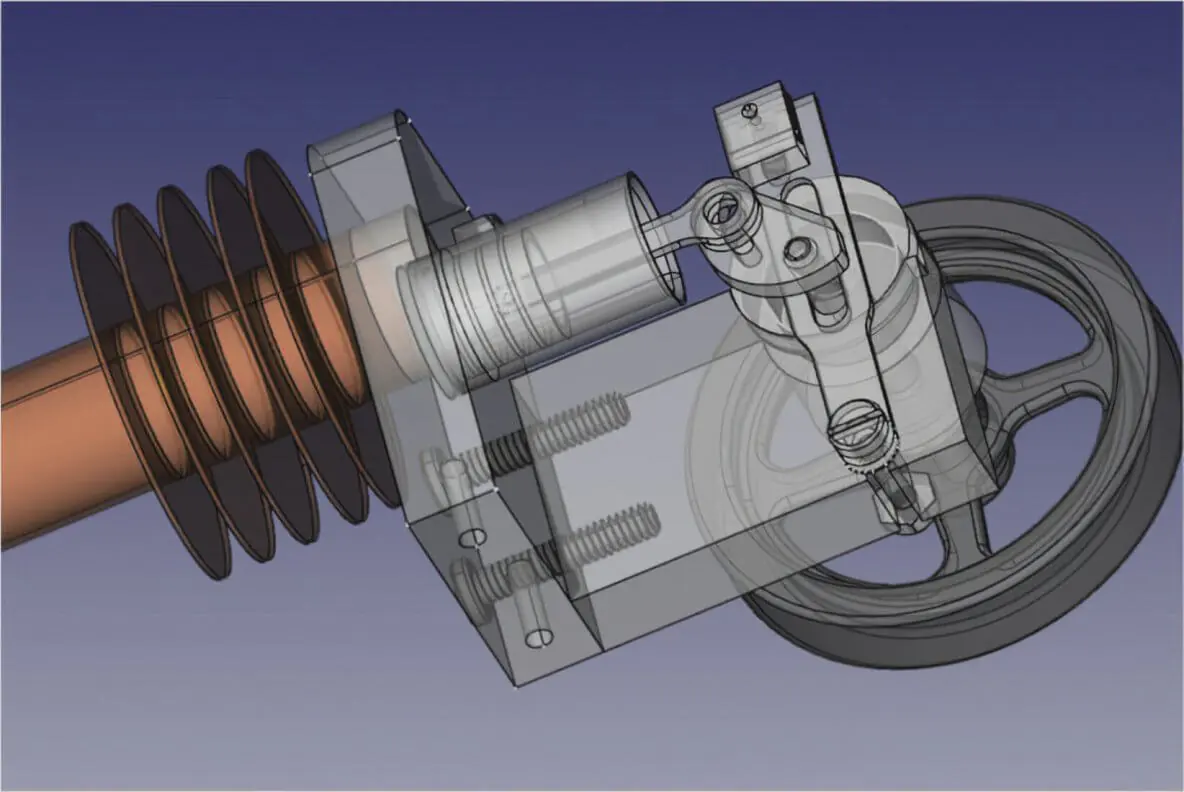 The kind of raw materials and machines required to manufacture product models is largely dependent upon the type of industrial sector your business belongs to. Suppose if you were engineering automobile parts you would certainly go for a specific set of raw materials. Wouldn't you? CNC machines do the same thing but are controlled by AI computers.
CNC or rather Computer Numerical Control controls all the machine tools with the help of a computer. In earlier times, machines could only be functional by professionals known as machinists. Nowadays things have changed drastically; technology like computer software is now superior intelligent systems that can readily automate machining processes by a command. There are numerous CNC software systems you can make use of to manufacture real-time solid models like 3D Printing, CNC Lathes, CNC Mills, CNC Routers, and CNC Lasers.
CNC Routers
CNC router's operation is quite similar to CNC mills. It makes use of a fast-speed spinning component to accurately cut out different shapes even the ones for which a greater manner of sophistication is required. CNC router is most widely used in wood manufacturing plants to cut wood for furniture models. These machines operate along the X, Y, and Z-axis to cut shapes in real-time.
CNC Milling Machines
CNC milling makes use of a rotating spindle placed inside with an attached cutter. Chips are sliced as the workpiece is passed straight through the cutter. Advanced CNC milling machines can cut 3D shapes within seconds.
CNC Lathes
CNC lathes operate in the same mechanism. When a workpiece is cut on a CNC lathe it is referred to as "Turning". CNC lathe can pretty much cut any material therefore it is well suited for manufacturing giant product models.
CNC Water, Plasma and Laser Cutters
Equipped with accurate layers, plasma cutters, or high-pressure water these intelligent machine systems can cut or engrave objects. These machines are controllable and can do cutting on a larger platform in just a few hours. CNC plasma cutters can even cut through metals and other superconductive alloys.
CNC Electrical Discharge Machines
These machines utilize electrical discharge to cut through raw materials. The cut raw materials can be better converted into finished products. At temperatures above 12000 degrees Celsius, raw material is cut by the creation of a spark between electrodes. These machines are precise and convenient to melt any kind of raw material.
3D Printers
3D printing is today and tomorrow of technology's future. 3D printing technology finds its uses among small to big manufacturing departments quite easily. It can be sued to create plastic models of architecture, machinery, and even edible products. 3D printing technology is so versatile that it has found its implications in almost all industrial sectors to serve humanity.
How ITS Can Help You With 3D Modeling Service?
Information Transformation Service (ITS) has been providing 3D Modeling Services for over a time now. Information Transformation Services knows all about the modern-day industry and its trends in the Online Marketing Business. ITS is light on the budget and heavy in terms of quality and stature. Our highly responsive and interactive team specializes in 3D Product and Asset Modeling Services and will note down every essential detail provided by you and in return turn your dream into a real-life realistic or virtual reality. Information Transformation Service (ITS) also caters to a wide variety of services relating to efficient 3D Modeling and Designing services. If you are interested in ITS 3D Modeling Services, you can ask for a free quote!