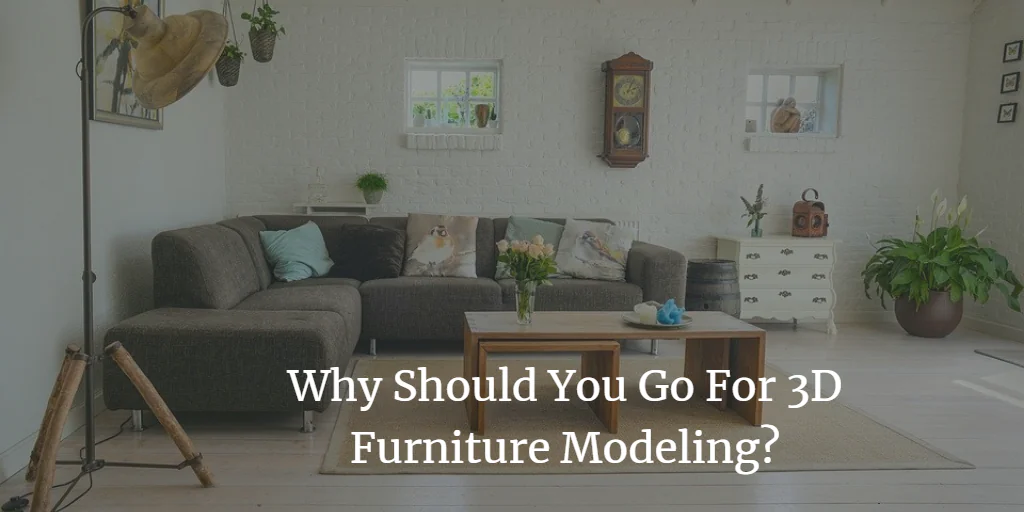 What is 3D Furniture Modeling?
3D modelling has now gained official standard status in various industries. One of the major reasons is its easy availability worldwide. 2D CAD design is extensively utilized before the development of 3D CAD software. Many businesses are still stuck with 2D systems owning to familiarity. Initially, it was 2D CAD that had replaced traditional designing with the human hand. Many ideas stem through rough sketching but then 3D modelling has taken a design development role. The creation of a 3D rendered design or model is similar to that of 2D drawing within the CAD program. The difference arises within parameters and technique.
For example, when creating a CAD drawing, lines, points, and arcs are used to define the outer and inner sections of the object. The flat profile is complete unless you are adding views within the same CAD file. Even when creating 3D models you begin by defining the 2D flat profile. The 3D model can be achieved by defining the third dimension with the help of layering applications. Regardless of the industry type, the process remains the same. No need to worry about setting up some specific dimensions through a rough sketch as they can be altered afterward during the creation of a 3D model.
Benefits of 3D Modeling for Furniture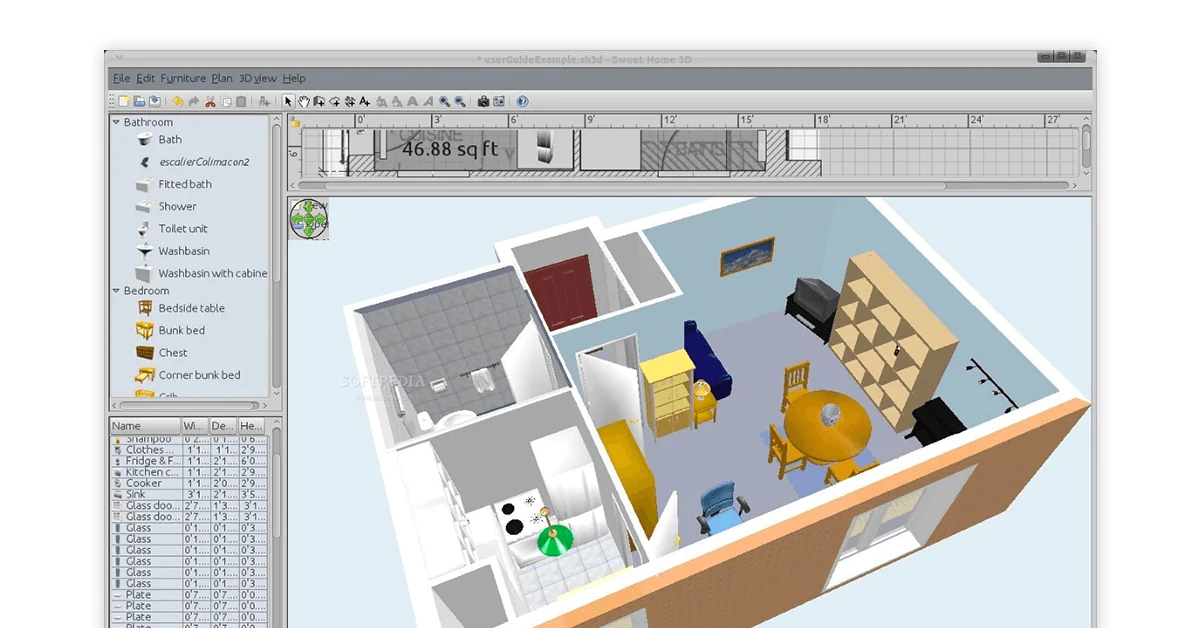 Not every other service provider can pull off this highly innovative task but only a professional with significant experience can develop high-end 3D furniture models for every type of game concept and environment. Generally, 3D modeling systems allow products to be developed within exceptionally less time and with a higher accuracy level than traditional methods. Instead of ending on paper drawings, a 3D model can be strategically used to generate blueprints. CNC programming in total effect can be used with 3D modeling techniques. The use is highly appreciated during the prototyping process. Prototyping can take place in-house and it can also be outsourced to a third-party company. This is where you can make the process more professional and valuable.
Commonly, shop floor workers point out questions during the production of the prototype. Questions concerning dimensions, features, and spatial relationships will be best addressed with a 3D model. This reduces considerably the time which is spent on downtime, phone, or email. 3D models can be edited with considerable ease. In the case of modeling, it is likely for a new design to be without any flaws in the first round. You can make changes on 3D models that design iterations can be evaluated within days or even hours instead of months or weeks.
A professional 3D modeler or designer can make significant changes to a 3D model within a couple of minutes whenever needed. Some flaws indeed need complex solutions the idea formation itself can take a bit of your time. However, when we are down to the implementation of the idea the factor time remains low. In Furniture 3D modeling, dimensional changes are involved to make it function more smoothly and look effortless. A recliner is to be added to shift interference of surrounding materials. Do not fear changes as they can solve the problem permanently and are simpler to implement. The capacity to evaluate changes within model designs help save cost overheads. The advantages of 3D modeling have made it a widely used tool in the technical and non-technical industries today. It saves companies money during furniture modeling, development, and design stages. Furthermore, it improves product quality and speeds up the modeling processes.
How 3D Modeling is Used in the Furniture Industry

3D modeling has wider implications and uses within the furniture industry than many others. Therefore, if you own a furniture company you ought to know the following basic principles to enhance your existing business. 3D modeling proves a reliable option during the designing process. You must not overlook this important fact. When you employ someone with professional background and the right skills you can multiply the outcomes you get through 3D modeling. 3D modeling is a favorite for prototyping as well.
Things such as interference and mechanical defects can be corrected at the correct time before the full-fledge completion of physical prototypes via 3D modeling. To be honest 3D modeling itself can act as an effective prototype and can save you countless hours of continuous effort. The most commonly utilized software by our professionals for creative modeling purposes includes Autodesk Architectural Desktop, Autodesk 3DS MAX, Autodesk AutoCAD, Graphisoft ArchiCAD, Autodesk Revit, Bentley MicroStation, and much more.
Some often suppose that the role of 3D modeling comes to an end after the production phase. This is not the case. Some key uses of 3D furniture modeling apply to the marketing phase. For example, 3D rendering and 3D modeling have replaced photography to portray furniture in real-time. All these processes prove more economical and provide maximum results. This is why 3D modeling has become an auspicious tool of choice to present furniture objects and create marketing collateral.
Tips and Advice for 3D Furniture Modeling
3D furniture models can be utilized for a wide variety of purposes within the many stages of a product life cycle. Let us suppose you are a nonprofessional in the field and care to have a 3D model. All you have right now is a core conceptual drawing or illustration file. In the given scenario the best decision is to outsource an engineer or designer who has ample experience with 3D furniture modeling. This will help you get first-hand insight into your future 3D furniture models and will help you keep abreast of market competition. Also, not to sideline the fact that you will sidestep many problems that would have otherwise caused serious damages to the model.
Let us reconsider the situation and suppose if you already have a 3D model for your furniture product. And it is already in the selling or production phase. Still there exists wide scope for making use of 3D rendering technology. Your product model can very much gain benefit from high-quality 3D renderings. In return, your furniture model will be presented in the best possible manner with a variety of media.
How ITS Can Help You With 3D Furniture Modeling Service?
At Information Transformation Service (ITS) we offer state-of-the-art architecturally engineered game models which can serve clients' complex requirements in the best of manner. From detail drafting to real-time furniture rendition and modeling, our professionals enlarge your gaming experience to new heights. If you are facing tight deadlines or have a stringent budget for complex gaming projects. Get your furniture concepts directly transformed into feasible, accurate, and life-like 3D models from the premier 3D furniture modeling service provider. Our cutting-edge tools and advanced technology can meet client requirements for quick, affordable, and attractive 3D game environment models. Let us handle the task and we will provide you with maximum project results which will leave your customers in wonder. Reach out to our customer representative and get a free customized quote by outsourcing our professional 3D furniture modelling solutions.