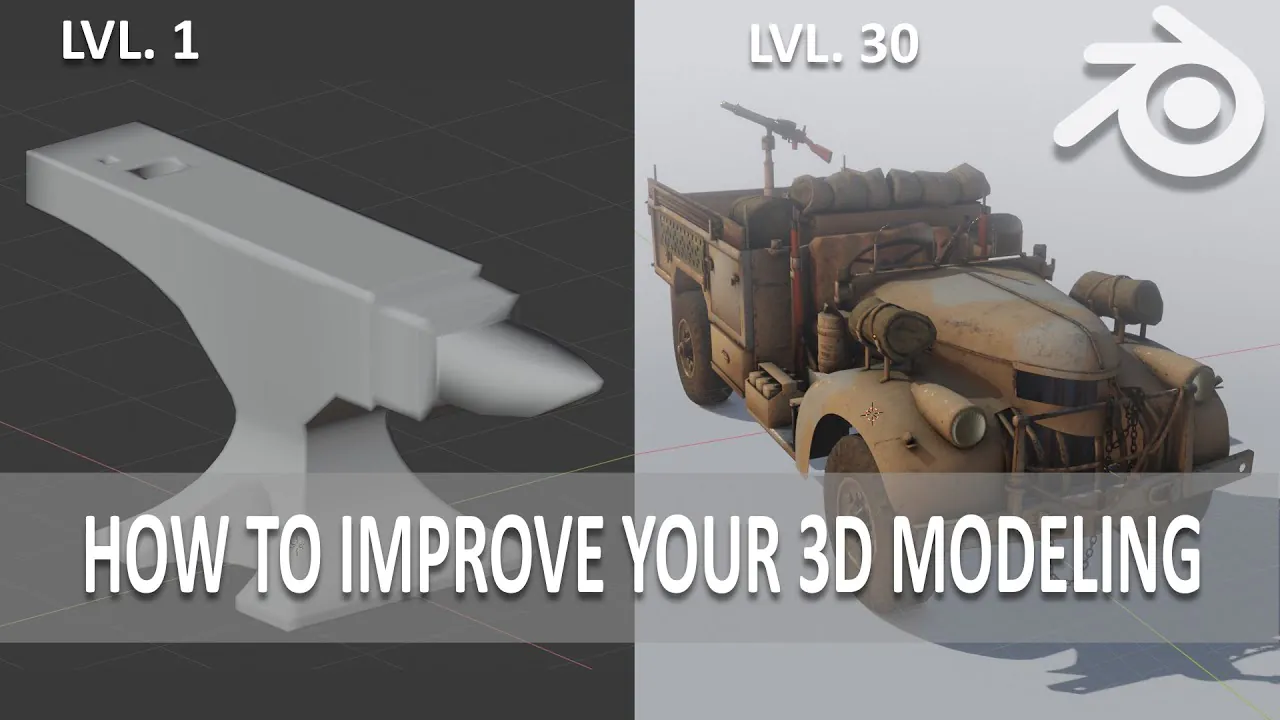 How To Improve 3D Modeling Skills?
3D Modeling is an exceptional process for digital marketing in today's world. The object is well presented with a little effort to deliver all speculations and specifications of a company product to the target audience within less time. 3D Modeling is the name given so because it presents the object in three-dimensional views. It focuses on the very essential features of the object by using special software for the purpose to render realistic models which can easily communicate the main idea or business objective to the layman. CAD software helps in easy design simulations for your modeling work. It can be used to make computer numerical-based machines and can in return make your 3D modeling design process more remarkable. You can optimize designs according to your will and can set strict parameters for the program to follow just like measurement scales, materials, vision, and expectations at the end of the process.
The most advanced form of 3D modeling tools being offered at the time is mostly used in the architecture sector. The field requires a lot of transformations and visualizations on a large scale daily. The design world is undoubtedly taken by storm with 3D Printing Technology. 3D modeling is the best version of representation by the advanced 3D printing methods at the moment. Many various fields are being benefited by the scientific process to create real-time modeling prints. Professional Architects employ 3D printing to attain structural stability, material coverage, and much more. If you are some modeling expert or a beginner looking to level up your 3D printing game then this blog is written just to cater to your interests with new improved 3D printing skills to increase your product model market at all business levels. The below-mentioned skills are important ones to note down and inculcate within your professional routine.
Master the Very Basics of The Software Of Your Choice
For referring to 3D printing there is another blog with the title available for your reference. Moving on, First things first it is significant to set your skeletal boundaries for the model creation. This serves as stepping stones throughout the process to create the best model. Having a good idea about the details that will go into your model can give you a great edge over another professional in the field. It is important to fully examine and study what must be included and excluded from the final production model. If you are into architecture, then you must be aware of the anatomy of the space within which you are placing your model design. Learning the right topology will ensure that you achieve a beautiful outcome.
Revisit Software Tutorials
For making many different kinds of versatile 3D models, the important skill to remember is to be a pro at using the software of your own choice. Watching and learning through tutorials is a very accessible and easy way to learn new inventions and ways to counter any seldom occurring personal error. It is always a good idea to consult your shortcomings with a professional tutor or a 3D designer for guidance whenever you face a loophole. Their ideas can give you a good sense of what things must be kept in mind while creating your 3D model. Blogs and websites also prove beneficial in this regard.
Use Varied Textures and Shapes to Create a Realistic Look
To create incredible and sound 3D models unlike available commonly in the market you need to experiment with various textures and designs. The mesh and base need to look aesthetically appealing to the customer and should add promising vibes to your 3D product model. Create interesting shapes with the help of text tools and don't shy out to add some curves in the model to give it a whole new dimension.
Establish Your Speed Model
Although 3D models are realistic these realistic models will take a whole lot more time to cater to realism than usual. Do remember to set up the model speed before initiating the process of visualization to be more humble on time. The suitable way to spend your time is to edit and review the model in the post-processing period. This will help you to line all additional creative elements and details within your 3D model. This will help boost up your morale and will give you the strength to overcome the productivity slump.
Use reference images and free resources
Try to make the best 3D models by using reference images as your guide. Convert all the black and white references images into suitable and perfect models which look closer to perfection. The creative spin will help you dust away all abstract intentions about where to begin with modeling and where to end the process.
Plan Your Day Ahead
A somewhat necessary part of becoming a professional 3D modeler is to plan your process throughout the beginning by making easy drafts and reviewing them at times of making adjustments. With a devotion to time and quality, you can excel in every phase of 3D modeling you want. It is best to make the most of the tools that you invest in, to render mesmerizing business product models.
Try To Implement Constructive Criticism
Criticism is something which is not new to even professional of any field. But the uniqueness lies not in receiving criticism but to elicit your way or purpose or motivation through that certain remark. Ask for constructive criticism from your customers after every project to make yourself aware of where your work stand and what needs to be changed for a certain target audience's pleasure.
Practice, Practice, and Practice
Innovation does not come within a day. It is the byproduct of months or even years of service within the domain. The practice is a tool known to all, but very few can master it for their business power and repute. Practice not only helps but guides you towards a direction that is your niche. You can create your perspective by practicing your interests over and over again. For reference the world around you can serve as a creative process. Feed your curiosity with real-life models and make them part of your 3D model designing ideas. Remember that 3D modeling demands constant exploration, innovation, styling, and practice.
How ITS can help you with Architectural 3D Modeling Service?
Information Transformation Service (ITS) has been providing Architectural 3D Modeling Services for over a time now. Information Transformation Services knows all about the modern-day industry and its trends in the Online Marketing Business. ITS is light on the budget and heavy in terms of quality and stature. Our highly responsive and interactive team specializes in 3D Architectural Asset Modeling Services and will note down every essential detail provided by you and in return turn your dream into a real-life realistic or virtual reality. Information Transformation Service (ITS) also caters to a wide variety of services relating to efficient Architectural Asset Modeling and Designing Service. If you are interested in ITS Architectural 3D Modeling Services, you can ask for a free quote!