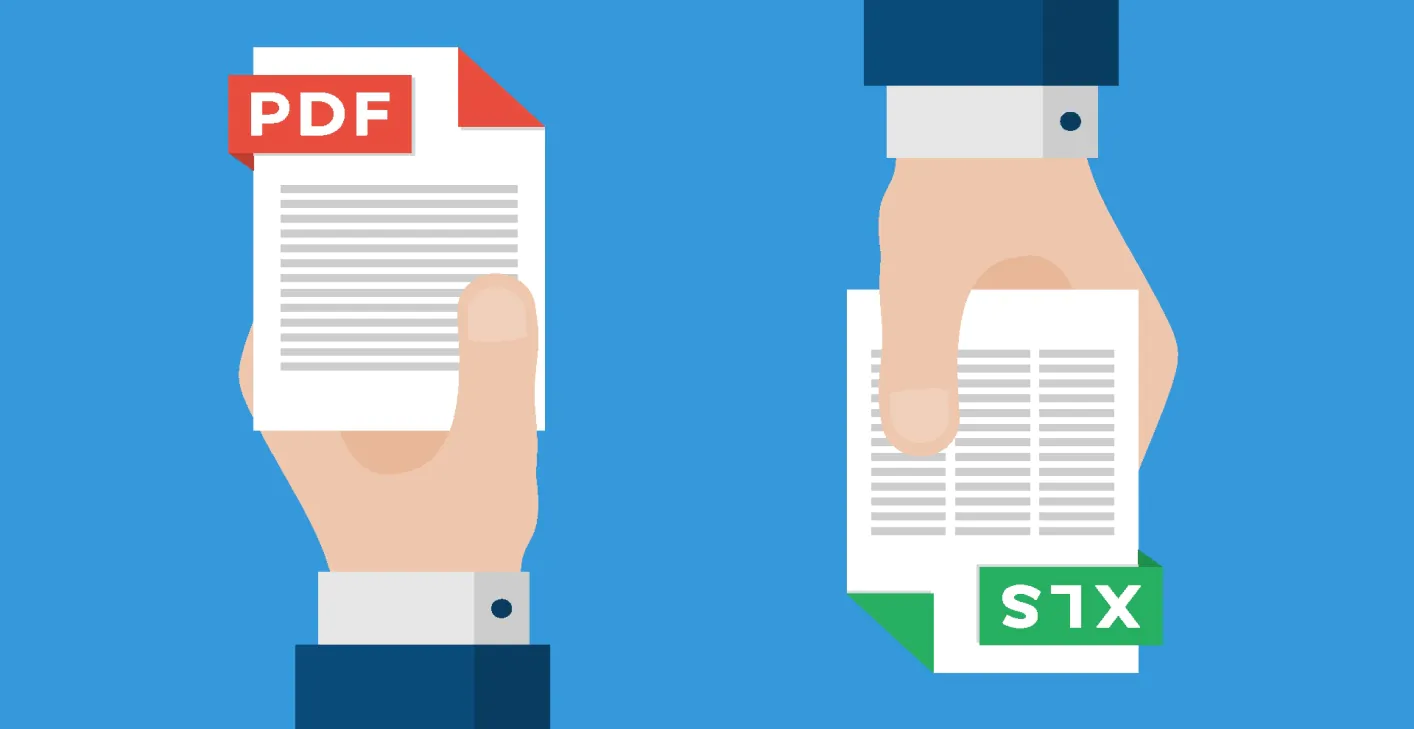 How To Convert An OCR File To Excel?
To keep business an important part of the digital market one needs to stay in touch with the digital trends emerging and adopted from time to time. Nowadays the minimalist approach to business is being adopted by frontier businesses to keep data paper-free by converting information into digital formats. This new trend has evolved business functionality to a new level and made data handling easier than ever. However, data is of many types therefore data conversion of each type requires different solutions. Organizations deal in financial data sets that involve numerical information and require changes with passing time to keep the financial record up-to-date.
Financial data comes in paper form and is usually in an unstructured format. Therefore, it is essential to convert the raw paper-based format into a scanned copy via Optical Character Recognition (OCR) and convert it into a digital PDF format. However the story does not end here, the numerical information needs to be converted into an editable format i.e. Excel format, which enables us to view the data in tabular and graphical format. If you are a business owner you must deal in bulk data processing and conversion regularly, to resolve this challenge you can outsource a professional data entry service provider to safely convert all your company database that is in OCR format to Excel sheet file format.
OCR is one of the most cherished tools of all time, especially in the business sector. Due to its wider implications, the application captures data from paper documents and easily transfers it into an Excel spreadsheet. There are numerous ways by which you can convert data in OCR format to Excel Spreadsheet. To carry out accurate file conversion many beneficial software applications can convert table data into individual spreadsheets.
6 Great OCR to Excel Converters on Windows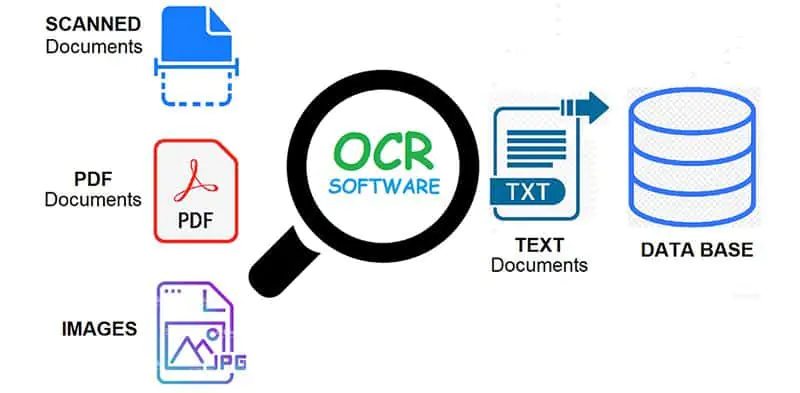 The top six software applications that help you figure out easy data conversion without in-depth knowledge or experience are described below in detail;
TalkHelper PDF Converter OCR
TalkHelper PDF Converter OCR functions according to its name. This software provides comprehensive document conversion results and is suitable for dealing with bulk document conversion tasks in a short period. Whether your business deals in native or scanned PDF files you can easily convert them into Excel Spreadsheets using this software in just a few clicks. In addition, this software is endowed with 46 languages, which is why it can scan almost all kinds of PDFs in these languages. Not only this, you get an option to convert OCR-specific pages from a document to save your time and effort. All these exciting and reliable features are possible only with the instinctive user interface that this program delivers to its users for free.
2. Tesseract OCR
Tesseract OCR is the best OCR conversion tool available over the Internet which supports 100+ languages which is double the amount offered by other programs out there. Tesseract OCR provides many notable features that include seamless character recognition in documents written in different languages. This open-source tool is for free and comes with a simple user interface best suited to provide exemplary document conversion results across Linux, Windows, and Mac platforms.

3. SimpleOCR
If you are looking to avoid retyping documents in Excel then SimpleOCR is a trustworthy option for you to convert offline PDF files to Excel Spreadsheets. It doesn't matter if your data requires multiple column layouts or if you have content arranged in non-standard fonts, bad color, and low-quality images arranged in your PDF file, this tool will process all information in a more structured way similar to professional document conversion tools. This program helps to increase your content's overall accuracy level up to 99% and eliminates the need to employ OCR editing tools for correction purposes over and over again.
4. ABBYY FineReader
With ABBYY FineReader, you can re-use information from a scanned PDF file. The good part is that you can easily extract information along with tables from the PDF and apply it directly to the Excel Spreadsheet. All non-searchable PDF content will be made searchable in the Excel format equivalent. The built-in OCR tool makes all this possible with no need to retype information and change the formatting each time. The intelligent OCR system maintains format structure, file layout, and content quality to make information manageable for carrying out business operations without any hassle. At the end of the process, you have complete control and hold of the situation using an OCR to convert scanned PDFs to Excel format.

5. Docsumo OCR
Docomo OCR allows you to experience professional-level document conversion results by offering automated scanned PDF conversion to Excel format. To make conversion possible with Docsumo OCR you do not need any special skills or coding capabilities rather this tool guides you along the way. To ensure you get quality data with each conversion you should make use of all the features made available by this tool. Some of the notable features include data correction, denoise, deskew, and export files to Excel format. We all are aware that Excel includes tabular format and is best suitable to view numerical information which is why Docsumo OCR allows scanned PDFs conversion to Excel format with precision. With this tool in hand, you do not need to retype information every time you need to make value addition to your data all thanks to the smart table extraction feature. If you want the information to be delivered in your desired format you need to make use of smart filters to keep the formatting the same as you want before changes are saved. This tool is very efficient in carrying out document conversion in a matter of seconds.
6. ReadIRIS Pro
ReadIRIS Pro is an intuitive tool that allows simple scanned PDF file conversion to Microsoft Excel in just a few steps. The file transformation is not random instead special attention to detail is given to ensure every bit of information is digitally organized in another format. This tool aims to preserve the true essence of the original content. This feature helps you to avoid making extra editing to the results post-conversion. This tool is specially designed for beginners and first-timers to carry out document conversion successfully. ReadIRIS Pro supports a simple user interface to assist users in performing data conversion without facing complexities. Nonetheless, this tool operates pretty fast and provides an amazing document management option that you can benefit from. In addition, you can carry out OCR file conversion in more than 30 languages. Overall the program facilitates the batch conversion and easy character recognition during conversion to Excel tables.
How ITS Can Help You With OCR Services?
Information Transformation Service (ITS) has a lot to offer in a little. ITS OCR Professionals are trained in attaining multi-lingual objectives. ITS works 24/7 round-the-clock services for quick turnout time that helps the client benefit from the time zone advantage. If you are interested in ITS OCR Services, you can ask for a free quote!