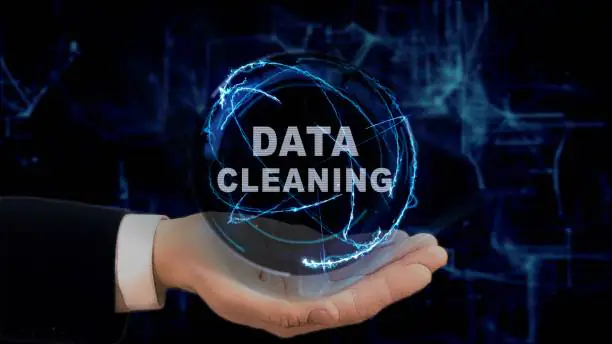 Best Data Cleansing Tools For Businesses In 2022
In 2022 many new trends have emerged especially in the data-driven industrial sector. More emphasis is being put on maintaining higher data quality for improving business decision-making and workflow. Industries notably, healthcare, finance, law, and education are all not ready to compromise on data quality at any cost whatsoever. Data scrubbing service companies are becoming a constant part of the industrial sector to clean up data records and maintain a smooth workflow for a prosperous business. Typographical errors, data inconsistencies, incomplete emails, system viruses, and inaccurate customer entries can negatively impact your company profile.
Outsourcing data cleansing tasks to a professional third-party service provider is an ideal option if you aim to get super quality accurate data in the shortest turnaround time. A reliable service promises data consistency and adds more to your business market value. Advanced data cleansing tools are available over the Internet for freshmen to effectively clean up the company database on their own. In this blog, we will be talking about 10 exciting data cleansing platforms, so here we start –
Microsoft DQS
Microsoft DQS is an authentic data cleansing program that provides relevant database management by granting access to the company data via a structured programming language. The software possesses various scalable reporting features that help make business-centric decisions. Data cleansing is usually performed in four simple steps, namely mapping, computer cleansing, interactive data cleansing, and data export. The functionality of each step is mentioned below;
Mapping – Users locate data sources to be cleansed.
Computer-assisted cleansing – DQS makes much-needed changes to the source data.
Interactive cleansing – Users analyze the data changes.
Export – Let users export the cleansed data in portable formats.
TIBCO Clarity
TIBCO® Clarity is the best-known data preparation tool and is second to top in our data cleansing tool chart. The software comes with useful self-service data cleansing capabilities to provide seamless data maintenance to businesses belonging to any field. The program offers support for company databases, MDM, Cloud storage, and so on. If you wish to carry out complete data cleansing process involving standardization of unstructured data from multiple sources and get excellent quality data analysis. Much important data cleansing features like data integration, data profiling, data deduplication, data discovery, and easy data transformation are available in TIBCO® Clarity.
Tableau Prep
Tableau Prep is another promising data cleansing software that offers much-needed diversity in data cleansing operations to shape your company database successfully and within a budget. Inconsistent and duplicated data can be readily cleaned by using Tableau Prep. Furthermore, the tool guides you to analyze, combine and share data sets for a better business outcome. Users can effectively clean their database by applying cleaning operations like splitting, filtering, adding, grouping, and removing fields. Using this software tool users can easily extract information from various sources and transform it into a usable output to save both time and resources otherwise it is challenging to perform certain tasks like unions, joins and aggregations, etc for maintaining high data quality.
OpenRefine
OpenRefine is a powerful data cleansing tool that tends to transform any kind of information into any other format or extend it with other web services. The software is officially available in more than 15 languages. OpenRefine can be used to explore larger datasets with considerable ease. Not only this, one can link and extend data sets with other web services with the help of this tool. It comes with an easy to comprehend graphical user interface. Data manipulation has never been easier but with OpenRefine as it uses programmable expressions to perform data-relevant tasks.
Trifacta
Trifacta is an all-in-one data cleansing program especially when it comes to exploring new data from varied sources. Visual profiling of data helps to carry out data mining projects to locate and extract target information in minimum time. Data discrepancies and inconsistencies can be easily identified with Trifacta. This tool fixes unstructured data in a business interactive manner. It supports a user-friendly interface that allows users to carry out complicated data processes with significant ease without coding knowledge. Businesses of all sizes can automate their data processes by using visual profiling tools that help you to save money and time.
Cloudingo
Cloudingo is yet another worth mentioning tool that allows users to unmerge their duplicate Product Salesforce records and enables easy reversal of the information into their original state. Users can merge, import, or delete the information as per their company policy to fulfill business deals in time. Users can work through this tool to modify records, refill missing data and standardize inconsistent data for achieving real-time business goals.
Data Ladder
This is another trustworthy data cleansing solution to resolve all your data quality issues in no time. The much-needed visual data cleansing platform supports you in discovering and solving customer concerns. Users can now link records to remove misinformation and enrich datasets with reliable information. Data Ladder is a hub of renowned data cleansing features such as data quality firewall, product classification, and address verification to streamline business processes.
Dataloader.io
Like previously mentioned tools Dataloader.io also comes with a simple user interface and helps you to view, clean, run, delete, create or even edit data directly. This software has some amazing features that you will enjoy exploring such as data auto-mapping, search filters, keyboard shortcuts, and intelligent systems to find data based on little description or name.
WinPure
WinPure is a leading data cleansing tool appreciated and utilized by professionals. This tool covers a full set of data cleaning options that can be accessed with just one click. The software is backed by an intelligent data matching algorithm which makes this tool accurate and faster in the data processing. If you wish to confirm data reliability across huge databases then this tool is a good option to match multiple columns at the same time.
Melissa Cleanser
Last but not least we have Melissa Cleanser to be included in our top data cleansing tools list. This tool helps you to prepare data for the processing stage. It is an incredible data integrating software that can clean all types of data and yield structured information in an accessible format. Users can easily clean any kind of data and elevate its integrity to the highest possible level. In addition data warehousing and data analysis can also be performed using Melissa Cleanser. This tool is a perfect blend of data processing and data cleansing features that can serve all your company database assignments and elicit noticeable business output. Data correction can be done automatically without investing long hours of manual labor Melissa Cleanser without any hands-on experience in the data processing.
How ITS Can help You With Data Cleansing Service?
Information Transformation Service (ITS) delivers efficient Data Cleansing Services 24/7 around the clock to solve all your bad data problems. If you are interested in ITS Data Clean-Up Services, you may ask for a free quote!