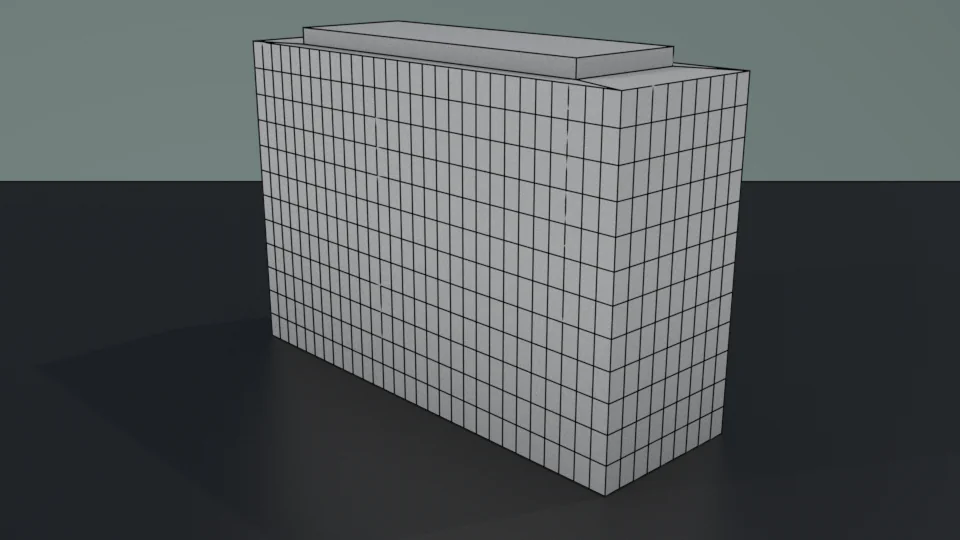 What Is Procedural Modeling?
There are several 3D modeling techniques to create high-end 3D models using computer graphics. Every technique has its pros and cons to create textures, designs, concepts, illustrations, and real-time 3D models. The preset rules to create collective models are known as Procedural Modeling. These rules are integrated carefully within algorithms whose parameters can be changed at any point. More often the rules sets are apart from the evaluation engine. The modeling technique makes use of a set of algorithms to create enticing scenes that include L-systems, fractals, and generative modeling. The outcomes obtained as a result of the procedural modeling technique are known as "Procedural Content". The content can be used on numerous platforms like movies, computer gaming engines, the Internet, etc.
Manual editing using the procedural technique is also attainable. In procedural modeling, usage of database amplification in procedural modeling helps users to include a lesser number of rules to generate larger scenes. If you achieve the same output running the algorithm each time then you should store the output. In many cases, algorithms that include a similar set of rules achieve somewhat the same results. In the procedural modeling technique, models are created using a predetermined rule set without user input. Although the technique is quite similar to other 3D modeling techniques but using procedural modeling you can efficiently manage and store data using algorithms. Whenever professional 3D modelers face difficulty handling large size models procedural 3D modeling technique is employed. Certain specialized tools are required for creating complex models such as plants, architectural and mechanical items, etc.
Advantages of Procedural Modeling
Using a procedural 3D modeling technique earns your numerous benefits. With its help, meshes can be easily edited without over-lining them. Modification, animation, and rigging of meshes can be done smoothly with topological editing. Certain portions of operations can be modified without harming any other parts of the operation. The working process of procedure modeling is quite similar to that of the deformation system working process. Procedural modification is done on the base mesh. The mesh can be edited by placing related operations on top of the base layer.
A base layer is modified by placing layers on top for re-evaluation. Mesh operations usually occur as layers. In particular, the operation can be changed without affecting the operation layers. Suppose there is an N-sided curve primitive, without creating the mesh from scratch you can apply Curve Fill and Smooth Shift. When the operation is modified and re-evaluated, the application of procedural modeling becomes quicker on the upper layer of the stack, the mesh is efficient like carrying out a single edit to the mesh base.
Procedural modeling software can be acquired from the 'Mesh Ops' tab, more specifically 'Model and Setup' layouts. Mesh operations and deformers are the two components of the procedural modeling system. Mesh operations consist of three significant components namely, tool operations, sub-tools, and selection operations.
Mesh Operations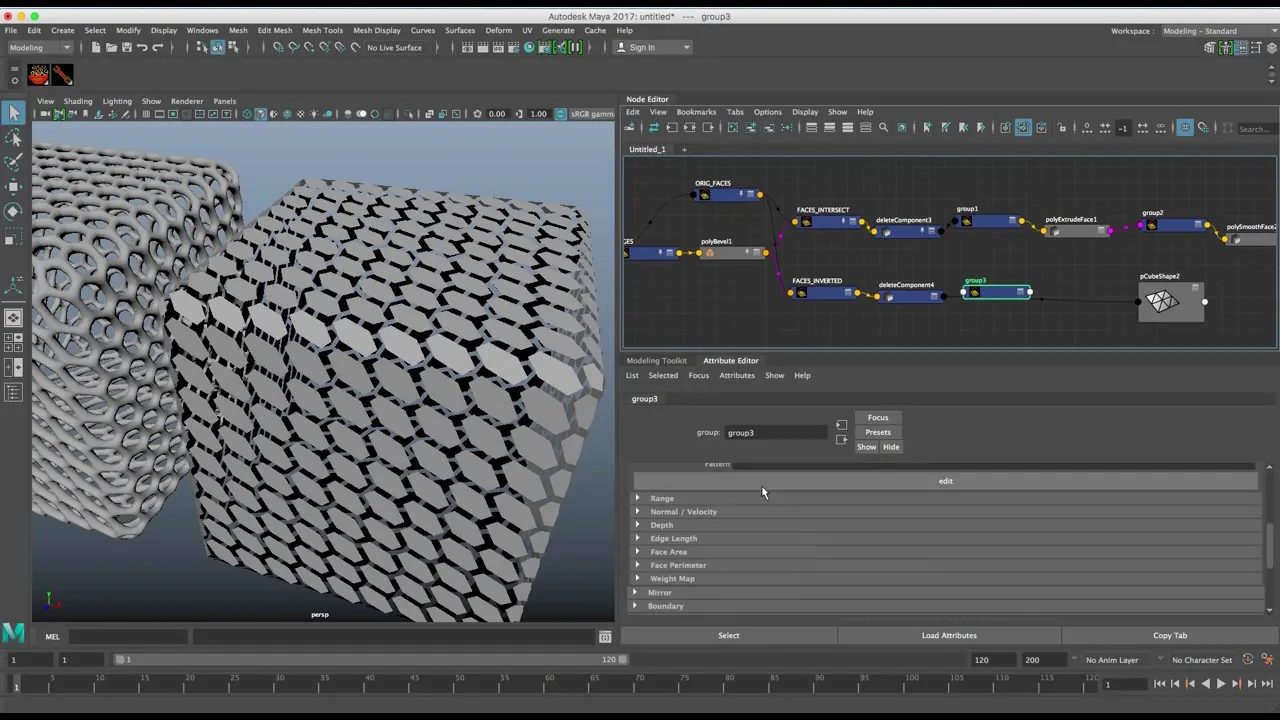 One of the two components of procedure 3D modeling is mesh operations. Characteristically, mesh operations are quite similar to deformers. The only difference lies in the topology of them both. Changes must be included in the evaluation system each time. A layer atop the mesh operations list represents all changes. After performing mesh operations evaluation, you require an editable mesh to make required model changes. Generally, mesh operations are procedural primitives or curves. Various mesh operations types are sub-tools, selection operations, and tool operations.
Selection Operations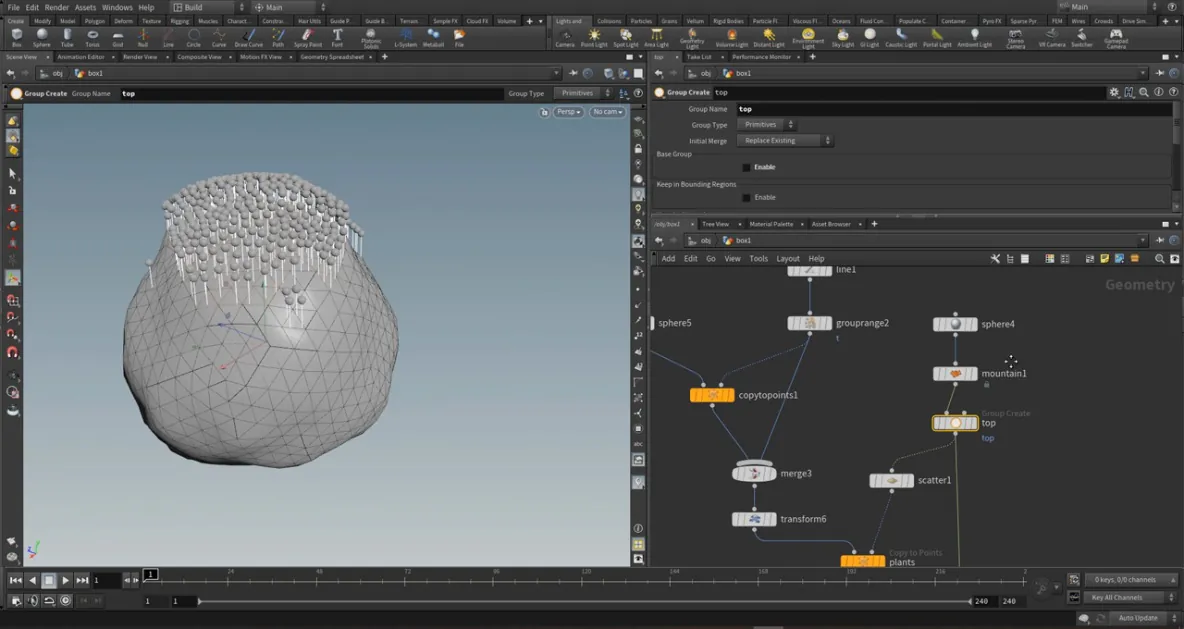 The operations are relevant to procedural modeling all the settings are done within the mesh operations list to get the desired model. To favor revision of the procedural stack all the made selections are stored in tool operations. This particular part allows easier functionality. You can better associate with procedural modeling tools using the selection operation item. During the evaluation of the procedural operation, there also occurs selection operation evaluation at the same time. Afterward, you can target elements to create your desired mesh. Mesh elements can successfully be selected from selection operation to define elements. All indices can be defined when you start painting within a 3D viewport.
Selection operations can well define the procedural selection. This enables mesh properties to better describe the target. To describe an earlier point, consider an example let us suppose you want to polygon bevel to the cube. To do so, a linear falloff can be used to define all elements. Using procedural selection operation you can simply select an entire part of mesh elements that are impacted by a falloff. Once you get done with editing the mesh base and the areas that need modification, all the selected operations can be changed for creating other elements.
Sub-Tools
In Modo, you can get access to a differently featured modeling toolset. There are many options made available to you to make better modifications. By using the Tool Pipe you can modify procedural tools evaluation and properties. You can also use a sub-tool in combination with the earlier one. For example, using transform operation you can effectively carry out the asymmetrical transformation of all procedural elements.
You can associate mesh editing tools with sub-tools to smoothly change the mode of operation of mesh editing tools within procedural modeling systems. Like text mesh operation can be combined with a Path Generator (sub-tool) to enter text travel alongside the predefined curve. Different items types can be precisely evaluated as sub-tools by using the procedural modeling system. By connecting the falloff tool you can evaluate a procedural tool. However, distinct operations can be created by combining different sub-tools.
Tool Operations
In Modo, you can take much advantage of different functionalities of tools used as procedural operations. All popularly used modeling tools have already been transformed into procedural operations. Various procedural mesh operations make available all the functionalities of these tools. Procedural tools have direct to all sub-tools for applying modifications in time. However, all this is not possible with standard mesh operations. Tool handles are also accessible to enhance user interaction.
Deformers
Deformers are another important component of the procedural modeling workflow. Deformers management takes place in the same stack as mesh operations. Mesh operations can be combined to apply for deformers or other mesh operations
How ITS Can Help You With 3D Modeling Service?
Information Transformation Service (ITS) has been providing 3D Modeling Services for over a time now. Information Transformation Services knows all about the modern-day industry and its trends in the Online Marketing Business. ITS is light on the budget and heavy in terms of quality and stature. Our highly responsive and interactive team specializes in 3D Product and Asset Modeling Services and will note down every essential detail provided by you and in return turn your dream into a real-life realistic or virtual reality. Information Transformation Service (ITS) also caters to a wide variety of services relating to efficient 3D Modeling and Designing services. If you are interested in ITS 3D Modeling Services, you can ask for a free quote!