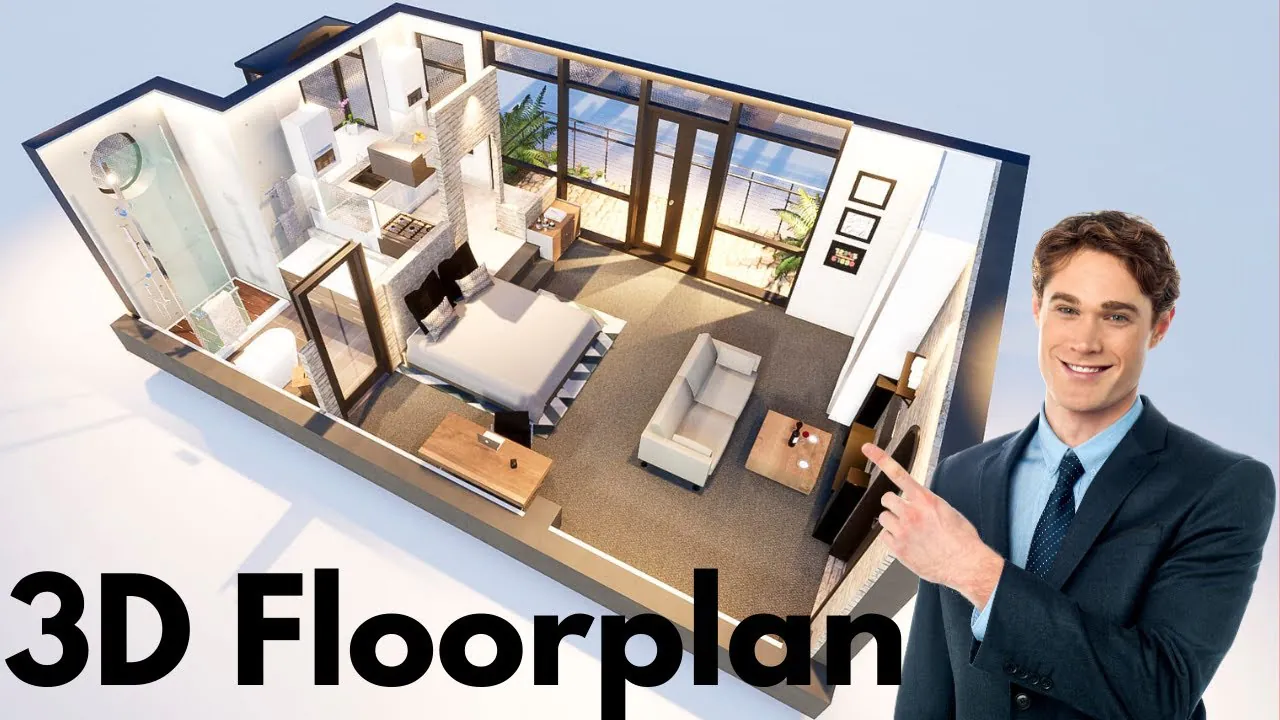 What is a 3D Floor Plan?
In the previous era, realtors faced many challenges to find the right prospects to make property market sales. However 3D floor plan renderings have solved almost every complexity associated with showcasing virtual property for gathering as many business potentials lead. Using a 3D floor plan can help you make your product look extravagant even in limited available space. Due to numerous exciting business benefits, 3D floor plans play a crucial part in conducting promotional brand campaigns on all physical and non-physical platforms.
If you are a newbie to this concept then you must read this blog till the end sentence to grab an instant understanding of what a 3D floor plan can accomplish for your business. The prerequisites of a 3D floor plan are discussed thoroughly including various types, how to make one and what do they include. So, let's get started!
3D Floor Plan
A 3D floor plan is a 3-dimensional drawing showcasing a building layout structure from a bird's eye view. An aerial view of the whole property that is projected horizontally, the property can be commercial, residential, or any other. To make it appear in real-time specialized technological software and computer graphic tools are utilized. The results are breathtaking and far more visually appealing than 2D floor plans.
What Does A 3D House Floor Plan Include?
A 3D floor plan consists of the following aspects –
Living and working spaces
A 3D residential building must showcase a premium setup for living and working spaces like cooking stations, bathrooms, bedrooms, garage, basement, hallways, and the list goes on.
Doors and windows
An ideal real-time floor plan much present –
Important furniture items placements,
Doorway location,
Width, height, and direction of windows as well as doors, etc.
Room layouts
The 3D floor plans must picture bedroom layouts including the floor areas of every story. This will guide the audience and make them live the whole experience in 3D.
Interior Features
A good 3D floor plan service enables efficient interior displays of the entire property space. T can easily depict the use of every inch of the house including fixtures that go along with it. For example the electric appliances (ovens, refrigerators), the fireplace (mudroom), the cleaner (washer, dryer), etc are placed.
How Do 3D Floor Plans Drive Better Sales?
A 3D floor plan is one of the best gifts of technology to the real estate industry. It is an efficient way to market your real-estate properties to both buyers and sellers to expand your business to new glories. There are numerous ways to create a 3D floor plan to sell property 2x faster. Here are a few interesting benefits that come with 3D floor planning –
Floor Plans Make Your Property Listings Gain Earnest Attention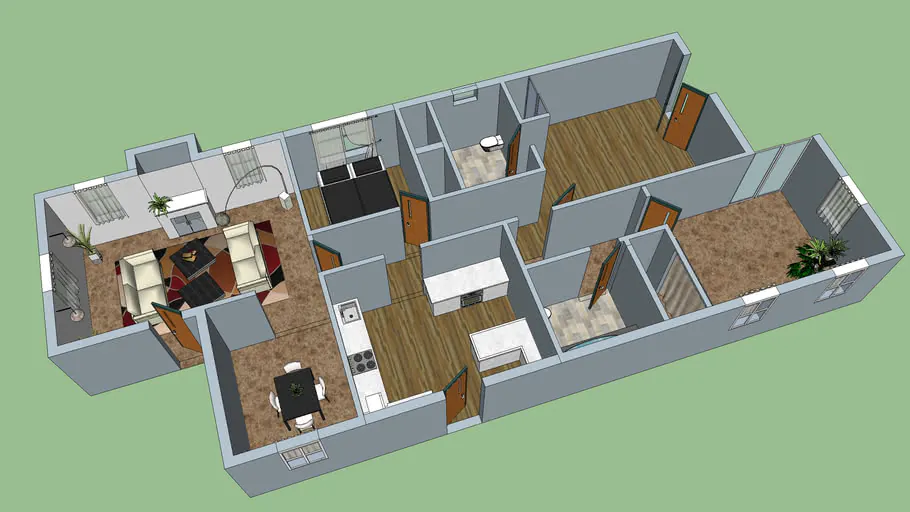 The 3D room layouts allow clear visualization of dimensions, spaces, orientations, and compatibility. This helps grab customer attention instantly and motivates them to buy without feeling the need to visit the onsite location. On the other hand, you will experience exponential growth in your leads. Many will not even pay attention to your listings if they come without a 3D plan. Using a 3D visualization service for your real estate property business you can earn an upper hand over your competitors. In addition, you will get a realistic and holistic perspective of your property from all sides. Your customers can get a glance at the special orientation of your property from the comfort of their homes. Nonetheless, you can also integrate your 3D plan with virtual staging to add furniture and other compulsory elements of customer likings to send in a loud message about different dimensions of your real-estate property.
Customized 3D Floor Plans Can Boost Your Online Promotional Campaigns
Those who check out your product listings from digital platforms like social media or official websites can get a clear perspective from just looking at a photograph if you use a well-defined 3D floor plan. Your website's landing page can be filled with enticing real-estate property images that will make your customers fall in love with your property dimensions and orientations depicted with sheer precision. Leads generated in less time can get a clear insight without having to make a detailed discussion on appointments. The same logic goes for offshore investors. The visually informative floor plans can create an incredible perspective with panorama 360-degree views.
3D Floor Plan Renderings Can Help With Print Media Promotion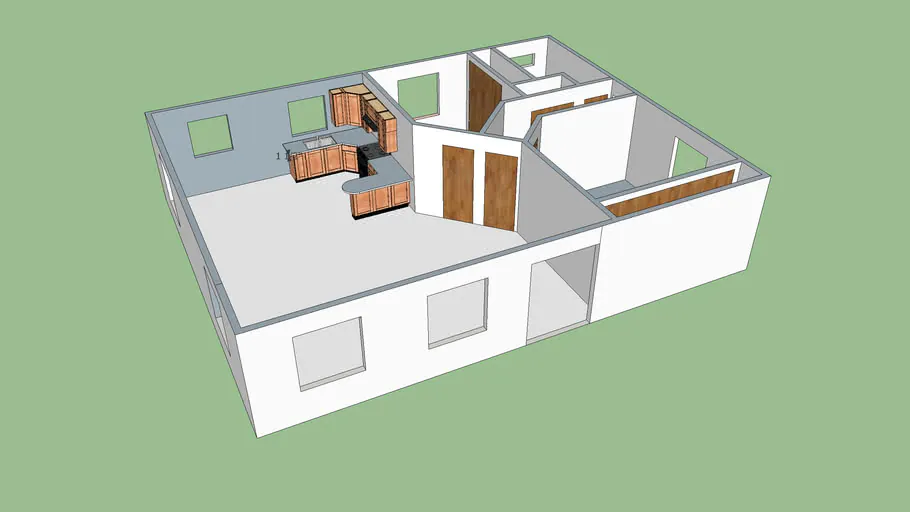 To create instant attention-driving media ads, you just need an efficient 3D building plan rather than a blueprint to publish them. Whether you put them on posters or billboards or in newspapers, journal ads, magazines, brochures, postcards, or handbills, the advertisements are certain to turn heads. Furthermore, these images intrigue potential buyers to make up their minds. Meticulously 3D interior house rendering transports users to a virtually real world. People would do anything to be able to live in your setup. Consequently, a greater lead conversion potential is created for your real estate property business.
A 3D Floor Plan Can Fetch A Genuine Price For The Property By Bridging Spatial Gaps
3D architectural rendering help presents property potential by highlighting all key aspects to the selling agency or the buyer. Using a professional 3D floor plan you can optimize your property space in the right sense for earning customers' approval. Let us suppose that you are in a hurry to sell your old house you can get lead visits in the shortest time using a 3D floor plan. A wholesome property plan will help you add distractions to cover up outdated running taps, outdated furniture, and torn wallpapers. To avoid real-estate challenges you should use a 3D floor plan design service to enhance your house embellishments and furniture before it is put on sale.
Three-dimensional House Floor Plans Can Bring More Clients
If you work at a real-estate agency as a marketing professional, your credibility rests upon your client response rate. Clients always want things to be done faster whether it comes to buying property or selling it. The second thing they love to bargain and always seek optimum prices. Naturally, people want to associate themselves with someone who knows all the tips and tricks of the real-estate trade. A professional who can give their property a fresh touch gets to be their best man. 3D rendering and modeling house floor plans can be a major lifesaver for your real-estate business especially when it comes to your marketing acumen.
How ITS Can Help You With Architectural 3D Modeling Service?
Information Transformation Service (ITS) has been providing Architectural 3D Modeling Services for over a time now. Information Transformation Services knows all about the modern-day industry and its trends in the Online Marketing Business. ITS is light on the budget and heavy in terms of quality and stature. Our highly responsive and interactive team specializes in 3D Architectural Asset Modeling Services and will note down every essential detail provided by you and in return turn your dream into a real-life realistic or virtual reality. Information Transformation Service (ITS) also caters to a wide variety of services relating to efficient Architectural Asset Modeling and Designing Service. If you are interested in ITS Architectural 3D Modeling Services, you can ask for a free quote!