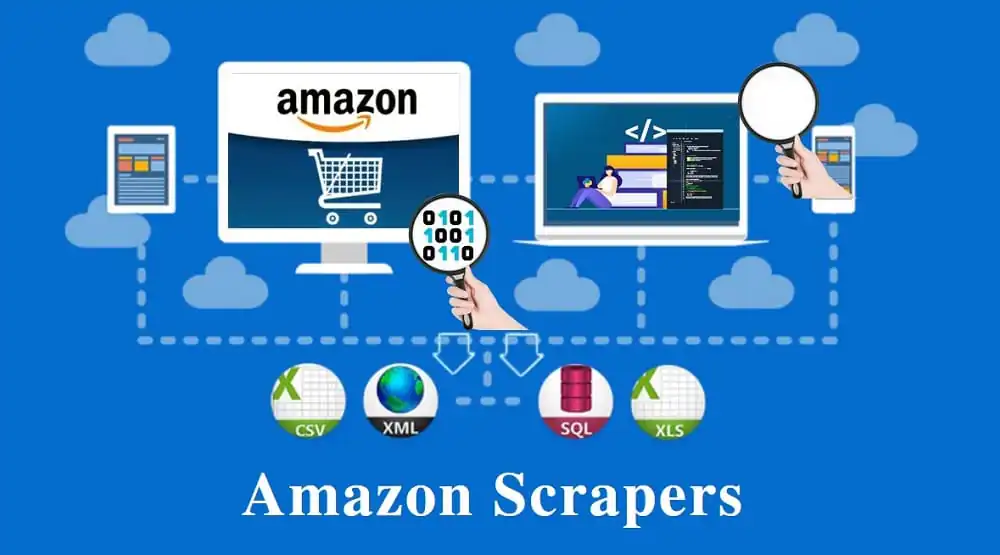 List of Best Amazon Scrapers in 2022
Are you a researcher, who wants to invest in the wealth of business data made available on Amazon? If yes! Then you must be aware of all essential Amazon scrapers that can fetch you unique business-related- data in minimum time. Amazon is an eCommerce platform like Facebook is to social media. Just as, Facebook carries all the information regarding active social users and research, similarly Amazon is a platform meant for all kinds of business-related products. This is a great opportunity for business vendors and sellers who want to invest in big data analytics. Buyer Reviews of the products help fine-tune investment decisions and know user perception regarding a market product. The product reviews do not star ratings but rather actual user comments that are sentimental product analyses. Sellers can use these comments for competitive analysis and carefully monitor their competitor's business product in terms of market ranking.
Aside from product data and reviews, such data can also be used to detect changes among various products by using the comparison method. You can do a lot more with data gathered from Amazon once you get your hands on them. To access Amazon data you require an API. But an API comes with numerous limitations that make them less useful for a researcher or a marketer. The suitable option in this situation is to extract the data directly from Amazon web pages using a specialized Amazon Web Scraper.
Best Amazon Scrapers
For our non-coding audience, this method proves reliable and less expensive. Amazon scrapers are also liked by coders due to the higher efficiency rate. The immense popularity is also derived from specialized tools that are managed by experienced developers whenever there is a need for updating tools. These tools are faster than you can imagine and come with enhanced capabilities to extract desired information. Top 5 best Amazon Scrapers that have won professional trust include –
Octoparse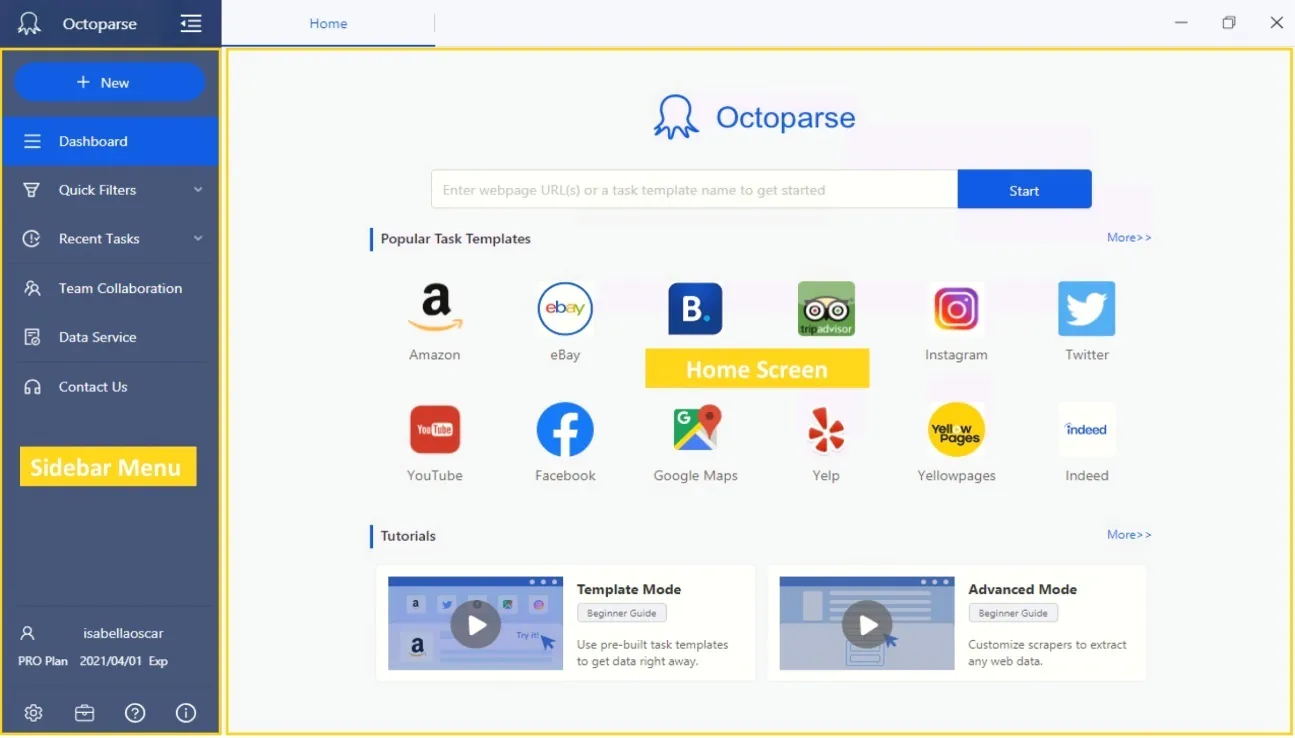 Even if you are a non-coder you can use Octoparse and put your entire Amazon data scraping task on autopilot. It is a cloud-based web scraping tool that also comes with an installable desktop application. Octoparse has become a well-known scraper within a short interval of time due to its easy-to-access user interface. The web scraping tool begins at $75 per month. You can earn a free 14 days trial with limitations. The much-celebrated web scraping option allows you to convert data into various standard data output formats like SQL Server, JSON, My SQL, Excel, and CSV. Octoparse is supported by Desktop and Cloud devices.
For Amazon, it offers pre-made Amazon Templates to perform various tasks across different country sites. Octoparse comes with exceptional capabilities and a pattern detection system. Not only this, if you have no web scraping knowledge you can learn from Octoparse tutorials and begin from smaller projects.
ParseHub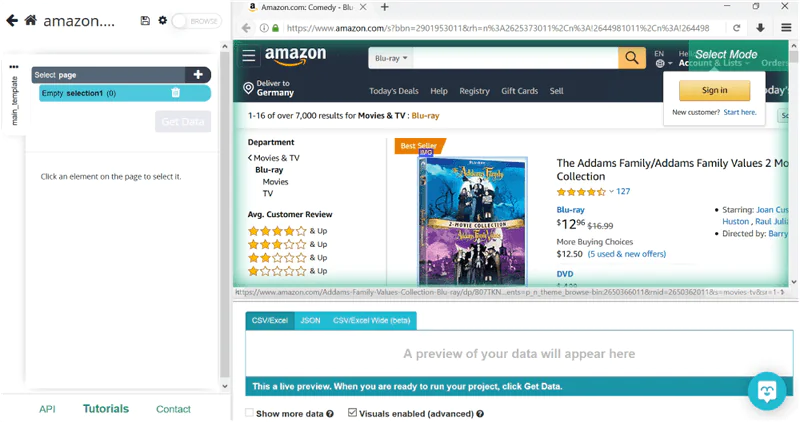 ParseHub is another general web scraping tool that is best known to extract information from any kind of web page ranging from old web pages that include CSS and HTML to modern web pages that feature JavaScript. The starting price for the web scraping tool is $149 per month. The data extraction tool is compatible with both Cloud and Desktop devices. ParseHub comes with a unique clicks interface and visual interface for efficiently scraping data from web pages. This is the reason ParseHub is well suited to scrape Amazon product listings and customer product reviews. By just clicking on data points every other similar data pattern will be highlighted automatically. This is the miracle of the intelligent pattern detection of ParseHub.
Proxycrawl Amazon Scraper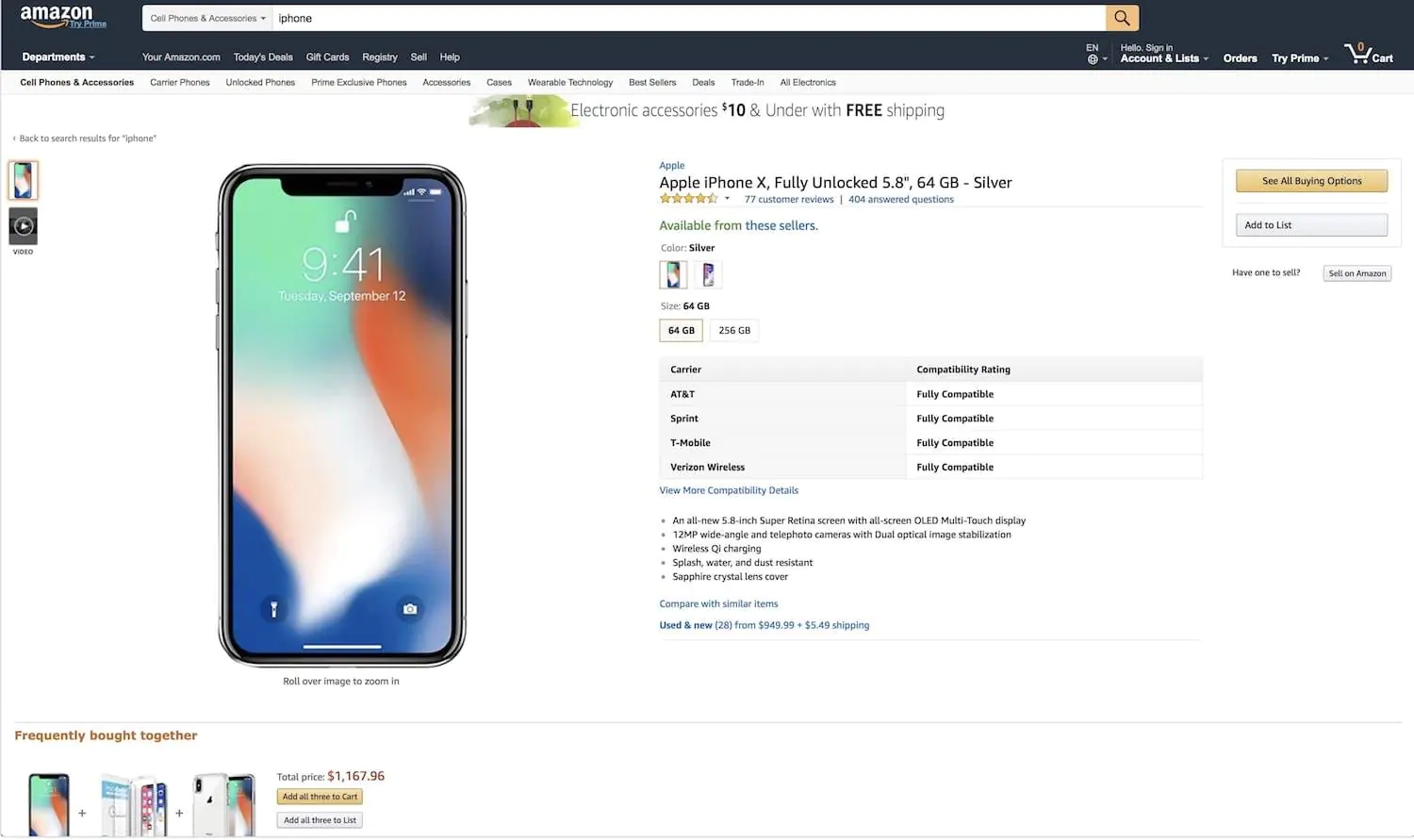 Proxycrawl is an all-in-one web scraping tool that proves useful in targeting product data directly from the web. You can make use of Proxycrawl Amazon Scraper at $29 per month and earn 50,000 credits otherwise you can use a free version up to the first 1000 requests. The tool can be accessed via API which is an Amazon Scraper. By using just one API call you can get access to all the publically available specific product data on Amazon. Not only this, the web scraping tool helps you get information from SERPs (Amazon Search Engine Result Pages), the search engine fetches product ranking information in your business interest.
ScrapeStorm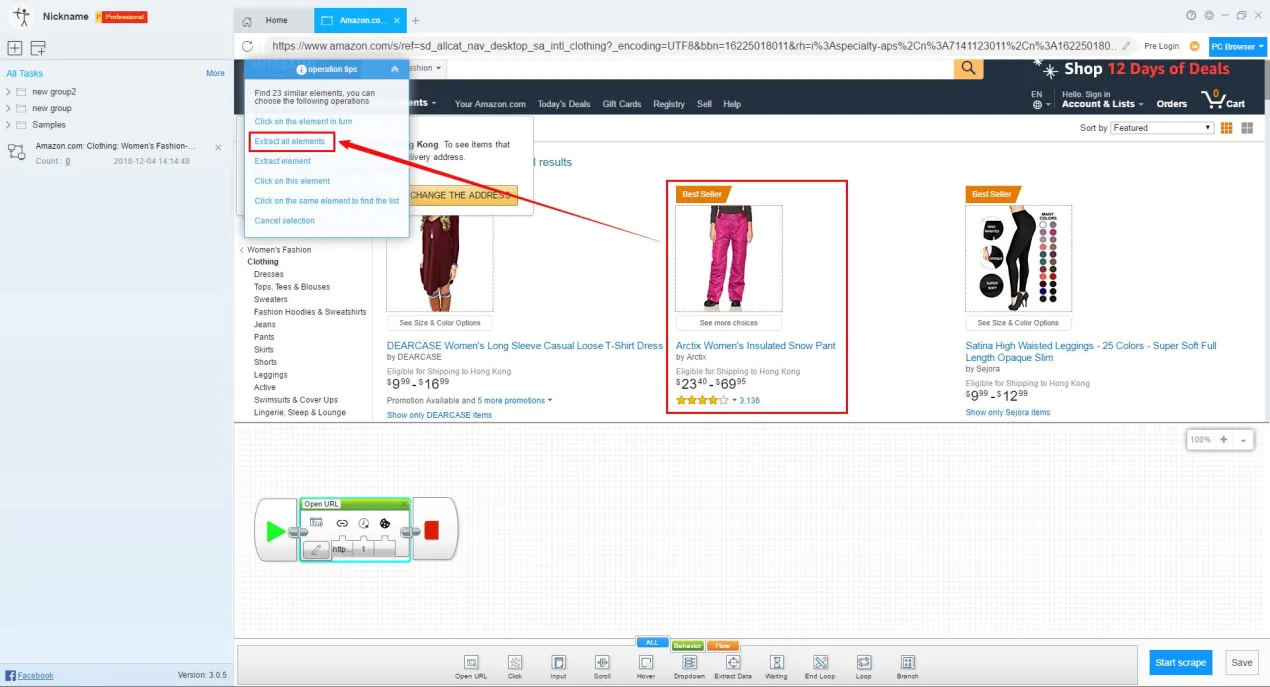 The web scraping tool was developed by an ex-Google crawler team. With a web scraping tool like ScrapeStorm, any individual can scrape information from Amazon. Extraction of star ratings, customer reviews, product details, and product listings is easy than you think it is, you can perform scraping tasks using Artificial Intelligence (AI). The web scraping tool starts at $49.99 per month, the free plan comes with certain limited access. Furthermore, the tool supports data output formats like Excel, TXT, MySQL, JSON, Google Sheets, etc. ScrapeStorm is compatible with Desktop devices only ScrapeStorm is backed up by many operating systems and cloud-based perfect solutions to carry out web scraping projects hassle-free. The highly efficient web scraping solution does not require information specification it can easily identify data using AI-based systems for faster data detection.
Diffbot Automatic API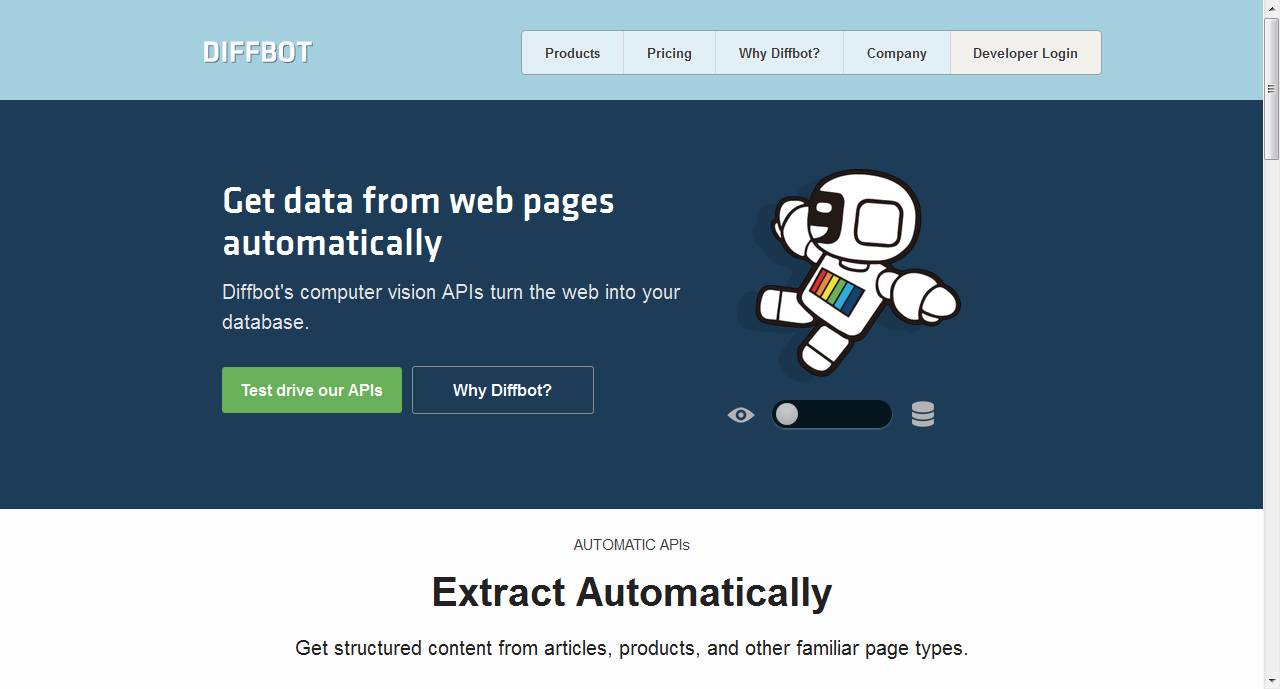 Diffbot Automatic API makes data extraction easy for all eCommerce websites that come to your mind. Apart from product details, you can now extract articles, news, images, and discussion reports on forums. Diffbot Automatic API starts at $299 per month for 250,000 credits, not only this you can benefit from a free trial for 14 days up to 10,000 credits to make up your mind. The tool supports JSON file format and is compatible with Cloud devices due to advanced AI technology. Diffbot Automatic API helps to fetch information from unstructured formats and present it in a structured manner without needing to write specific long rules. Artificially intelligent systems are used to detect key data points from web pages. You can sign up for a free trial before getting registered for a paid version. The web scraping tool minimizes manual efforts to extract information and can even help you integrate it with your application.
Conclusion –
Undoubtedly, the platform discourages scraping its product listings and customer details. However, the practice is followed by many and is here to stay for a longer period until they come up with an extensive API that makes web scraping useless. Until this time, businesses continue to show interest and invest in the diverse wealth of business data made available on Amazon. Customer profiles, product reviews, product details, and competitor analysis help researchers achieve business goals in a better way. They tend to acquire Amazon data using automated means. The aforementioned Amazon scrapers allow any coder and non-coder to get their hands on any sort of product information and customer attraction towards a specific product.
How ITS Can Help You With Web Scraping Service?
Information Transformation Service (ITS) includes a variety of professional web scraping services catered by experienced crew members and technical software. Our trusted ITS Team devises efficient solutions using state-of-the-art software tools and delivers remarkable results. If you are interested in ITS Web Scraping Services, you can ask for a free quote!