Why is 3D Modeling Important for eCommerce Businesses?
With passing time, our society has become immensely busy. Every person wants to avoid stressing their lives in booked streets rather their interest has shifted towards shopping at the ease of their home space. This is one of the primary reasons why most eCommerce business has launched online shopping websites to sell their products or services. A customer can simply see the image of a product and place an order by adding some basic information. At first many were reluctant about the experience but with passing advancement in this new shopping trend the platform has become a number one marketing arena for all eCommerce and other business companies.
If you are new to the growing online platform and need a fresh start then you can use unique content to add creativity to product images and make your company stand out. Incorporating high-quality 3D rendered images can make a positive impact upon the potential customer's mind and this will help your brand to be marketed on its own. You must include downsized images before you upload them on your company website. Similarly, there are several significant benefits that you all, whether a starter or a professional can earn by simply following certain useful notes.
Why 2D Images Cannot Make Online Business Prosper?
A common thread for eCommerce or retail companies is to present their brand product using 2D images. With ever-increasing digital marketing competition, the approach lacks vibrancy, feel and touch. Failing to cater a holistic view of the grand product can result in customer loss and worst cases if you are running bad luck, the customer will forever lose interest in your brand. This can add to the reason why most people are hesitant in doing online shopping.
3D Modeling in E-commerce
To overcome all aforesaid limitations it is important to visualize your brand product on a 3-dimensional axis. This is used for increasing shopper engagement as well as to notify them about the distinctive features of your product which makes it even more interesting. 3d models can be set independently with the latest technological software available in the market such as Maya, Blender, ZBrush, 3DS Max, and much more. 3D modeling is an effective medium to make the products look closer to reality. A 360-degree image can be obtained which allows scrutiny of every attribute of your products just like size, color, and texture. Even if you are not a professional at editing or photography just the way they do it in studios, you can rest assured that all these software tools contribute beginner-friendly user interface. This can save you from spending a lot extra on product photoshoots.
Recent advanced technologies have introduced a new feature of the amalgamation of 3D augmented reality. This will enable consumers to virtually try the product out on them when buying clothes, eyewear, etc. This extraordinary capability enables the customer to enjoy the new stuff and make up their mind while selecting the product as per their interest. If you want to put a stop to an element of doubt then you must reduce product returns to a considerable extent. AR gives an interactive and interesting experience with suitable merits like offering multiple product options, increased compatibility with mobile devices, and improvement in sales conversion rate.
Advantages of 3D Models
Customers can be engaged in a better manner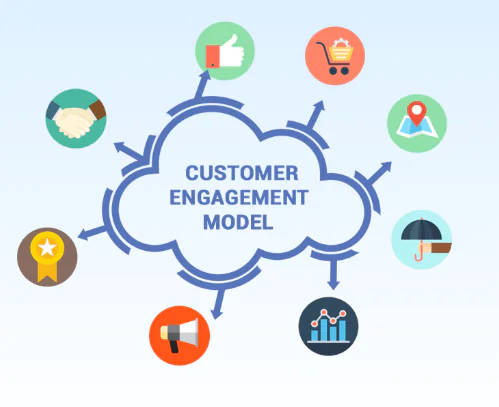 3D product inspires customers to buy a product by just reading its description and exploring its remarkable features. For those seeking extra exposed details, 3D rendered product images can do the trick. Such enhanced sensory perception can make a strong impact upon the decisiveness of the potential buyer favorably. As it is rightly said, "Better engagement leads to increase in sales".
Complete details about the product can be shared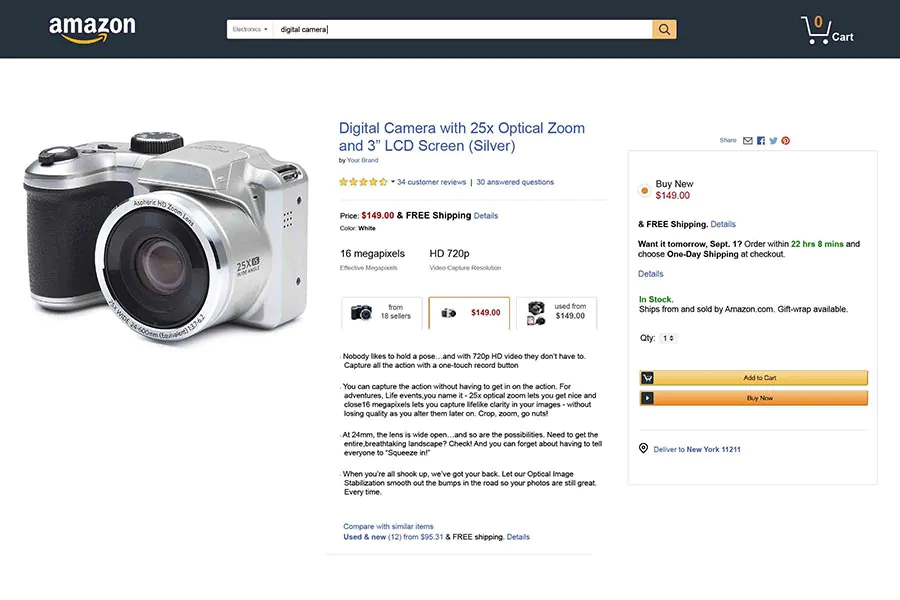 Interactive and enticing product visuals can create a holistic view of your brand product in the eyes of the potential customer. The 3D approach is a game-changer within an online shopping platform i.e. the Internet. Functionality and features of eCommerce company products can be well conveyed by investing in 3D modeling.
The shopping experience can be personalized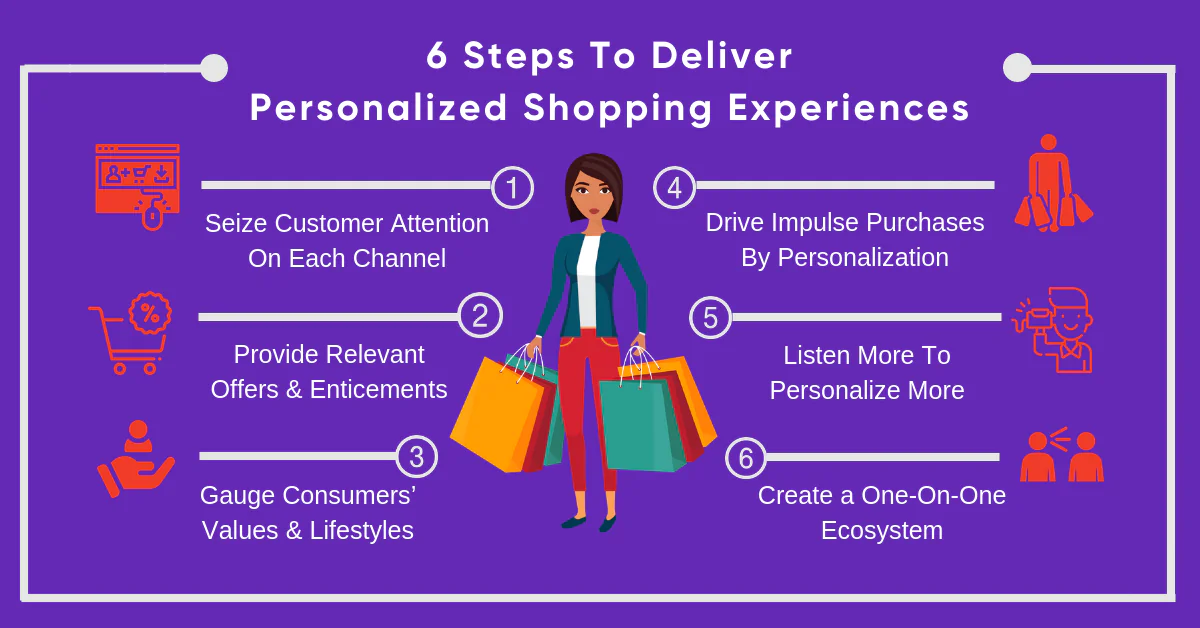 An eCommerce website can provide a bar of customized options to magnify customer experience. an eCommerce website can customize products to personalize them according to customer choices like changes in style, color, texture, attribute, and size, etc.
Using a large number of 2D images can be reduced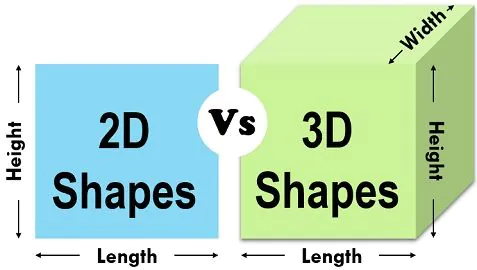 Showcasing product qualities from every angle can be difficult when you are using 2D technology. A 3-dimensional model can help eliminate certain issues like space consumption and uploading image to the website. In this way, you can incredibly increase product chances to be opted by the customer and land in the shopping cart preceding the checkpoint.
Achieving Photorealistic Appeal of Products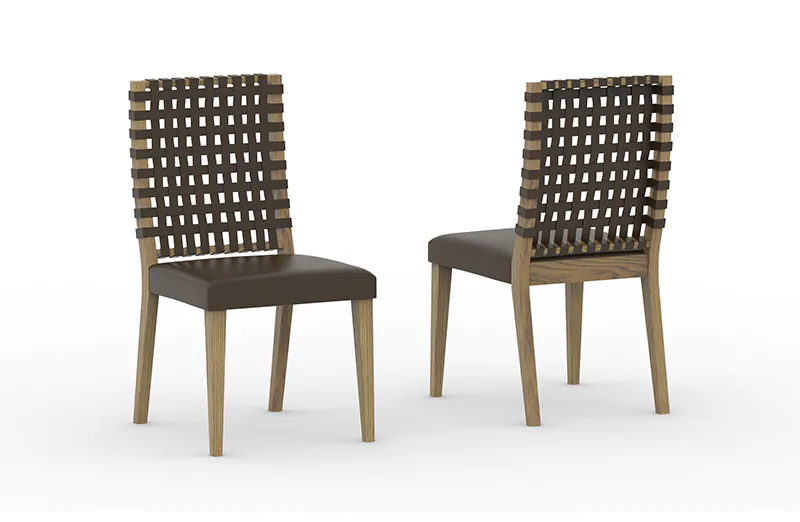 The phenomenon of "Photorealism" in 3D modeling allows representation of the slightest and minutest detail with precision. This is an essential component that increases the authenticity of the product to attract a larger audience.
Importance of 3D Modeling in E-commerce Advertisement & Promotion
3D technology is a necessary underlying component of majority animation and graphic services. All the ads of big names we see on television are one example. With the magic of 3D product rendering, even lame products can be given new energy and aesthetic appeal wanted by the audience. You can easily optimize your sales according to the new product design ideas independently. The best part is that you can eventually develop more and more models with less time, labor, and money. Product designers can communicate better with 3D animation or 3D rendered product images. This showcases the variety of functions your product can perform in the real world adding to the practical knowledge of the customer. Clients can easily pick up the main theme behind your product and in high spirits can purchase it as keeps. With 3D modeling, you can easily shape up product deformed structure with just a few tweaks here and there. In special instances, you can also deck up products by changing the backdrop or decor to captivate the customers for driving more sales.
Conclusion
Usually, an eCommerce website or the whole industry is prone to dynamic changes. This is important in a positive way by making the business more flexible in the highly competitive environment. You can constantly keep up with the updated trends within the selling and buying market to focus on one goal i.e. satisfying customers.
How ITS Can Help You With 3D Modeling Service?
Information Transformation Service (ITS) has been providing 3D Modeling Services for over a time now. Information Transformation Services knows all about the modern-day industry and its trends in the Online Marketing Business. ITS is light on the budget and heavy in terms of quality and stature. Our highly responsive and interactive team specializes in 3D Product and Asset Modeling Services and will note down every essential detail provided by you and in return turn your dream into a real-life realistic or virtual reality. Information Transformation Service (ITS) also caters to a wide variety of services relating to efficient 3D Modeling and Designing services. If you are interested in ITS 3D Modeling Services, you can ask for a free quote!