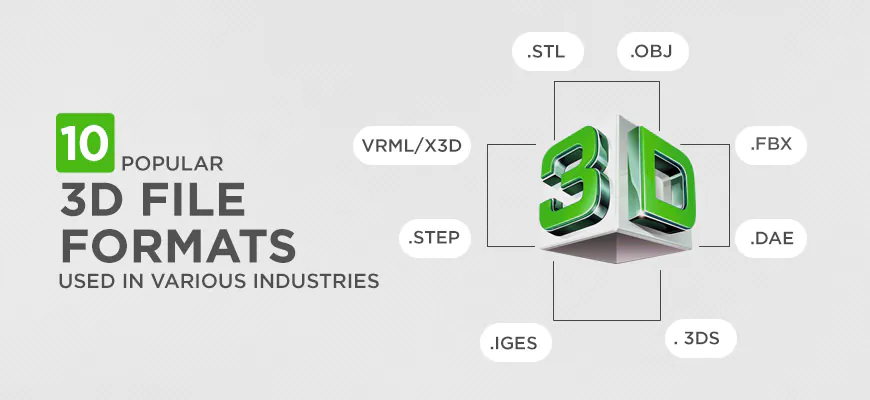 7 Best 3D File Formats Used In Industries
Even though there are various file formats available for industrial usage, every industry likes to personalize its specific file format. The major reasons for this can vary from industry to industry. There are still certain popular file formats employed by major industrial sectors. File formats are essential components to make the transfer of information more reliable, authentic, and safe from any kind of data loss. In this blog, we are essentially going to discuss with brie introduction, 7 best 3D file formats, and features. Along with this, it is going to be made very clear that what file format is being used in which industry. Let us begin with defining what a 3D file format is, what it is used for and what are the advantages of these 3D file formats?
What is a 3D File Format?
A 3D file format is a store for comprehensive and compact details about any 3D model involving their significant attributes. Few file formats which are popularly used include Stl, Fbx, Obj, and more. All these file formats have found a variety of applications such as 3D printing, video gaming, academic projects, architectural projections, engineering visualizations, and other scientific applications.
Features of 3D File Format
Important features of a 3D file format are mentioned below:
A 3D file format provides encoding of the geometric information of any model and makes it more readable over your PC.
A 3D file format allows separate or united material and texture information in a precise manner.
A 3D file format is essential for saving and storing data i.e. the location in which a 3D object appears.
A 3D file format provides support for encoding, rigging, and animation, unlike other formats.
Popular 3D File Formats
STL Format
StereoLithography or STL is a universally acknowledged 3D file extension that is widely used in different segments of 3D printers, rapid prototyping, and computer-aided manufacturing. The STL format was coined for favoring efficient information transfer related to 3D printing or 3D CAD modeling. STL encodes the surface geometry of 3D models with an approximated triangular mesh. STL also stands for 'Standard Tessellation Language' or 'Standard Triangle language'. ASCII along with binary representations is specified with the help of STL format.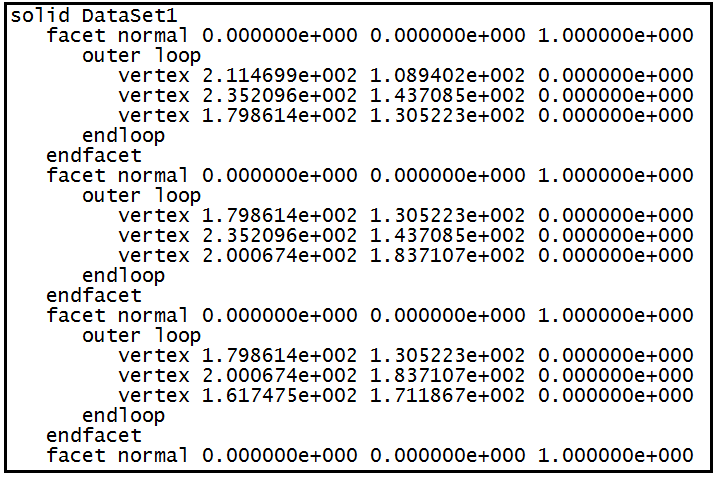 Industry Usage
STL format is most popularly used in 3D printing, CAM (Computer-aided Manufacturing), and Rapid Prototyping.
.Obj Format
.Obj file format is used for 3D printing as it is ideal for encoding surface-level geometry. Encoding is best supported by this extension. The surface mesh is not just restricted to triangular facets while encoding is applied. Polygons can operate as quadrilaterals when the artist intends. Smooth curves and NURBS-like surfaces are utilized during encoding. Both color information and texture can be easily encoded .Obj format. Material Template Library is used for this information type in a separate file. .Obj file does not support animation or ASCII encoding.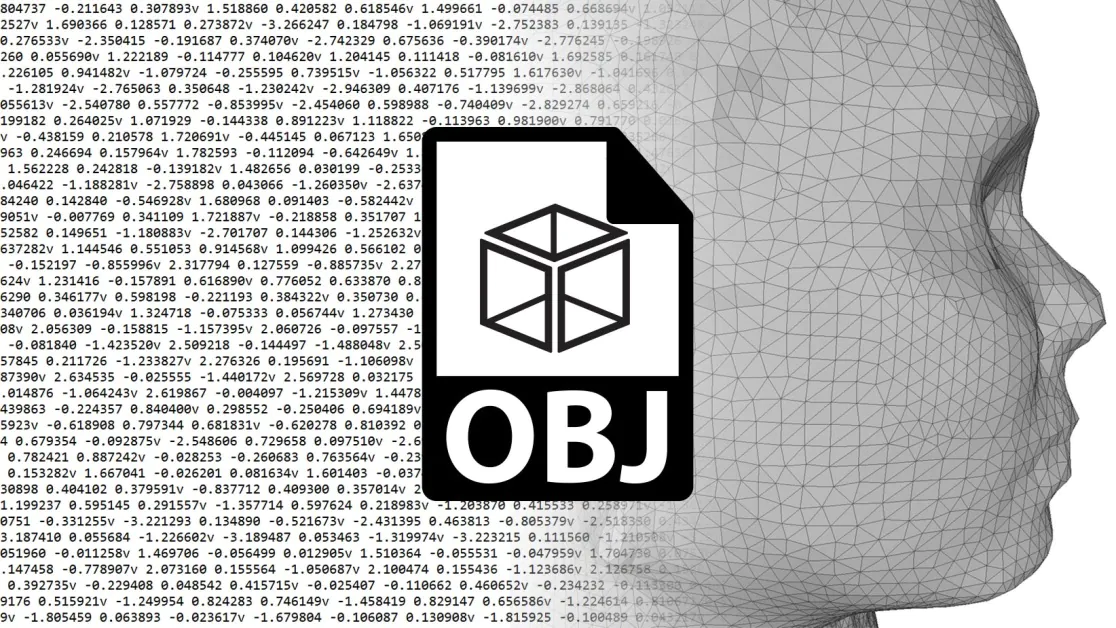 Industry Usage
.Obj format is more likely to be used in 3D graphics and 3D printing.
FBX Format
FBX format is more commonly used in the movie industry as well as the video game sector. Autodesk has acquired the proprietary of the 3D model file format. Now it is used as an interchange format by AutoDesk for a range of software tools such as AutoCAD, Maya, 3DS Max, Fusion 360, and other packages. FBX format supports Morphs, skeletal animation, binary files, and ASCII.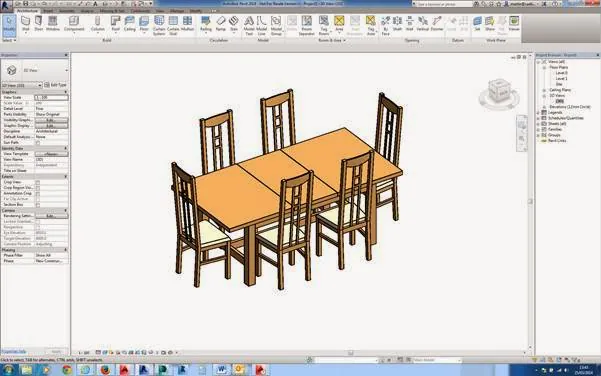 Industry Usage
FBX format is commonly used in the Video game development industry and Movies.
Collada Format
Collada format is a neutral format that is optimally used in the video gaming industry and the film-making industry. Its extension is. Dae.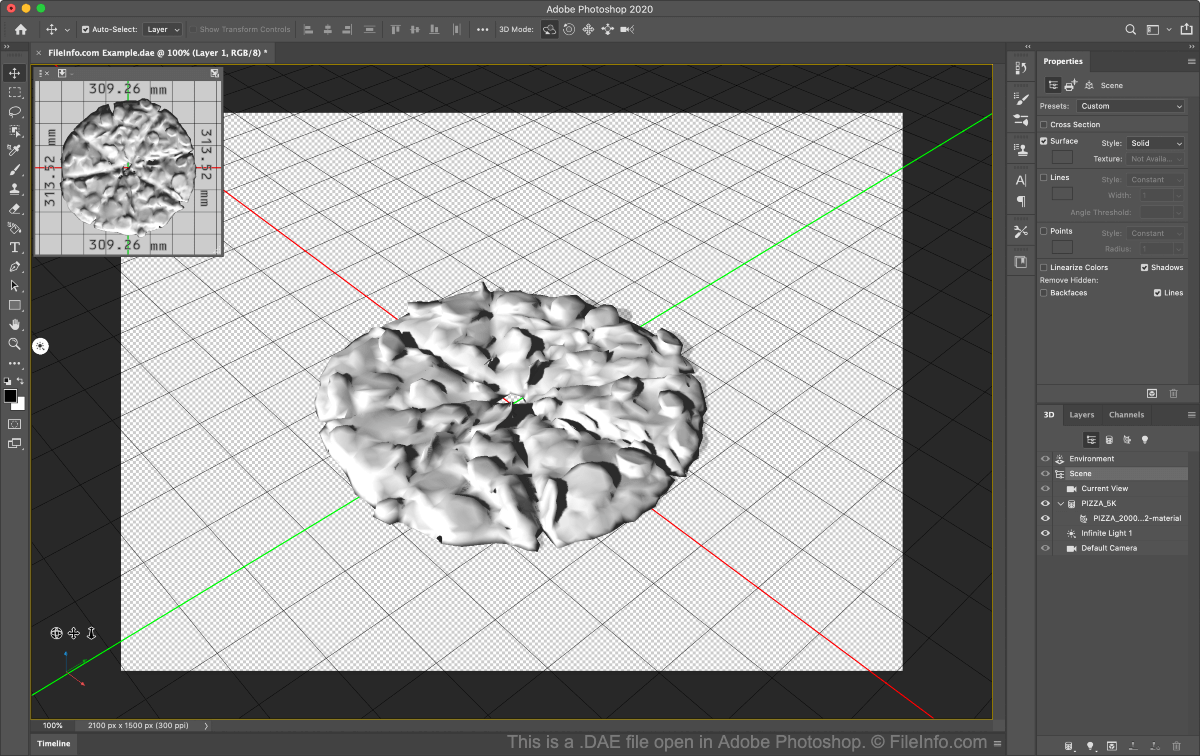 Colors, textures, geometry, animation, and other related attributes are all supported with the Collada file format. Especially, due to the association with kinematics and physics, the 3D file format stores information via Extended Markup Language (XML).
Industry Usage
Collada Format is dominantly used within the film-making industry and video gaming industry
3DS Format
3DS file format is pronounced as eye-jess. The format is a favorite of engineering as well as defense industries. US Air Force conceptualized the format in the mid-70s. By collaborating with Boeing, US Air Force also developed the IGES format. This helped facilitate the transfer of information related to 3D CAD models across the proprietary systems. IIGES format is used as a de facto standard for overall defense-related contracts. Both IGS 3D and IGES file extensions can be used for 3DS format.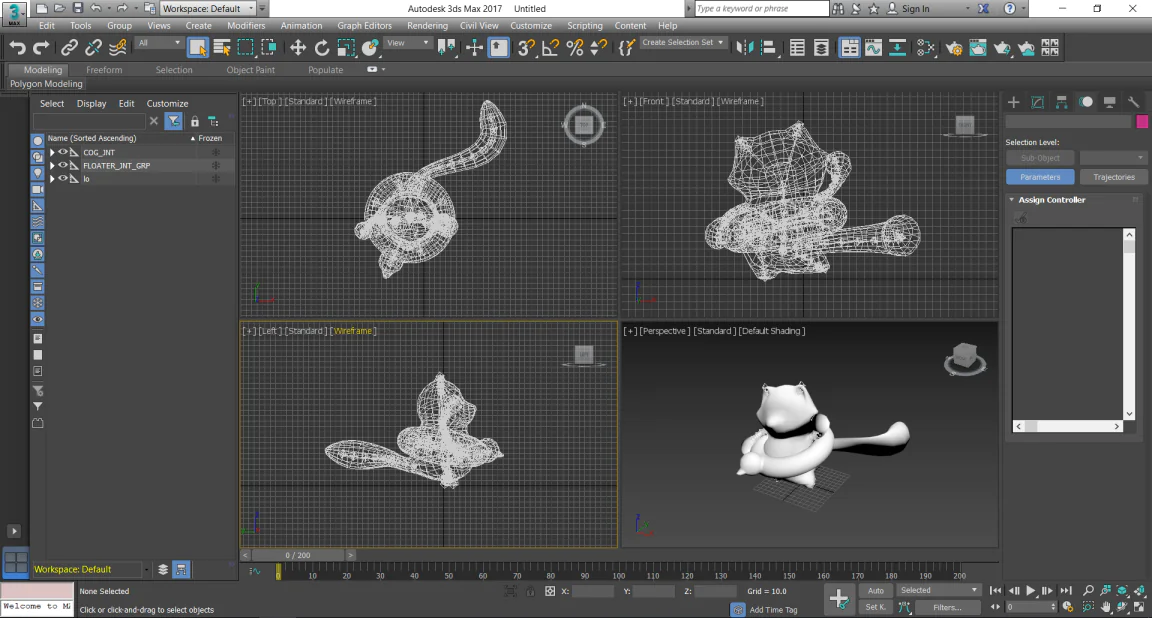 Industry Usage
3DS format is used in engineering, production, academic and architectural segments.
STEP Format
STEP stands for 'Standard for The Exchange of Product Data. The format is used commonly in automobile, construction, aeronautics, and other engineering industrial sectors. All heavy files can be shared efficiently with STEP file format and STP file format. The format was initially formed to describe the product data more conveniently without the need for any proprietary system. All features which support the IGES file are also supported by STEP file format. With such kind of material type, topology, texture, geometric tolerance and other product-related information can be encoded by STEP file format.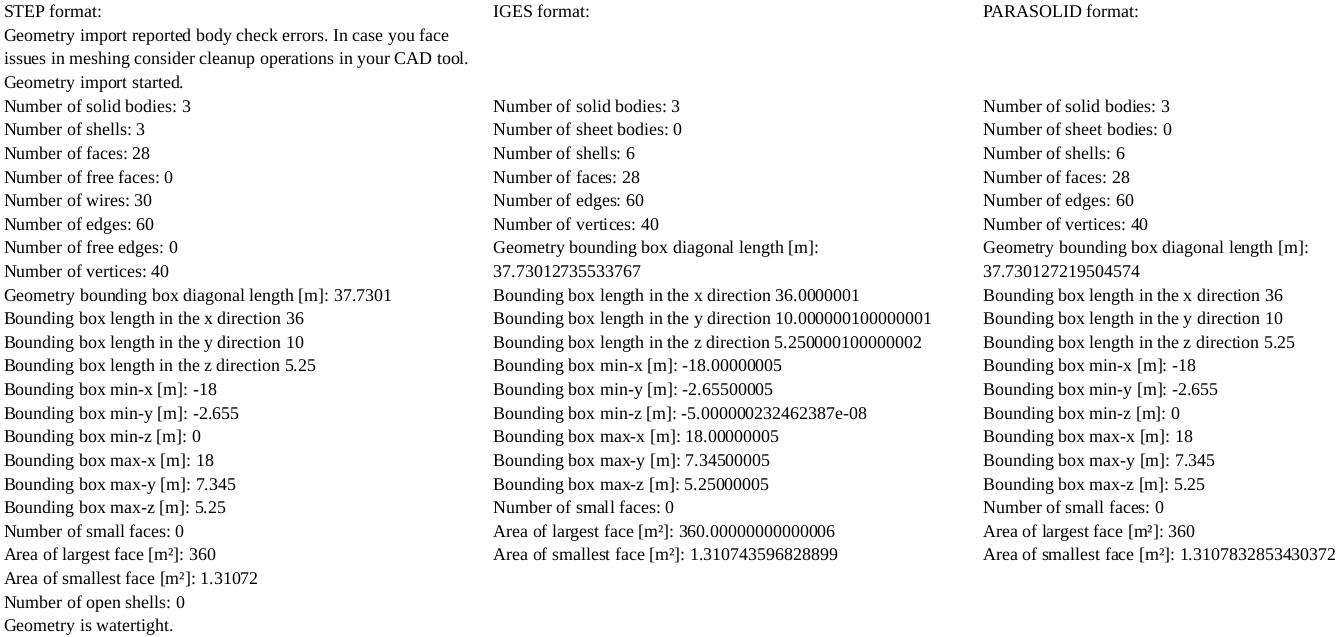 Industry Usage
The STEP file format is predominantly used within the automobile, aeronautics, construction, and other engineering domains.
VRML and X3D formats
VRML is appropriately pronounced as 'Vermeil'. It is abbreviated as 'Virtual Reality Modeling Language'. At first, VRML was developed by WWW but later on it was taken over by X3D file format. VRML consortium has been changed to Web3D Consortium. In 2001, the new version of the VRML format was launched with an X3D extension. X3D denotes XML 3D file type. All features known by VRML file format are also compatible with X3D file format, And some additional features are also supported by X3D. To encode the surface geometry, VRML format uses polygonal mesh. Much needed information like transparency, color, texture, etc can be easily stored with the help of X3D file format. The format also provides support to animation and encoding of NURBs surface geometry.
Industry Usage
VRML and X3D formats are employed in the World Wide Web industry or the Internet.
Conclusion
By reading these popular file formats you must have gained deep insights into various kinds of open source 3D file formats. Knowledge of these 3D formats is significant to work in an agile manner in video gaming, 3D printing, movie production, architectural visualization, 3D modeling, and much more.
How ITS Can Help You With 3D Modeling Service?
Information Transformation Service (ITS) has been providing 3D Modeling Services for over a time now. Information Transformation Services knows all about the modern-day industry and its trends in the Online Marketing Business. ITS is light on the budget and heavy in terms of quality and stature. Our highly responsive and interactive team specializes in 3D Product and Asset Modeling Services and will note down every essential detail provided by you and in return turn your dream into a real-life realistic or virtual reality. Information Transformation Service (ITS) also caters to a wide variety of services relating to efficient 3D Modeling and Designing services. If you are interested in ITS 3D Modeling Services, you can ask for a free quote!