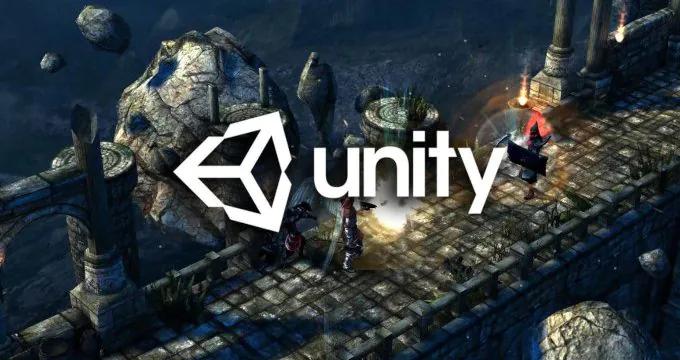 What Is Unity 3D?
Unity 3D is simple modeling software for beginners which is regarded as one of the most popular game engines n the gaming industry. The special program packs many amazing features at one platform with greater flexibility to help you model any game you plan to execute. Unity 3D is a trusted software among AAA studios and hobby developers. The tool is rigorously used to create games such as Healthstone, Pokemon Go, Cuphead, Heathstone, and a lot more.
As the name Unity 3D suggests that it is specially developed to serve 3D game development. Therefore, the tool is much loved by programmers due to the built-in visual studio integration and C# scripting API. The tool also offers JavaScript as an alternative scripting language. Unity 3D offers a trial-free version for developers to create exciting games with Unity Personal and for those who are willing to pay can get access to extra advanced features and a special licensing plan to keep things going under a tiered subscription model. The premium version will fetch you Unity's source code to support your game developments. Unity 3D was developed in 2005, and then a huge number of consistent users have joined the Unity family to get benefit from a diverse library of resources and create game models of every genre. Not only the commendable documentation but the increased wealth of online tutorials and videos make it more staggering.
Unity 3D Features
Unity 3D has many surprises for you to unlock. With tons of professional tools for artists and programmers made available by Unity, you can make your games intuitive and fun. Unity 3D supports both 2D and 3D development. The software tool uses a component-based approach to model games centering prefabs. Game designers can build complex environment and object models that are more efficient than other simply developed models. Unity 3D can deliver perfectly looking graphics with the help of excellent post-processing and high-resolution lighting systems. From Ubisoft to NASA, everyone is making use of Unity's VR technology. Using this tool you can develop and deploy games to any other platform very easily.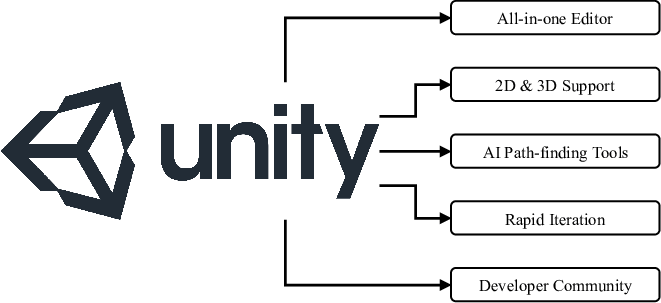 Unity's editing tools allow you to accurately handle inputs for keyboard, mice, and game controllers. To create multiplayer gamers supported with scalable matchmaking and server hosting, Unity 3D is certainly a decent option.
Pros and Cons of Unity 3D
In the blog's previous section we had been discussing the features of Unity 3D but the questions persist as to why select Unity 3D over other popular engines such as Godot, Unreal, or GameMaker? For beginners, Unity 3D is a good all-around engine to support your modeling and animation requirements. The prefab system further makes it easier for users to reuse game assets for other projects. Working on complex worlds in other programs can be exhausting to keep things assembled you can use the Unity 3D library of extensive resources made available online. Even professional developers struggle with time management to get things done the right way. With Unity 3D you can create robust game models using cloud-based tools to monetize your digital game models or add multiplayer capabilities for enhanced user exposure.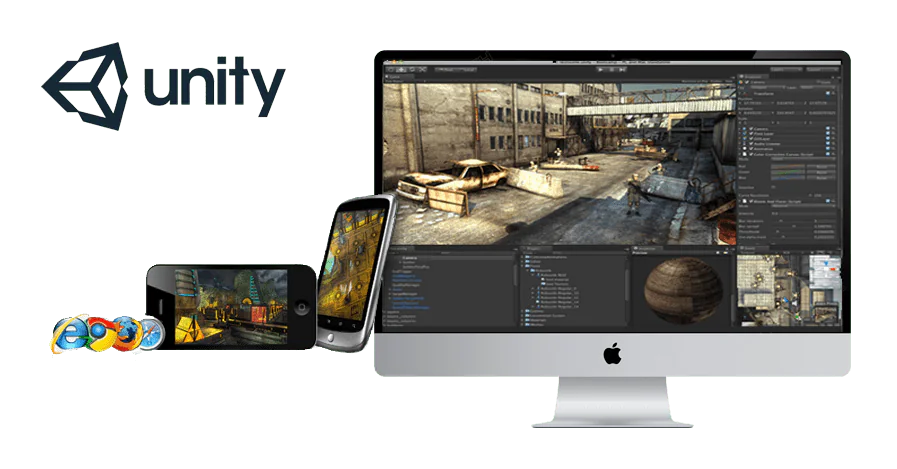 Using Unity Ads, Unity Analytics, Unity Multiplayer, Unity Collaborate, developers can gain immense exposure by utilizing these unique sets of tools to create dynamic and versatile game models. There are very few game engines that offer this much centralization. Even when creating 2D games, Unity is a better choice than using Gamemaker or Godot. It comes with blocks features for those that do not wish to buy the whole package. Even a simple-looking game model can take plenty of time to pull off in other game engines. In case you want to keep it clean and perfect then Unity 3D is your go-to engine. However, Unity's licensing system is a bit confusing. For example, the program is only free until and unless you make over $100,000 from your sales other than this you are required to fetch a subscription plan. Other engines are relatively more straightforward in their user policy and agreements.
Licensing Options of Unity 3D
Unity 3D offers different tiers packages such as personal, plus, and pro. The free version will allow you to access Unity tools but the upgrade and pro version will prove a game-changer in making interesting commercial games. Those that are unable to pay monthly subscriptions are required to show earnings less than $100,000 for the games they develop using this program. You can upgrade the plus plan to get access to more resources and features which will encourage monetization of your games and improve your business overall performance. For a beginner, this is some special news. The Pro tier is designed to cater to larger game studios and company teams who need in-house software tools to make $200,000 from their Unity gaming projects. Hence, Unity 3D brings a chance of license for every sector.
Overall Opinion
I have been personally using Unity 3D for many years now and I can swear by the effortless functioning of this program. The tool is certainly thumbs up for anyone who wishes to get outstanding results by using all-rounded tools. Unity 3D is a road map for beginners to bring out and polish their skill set. The best tools for animation and modeling are offered by the Unity program and even some are better tools than many other programs but still, this fact depends upon individual requirements. With so much to take advantage of this program, you will need basic coding skills to unlock the treasure. With an instant Google search, you can find various assets and code samples that you can use to create candy crush style matching games or fictional games. However, if you got coding skills then it is a big plus.
Unity 3D is one of its kind of software programs that simplifies the game development process for you. Learning this tool will add to your personal and business growth in the longer run. Even if you are a beginner then Unity 3D will help you get in touch with the community of leading professionals to gain sufficient knowledge on game development. If you belong to an advanced level then you should adopt Unity 3D due to its cross-platform deployment options and a smooth game development process. Keep in mind that many professional game studios work with Unity 3D as a standard choice in the creative world of video games.
How Information Transformation Services Can Help You With 2D and 3D Animation Services?
Information Transformation Services (ITS) offers an array of 2D and 3D animation services to cater to your project needs in the best manner possible. With over 2000 satisfied customers our services are certified state-of-the-art solutions to bring a lot more creativity into your animation projects. ITS offers ISO 2700 Certified BPO Services to make you feel your idea is in the safest hands. Furthermore, our skilled team uses the latest technology and tools to ensure perfect results. If you are interested in ITS 2D and 3D Animation Service, to proceed further ask for a free quote!