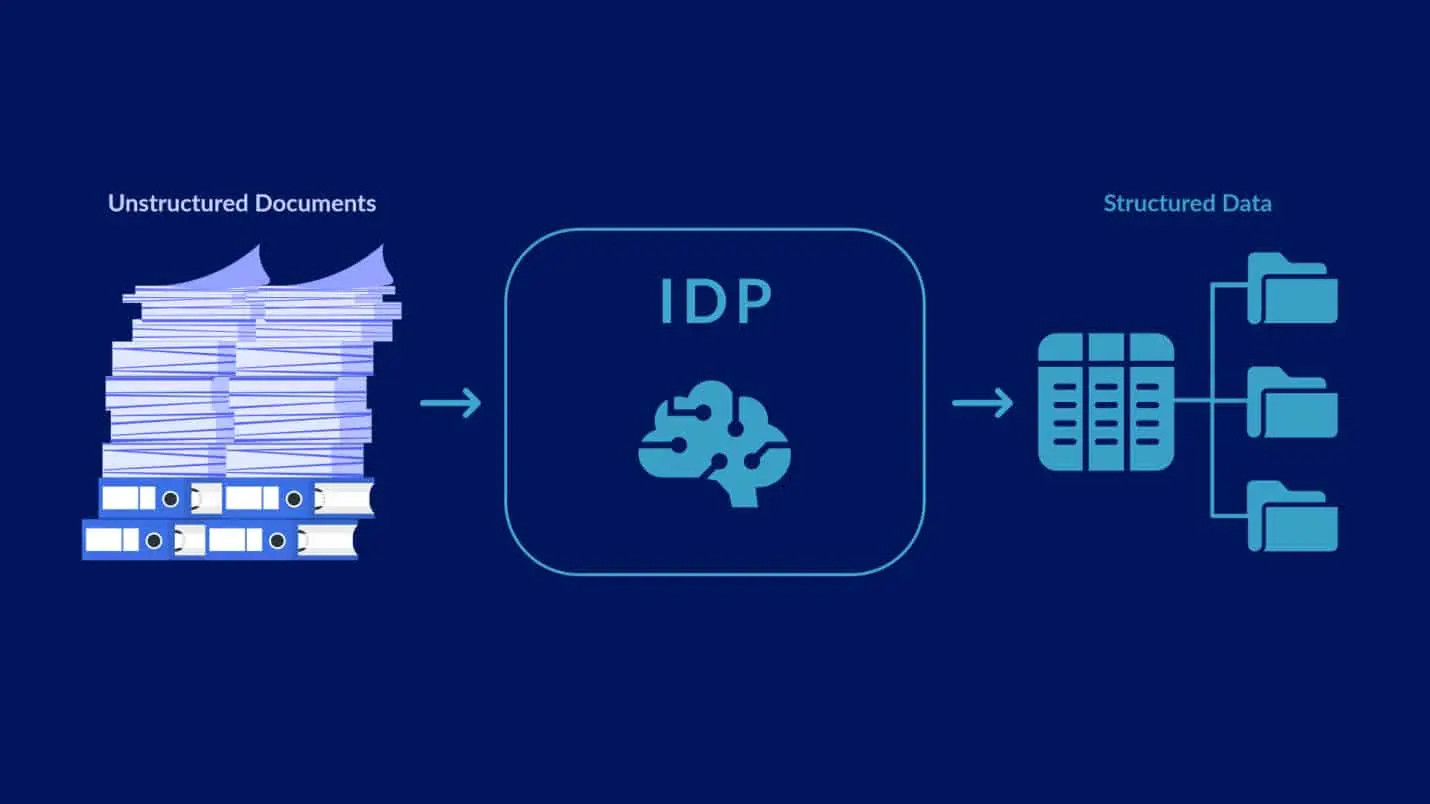 What is IDP (Intelligent Document Processing)?
Document conversion service facilitates the safe conversion of unstructured documents into searchable electronic file formats for easy access. Large organizations and even data handling companies deal in heavy transactions on regular basis therefore, to process such a huge and never-ending chain of documentation you must outsource an all-in-one document conversion service. A good data processing mechanism easily controls a massive volume of paperwork without having a negative impacting company's bottom line. Intelligent document processing (IDP) is a more practical option for businesses to automate extraction tasks without any hassle.
How Can IDP Profit Your Businesses?
Intelligent document processing (IDP) has made a huge impact on businesses and organizations dealing with heavy paperwork. The intelligent system has reduced manual work to a considerable point to help employees focus on core business projects and achieve outstanding results. All hail the intelligent AI-based OCR systems to constantly process data feedback loop to minimize humans from loop interventions to a minimum. Furthermore, IDP provides numerous benefits to business organizations which include –
Promotes Document Automation
End-to-end process automation is the key advantage of employing an IDP system because it facilitates and improves document processing at large. It helps to associate different programs that are used in automating complex business processes and achieving hyper-automation. You get a lot more with document automation just like;
Managers can leverage a paperless experience when company documents reach clients.
Mailroom clerks get to enjoy a well-sorted and predefined correspondence.
Increases Data Quality
On average about 80 percent of all data used in an organization is 'dark data' which means that almost all the data is locked up in emails, PDFs, text, or other scanned documents. By employing AI-based tools and RPA, IDP successfully unlocks all the dark data and converts it into high-quality structured data to perform critical data analysis. By combining the data from various resources you can acquire a good amount of electronic data to easily establish a comprehensive data landscape.
Enhances Process Effectiveness
If a business relies more on physical records and manual processes then there will be no time left for performing creative tasks to promote business growth. However, with IDP you can efficiently reduce manual labor in document-centric workflows. Automated documents and office records via IDP are easy to convert, index, sort and save to the selected location with bare minimum space. IDP makes data handling in a well-structured manner possible.
Reduces Cost Overheads
Potentially lowering human effort in document processing can exponentially decrease your staff and data storage costs. As electronic data is stored in digital file formats covering up very little space in your computer you can spend more money on performing business operations. IDP's automated data processing program allows the completion of heavy document processing within the shortest interval of time.
Faster Data Processing
One of the exceptional benefits acquired from investing in IDP is the fast processing speed of large volumes of data. You can save an extra amount of time, cost, and effort to mitigate potential error risks in the manual management of paper documents by converting them into digital files. With IDP's successful implementation at your office, you can quickly process documents with 100% accurate results.
Here is a good example of how IDP technology is used for streamlining manual invoicing, streamlining high volume data, and mark approvals –
The Case
Let us consider a fuel distributor company with over 85 years of experience in the domain, with employees constantly looking for new ways to promote company core values. Robotic Process Automation (RPA) allows employees to increase their company's operational efficiency and reduces manual labor on mundane tasks. A leading business partnered with them to study their business processes to understand the effectiveness of IDP when combined with RPA to appreciably reduce manual labor in document processing stages. The company focused on the easy extraction of valuable data from invoices received from multiple vendors to streamline the company workflow.
Ultimate Challenge
The fuel distributor processes more than 500 invoices per day by hand after receiving them from different vendors in scanned graphic files or other file formats like PDF. The team stored invoices from multiple sources including vendor portals and emails. The medium used for extracting metadata from invoices was not good thus they operated manually to enter each piece of data into the system and perform manual document verifications. The whole process is pretty time and effort-consuming. When team members compare data from various systems it increases the chance of error in your organization.
The Solution
The company with which the fuel distributor partnered installed an IDP system solution. The company by using RPA bots can easily replace the client system when combined with IDP having Microsoft's Power apps applications. The intelligent RPA solution automatically performed counter steps involving email reading, categorizing invoices, extracting metadata, and data verification.
As soon as data validation is completed, the virtual assistant saves all the information to the database to be accessed later. They send emails to the approver at the back end to approve the request. You can compete with any leading cooperations once you have an RPA solution that is integrated with Microsoft's Power apps features for an automated workflow. The approver the form which is loaded with extracted data values. Afterward, a notification is sent to the AP team member about the status of the invoice whether it is accepted or rejected. In case the invoice is rejected the virtual assistant notified the corresponding AP team member.
The Outcome
The RPA-based program combined with IDP supporting Microsoft's Power apps applications and offering an end-to-end security solution for customer invoice processing can become an ultimate guideline for your business. By implementing IDP technology, your workers will be able to quickly process and approve bulk invoices.
Conclusive Remarks
With the latest digital equipment and applications, you can change your business's reactive approach by transforming it into a predictive model. Documents are like real coal from which you can make a diamond by extracting valuable data from them. IDP creates an equilibrium between intelligent minds and intelligent automation. This unique document processing technology has opened new ways for companies to secure their present and future. A-enabled systems possess the power to lower documentation processing by around 80 percent for your company. A business that deals in manual data intervention can focus more on value-based roles with the help of document automation. Your second safe option can be an experienced and reliable document scanning company to figure out high-volume documentation and excel in your business field.
How ITS Can Help You With Document Conversion Service?
Information Transformation Service (ITS) offers state-of-the-art quality data solutions by promoting the use of excellent technological programs. Our data scientists are adept at handling all kinds of data-related tasks and perform seamless conversion processes with 100% satisfactory outcomes. If you are interested in ITS Document Conversion Services you can write to us directly and embark upon a fruitful partnership with us for all your outsourcing requirements.