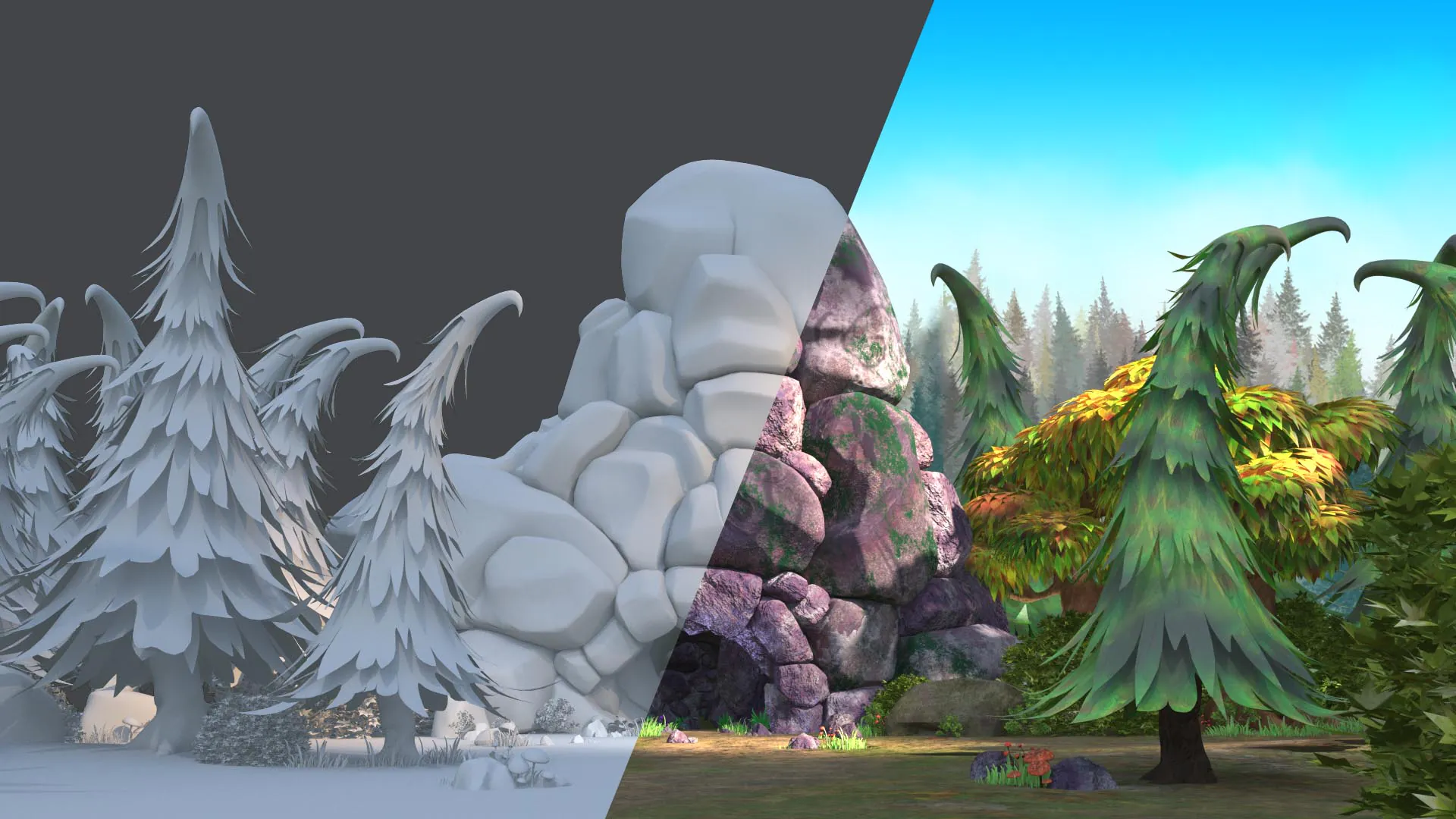 What is Digital 3D Painting?
Digital 3D Painting is when you paint a texture onto a 3D model directly. The process is similar to 2D painting but is carried out with advanced knowledge of handling 3D assets and applying custom textures. Special software designed specifically for digital 3D painting is Pixologic's Zbrush and Substance Painter 2. Today, digital 3D painting is considered an easy and reliable option over traditional methods as it helps you see what texture will match the object precisely in real-time before carrying out the actual process. This aspect of 3D painting proves beneficial to add smaller and finer details to different areas of texture to smoothen out the model surface. Such details can be hard to pull off if you do a 2D unwrap with Adobe Photoshop. It is indeed important to note that texturing your product model is an essential step in the whole 3D artwork because adding textures brings a unique touch to the final piece.
Therefore, it is significant to ensure that this step gets its fair share in the 3D process to elevate quality to the highest standards. When a model is UV unwrapped, the surface of the model can be shaped to avoid distortion as much as possible of the UVs. For example, when modeling a human head it is often wrapped with a butterfly-looking shape. The wrapped shape used to make visualization of the texture can be difficult to achieve with 2D software and sometimes you will end up saving multiple drafts to view the results on your 3D mesh for any progress. This can consume many hours and make the process more complex. However, using 3D texture you can eliminate this step. 3D Texture packages powerful effects to allow you to paint and edit texture map slots easily just like any other normal map.
These can generate accurate maps from a 3D model which is preloaded in the texturing software. This enables easy texture integration to be added to odd areas of the object that are duller, shinier, lowered, or raised in your object surface. Employing special digital 3D software will help you see instant results to analyze if you are headed in the right direction. While you can achieve similar things in Photoshop by creating image grayscale for specular maps or by using Navidia normal map plugin the results are never as accurate as obtained from using a 3D painting tool. This means that you are usually limited to editing only diffuse maps in 2D software. There are various other useful benefits of having your model available in 3D software while adding 3D textures to it.
Some 3D texture packages have particle effects or generators that depend largely on object angles and the orientation of different parts of the object geometry. Good examples of these are included in Substance Painter. If you select the worn edges it automatically identifies the object edges and adds wear onto the model from these parts.
It can also include dirt trickling or rain textures onto the model surface using effective particle effects. For all these essential reasons 3D texturing software has become the norm in the art and film industry. In some cases, like in architectural visualization, you can use simple tileable textures to get realistic results. However to add more complex textures for the things showcasing imperfections 3D painting is undoubtedly your way forward. Also if you wish to try 3D painting all by yourself you should know that Adobe offers an incredible demo about how to use Substance Painter and Pixologic likewise offers a free tutorial for Zbrush. You can try out either one that fulfills your project demands in the right manner.
Best Digital Art Software of 2022
Digital art software offers editing and designing mechanisms to best suit your concepts for creating aesthetically appealing graphics. The software works very well when paired up with different computing devices to accomplish your passion for art.
Adobe Photoshop CC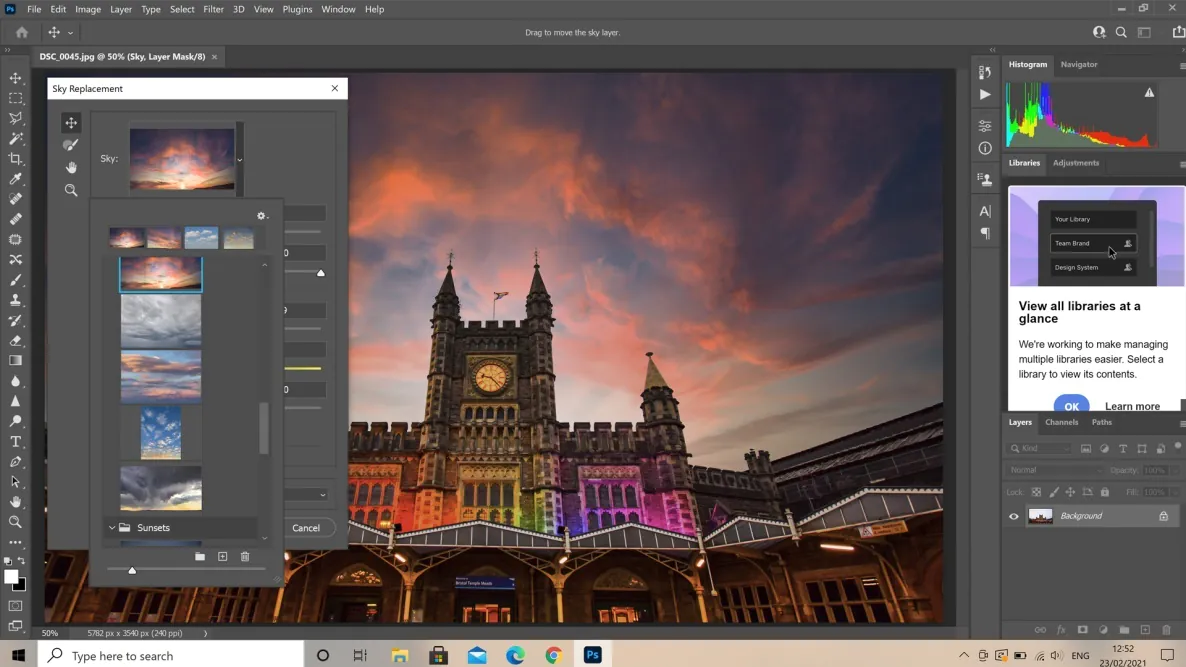 Adobe Photoshop CC edits images by cropping them and automatically filling in the gaps with identical content. You can use different tools like stop brush to eliminate flaws and erase blemishes directly from the images. Some popular Adobe Photoshop CC includes Fresco, Illustrator, Adobe XD, After Effect tool, and Dimension tools. This digital art software is compatible with Windows and Mac.
CorelDRAW
CorelDRAW is a vector design tool that is commonly used for creating amazing graphic designs. Many beginners, illustrators, and artists use CorelDRAW for creating exciting posters, calendars, cards, and other social media service images. Important tools offered by this software include Rulers and grids, Text tools, shaping tools, vector illustration, typography tools, and other photo editing tools. You will be excited to note that the software is supported by both Mac and Windows.
Adobe Illustrator
If you are looking for a little extra then Adobe Illustrator is the best digital 3D painting software. Adobe Illustrator empowers an artist to transform the appearance of any artwork using stacking, changing shapes, and accurately positioning the modeling object. It helps users to paint, reshape, type, draw, slice, zoom, move, cut, and graph the art piece within this software. The vector graphic software supports macOS and Windows 7/10. Notable software tools include selection tools, paintbrush tools, typography tools, and pen tools.
Affinity Designer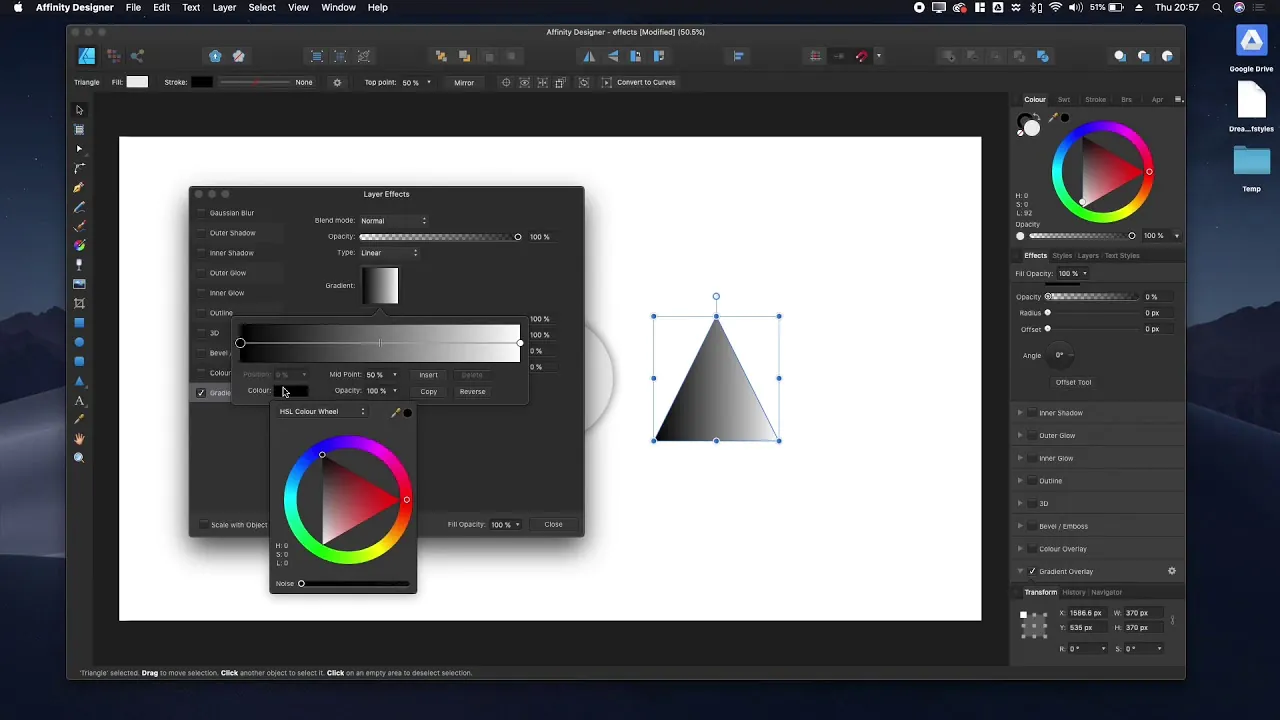 Affinity Designer is an all-in-one designing software that uses text style management to draw various kinds of shapes, lines, and symbols. The digital art software offers robust editing tools like shape drawing tools, dynamic symbols, vector brushes, rasyer brushes, and ABR brushes for smooth image creation. You can choose from different vector illustrations and design applications to develop high-quality illustrations. Popular applications of this software are font bundles, brush packs, and illustration kits to pull off every section of digital art. Nonetheless, Affinity Designer is compatible with macOS, Windows, and iOS.
Rebelle 3
Rebelle digital painting software focuses on offering a reality-driven painting experience to a greater extent. This digital 3D painting tool is an excellent choice to tune your object surfaces such as blow, tilt, length, size, drip, and every other aspect of your artwork. This best digital art software is best suited for Windows 7, macOS x 10.13, and higher version users to enhance their creative abilities. Popular tools of this software include perspective tool, ruler tool, blow tool, retina touch display support, and brush creator tool.
How ITS Can Help You With Professional Photo Editing Services?
Information Transformation Service (ITS) offers professional-level solutions to your image editing, designing, and animation assignments. Our seasoned experts enrich your artwork with a high level of creativity and consistency. Our lead project managers keep you connected and informed regarding project progress at every stage of the artistic process. ITS professionals employ the latest Photoshop techniques, tools, and software to render your images realistic and clear. If you are interested in ITS Photo Editing Services, You can ask for a free quote!