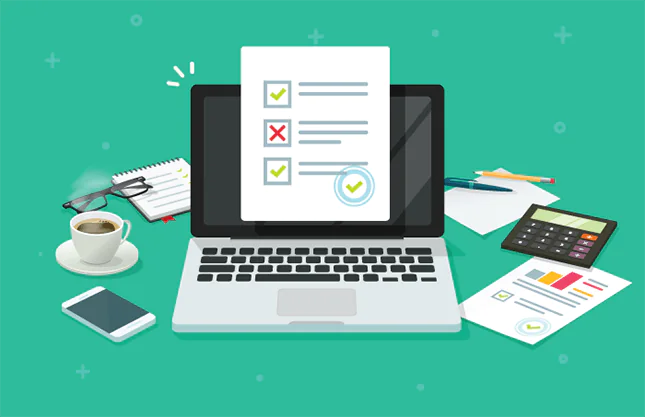 What is Automated Form Processing?
Data efficiency and accuracy are two unique attributes that can make or break your business on the professional forum. In any business, one has to deal with loads and loads of paperwork whether in the form of purchase orders or travel requests. All these physical forms become abundant and unmanageable at times. Form processing typically requires supervisor approvals that define data fields into an electronic database. Automated form processing is a more advanced technology offering significant advantages over manual information processing. Automated form processing software streamlines data-intensive tasks saving both your precious time and effort. In this blog, you will get to learn more about automated form processing benefits, workflow, and the best automation software for your business domain –
Benefits of Automated Form Processing
When you shift from manual towards automated form processing you experience drastic changes concerning money, time, and space. Let us indulge in the topmost benefits of automated form processing in detail.
Automation is Faster
Every aspect of automated form processing outsmarts manual form processing and provides error-free output. The software can readily create forms with auto-fill features that can save you the hassle to feed in the same old information details about yourself within a form over and over again. Even the world's fastest typists can't beat the swiftness of automated software. Whenever you feel the need to retrieve or search information within a digital database, by employing an automated form processing system you can quickly dig in the information pile and get your hands on the required content within a matter of seconds. Speed is always a foremost priority in a business as "Time is Money".
Automation is Cheaper
When you do things by hand there is a higher risk of error making. In addition, you need to supervise and train people to process forms and pay them for the time they spend processing them. Plus, you will need to revise the processing output to remove personal errors or typos. This is certainly time taking task and needs proper human personnel to attend to every pre, present, and post-processing stage. In the United States, companies spend around $20 billion on printing forms per year. Misfiled documents cost $125 billion and every lost document cost $350 to $700 of employee time. It is estimated that every big organization loses a document every 12 seconds.
Automation Improves Employee Satisfaction
Form processing is a repetitive task that can cause mental fatigue at times. A recent study has found that about 92% of organizations have increased client satisfaction rates after setting up robotic automation processes and other intelligent systems. Automating form processing allows employees to focus more on engaging high-value work ethic.
Automation Produces Less Waste
Physical document form copies constitute a tremendous amount of paper, ink, and postage waste. 45% of the physical paper documents become a pile of waste at the end of the workday. Automated form processing is well adept at saving the global environment by reducing the need for extra paperwork proving planet-friendly.
How Automated Form Processing Works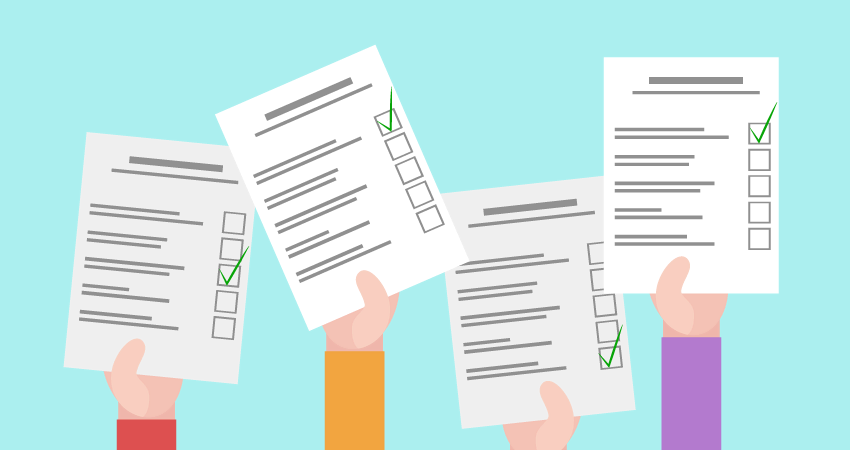 Automated data processing uses pre-defined configurations and templates. A few examples of automatic data capturing and form processing include –
Text
Images
Barcodes
QR codes
Handwriting
Signatures
Bubbles (OMR)
Check data (MICR)
Automated form processing completes all stages of data processing and document scanning to collect relevant data and deliver it to a secure back-end system. This is no doubt a speedy process that proves a pain reliever in the case of processing bulk forms. More latest versions can do analysis and calculations as well. All of this can be achieved with electronic form processing rather than legacy papers. Legacy paper records are those documents that are created under obsolete fling schemes with unclear organization methodology. All these forms need proper examination, scanning, and cleansing. Then all information within files needs to be classified with templates. Any field that is not recognized by the software will be flagged to be reviewed by humans. Finally, the data is saved and exported to some searchable text format like CSV, PDF, XML, or any other.
How to Build an Automated form Workflow in 4 Steps
It takes four simple steps to set up your own automated form processing time off request workflow. All you need to focus on is the little time upfront that will save you maximum time in the long run.
Step One: Start with a Pre-Built Workflow Process
Automated form processing consists of a variety of workflows. For example, you enjoy the leverage to automate time-off requests as per your interests.

Step Two: Customize Your Form
You can customize your templates by dropping and dragging. It is simple to add more to a document like removing a box or adding a phone number in the template and so on.
Step Three: Use Flow Editor to Arrange Steps
You act as the central figure to control the outcome of the whole form processing procedure. You determine the route and order as you like it. The process can also be monitored by staff members if you so desire to double-check data efficiency and record keeping.
Step Four: Configure Each Step Visually
Adjust properties as they suit your taste. You can effortlessly change messages and set preconditions that are mandatory for form processing.
Basic Time Off Request Workflow In Action
This three-step workflow will automate your time off request through users –
Step One: Employee Fills Out Request Form Online
This form requires very little information on your part. When all fields are filled out by users the employee just clicks a button to direct the form to the manager.
Step Two: Manager Approves (or Denies) Request
The company manager then looks over the information and passes approval of the request or denies it. Approval can be checked by an electronic signature or a check box within the form.
Step Three: HR Processes Request 
The third and final step is printing papers off and marking your way to the filing cabinet. HR can play a better role in making sure that everything is filed online. Everything is automatically dated, legible, and safely stored within the cabinet for timely review.
Make ITS Your Forms Processing Partner
Information Transformation Service (ITS) is a leading name in the relevant area of form processing services catering to all national and international clients with top-notch data processing assistance. Information Transformation Service (ITS) provides comprehensive solutions to all your varying form processing needs all at one platform. ITS data entry specialists follow a streamlined cycle of steps to work on your projects wholeheartedly. We follow a smooth, secure, and optimized path calibrated according to international standards.
If you are looking to collaborate and outsource your Form Processing Services at an affordable rate then waste no time joining hands with us today for an enhanced business experience. Please feel free to ask and discuss all your form processing requirements with us!