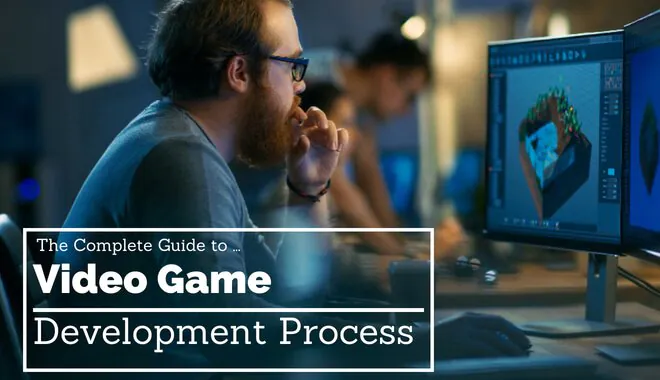 Key Stages of Game Development
Many people are into designing and developing video games for earning a lively hood. Impending deadlines, pressure, and bottlenecks in production stages from game publishers and programming houses can be a big challenge in the development cycle of a game. However, you can learn the game culture and development awareness through experience and determination. If you are one of them and you want to polish your game development skills then this blog provides you the best opportunity to learn basic game development stages.
7 stages of game development
Game Development is a bit chaotic. There is a need for studio-based structures and frameworks to complete the video game project more efficiently and timely. The key component stages of game development are discussed as follows:
Planning
Pre-production
Production
Testing
Pre-launch
Launch
Post-production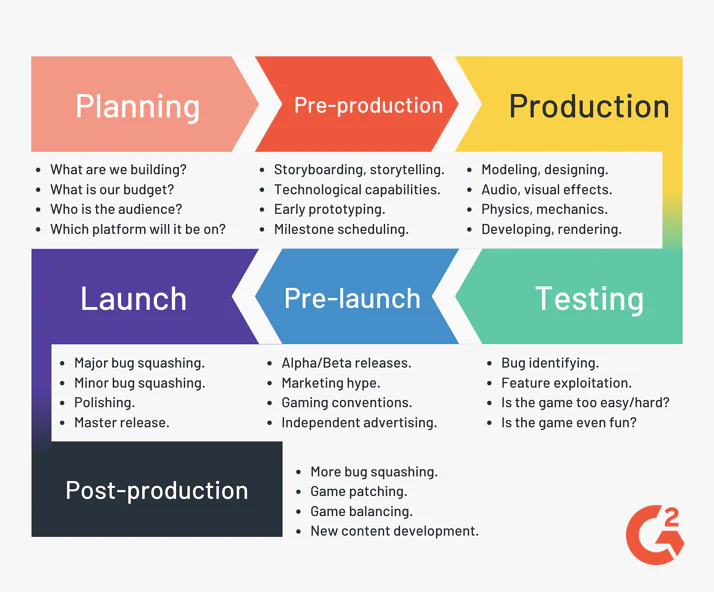 Planning a video game
Before the writers start with writing the designer must take part in designing the idea (concept). The idea has a strong basis in video game development as it provides volume to the whole development process to connect. This involves the very first stage of planning a video game. The most recurring questions asked by game developers are mentioned below:
What is various type of video game are need to be producing?
What are the key features the characters in the video game must have?
Who is our target audience at the end of the day?
Ideating a video game is the hardest part of the whole process. The idea given by the gaming studio forms the set of rules which employees need to follow strictly. It also adds to a higher level of overview for a publisher to review every stage and what output is to be expected in return. As forming a concept is essential, so is the proofing of a concept is vital. This is due to the reason that the publisher requires to approve the budget, time, and marketing during this stage to make the idea more solid.
Pre-production
The next stage is the 'Pre-production Stage' in game development. It is named so because it involves brainstorming ideas more practically (practical phase). This is the point where a team collaboration of writers, modelers, developers, engineers, project leads, and artists is needed to fit in the puzzle the missing pieces which can elevate the video game project to new incredible virtual heights.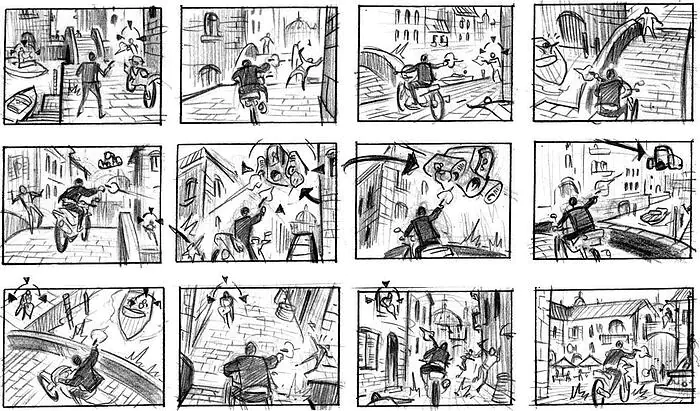 In studios, common actions like prototyping of characters, interfaces, environment, assets, and control schemas are experimented with to see what they appear or feel or interact with other game elements for a better experience. These early stages constitute the experiment phase which is followed by the bread and butter of development i.e. Production.
Production
At this stage, game character models are designed, modeled, rendered, iterated to showcase the same idea on which the whole story is about to be built. The writers work out very intensely to make sure that character interaction with cement, gravel, or sound must sound authentic and real. Such dimensions are necessary for designing all types of play styles. Not only this but voicing actors perform with the right emotion and timing to match the character demand and tone.
Testing
Do not be pushed back when encountering failure at first attempts. The process demands patience and attention to detail to acquire mechanic feature quality control. Every game needs to be tested again and again with new samples and projections before declaring it ready for Alpha release. A playtester might guess the following points:
Are there buggy areas or levels?
Is everything rendering on screen?
Can the character walk through a wall or locked environment?
Are there any special features I can use to enhance the gaming experience?
Does my character get stuck at this spot?
There are many types of playtesters, some test the running skills into the walls hundreds, in an attempt to 'break' the video game. Others might take it too easy or too hard. If the game lacks an adequate amount of 'fun factor' the game will not sell in the market.
Pre-launch
Now begins the stressful period of this course. Questions doubting one's potential and decisions arise in the mind. These questions need to be avoided and to do this, public opinion proves highly supportive.
"Will they be able to think that the game is exciting? Will they find any new bugs? What type of medium should be used for this gaming objective?"
Before releasing the formal Beta copy, work on some extra marketing of the developed and produced video game on all social platforms where you can access the global audience of varying taste buds. Publishers often use a mix of sample gameplay and cinematic to drive the attention of larger groups of audiences. They as well display the game at the biggest gaming convention such as E3 and PAX for an exclusive preview of the newly developed game.
Launch
Don't stop here, as you are just about to cross the finish line! The launch day is about to be set. The days before the exclusive launch day must not be spent in anxiety but doing what is right. In this case, you must be finding little and intricate backlogs of bugs that needed to be smashed. The hierarchy must be in the form of 'game crashing' bugs near the top and the minor bugs at the bottom line. Furthermore, it is essential to polish the game as much as one can. Just like if your character wears leather jackets then you should care about the texture of the jacket and the leather straps which can add more depth to the character's personality.
Post-launch
The last step is the 'Post-production Stage', which is an extended version of the times you spend in the gaming studio. At this stage, all your months and years of hard work pay off. The video game sales are pouring in and you have to be on duty to keep things functioning in terms of efficient marketing and customer experiences. Releasing fresh and tough content can be a winner's deal. It sets new boundaries in terms of storyline, level of gaming experiences and multiplayer modes are just a few of many DLC options which you can explore.
How Information Transformation Services Can Help You With 2D and 3D Animation?
Information Transformation Services pledges to provide you with the best error-free and accurate service that comes with quality assurance. With over 2000 satisfied customers we have all the expertise to transform your valuable data into an intriguing experience for your users. Being a member of this diverse and augmented team of professionals, I guarantee you the latest and efficient services and that too in the shortest turnaround time possible. Here at ITS, The environment and our Team is well suited to your comfort to favor communication. ITS offers ISO 2700 Certified BPO Services to make you feel, that your product and idea are in the safest hands. Not only this, we offer initial package estimate consultations to convert your interests into blueprints. If you are interested in ITS 2D and 3D Animation Service, to proceed further ask for a free quote!