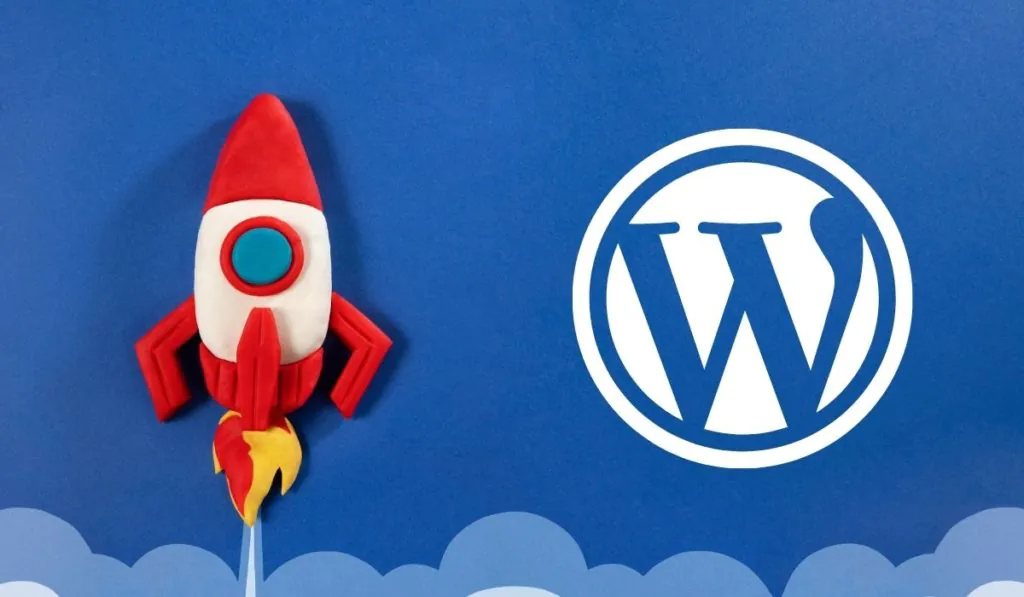 How To Use WP Rocket Plugin To Optimize Your Website?
WP Rocket is an effective plugin for your WordPress websites. It is indeed one of the most catching plugins designed for WordPress to encourage file optimization, cache, media preloading, wp rocket CDN, and databases. The configuration process of WP Rocket is quite simple. If you are interested in knowing its incredible features and how to use WP Rocket to optimize your WordPress website then this blog is written especially for you!
The benefit of the WP Rocket Plugin is That You Get To Enjoy
WP Rocket is best known for improving website speed. The other plugins are not known for speed due to long codes and too many sponsored features. To carry out several operations we need a page builder that is only going to take almost 4.9 seconds to 1.1 seconds when configured with WP Rocket. It is as simple as this!
How does WP Rocket work?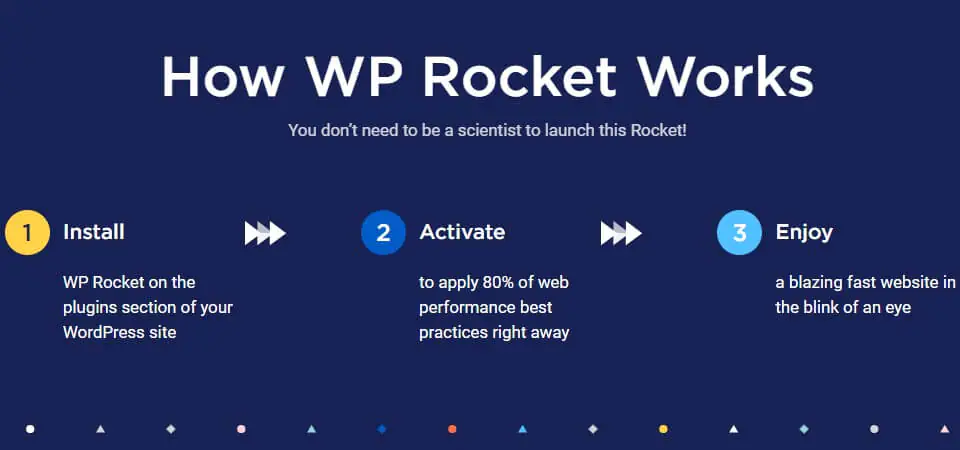 You can easily install the WP Rocket plugin and log in. It only requires $49 to get access to a single website license. You can also benefit from discounts happening from time to time around the year. They also provide a WP Rocket coupon code if you wish to get a trial run right now. It enables you to access your dashboard from where you can download the plugin.
How To Use WP Rocket Plugin?
You can add new plugins by going to the upload plugin option and then just dragging or dropping the new download plugin towards the right. Later on by clicking on the Install button, you can complete the installation method followed by the plugin activation process. After you completely activate the new plugin all you need to do is to find the new items section in the WP Rocket. You can find the newly installed plugin on your dashboard without making additional changes to your computer settings.
Importance of WP Rocket Plugin for Easy Website Optimizing

To grow your Internet business by leaps and bounds there is no easy alternative than the WP Rocket plugin. It will boost your website loading speed and provide you with several other benefits as mentioned below:
More Visitors
A super-fast website allows users to come to your website within an instant therefore it is an authentic way to increase more visitors to your website such that you do not lose any visitors. When your website speed is low there is a greater chance of your visitors bouncing back. To rank your website higher you must pay attention to improving your website speed by hiring SEO specialists just like the WP Rocket plugin to attract more website followers.
Improve SEO For Ranking 
Popular search engines like Google like to rank faster websites because of their user-friendly nature. When a website tends to take longer in loading content users generally abandon them and show interest in those websites that result from the actual thing on the targeted keywords. To rank your website on search engines you must optimize your website using an SEO-friendly plugin i.e. WP Rocket.
Use WP Rocket To Increase Conversions
When hundreds or thousands of visitors come to your website then your chances of lead conversions increase. In the digital marketing business, this is the only thing that matters at the end of the day to achieve your business target and generate business revenue. However, you must learn how to use the WP Rocket plugin. If you wish to find more visitors then you must rank your website on the first page of the search engine results. Doing so improves your website's on-page visibility.
WP Rocket Pricing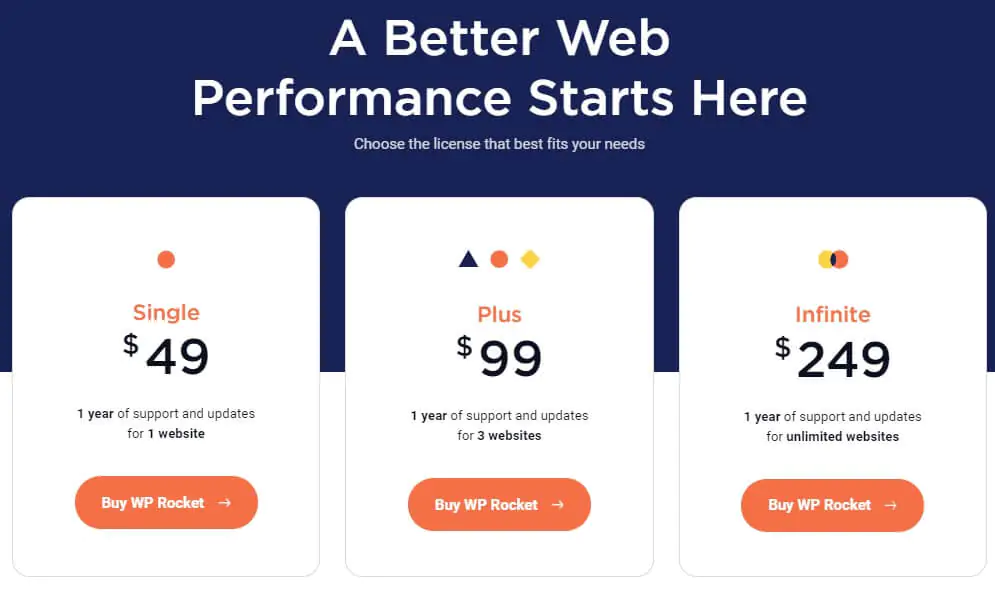 WP Rocket is an extraordinary caching plugin that is available in three major pricing plans ranging from Single, Plus, and then comes Infinite. You can buy the package depending upon your business interest.
Single Package: You can easily update your website plan after one year for only in $49.
Plus Package: This package supports and updates a one-year website plan for $99.
Infinite Package: You earn access to an unlimited one-year website plan for $249.
Modern websites can load heavy CSS files to support user interaction, Javascript files, and analytics scripts. These websites also are rich in more virtual product images.
Unreliable plugins make it even worse, for instance, consider you have 5 plugins and to load their stylesheets you need more CSS files to entertain visitors that land on your website. Not all plugins are bad but WordPress websites load many files using numerous plugins. It is unrealistic for websites that only load 7 files but when optimized accurately we can do much better.
WP Rocket helps to mitigate such issues very easily. Let us learn more about what WP Rockets has to offer in this regard:
1. Caching
As soon as you install and upload WP Rocket you can access the dashboard from where you can begin your easy website optimization. WP Rocket begins caching the very moment you activate the action. If you log out of your website still it will load the results faster. You can easily use cache for all logged-in visitors especially when you have a membership site and enable caching for SSL again. All you need to do here is to activate the plugin.
2. File Optimization
In this section, you will reduce the number and size of your website files. Some basic settings in file optimization include: 'minify' HTML of your website. What is meant by minification? Let us find out!
Minification
Developers write extensive codes with a lot of formatting, spacing, and comments to make it look simple. When we upload files on the website they are not required to be easy to read instead they are written to access something. Minification removes all spaces among strips, comments, text, and characters too. What minification does is that it reduces your file size and enables you to upload it faster. If you review the source code of any page you will see that WP Rockets minification affects the HTML: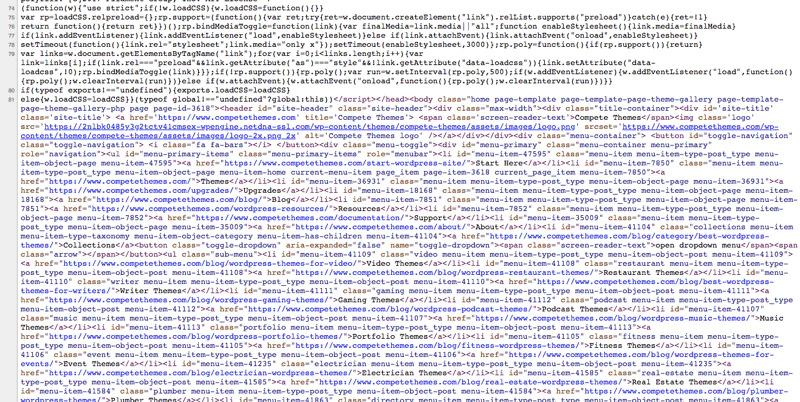 Minification is great because it gives you quick results with enhanced performance. It seldomly affects your website performance adversely.
Concatenation
The next term is concatenation, it is indeed a worth noticing feature in the basic settings which combines Google Fonts files. Most WordPress themes make use of "Google Fonts" that are likely to load fonts. This process of combining different files is known as "Concatenation". In general, it is much simple to load a single file as compared to two once the number of HTTP requests. As we discussed earlier minification reduces the file size and concatenation combines the files. With smaller files, the speed of your website becomes automatically faster. These two essential processes can improve your business performance and no plugin can handle them in a much better way than WP Rocket.
CSS files
Remember the earlier example of 5 plugins loading on a stylesheet? Well, this is how you can make up for it.
By minifying all the CSS files you can get a small performance markup and then you can use the 'Combine' option to concatenate the files as much as possible. While it is possible to have many display problems occur when using this tech option still it is not a big problem that can not be sorted out. The "Optimize CSS Delivery" can help you load your website a lot sooner than with any other plugin.
JavaScript files
The same concatenation and minification options are applicable for JavaScript files also.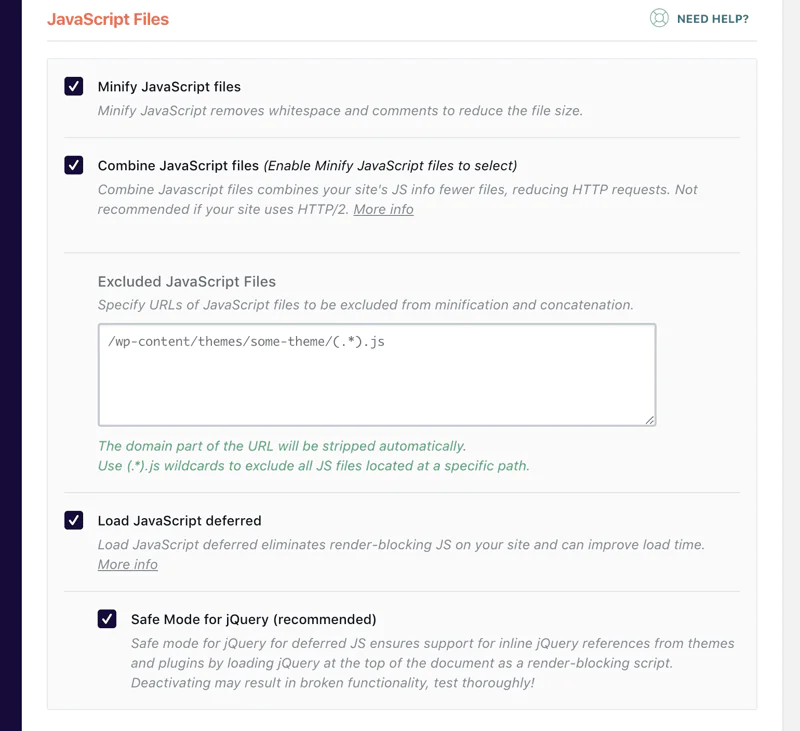 You should be aware of certain dark secrets of these features as well. These tech terms can sometimes break certain parts of your website usually the front end of your website. The important part is that you can turn these settings off at any time if something goes wrong. Every action is reversible.
Optimize without Errors
Minifying the JavaScript files is not that difficult but when the deal is to combine them then they can end up breaking the overall functionality of your website. Then what should you do? All you need to pay attention to is when you activate the concatenation and minification options then you clear your website cache via WP Rocket.
You can check on your website, visit pages or posts, try out social sharing buttons and test the mobile menu, etc. If everything is working according to plan then you are on the right path. There is another option 'Defer' the JS files. This option will allow your website to show up on your screen if the JS files even load. In case you are unable to utilize this option, just make sure to run the test on your website features to track any errors. Lastly, by deferring the JS files you can safely enable the 'Safe Mode for jQuery'. Unchecking will lead to a low-performance gain but it is recommended to keep a strong check.
3. Media optimization
WP Rocket offers several incredible options to optimize media files on your website including the lazy loading feature that proves to be highly effective.
Lazy Loading
Just think about having a blog for a second, you have 10 posts on your website homepage with an image included. When visitors view your blogposts only the first blog is visible on your home screen. Why should you upload 10 blog images when visitors can only see one? In such a case, lazy loading will benefit you a lot. WP Rocket will keep you updated on how many posts on your website home screen are being viewed or scrolled by visitors, it will not load images until visitors are close to reaching them. The advantage that you gain from this action is that it will automatically load images for visitors' interest and will load them faster. This also reduces the bandwidth that your site uses.
Videos and iframes
You can also enable lazy loading for iframes and videos (iframes are used to embed information from other websites).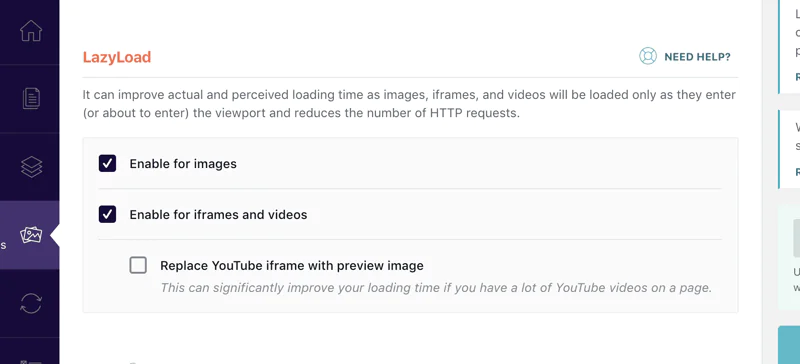 Another equally amazing feature allows seamless display of Youtube video thumbnails until the video stops loading.
Emojis and Embeds
WP Rocket also provides many convenient features to stop WordPress embed technology and emoji support. Every option loads only one JavaScript file, so disabling them at the same time will result in the loss of two or more files from your website.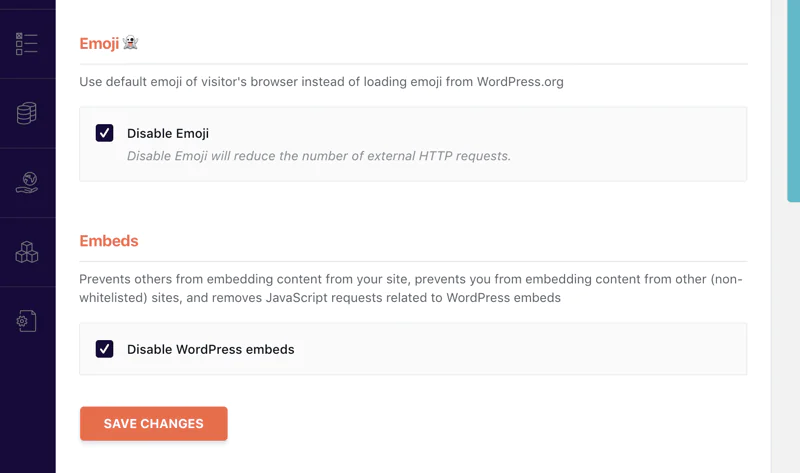 How ITS Can Help You With SEO And PPC Services?
Information Transformation Service (ITS) is a pioneer in providing state-of-the-art SEO and PPC services for over 30 years now. Here you can find a complete series of digital marketing services to generate greater revenue for your business. ITS promises you quality over quantity breaking all barriers by providing long term and easier Google Ranking Facility. We leverage the most experienced and skilled SEO experts that can handle all sorts of SEO needs with their unwavering efforts. If you are interested in our SEO and PPC service, you may ask for a free quote!