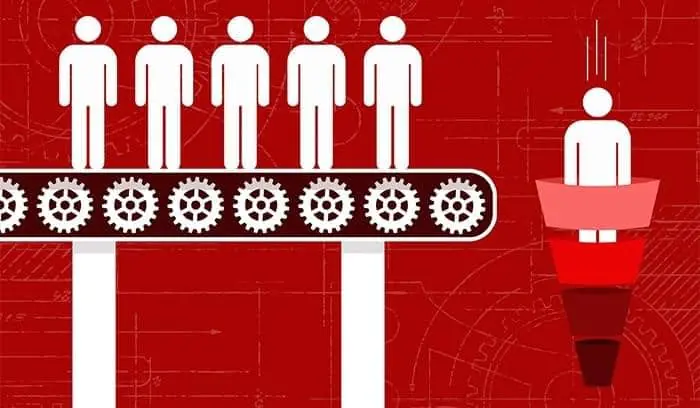 How can Lead Generation Helps you in Increasing your Sales?
Lead generation services are concerned with managing the campaigns that search potential customers for your business—these prospective customers, also known as leads. Thus the service is named lead generation. An excellent lead generation service can fill the sale pipelines of a company with potential buyers. Service providers can assist your company in initial communication and business settings.
How do Lead Generation Services Work?
The lead services package can have a range of services that depend upon the service providers, but quickly breaking down a general lead generation services as follows:
Database Marketing:
The lead generation services can build their database from a variety of sources these can be:
social media marketing
email marketing
content marketing
list acquisition
traditional lead service generation services use a blend of opportunities and then use the lead generation services to divide the optimum marketing strategy for you. The collected information identifies the potential customers for you so that you can devise the marketing strategy accordingly. Any agency having the potential to be your customer will ve having a massive database and personal information. Having access to the database can help in-house company marketers.
Telemarketing:
It might be new for you to hear telemarketing as one of the potential sources of lead generation. The B2B telemarketing is concerned with the filmography data to better the target leads. Although the usage of this technique is less, the potential cannot be ignored. Phone calls are ranked as the second-best way for B2B salespeople to reach prospects besides referrals. However, the willingness to participate in sales calls is one of the significant factors. The goal of telemarketing campaigns can vary. The most common purpose is just to set appointments for conversations with the sales team of the concerned client. The scripts and processes associated with telemarketing programs are typically proprietary.
Content Syndication:
Another most commonly used way is content syndication. If you have not heard of the content syndication before, then no worries. It is merely pushing the seller's content to other channels to increase brand awareness. Content syndication brings traffic back to the seller's site. Publishing your services in other blogs with higher organic traffic can help people know your brand more. RSS feed is one of the different modes to achieve content syndication.
How ITS can help you in lead generation services?
Information transformation services have been helping the local clients expand their business by providing lead generation services. With the variety of modes of actins and expertise, ITS has proven itself to be a top "lead generation service provider." Our team has expert marketing solutions for almost any sort of company, previously we have worked with diverse companies to help them boost their sales. ITS doesn't stop with the digital space alone and leaves no stone unturned to advertise your brand. The other standard modes are:
television advertising
radio advertising
direct mailing
whitepaper creation
the blend of modern digital and conventional modes, the team, is credible enough to fill up your sales pipeline. Give us a chance and get promising leads.