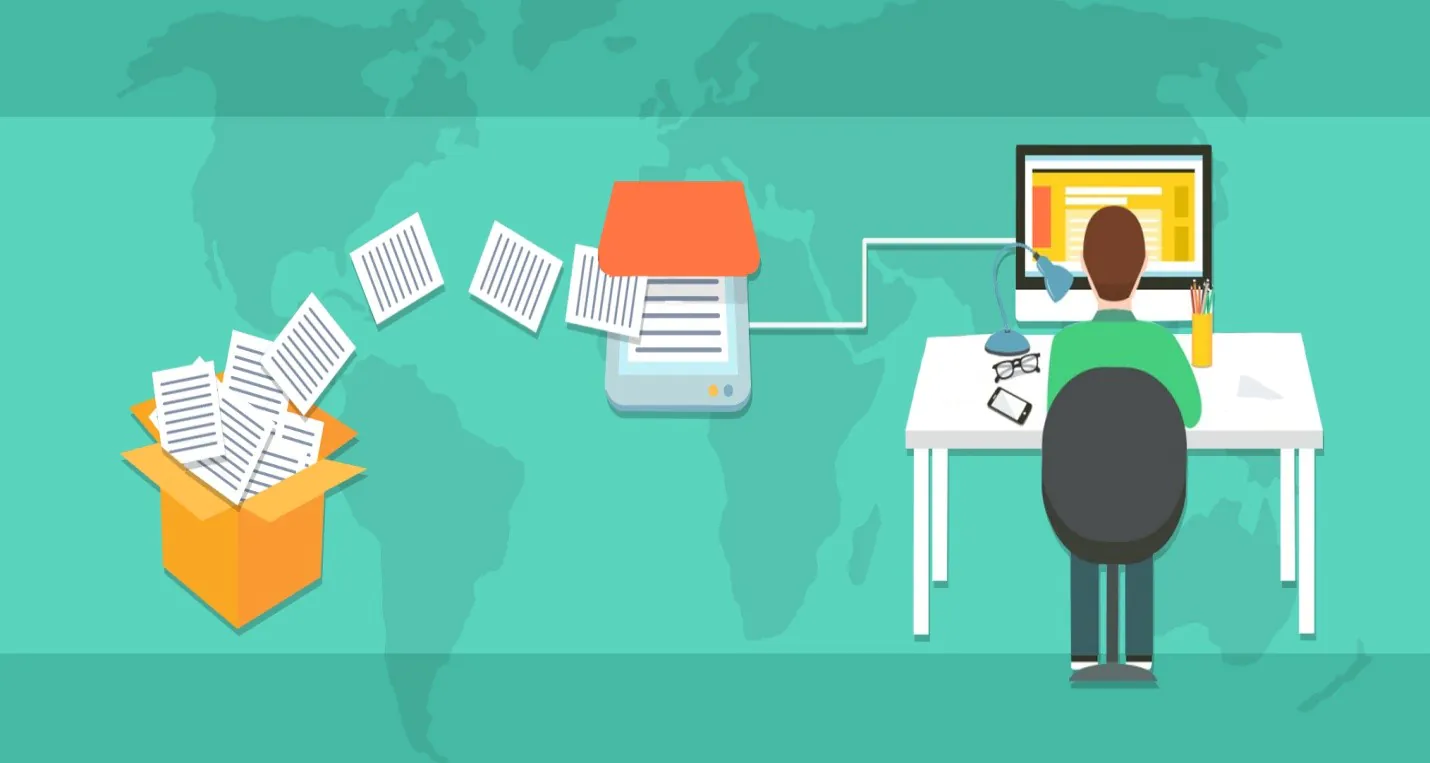 What is Form Processing?
A streamlined Form Processing Service is very important for any organization for easy retrieval and functioning of business operations. Day-to-day tasks involve a great deal of symmetry of forms such as Invoices, Vouchers, Medical Claims, Insurance Papers, Financial and Legal Documents, Purchase Orders, Tax Statements, and many more. Form Processing requires not only efficient task management but all processing of all the paper files for faster documentation purposes.
Form Processing Services are suitable for organizations of any size and business profile, right from Banks and Financial Institutions, Insurance Organizations, Hospitals, Educational Institutes and Libraries, Corporate Offices, Legal Companies, Logistics Companies, and Retailers amongst others.
What is Form Processing?
By listening to the word "Form Processing" you can configure many different assumptions like form collection and form assembling. Basically, Form Processing is a whole service within itself for easier and faster processing of all digital and paper forms. Form Processing in simpler terms is any business gateway to increased productivity and corresponds to marketing genius. Electronically, convertible forms require effort and time which can be utilized for primary business tasks. This is the reason why the demand for a professional form processing service is increasing day by day.
For Example: In any business, there is a detailed section such as the Human Resource department and Administration wing which always deals with form processing and checking from dusk till dawn. An efficient form processing service might as well prove vital for the increased workforce.
Structured Forms
Well, formatted forms with tabular/column designs having boxes to fill in great detail are termed as structured forms. Structured forms need to be overviewed time and again for updating new chunks of information as well as eliminating the outdated versions. A Professional Form Processing Service can act as a ladder for your company's coupled progress. These types of forms are necessarily important for having incorporated a great of brand or company information and graphics. Example: Coupons etc.
Non-Structured Forms
Forms without any stipulated format are commonly referred to as giving no definite structure. This type of form, work out mostly for taking customers' insights and opinions regarding products and services. However, Non-structured Forms have less to worry about for compilation but more to look for accurate data and percentage of opinions. A technical expert can extract all valuable data and convert it in any format you whatsoever like. Example: survey questionnaires or survey forms etc.
Form Conversion Process
Form Conversion Process through secure software is easier. During Layout following conversion, processes take place that is essential to convert all sorts of information present in the form both internal and external to reputable adaptable formats. Form Conversion Process is a well-defined procedure that involves the latest software and technical illustrations.
Saving manual effort is required to convert print forms to adaptive formats. Further patterns are applied and appropriate validation is made sure off during conversion. Documents are usually generated of Records during conversion. JotForm, Wufoo, Laserfiche, Formstack, SharpSpring, and Microsoft Forms are recognized top software to enable smooth form conversion procedures.
Form Conversion Service is increasing with an increase in the need for form filling and further processing in every domain. Automated Form Conversion assists in converting PDF formats into adaptive formats that are otherwise really hard to access. ITS is highly commendable in offering device-friendly and responsive HTML 5-based forms. You can leverage all your already existing PDF Forms and XFA to more appropriate and functional layouts.
Types of Form Processing Services
Form Processing is highly effective for carrying out business projects quite proficiently in ever-changing trends and increasing competition. Looking into the scope and nature of form processing service it is widely categorized into different sub-categories providing detailed inspection of paper and digital documentation procedures for a praiseworthy output. There are many types of form processing services that can benefit your business outlook and in-house processes better than ever. All common form processing services are mentioned below:
Survey/Market Research Forms Processing Service.
Catalog Forms Processing Service.
Insurance Form Processing Service.
Medical Forms Processing Service.
Students Form Processing Service.
HR, Payroll, and Tax Forms Processing Service.
Legal Forms Processing Service.
Order, Discount, and Rebate Forms Processing Service.
All such services are derivatives of Form Processing Service. An all-rounder form processing outsourcing company provides all the above-mentioned services in great depth. Along with this, there is always an option of self form processing customization for individual solutions. With the help of a remarkable outsourcing company, you can convert thousands even millions of forms per day. Each form processing service aims at converting forms at an exponential level with 100 percent accurate data. Furthermore, damaged or lost forms can be restored with the help of the latest tools employed by in-house professionals.
Benefits of Outsourcing Form Processing Services
A list of advantages you get to enjoy by outsourcing your form processing projects are major in each domain. Number one benefit is to get each and every detail sectioned in an amazing layout having supported with columns and sections for clarity and brevity. Next is the conversion of heavy files into simpler formats such as PDF Files into more adaptive formats such as word documents. If you are short on time and have really tight deadlines to meet at regular intervals then it is a much safer option to outsource your form processing projects for timely completion.
A Form Processing Service gets you all-in-one assembling and data proofreading services for ensuring enhanced quality data supervision. Not only this, but an efficient Form Processing Service provides you numerous options through which you can handpick any format and its compatibility for your accessibility. Such as some form conversion processes are cloud-based. Additionally, A Professional Form Processing Service can provide an excellent conversion rate in a minimum timeframe. They enable the user with a set-up environment that is favored to communicate faster and to convert forms into multiple formats as per clients' needs. There are many local methods to convert Forms into different formats but all of them can really be a tedious job on its own.
How ITS Can Help You With Form Processing Service?
Form Processing Services at ITS, are catered with the best conversion experts in town. If you are short on time and have really tight deadlines to meet at regular intervals then look no further than ITS Form Processing Service. Our services are celebrated by our thousands of clients from across the world. Our services include data conversion of Data into HTML, PSP to PDF, GIF to TGA, Paper, and XHTML. Our services are celebrated by our thousands of clients from across the world. ITS Team is fully conscious of your requirements and needs to boost up your business. We facilitate you with your desired outsourcing plans at economical rates with our lead professionals.
Not only this but word formatting, documentation, scanning, and imaging are our credential services. We have all the knowledge to provide you with an extra fast processing service. ITS works 24/7 round the clock services for quick turnout time that helps the client benefit from the time zone advantage. If you are interested in ITS Form Processing Service, you can ask for a free quote!