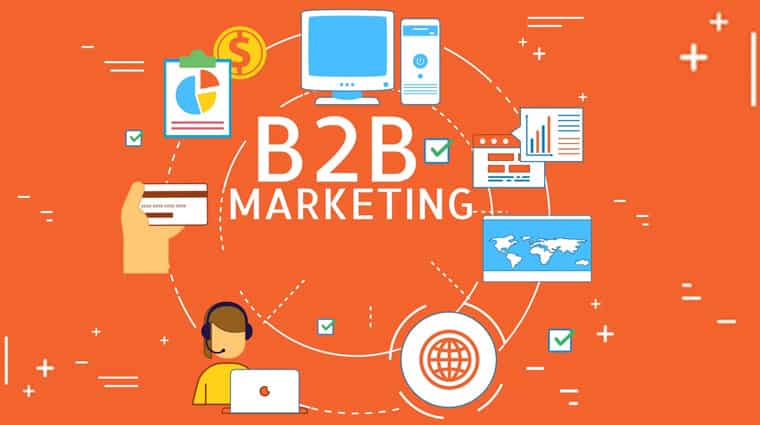 What Is B2B Social Media Marketing?
If you belong to social media marketing, you must have heard about B2B social media marketing. B2B stands for Business-to-Business marketing of business products and services in social media spaces. It is an innovative marketing method to introduce products to potential buyers. A B2B marketing plan shapes how a business targets its customers by considering customers purchasing behaviors of the customers. The more customer-centric the business marketing plan is the more there are chances for product sales.
Useful Tips For B2B Social Media Marketing
Social media is the new cool among people from across the globe where tons of information is shared daily therefore it has become important to experiment with this diversified platform for your very own business advantage. There are several tips that you can follow to create exquisite business marketing plans;
Post Consistently
Another great way to beat the social media algorithm is to share unique content regularly without any delay. This action helps you to appear more frequently on your customer's feed and makes your account more prominent among the contenders of the lot. By adding fresh content you will leave a positive impact on the minds of the audience. As a result, they will want to dig deeper and will strive hard on their end to know more about your brand. Therefore, this is a good way to let people know that you exist and your product matters!
Maintain Brand Image
When there are numerous companies' official accounts on social media platforms why would someone be interested in your product? To give the rest 1000s of accounts a tough match you need to up your content marketing game. This is the point where B2B social media marketing comes to the rescue it gives you a strong base on which you can create a whole new product perspective in the minds of the social media users. You can make a difference in the way you showcase your brand product like your account theme, posting format, or anything else that reminds them of your brand tagline.
Focus on Business Goals
Your B2B social media marketing plan must be able to cover the below-mentioned questions thoroughly:
What are your company's prime objectives?
How can B2B social media marketing enable you to achieve your business objectives?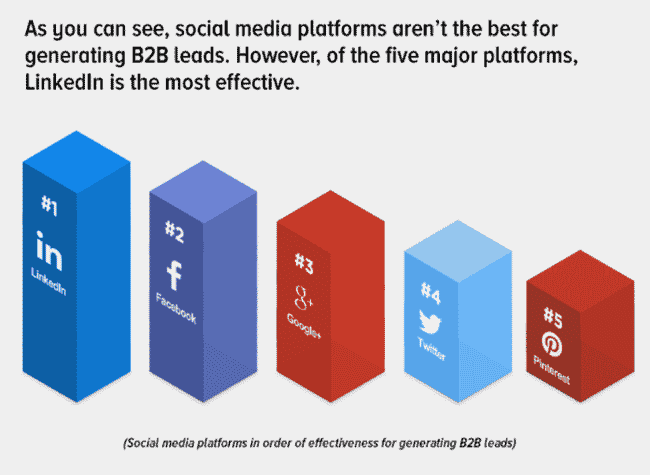 B2B content marketing specialists need to address certain goals:
Create brand awareness
Build credibility and consumer trust
Educate the masses
These are the useful objectives that nurture your product sales and leads. Hence why it is advised to docus on these content marketing tactics the most.
Get To Know Your Audience
It is very important to target your product buying audience. This is an integral aspect of B2B marketing. If you have an ample understanding of your consumer likes and dislike then you can easily interpret information and devise an effective social media marketing plan. Your focus is shifted towards creating eye-catching posts that can intrigue your customers and would compel them to buy your product.
Use The Right Social Media Platform
There are numerous popular social media platforms that you can choose to set up your business profiles and interact with a huge audience. You must look up a platform that suits your business objectives and gives you the upper hand in connecting with potential audiences. For this purpose, you can check social media demographics and make up your mind. Do some research regarding what type of content people like to engage with and on what pages they spend most of their time? Then create social media optimized strategies and upgrade your brand performance.

Find Ways To Keep Your Users Engaged
When you identify the popular social media platforms for your service then all you need to do is increase customer engagements using optimized content. You can easily adapt a few different formats and experiment with different posting methods. Nowadays social media stories are in trend therefore make use of this tool to keep users busy with your product information. You can also conduct quizzes for winners, fun activities, and customer polls to decide which product is the most cherished among the lot and keep a check on its availability in stock at all times.
Track Your Progress
Almost all kinds of B2B marketers keep a record of their content performance scale as it proves helpful in devising plans. You can find a river of information on social media websites ranging from customer reviews and ratings to product impressions, conversations, engagements, and response time. All this can serve as an important guideline in understanding a customer mindset.
5 Popular B2B Social Media Tools You Can Use
To help you make a clear path leading to business success we have listed 5 must-have social media marketing tools that can enhance your brand performance at an incredible rate:
Google Analytics
Google Analytics helps you to look at the bigger picture of your B2B social media marketing plans. The tool is well-known for its real-time visitor check feature which allows you to know where your visitors came from and where they land after abandoning your website. This data assists in creating timely and long-term marketing plans.
UTM Parameters
You can put the code into action according to your business objectives. You can make it happen using UTM parameters, where you can trace links. These snippets work in sync with the analytics program and dig deep information from your traffic sources.
Hootsuite
Hootsuite is another remarkable social media marketing tool that is a combination of a web analytics tool and a social media analytics tool. With its help, you can manage various accounts on one platform. In addition, you can support expert customer service by assigning messages to the right person simply by tracking customer popular queries or FAQs.
Brandwatch
Brandwatch gives you full control of the information related to an online debate going on. You can easily go through product mentions, comments, customer sentiments, more, etc to prepare a top-notch marketing scheme.
Sparkcentral
Last but not least Spartcentral lets you handle social accounts, WhatsApp, live chats, and SMS, all on one platform. Exciting isn't it! Not only this, it provides full support for client information when they reach out to your company. This boosts your customer service to a whole new level and is the reason why customers keep coming for plan up-gradation.
Conclusion –
B2B social media marketing keeps the audience attentive and well-informed about your business product/service. It is a time-consuming process that demands consistency and the right amount of previously mentioned tips and tools. By bringing all the key points to focus you can make your permanent place in the digital market.
If you are interested in ITS Social Media Research Services you can ask for a free quote!