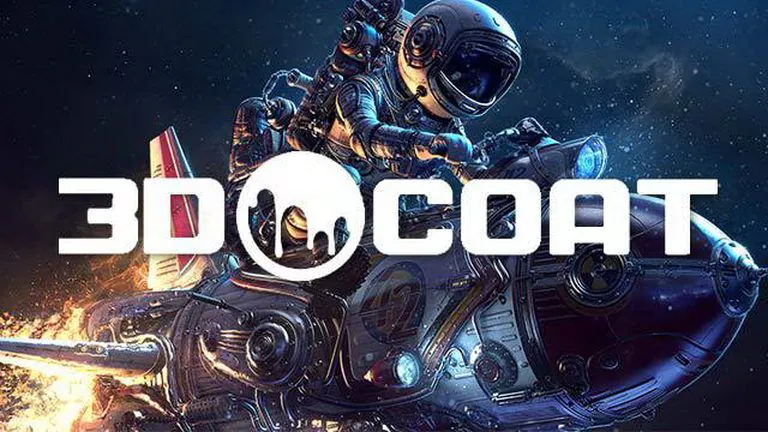 What Is A 3D Coat?
3D Coat is a texturing and sculpting feature which is often linked with Mudbox or ZBrush. The program consists of additional smart features such as UV unwrapping tools. The biggest difference between a 3D coat and all other programs is that it uses voxels instead of polygonal meshes. Voxels are the equivalent of 3D pixels. A virtual grip is created in 3D space where the mesh occupies the grid section to form a basic shape. The word "Voxel" is an amalgamation of two terms volume and pixel. Low-resolution voxels are a popularly used art style in games for example Roblox and Minecraft.
The art style is based on high-resolution grids. On these cubes, smooth curves can be easily created. Just like how polygonal meshes are flat planes but make up smooth curves due to the higher number of polygons used in the process. Since mesh in 3D coat uses voxels you do not require making subdivisions like in the case of polygons. The other appreciable benefit is that you get a solid 3D object form. This makes sculpting and deformation techniques to be easily implemented as compared to a polygonal mesh which is a soft mesh skeleton. This factor increases the creativity as well as the computational power of the artist.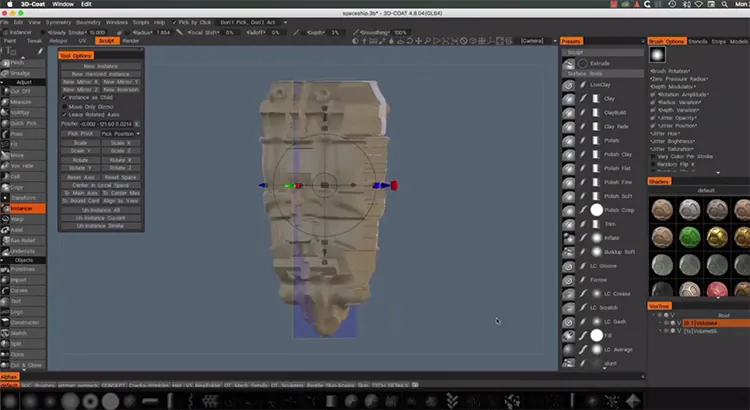 What is a 3D Coat Used For?
3D Coat is generally marketed as a sculpting and texturing program. The plus point you get with using the 3D Coat program is that there are no topology restraints, unlike other programs. The voxel-based workflow comes with various useful brushes to carry out all your basic modeling requirements in an appropriate manner. There is a long list of brushes alone to check out in the program. When you complete your sculpture in 3D Coat you can easily export your project directly for 3D printing using their wizard. Thus, 3D Coat is a good option for beginner 3D printers.
Thanks to voxels, the creation of a solid model are quite similar to CAD software that makes conversion appreciably easier to a format read by 3D printers. This is an incredibly useful program if you wish to print smaller models of sculpts. 3D Coat makes texturing a mesh easy and simple. You can create textures using pre-set brushes and materials up to 16k resolution. It uses a PBR material workflow that makes it suitable to be compared with other 3D programs or online game engines.
Like Substance Painter, using 3D Coat you can you can easily calculate curvature maps from your sculpt mesh and then use it with other smart materials. These materials can do wonders when added to worn-out areas or onto the rusty corners of your model. UV unwrapping is the key feature where the program shines according to popular artists. It can be a hectic task but using the right kind of tools can make the process understandable and quicker. 3D Coat uses a "Global Uniform" algorithm to give you clean and smooth UV maps. You can target different individual parts of the model and edit them separately as intended if things don't go as planned. It is strongly recommended to look at this special portion of the software because it can speed up the overall workflow to help you import models from other programs like Maya or 3ds Max.
3D Coat also offers tools for retopology. There is an automated retopologising tool that uses edge loops to create a smoother poly mesh. If you have made a low poly mesh in a modeling program you can import the low poly model before transferring it to 3D Coat to add textures and continue sculpting. The geometry of the imported low poly model can be used as a retopology base of the voxel mesh. You can learn shortcuts using links to quickly move your models between different programs. You can find App links on the 3D Coat site and can download them separately.
The downside of a 3D Coat?
3D Coat is a really good program but still, it has a few downsides to consider before starting with your art project. The first thing worth mentioning is that the tools it offers are limited. You can use a dedicated polygonal modeling program for this task preferably Blender or 3ds Max. The shaders are also bones (bare). This is the point where software like Substance Painter can prove an ideal option. Especially for creating more complicated materials that require dynamic solutions.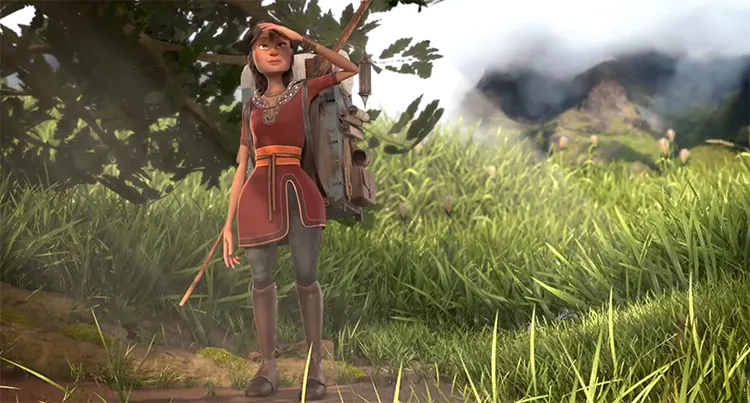 It also doesn't have an option for baking lighting into your textures, which is not a necessary option expected from a PBR workflow. If you are looking for a baking lighting option you must consider Marmoset Toolbag or other real-time engines like Unreal Engine or Unity. The last thing to mention is that the program is not as widely recognized as ZBrush. This means that if you are looking to create a career in 3D Coat then you limit your job prospects. Also, 3d Coat community support is smaller as compared to other popular platforms.
However, they have a lot of tutorials that you can see to get started with your journey right away. But the program offers its services at a lower retail price. If you opt for a personal package then the price is only $99, then the price increases up to $379 for accessing professional-level tools. The program license only charges only one time, unlike other subscription charges. Also, you can upgrade from an amateur level to a professional level for only $280. Therefore, it is a great option for newer 3D artists looking for an economical and powerful sculpting tool.
Who Uses 3D Coat?
3D Coat is not much of a big industry like other popular 3D programs. But with so much competition the program has remained successful in creating a place in prominent companies. Jagex, a UK-based company is best known for MMORPG Runescape uses 3D Coat in its artistic workflow. Another US company Zenimax Media, a developer of the company Bethesda makes Elder Scrolls and Fallout games. Few large game developers rely on 3D Coat for their workflow. 3D Coat is a useful toolbar and a treat for aspiring 3D artists to create marvelous 3D models.
How ITS Can Help You With 3D Modeling Service?
Information Transformation Service (ITS) provides exceptional 3D modeling services to cover your modeling concerns from all aspects. Our professionals keep themselves updated with the ongoing industry trends to provide state-of-the-art 3D models with 100% error-free results. Our highly responsive and interactive team specializes in 3D Product and Asset Modeling Services and will note down every essential detail provided by you and in return turn your dream into a real-life object or character model. If you are interested in ITS 3D Modeling Services, you can ask for a free quote and become a part of our never-ending happy client family.