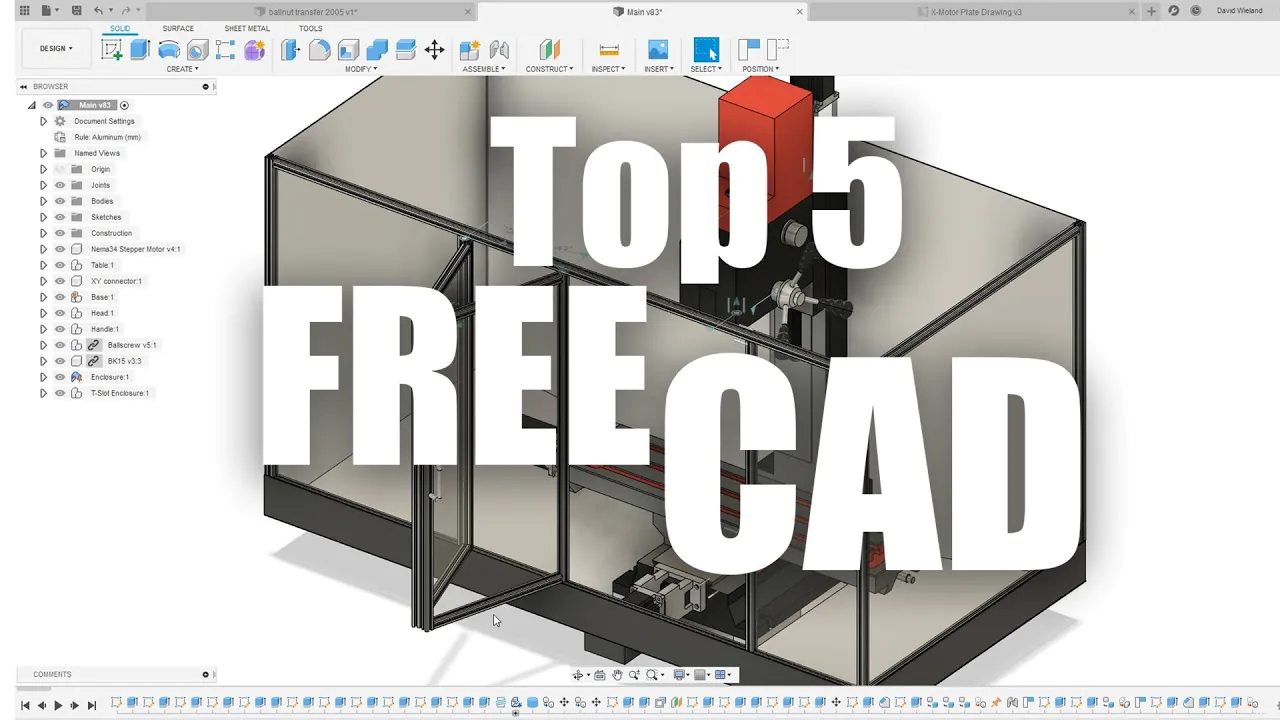 Best CAD Software For 3D Printing
CAD-CAM software programs are well recognized and widely utilized for creating next-level prototypes and designs. Using CAD software tools industries manufacture instruments from aerospace to dentistry. Let us dive into the incredible world of CAD/CAM and learn how it works. The top 5 free CAD/CAM software tools include –
What is CAD-CAM Software?
Computer-Aided Design software (CAD) allows designers to create efficient computer models based on certain geometric parameters. A 3D presentation of an object model appears during the design process on your computer screen. The model can be subjected to alteration and manipulation by extending any part of the model. This helps the designers to view the model representation from different perspectives and test them in real-life situations. Computer-aided manufacturing program (CAM) takes over after a Computer-aided design program (CAD) leaves the stage. Using CAM artists can use appropriate geometric design data to create accurate models. CAM software program is associated with Computer Numerical Control Systems (CNC) n the pace of older NC systems. This makes things simpler for designers to encode the model's geometrical data into the program mechanically.
Benefits of Using Both Paid & Free CAD/CAM Software
Today CAM & CAD are both important computer-based methods that are used to streamline manufacturing processes and designs using geometrically encoded data. The programs have helped in lowering the overall cost and time required for the manufacturing processes greatly. The scope of automated production has widened all thanks to the efficient computer-aided alternative that CAM/CAD has introduced. Given the increased functionalities of the two technologies, the overall expense budget for modeling is reduced significantly. It also saves you from the pain of repeating steps for accurate results. The programs are user-friendly to make your designing process smart and easy. The programs hand over more design control to the designer than the older manufacturing methods.
Here is a list of the best free CAD/CAM software programs that might interest you!
Solid Edge CAM Pro
Solid Edge CAM Pro is an amazing additive manufacturing program. It is one of the leading CAD software that supports CNC, Milling, Turning, PMI function, NC simulation, and machining (feature-based). Solid Edge CAM Pro comes with unique tools that help you to achieve perfectionism. The modular configuration of programming helps you to access brilliant machine tools to maximize productivity rate.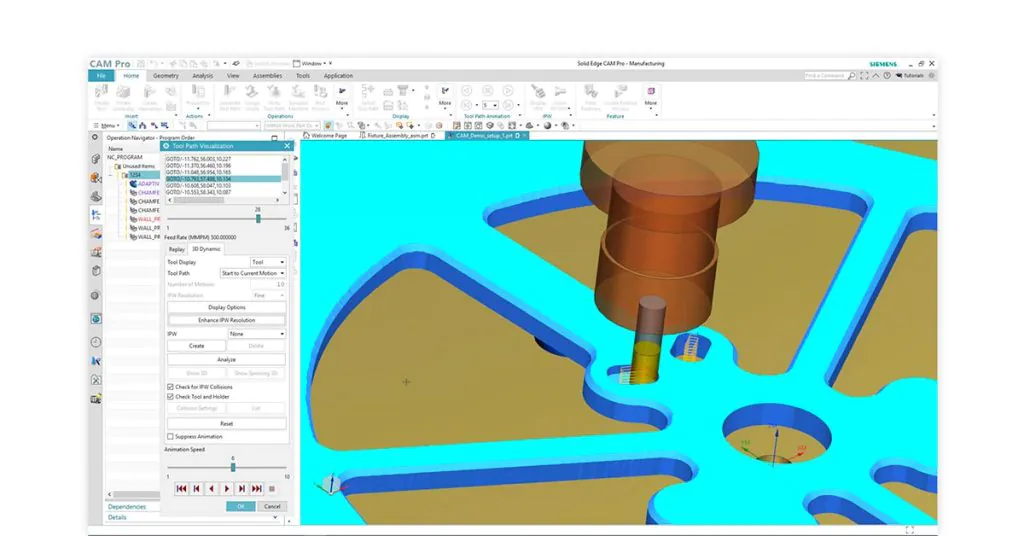 The free CAD program offers a range of incredible modern plus traditional manufacturing features like CNC machining, welding, molding, nesting, bending and assembling, etc.
Solid Edge CAM Pro Features
The program supports an easy-to-use user interface to increase user accessibility.
It helps integrate third-party tools.
Product Manufacturing Information (PMI) helps NC programmers to design effective manufacturing plans as per requirements. For this purpose, you also get to access the post-processor library and prepare your pre-production design process.
Solid Edge CAM Pro Price
Solid Edge CAM Pro provides a free demo to users, also small startups that are working for 3 years qualify for the free CAD software version.
Fusion 360 CAM
The software program is best suitable for 2.5, 4, and 5-axis milling, mill-turning, simulation, adaptive clearing, profiling, and probing. The popularly used program is hailed as the best CAM-CAD software for newbies. Fusion 360 is transforming into a more advanced version to sort out increased industrial market needs.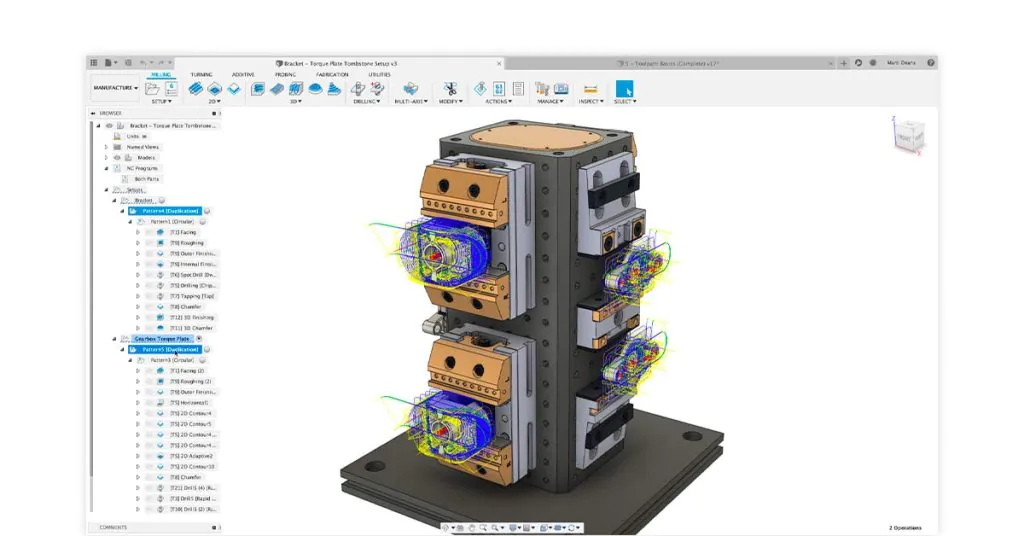 This is a free CAM program that helps to engineer students to easily design and create 3D models. Fusion 360 can cater to end-to-end operations of design processes and make industrial operations smoother to handle. Fusion 360 CAM-CAD enables designers to virtually test the durability of the improved designs in real-life environments.
Fusion 360 CAM Software Features
The program offers real-time collaboration tools for efficient teamwork.
The software's AI technology offers a huge range of surface modeling and parametric modeling tools.
You can even view your design outcomes and the Admin gets to enjoy better control over data management.
It enables designers to speed up the designing process to a larger extent.
Fusion 360 CAM Price
Fusion 360 CAD software offers a free version for non-commercial use. However, the program has limited CAM features.
SolidWorks CAM
The best software program promotes 2.5 to 5-axis milling and mill turning. SolidWorks CAM is a parametric feature-based software program that favors engineering students. The user-friendly interface supports all levels of designers and modelers. The program uses the NURBS system to allow designers to develop intricately detailed curvatures.
SolidWorks CAD-CAM Software Features
The program supports an easy-to-use interface for efficient design.
SolidWorks uses 3D animation to add more features to improve your design communication.
The real-time simulations help you to detect your design flaws and to fix them in time.
You can get access to proficient data management tools to streamline your user responsibilities.
SolidWorks program speeds up your overall modeling process with automated applications.
Solidworks CAM Price
Solidworks 3D CAD software provides a free version with limited functionalities however you can upgrade to the premium version for attaining more complex functionalities from the program's official website.
AutoCAD CAM
AutoCAD CAM program is a safe option for executing 2D drafting and 3D parametric modeling. The program creates technically accurate model symmetry. AutoCAD CAM program is one of the best programs for architecture projects. Alongside 2D drafting the program also promotes 3D parametric capabilities. Moreover, you can easily convert the AutoCAD files to STL files for 3D printing.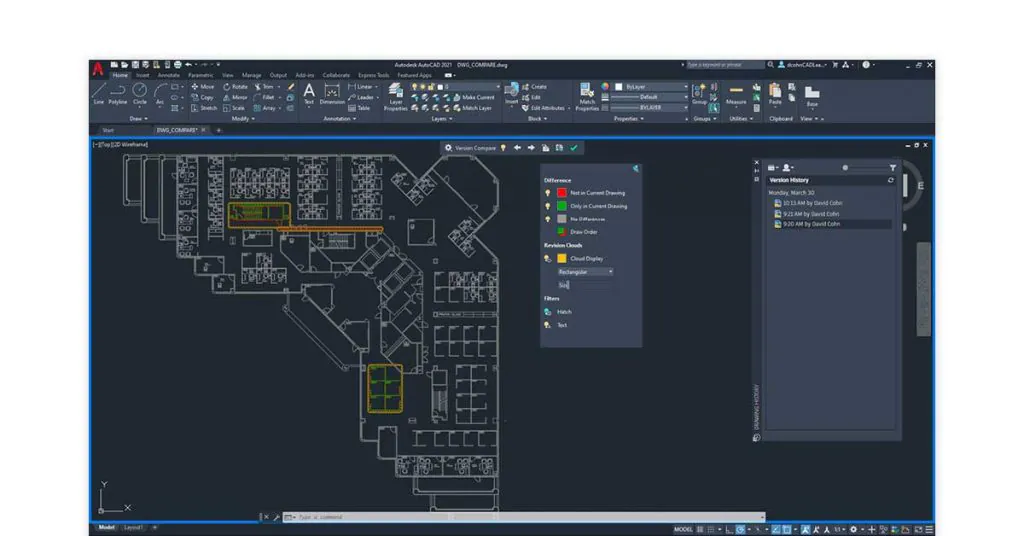 It helps bring industry-specific tools to the limelight to improve industrial workflows across various platforms like desktop, web, and mobile. The program offers a 30-day free trial that you can use to develop a good understanding of the program.
AutoCAD Features
This program offers a simple user interface to make programming easier for non-programmers.
The mapping tools ensure seamless design outcomes.
The state-of-the-art functionalities of AutoCAD help to include minute details in the modeling process.
Using this program you can leverage your existing data to brainstorm and create improved designs.
AutoCAD CAM Pricing
AutoCAD offers 30-day free trial however you can avail the premium version by heading to the program's official website.
SculptGL
SculptGL is commonly used for pulling off multi-resolution sculpting, dynamic topology, 3D modeling, and voxel remeshing. This CAD-CAM program allows you to work on various textures and painting styles.
SculptGL Features
If you are a beginner then you will love SculptGL as it supports an intuitive user interface promising for beginners.
The standard sculpting program offers various tools and brushes to focus on your geometric drawing process.
Mention, web-based deployment helps to store information in the cloud.
SculptGL Pricing
 SculptGL is available for free download and is supported by Windows 7, 8, and 10 versions.
How ITS Can Help You With 3D Modeling Service?
Information Transformation Service (ITS) offers a wide variety of services related to efficient 3D Modeling and Designing services. If you are interested in ITS 3D Modeling Services, you can ask for a free quote!