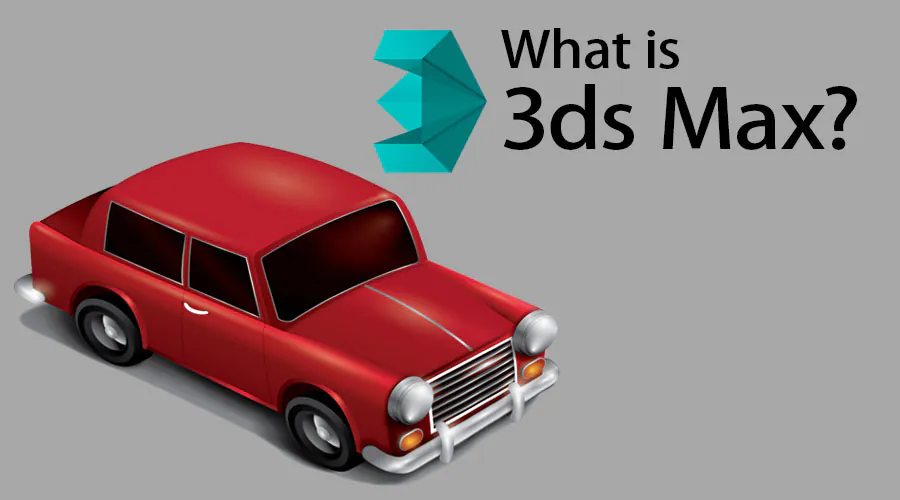 What Is 3ds Max And What It Is Used For?
3ds Max is a specialized computer program that is best used to create enticing digital images, animations, and 3D models. It is a popular program in the graphic and modeling industry. The tool supports the latest applications and features that enable 3D artists to create exciting 3D models. 3ds Max is indeed a favorite among developers, architects, animation studios owning to its range of benefits. The tool is developed by Autodesk Company and has also developed other scared modeling programs like AutoCAD and Maya.
3ds Max is commonly used for animation and character modeling projects but is also capable to carry out a photorealistic rendering of commercial building images and other products. 3ds Max is simple to use and provides efficient results in unmatched speed, these are one of the key reasons why the tool is enjoyed this much among beginners as well as professionals. The software is designed to handle different phases of the animation pipeline like pre-visualization and post visualization processes including layout, cameras, texturing, modeling, rigging, VFX lighting, animation, and rendering.
Being one of the highly endorsed and celebrated software tools, 3ds Max offers accessible 3D packages which make a significant contribution to the production pipeline of professional studios for moves and games.
What Does 3ds Max Do?
3ds Max is used in the industry for creating 3D character models, game animations, and game assets for video games. With a powerful workflow all thanks to 3ds Max, artists can save more time and resources to invest in post-processing. 3ds Max is used to generate excellent graphics for TV commercials and film special effects alongside live-action work. For reference, the movies "Avatar" and "2012" were made using 3ds Max.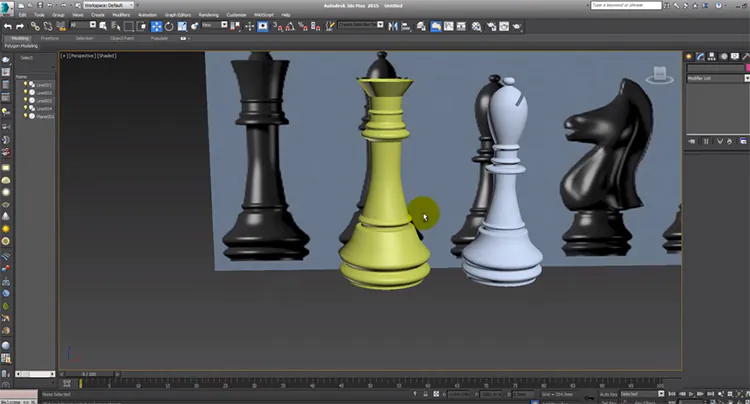 3ds Max fits into all the essential steps in the animation pipeline. Furthermore, the advanced program makes it easier for professionals to carry out modeling, rigging, rendering, and lighting smoothly. More often leading industries utilize 3ds Max to generate graphics that are both organic and mechanical. Almost all industries such as manufacturing, engineering, medical, and education make commercial use of 3ds Max for better visualization of products. Photorealistic images for architectural and real-estate industries can be effortlessly generated using 3ds Max in the designing phase of buildings. In this way, you can visualize living space accurately and offer your customers packages based on real models.
3ds Max used different modeling techniques such as polygon modeling in game design. Using polygon modeling professional artists have strict control over individual polygons providing them an opportunity to add greater precision and intricate details in their modeling work. When a model is completed, 3ds Max is used in the post-production stage to create vivid textures and materials that can bring life to your dull-looking models. The addition of more surface details with color, textures, and gradient gives you an edge over your competition in the digital industry.
Many rendering options are made available by the software program which you can use to create photorealistic images and accurately mimic Mother Nature. 3ds Max is also efficient in toon shading and other critical styling techniques that are popularly employed in video games. Fluid simulations like water and smoke can be created using 3ds Max for the entertainment industry. Similarly, Rigidbody physics in 3ds Max helps to render simulations of harder object bodies like wood and rock.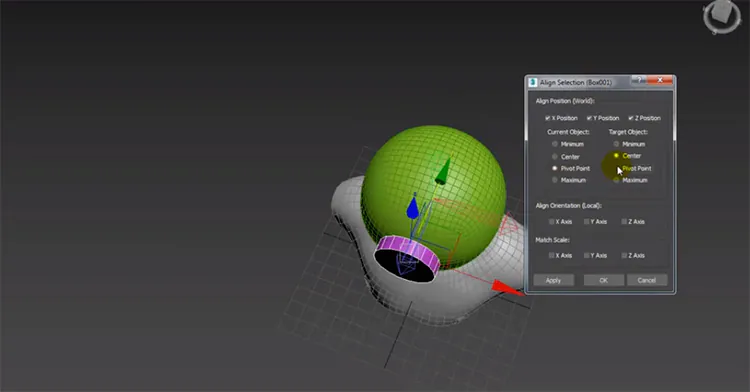 These modeling programs are excellent choices to create rag-doll physics and shatter effects that other ordinary software are unable to handle. Combined with a complex particle effects system these programs can create exciting photorealistic animations and images right from the start. For creating realistic character models you can gain super support from 3ds Max and develop fantastic simulations of skin, hair, fur, and clothes.
Also, there are many plugins made available that reduce the estimated development time for the creation of such types of models. 3ds Max can be personalized to fit into any 3D work once you have a customizable plugin user interface and flexible plugin architecture with its scripting language.
Who Uses The Software?
3ds Max caters the gamer developers and architectural designers in the best of manners by providing those incredible tools for animation, modeling, and rigging. 3ds Max has everything that you would require for professional modeling and animation work processing. Therefore, the tool is often utilized by professional artists on indie films, big-budget films, and product commercials as well that include 3D motion.
Using kinematics, skeletons, and bone constraints, 3D artists can work on animated characters by following a simple process that anyone can pull off by constant practice. Animation in 3ds Max is centered around keyframing the bone properties of a character model, thus making it easy to render organic and complex motion.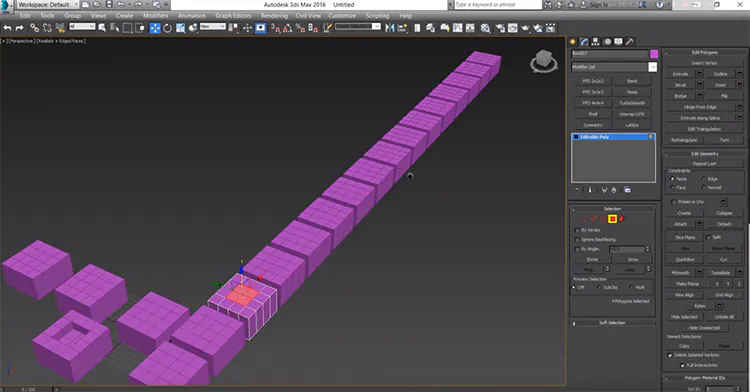 3ds Max comes with two subsystems namely CAT and Character studio to create any kind of character animation model. Each sub-system can be customized according to modeling concerns with a variety of applications in your control. Both subsystems are compatible with motion capture file formats for your added convenience. When used together these sub-systems provide creative results for detailed scenes.
3ds Max is many times compared with Maya in the creative modeling industry. Maya is certainly a powerful tool in certain areas while 3ds Max is coming with an easy-to-use user interface proving to be more reliable. This previously explained point is true in terms of the modeling department. 3ds Max is considered a safer choice due to its capable toolset which anyone can learn with some practice consulting 3d graphic packages for beginners.
Renowned gaming studios and colleges of arts rely on 3ds Max for teaching animation to the younger generation of artists. If you are searching for exciting and complex 3d special effects for your video games then 3ds Max is the right kind of tool to get started with right from this moment onwards. The tool is studio ready and is apt to carry out professional-level animations and modeling tricks. In addition, the tool is safe to use and can be understood by anyone with little to no knowledge of 3D work.
How ITS Can Help You With 3D Modeling Services?
Information Transformation Service (ITS) offers a wide range of 3D services that properly fit your project requirements. Our experts provide standard solutions to thoroughly cover your animation and asset modeling projects in the shortest turnaround time. We pay extra attention to detail to turn your dreams into virtual reality. Partner with our crew members to benefit from our best-suited economical packages. We provide state-of-the-art services with proven security solutions to get rid of your concerns right from the start of the project. If you are interested in ITS 3D Modeling Services, you can ask for a free quote and our responsive customer representative team member will get back to you within 24 business hours!