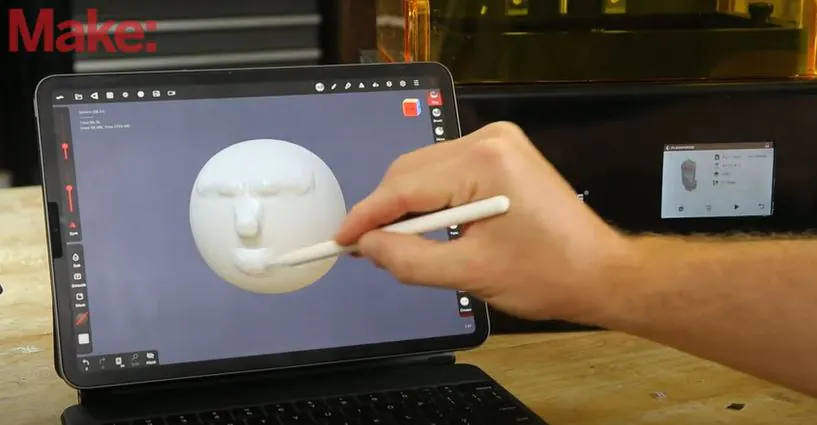 What Is 3D Digital Sculpting?
3D Digital Sculpting also referred to as simply digital sculpting is a process to create 3D object sculpts on a computer using some helping material in the form of digitized clay. you might be aware of pottery in which different products are made from clay similarly here instead of using organic clay we make use of digital clay to perfectly model objects using a digital pen and sliding it over the computer. Special software that has a variety of different tools to be used to smooth, pull, push and pinch the surface makes 3D sculpting enjoyable. All such tools help to mimic real-life forms by adding textures and color details. Various programs facilitate artists to sculpt and model objects from a base model or the very first step. It depends upon your project requirement, time, and needs to decide which turn to take during the digital sculpting process. Artists and modelers use different calculations and algorithms to estimate how the length of the polygon meshes replaces real clay. An artist will begin to create broader level manipulations and then move to the more detailing part by increasing the polygon number. A digital sculptor might take from 30 minutes to long hours, days or weeks perhaps, it all depends upon the nature of the art project and the skill of the artist.
How Does Digital Sculpting Work?
Similar to sculpting in real form, digital sculpting is a multilayered process. Amateur artists can start with basic modeling skills to brush their concepts. If you are a beginner you can begin with a simple sphere shape. Tool selection is really important therefore, you must use a tool that helps you manipulate the geometry of the sculpture easily. Special tools for 3D sculpting make molding, pushing, pulling, and twisting of the shape geometry in any direction you want. Using a proper tool for the required action you can even add extra geometry to the shape. The first layer will define your base structure and features such as a nose, mouth, or curve of a tricep, and so on. This step is termed "Blocking".
Once the artist is all smiles with the basic shape, it is time to add silhouette to form subsections of the geometry and add well-suited details. Digital sculpting requires a lot of computer resources and heavy processing power because eventually with each subdivision the project will move slower as processing needs compound. Therefore, it is essential to use a blocking process to work layer by layer. After the subdivision process, the sculpt will move into the detailing part in which all smallest imperfections can be included like pimples or scars to make the 3D sculpt to look more realistic.
Applications of Digital Sculpting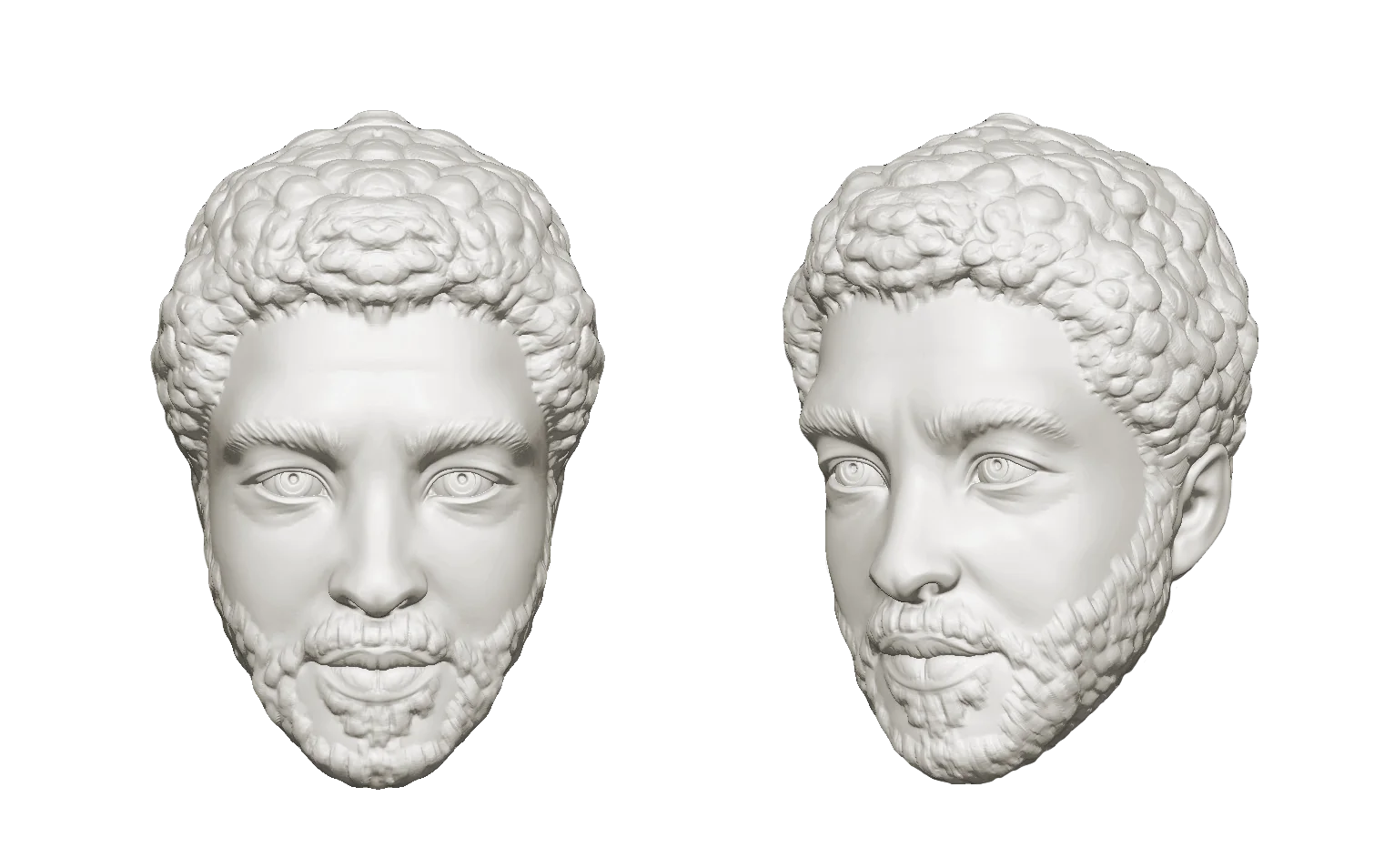 Digital sculpts are greatly used in TV shows and films that rely mostly on 3D animation and visual effects. A digital sculptor facilitates the entire digital sculpting process along the way to not compromise on creativity. In the conceptualization phase, the artist works the concept sketches into 3D sculpts. This helps the director of the project to perceive a good sense of the character and make relative changes if required before locking down a look.
Once the concept is perfectly ready then a digital sculptor will start to work on the general model to detail. This step is vital to create extraordinary-looking 3D sculptors of characters and environments. The final texture will be applied to the final model and rendered for a realistic outlook. This is one benefit of 3D digital sculpting to make digital characters look unbelievably real. Sculpting is regarded as high-end game designing. Many game objects need to come to the lowest polygon count to reduce the game size through compression for this very reason you can use a texture map from a digital sculpt and efficiently work to lower the polygon count while filling in more details.
3D Modeling Vs 3D Sculpting: What's the Difference?
3D modeling is the mother of all 3D applications. You can create different objects using polygon mesh (triangles or quadrangles). Without 3D modeling techniques and mathematical algorithms, it is very difficult to shape objects organically. Instead of using these programs, you can effectively move shapes, vector points, and lines to create enticing 3D models. Modeling must be geometrical accurate to yield perfect angled objects just like a chair. This is because polygon meshes are under your strict control to maintain their integrity.
On the other side, 3D sculpting is a more organic process. By using brush-like tools you can effectively manipulate the polygonal mesh and sculpt an object successfully. Sculpting allows an artist to add various levels of texture to the surface of the subject. To carry out complex sculpting processes a sculptor needs a retopologization before employing any program for the project. In recent times, retopologization has become more automated to assist beginners in carrying out 3D digital sculpting easily. Long story short, 3D modeling and 3D sculpting go hand in hand. The difference lies in the art project. for example, if the creation is to be used as an animation it shall be modeled at first afterward, the model will be sent to an expert sculptor to add pre-visualized details and then animate it using the low-res model. At the final stage, sculpt will be layered over the animation and rendered to achieve a flawless look with the least computing power.
Popular 3D Sculpting Programs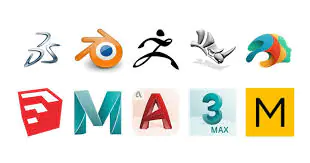 The most widely used 3D sculpting software is ZBrush. This is because of its remarkable toolset and integration with other 3D software. Another favorite is Mudbox which is more popular with beginner sculptors. Its learning curve is easier than Zbrush but the latter's toolset is more promising. Mudbox can be used for Autodesk software such as 3dsMax and Maya. A free sculpting program developed by ZBrush Company known as Sculptris is an effective option to learn and execute effortless 3D digital sculpting.
3D digital sculpting is a perfect medium for 3D artists to bring out a high level of creativity within their work. Quite similar to the concept of traditional sculpting, different brush-like tools can be used to manipulate base model geometry just like an organic clay model. A good sculpting program assists in dealing with complex concepts and ensures the addition of even the slightest details which is otherwise impossible relying on 3D modeling let alone.
How ITS Can Help You With 3D Modeling Service?
Information Transformation Service (ITS) offers a bundle of 3D modeling services that cover up almost every business field that there is. With over 30 years of excellence in the respective field, we offer nothing less than the best 3D modeling results to our prestigious clients. Our reliable solutions are both economical and secure. Our leading professionals do ample research to propose perfectly suitable modeling solutions for your projects. If you are interested in ITS 3D Modeling Services, you can ask for a free quote!