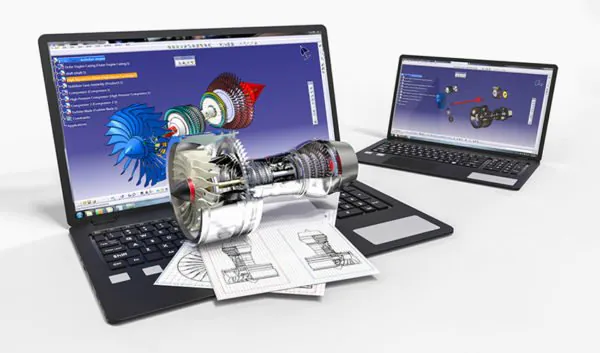 Popular 3D Modeling Software for Windows
When you look up 3D modeling software on the Internet you will find yourself stuck in making up your mind selecting the right software for the project. There are tons of 3D modeling software tools available on the Internet, with limited knowledge it becomes challenging to opt for the right software tool. This blog brings together important details about popularly used modeling software for Windows. The tools are selected based on their functions, versatility, and ability to handle 3D design production. Anyone can find at least one software to fulfill the different aspects of their 3D modeling projects by reading the blog till the end!
Vectary

This efficient 3D modeling software comes with an easy-to-use user interface. The software is very intuitive and provides access to various tools like mesh tools. It also consists of an inbuilt library that supports drag and drop elements. It is compatible with your local browser to carry out modeling techniques anywhere in the world. By using Vectary you can create sophisticated and realistic-looking 3D renders.
SketchUp

SketchUp is another famous 3D modeling software that is free for use. The renowned features that make this software special are that it supports a user-friendly interface and is quite simple for beginners as well. To learn how 3D modeling works this software is all you need to get things started!
SketchUp is a popular choice of manufacturers to create architectural models as the software is ideal to carry out sharp designs. All thanks to the plugin system you can create exciting 3D models of your choice. You can even export designs in STL or OBJ by installing an extension, hence you can make your object printable on this incredible platform.
MeshMixer
Meshmixer, a 3D modeling software specially designed for 3D printing objects. The software is utilized when you already have a 3D model available with you. Using MeshMixer you can effectively repair the model and apply new modifications as per project requirements. However, you can also start design creation from scratch as the modeling software providers you with unique applications and tools you can utilize to render enticing designs.
Rhinoceros 3D

Rhinoceros 3D is an uncommon modeling tool whose geometry is based upon the utilization of NURBS. By using this software you can create mathematically sound curves and surfaces. The tool only uses mesh and polygon to carry out modeling processes as compared to other software tools. Rhinoceros 3D has popularly been applied to design and architecture projects. Furthermore, you can readily create a model prototype using Rhinoceros 3D.
3Ds Max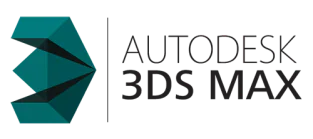 You might have probably heard about this one f you are a professional 3D modeler. 3Ds Max is a classic from Autodesk. The software tool provides a vast range of important modeling tools from animation design to 3D modeling. It is used by professional video game developers, visual effects artists, and architectural studios. Furthermore, there are many high-performance options, light, liquid, and cloth simulations you can use to create amazing modeling projects. It has its scripting language i.e. MaxScript and other dedicated plug-ins. This software provides prescribed tools to create photo-like visualizations and realistic animations. 3Ds Max enables model production for3D printing.
Cinema 4D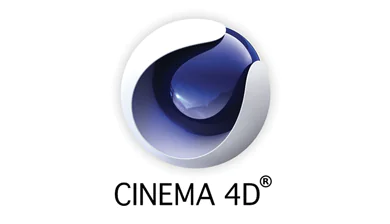 Cinema 4D is a well-known 3D modeling software from OpenGL. It comes with an easy-to-use user interface. It makes the design and learning process smooth with quality previews. You don't have to render images each time you can simply make certain changes to save additional resources and time. The 3D software is very popular among video game artists and visual effect editors. For instance, it allows one to mirror characters and integrate exceptional animations with live footage.
Mudbox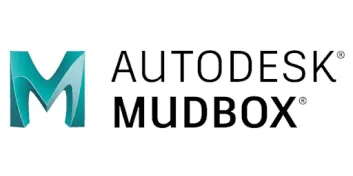 Mudbox, another product from Autodesk is specially created to cater to 3D sculpting. It works with a basic model like a human. You can perform editing techniques with shading and brushing tools. The 3D modeling software tool supports an easy learning curve. It is best recommended for beginner-level users and can also be used by advanced-level users at the same time. The 3D software tool comes with a variety of editing hacks to achieve a high level of detail. However, these tools are specially aimed to cater to artistic uses, not engineering or mechanical.
OpenSCAD

The CAD software is one of its kind, to code you modeling objects in less time. If you are at home with programming languages then it is no problem for you to get used to OpenSCAD, however, if you are a newbie to programming then it is not a piece of cake for you!
This CAD program works with all geometric shapes and codes them to further alter them or perform rendering. It can efficiently create 3D solid models and work with CSG (construction solid geometry) that further proves vital to 3D print projects.
Modo

Modo is designed with a special focus on visual effects and design industries. The software tool is a popular choice among professionals. It comes with advanced workflow and the latest tools. The 3D modeling software works with subdivision surface modeling, particle engine, polygons, and particle engine. It is quite simple to learn and you should consider the modeling tool to create remarkable visual effects for your business projects.
Sculptris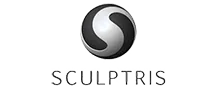 Last but not least Sculptis is a renowned 3D modeling tool to create 3D characters and realistic animations. The biggest advantage of Sculptis is that it is for free and provides the latest 3D modeling tools. This 3D modeling tool is pretty easy to learn and simple to execute. It is worth digging deeper as it possesses many specialized features and options that can make your modeling journey more secure. Instead of taking long hours to build a complex mesh you can add desired details to preexisting models for your convenience and save time. The models can be easily modified by using different style brushes and strokes.
These are 3D modeling software for Windows, using these software tools you can create considerably accurate and realistic 3D printable designs. Several others are missing out on the list that you can also check out and create a 3D model of your dreams!
How ITS can help you with 3D Modeling services?
Information Transformation Service (ITS) has been providing 3D Modeling Services for over a time now. Information Transformation Services knows all about the modern-day industry and its trends in the Online Marketing Business. ITS is light on the budget and heavy in terms of quality and stature. Our highly responsive and interactive team specializes in 3D Product and Asset Modeling Services and will note down every essential detail provided by you and in return turn your dream into a real-life realistic or virtual reality. Information Transformation Service (ITS) also caters to a wide variety of services relating to efficient 3D Modeling and Designing services. If you are interested in ITS 3D Modeling Services, you can ask for a free quote!