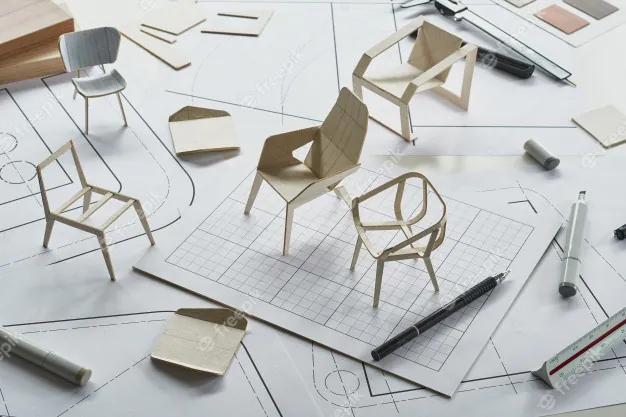 Learn To Speed Up Your 3D Furniture Design Process
3D furniture modeling is a must-have tool when it comes to product realization, prototyping, and producing marketing models to achieve an increased rate of e-commerce sales. This latest method is faster and efficient way than traditional furniture photography techniques. It keeps you one step ahead of your competitors by making you achieve that flawless virtual furniture prototype. To create a virtually accurate and enticing representation of a furniture product, you require specialized 3D furniture modeling software. It will result in the precise development of furniture-like 3D product visualizations. Therefore, it is a viable tool for increasing your business product sales.
How To Speed up Your Project Workflow?
Usually, the time needed to create a virtual sound and perfect 3D furniture model is pretty long extensive hours but with advanced specialized software tools, the process itself has become faster than older photography methods. However, if you do not follow these prescribed techniques that we are going to unfold in this blog then the process of completion might as well stretch. To make sure that your furniture modeling project is completed within the set deadline, you must consider taking certain steps that will positively influence your modeling project at the industrial or individual scale.
Develop a Proper Design Concept
To confirm that all your 3D furniture rendering grabs the desired attention and response from target customers you should have a clear perspective about the type of furniture you are interested in pre and post furniture modeling process. Make sure you utilize the best 3D furniture modeling software for the purpose. You should conduct thorough research and analysis on various marketing segments. This would help you to optimize your product model according to your targeted audience and respective competitors. You can also refer to an online library for enhanced CAD models and guidelines from various furniture projects showcasing product images.
Clearly Understand the Technical Details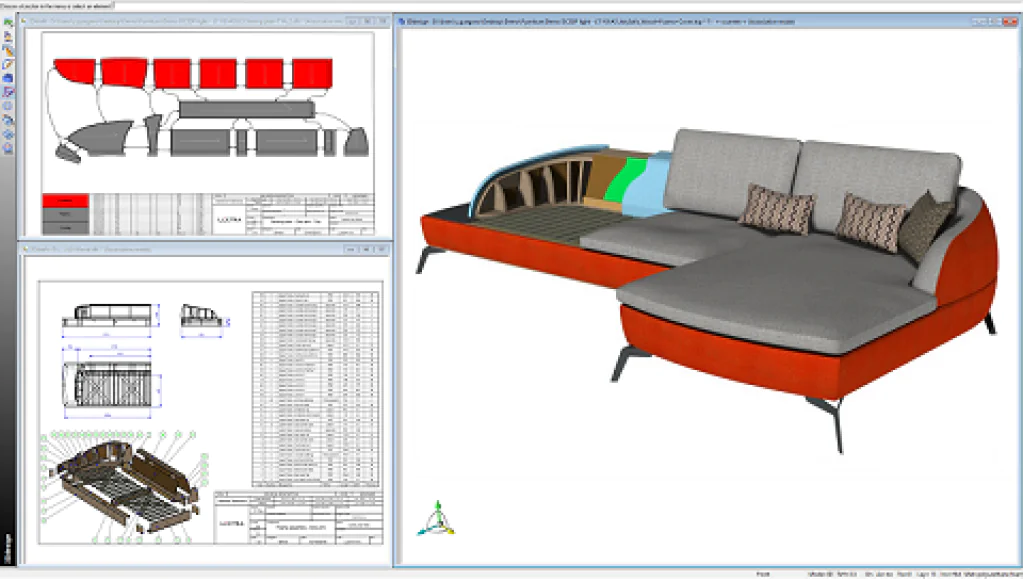 When you don't have a clear understanding of the technical details of your product, this factor contributes to a time extension for completing your 3D furniture modeling project. It is mandatory to get a whole vision of technical details linked to your product like product material, product dimension, product layout, etc. This helps you to implement geometrically accurate parameters in the furniture product development software. It is relatively easier to build CAD models without adding complexities. By following this tip, you can save yourself from making major corrections at the later stages of furniture virtual prototyping.
Start with Creating the 3D Furniture Prototype
After CAD scale models are good to go, the next basic step is to begin the development stage. In this stage 3D prototype of your furniture product is created. These models serve as experimental models that can be effectively utilized to trace errors and imperfections even before the product reaches the client for approval. However, with CAD modeling software, you can readily validate the process and make it even smooth and 2x fast. Later on, the experimental model can be used for 3D printing or visual prototyping. Visual prototyping is carried out via VR technology reducing overall manufacturing cost. On the contrary, a 3D rapid prototyping process will result in the production of a large quantity within the minimum time possible.
Use References for Decoration and Lighting
Another equally useful method is to use references for lighting and decoration objects. The method is a popular choice of CGI specialists. A good reason for this is that conceptualization and creation of product details require time. And there is no assurance whether the results will turn out as exciting. If the results are otherwise, this will negatively impact the progress of your project. It will lead to extending deadlines and unsatisfied customers. However if the results are relevant modular furniture such as ready-made models for scene, lighting, and décor, then you can drive benefits in the form of minimizing turnaround time. Besides, it proves less costly, saves time, saves space, offers a modern fashionable touch, can be easily installed and also dismantled within a short period.
Avoid Using Too Many POVs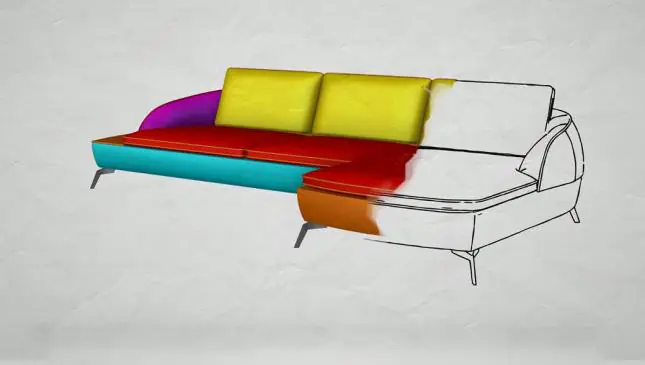 Usually, it happens so that businesses tend to take several pictures of their product from every possible angle and side. This is a good practice as it encourages prospective buyers to get to know your product model better. It allows them to perfectly visualize your 3D furniture product. This is what you should aim to achieve in the long run i.e. customers satisfaction, without it you can't make an impact in the digital marketing industry. However, in doing so avoid using too many POVs as it will not be necessary at one point. To avoid this, you start by selecting a few product shots, let us say 3 to 5, only those that perfectly showcase your product at its best. This step during the process will significantly reduce your work pressure and will contribute to increased business sales.
Use Pre-rendered 3D models for Scenes and Décor
Using a pre-rendered 3D model can help you get a perspective. Reusing ready-made digital decors and scenes can save you extra time to complete your product model without compromising quality. The technique is a favorite among professional 3D modelers. It helps them innovate, an existing structure by adding a few tweaks here and there. Another way to get these premade props and sets is by looking up online modeling libraries or getting connected with any 3D product rendering studio. In this way, you will get access to many free 3D scenes, 3D decorations, and visualization images to set your goals straight.
Go for standard package options for premade
When outsourcing to a 3D modeling studio, you must reassure yourself by checking the different services they have to offer you. Also, see whether they provide pre-made sets or not. When you go through their package options, begin with the standard option depending upon the size, décor, product complexity, and image resolution you want. It proves comparatively easier to redo a preset than starting from scratch. Besides, it is an efficient way to get things done your way!
How ITS Can Help You With 3D Furniture Modeling Service?
At Information Transformation Service (ITS) we offer state-of-the-art architecturally engineered game models which can serve clients' complex requirements in the best of manner. From detail drafting to real-time furniture rendition and modeling, our professionals enlarge your gaming experience to new heights. If you are facing tight deadlines or have a stringent budget for complex gaming projects. Get your furniture concepts directly transformed into feasible, accurate, and life-like 3D models from the premier 3D furniture modeling service provider. Our cutting-edge tools and advanced technology can meet client requirements for quick, affordable, and attractive 3D game environment models. Let us handle the task and we will provide you with maximum project results which will leave your customers in wonder. Reach out to our customer representative and get a free customized quote by outsourcing our professional 3D furniture modeling solutions.