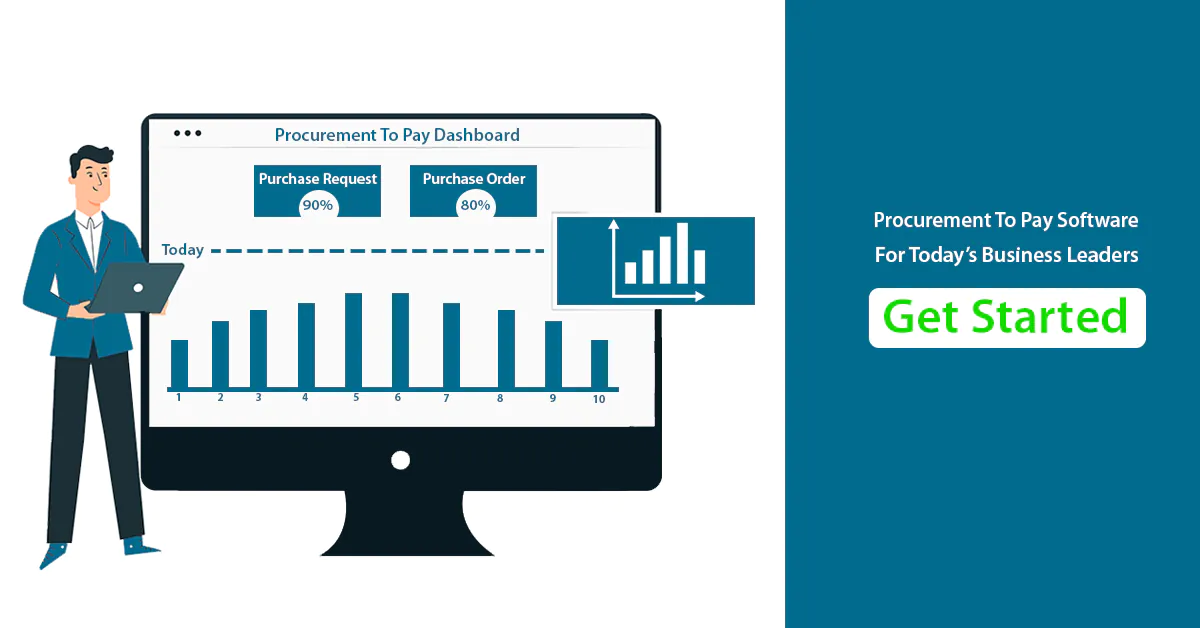 The procurement process can be a complicated and rather time-consuming task. If you or your organization has ever made a requisition, you'd know that the process of purchasing goods isn't simple and is prone to human error.
Procure-to-pay software aims to optimize the procurement process by automating repetitive tasks, saving costs, and reducing risk.
However, implementing a procure-to-pay system is just the first step to a streamlined purchasing process. Some companies may struggle with procure-to-pay software, so having an understanding of the process and following some best practices can help you get ahead of the competition.
In this article, we'll look at the steps involved in the procure-to-pay process and learn some best practices you can follow.
Understanding the Procure-to-Pay Process
The procure-to-pay process involves five primary steps.
Identify Needs
Before making a purchase, you'd have to figure out what you need to buy and source quality suppliers that could offer you that service. That means relevant departments from the company would start looking at product catalogs from potential vendors to decide what to buy.
Send a Purchase Requisition
After deciding on what to buy, the company will send a formal request to the vendor for purchase – called a purchase requisition.
Generate a Purchase Order
When your purchase requisition gets approved by the appropriate manager, you will generate a purchase order (PO) document. This is a commercial document outlining the agreed-upon prices, types, quantities, and scope of work. The PO is approved by both parties, and they move on to invoicing.
Receive, Review, and Approve Invoice
If you follow this whole process manually, then the company would have to cross-check the goods to see if they match with the PO. Employees would check if everything ordered was correctly sent and in the proper condition. Once everything seems fine, the buyer issues the receipt. An automated system can automate this and automatically cross-checks purchase orders to invoices, saving time and money as invoicing is an extensively manual-intensive task.
Make the Payment
Finally, the vendor issues an invoice to your accounts payable team, which will cross-check it with other documents, including the PO, goods receipt, and invoice, to ensure the information is accurate. This process is called three-way matching. Once everything is good, the buyer makes the payment, completing the procure-to-pay process.
Procure-to-Pay Best Practices for Automating the Procurement Process
An understanding of the process is not enough if you end up making some bad decisions. Make sure your workflow remains smooth by following the below best practices.
Keep the Process Transparent – A transparent process will reduce confusion and communication barriers between suppliers. Most P2P solutions provide you with a service to track the status of your orders, keeping everyone on the same page.
Maintain Positive Supplier Relationships – An automated P2P system makes it easy to keep track of and measure metrics like on-time payments, delivery times, and the accuracy of invoices. Maintaining these metrics can help build positive relationships with suppliers.
Streamline Workflows Through Automation – Remove the burden from employees of working on exhaustive and repetitive tasks and look for a P2P system that features automated workflows that help reduce costs and time in the long run.
Integrate with Your ERP – Integrating your P2P solution with your ERP software gives you a centralized place for managing all your purchases. This will help keep data accessible and easy to find, allowing everyone to stay productive.
Ensure You Have the Right Procure-to-Pay Software – Not all P2P software is the same, so make sure to opt for one with automated workflows, buyer/vendor portals, ERP integration, invoice processing and approval, and more. A good software that encapsulates all this is the SoftCo Procure-to-Pay software solution.
Conclusion
Procure-to-pay software can help streamline the purchasing process while reducing costs, eliminating labor-intensive tasks, and automating workflows. These P2P solutions are becoming more and more common, but what separates successful businesses from failures is following tried and tested best practices that help them maintain an effective P2P system.
This article shed some light on the P2P process to help you get a better understanding of how things work while focusing on some best practices that will improve your business's financial management and efficiency.