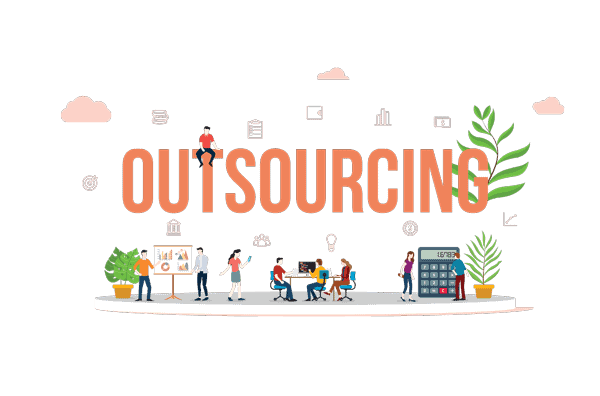 How To Choose The Right Outsourcing Model Wisely?
In this age of digital marketing and outsourcing, to make a strong business impact one needs to invest a great deal in advanced technology. With COVID-19, industries have seen a massive increase in the outsourcing industry. The presence of excellent remote communication and technological access has elevated the reliability of the outsourcing sector. Out of data-related services, the most popularly outsourced service is the data conversion service. A top-notch data conversion service secures your business databases and helps your business function smoothly throughout the year.
Remote Workplaces have become a Norm
Remote workplaces are getting more attention than hiring in-house staff for carrying out primary business operations. With the increasing demand for paper-to-digital document conversion, it has become extremely unavoidable for companies to leverage their data conversion projects to a reliable outsourcing partner to overcome the increasingly unmanageable data sources. With more challenges arising in supply chain movement and data collection during the pandemic, it is deemed essential to lower company expenses and compensates for the shortage of resources using efficient alternate means. Outsourcing is a good option to potentially reduce your business's in-house workforce.
The Various Models of Outsourcing
Over the last few decades, outsourcing emerged as a result of various business models. Today, it has become very important for a company to select the right outsourcing model to address company needs appropriately. Therefore, there are certain key points to consider before reaching out to an outsourcing company for a long-term partnership. There are generally three major outsourcing models available in the market;
1. You can choose to outsource to a specialist by adding them to your payroll until the project is satisfactorily completed. This model is termed as staff augmentation model.
2. Your business management is hiring another team instead of individuals. The team reports daily to your project manager or directly to your client. This model is called the managed team model.
3. The popular model that comes to mind when thinking about outsourcing is the project-based model. This model includes delegating a service-providing company with your company's responsibilities.
The task for Selecting the Right Outsourcing Model
Before you make up your mind to outsource to a specific provider you need to ensure certain areas of your non-core business areas to outsource. It is best to try to find answers to the below-mentioned questions;
Are you looking for complete outsourcing or just some area-related outsourcing that only focuses on a few areas of your business?
What are your core and non-core business operations?
Commonly accounting, finance, back-office processes, and customer care are grouped in the category of non-core business responsibilities. An area that you do not wish to outsource is your core business operations. However, under certain controlled circumstances, core-business responsibilities can also be outsourced.
Cost Vs Benefits Ratio
Before outsourcing your business core or non-core areas you must work on the cost versus gains ratio in the following manner;
Department outsourcing would cost pretty low than having to outsource a bunch of your business operations for comprehensive solutions. However, does it result in your business's betterment?
Can you accurately incorporate the outsourcing arrangement with other key areas of your organization?
Are there any potential gains in this partnership that overweigh your outsourcing expenses?
Need for Flexibility in Business Control
Another important factor that demands your immediate attention is the transparency policy of the service provider. Many outsourcing models are rigid in this aspect and reduce your business flexibility level. To counter this challenge it is better to opt for a company service provider that offers good control and flexibility in document processing.
Efficiency in Financial Management
Financial management is another crucial area of business management that needs to be dealt with by professionals. Your outsourcing partner must be considerate about getting work done by experienced financial professionals who are best able to handle the legal requirements.
How does the Outsourcing Provider Facilitate Performance Evaluation?
This is the point where we discuss business performance and reporting. You should consider the below-mentioned aspects for deciding on your outsourcing partner wisely;
How can you measure the performance level of your service provider? Are our monthly meet-ups enough for maintaining check and balance over your outsourcing partner?
Does the service-providing company have an online portal to check performance regularly?
All these points are essential to discuss and potentially measure the impact of the outsourced service in the light of your business progress.
Incentives and Penalties
Many other incentives and penalties are also linked with the third party's performance. Incentives help you to deliver better results while penalties hinder your performance by not fulfilling business expectations. It is all up to you to decide whether to move forward with your outsourcing deal or not. However, these clauses can help exert some positive energy towards your outsourcing partner.
An Outsourcing Model with the Benchmarking Clause
There is always some target involved in the outsourcing contracts. Whereby there should always be room for some changes according to client preferences and according to the market developments. This clause also helps your business deal with new cost-efficient contracts. This aspect is not present in captive models.
Onshore and Offshore Outsourcing
You can consider anyone between offshore and onshore outsourcing options or even both. In offshore outsourcing, business operations take place in countries that provide cheap services, you can get your work done at a much lower rate as compared to onshore outsourcing. As in onshore outsourcing, the service-providing company has its staff working in the client business country which makes it easier to communicate and run business operations successfully. But the question is does it make any difference for businesses' results at the end of the day? Yes, it does!
Your business can make cost-efficient decisions by looking into your business model. Although you may worry about strict management and communication concerns, especially in overseas time zones. However, all your concerns can be best sorted out by communicating your concerns to the outsourcing Project Manager for better performance assessment. The offshore team works accordingly and matches your client's time zone. You only need to brainstorm once and benefit from your outsourcing decisions for a lifetime. A good partnership with the right service provider is the assurance of a beneficial business future. To resolve your back-office databases you can outsource competent data conversion companies for comprehensive and timely solutions. It all begins with knowing what is best for your business and what it needs for sustaining its growth prospects.
How ITS Can Help You With Document Conversion Service?
At Information Transformation Service (ITS) we provide high-quality document conversion services and a host of other data-related services to clients from across the world. Our data conversion specialists are experienced and well trained to deal with different forms of data and convert them into client desired formats within the shortest interval of time possible. Our incredible in-house team helps you achieve your business targets in minimum time and effort. If you are interested in ITS Document Conversion Services you can ask for a free quote!