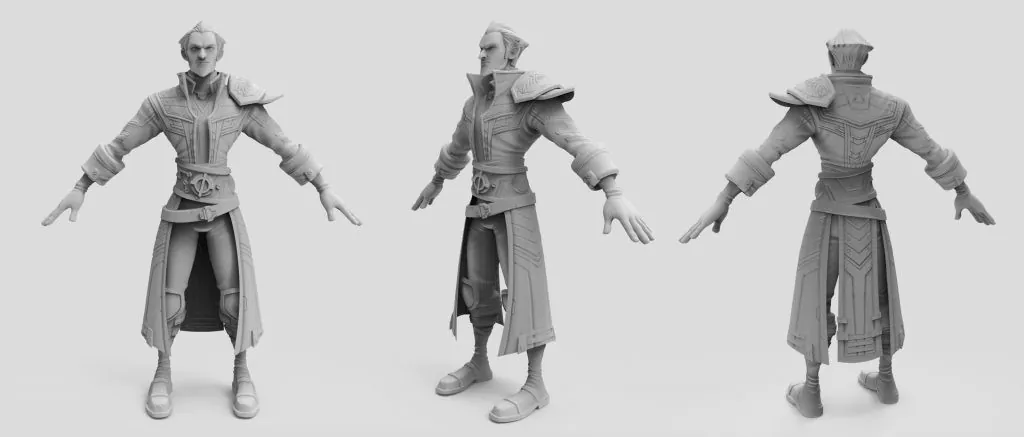 All You Need To Know About 3D Modeling
3D Modeling is a digital presence in the real-time environment of any object or any surface structure. The common element, however, is the employment of 3D software in use to construct such picture-perfect models. The most basic structure of the 3D model is a 3-dimensional space model which can be created from simpler forms and shapes like cubes, triangles, and rectangles. Modification is then completed by turning such simpler sample versions into complex polygon designs. At the beginner level, there are a lot of things to cover in 3D modeling. In this blog, we are going to go through all basic types, usage, and suggestions for ultimate 3D software to polish your 3D modeling understanding.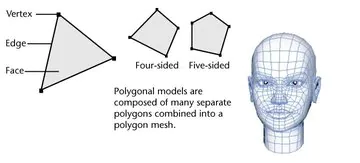 The most basic level is to understand the building blocks of 3D Modeling. Here are a few basic terms which you should be familiar with:
Vertex: It is the most important primary point of 3D modeling.
Edge: It consists of a straight vertical line that connects the other two lines. Such a crossover gives an edgy look to your 3D model.
Polygon: A polygon is constructed by joining multiple lines in straight alignment. Polygons include several different kinds, such as the equiangular, irregular, cyclic and concave, etc.
Face: The primary part of any flat surface s a polygon mesh, It helps keep the surfaces intact with each other and cover up flat surfaces.
Mesh: The most significant part is mesh which provides volume to your 3D models and fills up space between the airspaces of the model. A 3D model consists of many 3D meshes.
Vector: It is a kind of a geometric object having width and length. It is generally presented with an arrow.
Plane: It is a 2D surface structure that extends over and under the surface of the 3D model.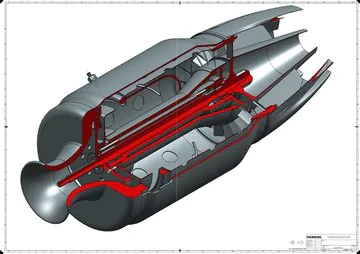 Solid
As the name suggests, this type of 3D modeling technique yields solid-shaped models. A solid is a geometrically correct shape as compared to many other shapes. Hence, the models created in solid form are accurate in both measurements and shape. The type of technique is rather complex and demands accurate stimulation of the both exterior and interior surface of the 3d model. It is helpful for several reasons including animation, designing, visualization of any type of functional 3d model creation, and even more. The designer can completely see what step is being done at which step of the whole putting up together process in a clear manner.
Surface
Surface Modeling is a more mathematical method in nature. It requires displaying and presenting solid 3D objects. It focuses strictly upon all the external factors of the model allowing you to view the model from multiple angles. Surface modeling is easy as compare to solid modeling though it is quite complex than wireframe. It is widely used in animations and architectural illustrations as well as in video games and graphics.
Wireframe
Wireframe modeling is technically the bending of a wire. The wire is adjusted around the object. The 3D models consist of points, arcs, curves, circles, and lines. A wireframe is a solid object. A wireframe is not solid but is merely connections and points. As compared to solid modeling and surface modeling, a wireframe is simpler and easier to comprehend to represent 3D models of any kind. The most common shape is a triangle in wireframe modeling. The more triangles the higher is the perfection rate.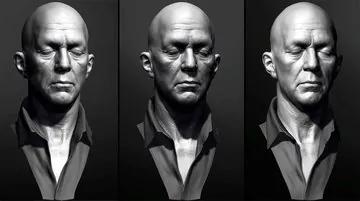 Also, there are many methods of creating 3D models. These types of methods are briefly mentioned below:
Sculpting: Sculpting is done by using brushes of unique kinds. Some tools help create the smoothness effect and also manipulate the plane surface into more organic-looking models.
Box modeling: It starts with the primary shaped objects just like a cube. The object is transformed into a well-defined model. A large portion is manipulated at one time only. Box modeling operates best with hard surfaces.
NURBS: It stands for all non-uniform surfaces. It is a technical 3D modeling technique that is used to generate different forms of surfaces and curves. It is more flexible and precise.
NURMS: It stands for the rational mesh. It is a technique that is most commonly employed to smoothen out the mesh.
Polygon modeling: Polygon Modeling makes proper use of the faces and edges of a 3D model. All shapes can be reshaped according to the vertices.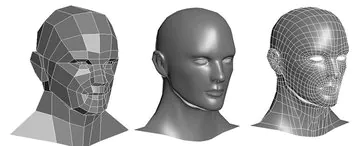 Popular Techniques for 3D Modeling
A 3D professional designer begins by preparing a wireframe model of a solid object. The model s converted to a more enhanced 3d view. The technique used to enhance the overall modeling experience is through Boolean operations, Pick and place as well as parametric modeling.
Boolean operations: Boolean Operations include intersection, differentiation, and union of the basic shapes used in modeling. These operations involve an airtight cavity which is done via trimming and knitting of any solid object.
Pick and place: Pick and Place is a special technique designed to modify all the edges, vertices, and surfaces of a model directly. Such as Shelling and Chamfering etc.
Parametric modeling: Parametric Modeling includes geometric shaping of the model. All parameters are manipulated to transform properly all the major and minor aspects of a model.
Key Principles of A 3D Model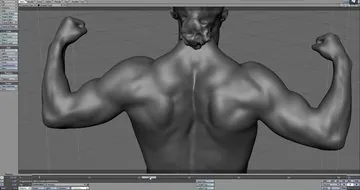 For a beginner, there are a few important principles that must be kept in mind to render a model 3D.
Deformations: In CAD Programs, a 3D designer modifies the model surface smoothly. Consider, for instance, a designer complex model which is required to do experimentation before rendering or creating a model. In such a case, deforming tools can be utilized effectively to render a high polygon count. In this procedure, the designer s able to work through the original model. The typology of the model during deformation remains the same.
Manipulation: Through manipulation, the models can be directly changed into any shape and size according to the product modeling needs of a company. CAD Tool is popularly used in terms of faster manipulation processing.
Binary operations: A polygon model operation is performed by creating a new improved mesh from the other two meshes. These other two meshes can be directly assembled by intersecting them.
Measurements: Measurements are the root for computing mesh values with a 100% accuracy rate. You can easily improve the surface area, cross-sectional area, volume, and fitting with its help.
How ITS can help you with 3D Modeling Service?
Information Transformation Service (ITS) has been providing 3D Modeling Services for over a time now. Information Transformation Services knows all about the modern-day industry and its trends in the Online Marketing Business. ITS is light on the budget and heavy in terms of quality and stature. Our highly responsive and interactive team specializes in 3D Product and Asset Modeling Services and will note down every essential detail provided by you and in return turn your dream into a real-life realistic or virtual reality. Information Transformation Service (ITS) also caters to a wide variety of services relating to efficient 3D Modeling and Designing services. If you are interested in ITS 3D Modeling Services, you can ask for a free quote!