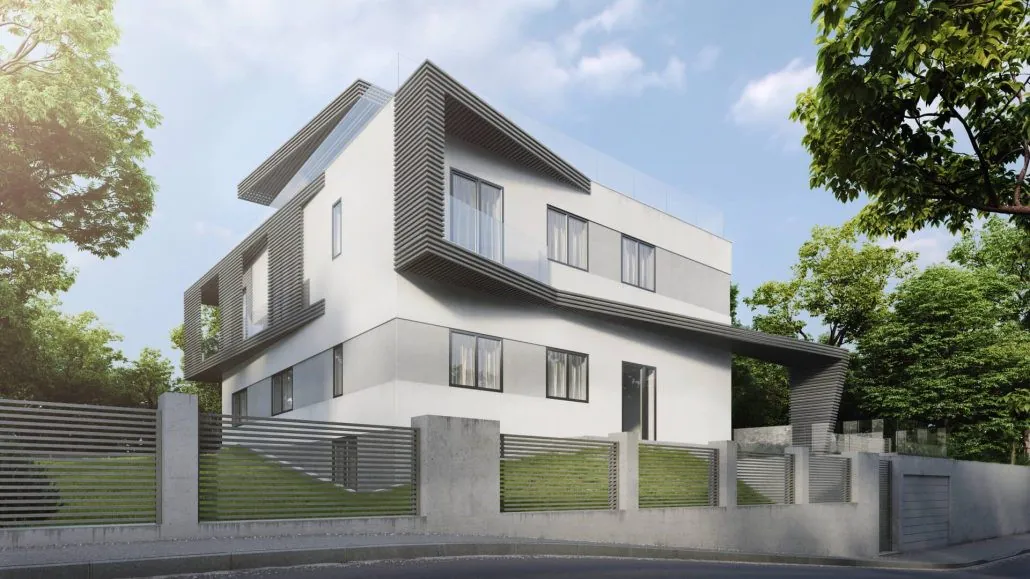 7 Advantages of 3D Modeling in Construction
3D modeling is the right option to address all your 2D ideas and bring them to life. Unlike other transitions available in the market 3D Modeling tops them all in terms of automation and realism. Besides, it is always good to have a prototype for your business products to stand out from the ever-growing competition and lift your products in the eyes of the customers. Manual construction in 3D modeling is time-consuming and gets everywhere, it is essential to have a built-in automated infrastructure to fully take advantage of the 3D modeling aspects at a lower cost rate. 3D construction modeling projects like architecture and mechanical modeling can benefit you greatly in terms of increased creativity, better lead times, exceptional cost, stability, and security.
The latest technology offers designers and architects more room to play with creativity and render new improved innovation in 3D models. Drone technology doubled with 3D features can review ongoing construction sites very efficiently and maintain a steady workflow. The blog put special emphasis upon the popular benefits 3D modeling provides for construction models with the use of technology in such bigger business projects. At first, let us begin with the basic notion of what in actuality 3D modeling term refers to.
What is 3D modeling?
3D Modeling is a Subset of CAD (computer-aided designing). It refers to the three-dimensional appearance and representation of any physical or imaginary object by utilizing certain software and tools. 3D modeling assists in making product illustrations and designing far interesting. 3D modeling has evolved and taken its concept from 3D printing. Moreover, visualization of different parts of an object or a product can also be rendered 3D separately. Also, it is a phenomenal source to communicate dimensions and material typology. 3D modeling can be widely used to form control paths for computer numerical controlled machinery as well as architecture.
Benefits of 3D Modeling in Construction
There are a couple of benefits of 3D modeling in the construction industry such as proposing major landscapes and building buildings instead of employing the conventional models. Technology can be used to render models 3D by keeping into consideration all the basic design formats of single-story houses or complex architecture. Here are a few major advantages of making 3D modeling your constant support system in construction:
Greater Machine Control
3D modeling allows effective, proficient, and cost-effective machine control. Advanced equipment like bulldozers, backhoes, and excavators can be fitted with fixed GPS devices. Attached with GPS coordinates, such 3D models can be loaded directly on the board of computers. Such computers can track the GPS receivers and machinery controls. As the buckets and bladed rotate the GPS can track their locations easily. This ability of greater machine control enables smooth grading and accurate parking.
Helps Communicate Site Layout
Models can assist in communicating layouts of different sites. These include the location of the landscapes, elements, and even the utility equipment. For example, you can easily map the electrical equipment location with its help, the equipment consists of electrical services connections, kiosks, slabs, and other lighting decorations, etc. A 3D model helps out electricians to map out connections accurately and more relatively faster than traditional means. 3D Mapping Technology s utilized to map even gutters, natural gas pipelines, and wastewater, etc.
Enables Realistic Visualizations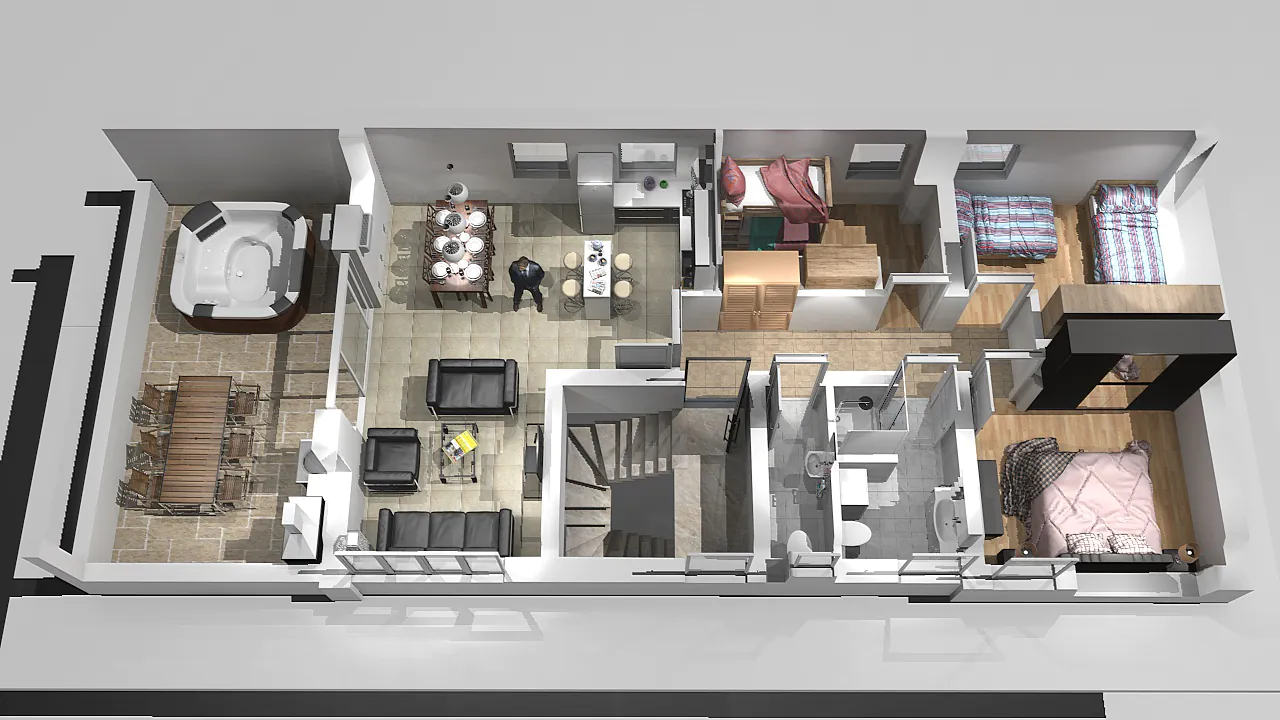 3D modeling benefits big time in making visual illustrations for any client's project. Flat drawings can never match the capacity of what 3D modeling visualizations can accomplish at the business level. Such an advanced version of technology offers a wide variety is modeling which was never even imagined a few years back in time. Clients can walk through the 3D rendered accurate models from future house entrance to the lobby area and through dining each aspect can be properly diagnosed and publicized. Accurate prototypes help simulate weather effects, estimates how much the building impacts the surrounding terrain, and also compute the overall expenditure of ground leveling, pouring as well as other preparations included.
Reduced Lead Time, Errors, and Costs
3D modeling has made construction even easier than past experiences. More work is being done within less time, all thanks to real-time project models. 45% of the time is minimized and compressed with the help of 3D modeling in the construction sector in comparison to 2D designing. The more accurate and realistic the models are rendered and created the more valuable and error-free the project's result is obtained. With data collection being in fashion for nearly a decade now, 3D modeling is now eventually considered the stepping stone for business project completion. Furthermore, 3D modeling assists in blueprint making, architectural presentations, drawings, and even animation.
Ensures Project Timeliness and Conformance
During construction projects need timeless execution. 3D models make sure that all the construction tasks are completed on time and smoothly. Supplementary Photogrammetry can be used to capture proper color and texture. Drones can assist in locating any defect within the 3D structure. The best part is that they are completely non-invasive and nondisruptive.
Enables Share-Friendly, Easy-to-Review Designs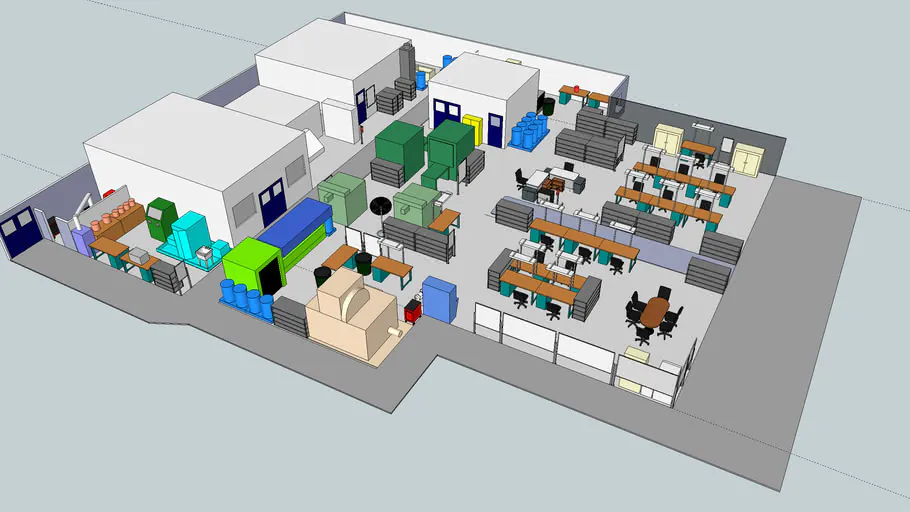 3D modeling technology takes under consideration the digital aspect as well as the physical one. It becomes easier to share designs n remote areas and get solicit feedback directly. This saves the architect and other professionals from not needing to explain all the technicalities of the project to any layman. All 3D layouts are termed self-explanatory. The cloud-based nature of such 3D models ensures that all data is safely retained. They can also be archived to use later. Hence, modifying, retrofit, updating, and extended construction becomes accessible.
Promotes Team Synergy
3D models promote teamwork. All the members are assigned different unique tasks which are interconnected to one other. This makes it difficult for every member to be on the same page. The 3D models act as unique reference points to ensure perfection in each step of the way in the project completion. Design conception and changes can be adopted by paying close attention to detail within the 3D designs and models. Just like, a team that handles finances should know what type of material is being deployed during constructive tasks of a building to communicate efficiently all the requirements and meet them successfully. When all the people understand the project requirements and project demands then it becomes easier to even update in real-time experience for clients.
How ITS can help you with Architectural 3D Modeling Service?
Information Transformation Service (ITS) has been providing Architectural 3D Modeling Services for over a time now. Information Transformation Services knows all about the modern-day industry and its trends in the Online Marketing Business. ITS is light on the budget and heavy in terms of quality and stature. Our highly responsive and interactive team specializes in 3D Architectural Asset Modeling Services and will note down every essential detail provided by you and in return turn your dream into a real-life realistic or virtual reality. Information Transformation Service (ITS) also caters to a wide variety of services relating to efficient Architectural Asset Modeling and Designing Service. If you are interested in ITS Architectural 3D Modeling Services, you can ask for a free quote!