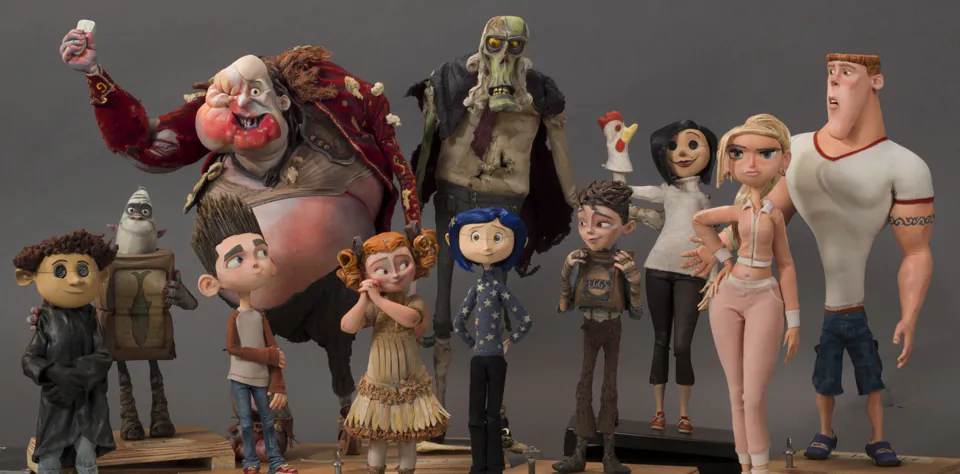 Why You Should Get Animating With Clay?
The most traditional method of animation is clay animation or claymation. The technique is considered the best medium to create stop motion animation. The good thing about animation using clay is that you can create almost anything you can so ever imagine. You might have played with clay in your childhood, you must have a good idea of how easy and versatile the medium is. Clay can be shaped, molded, and mixed to form your desirable character models at less cost. Claymation is sometimes divided into two different categories. Firstly, armature animation and secondly the shapeless animation, armature animation include a skeletal structure that is later coated with clay. The model is usually made up of wire or steel. On the contrary, a free-form stop motion animation does not include any internal skeletal structure for support.
History of Claymation
Claymation is over a hundred years old invention. It dates back around 1900 years ago when the cameramen noticed that if they started their cameras between single-frame shots then foolproof animation can be created from inanimate objects. At first, it was named trick filming or trick photography. However, it laid the foundation of a new generation of creativity and innovation that we all are aware of today in the form of stop motion animation.
The term "Claymation" has recently become a common terminology when Will Vinton trademarked it in 1978. Claymation term was abundantly used in the Sculptors Nightmare in 1908 however Cel animation was most favored in the following 60 years. Claymation makes a comeback with characters like Gumpy and Morphy.
What Clay is best or is recommended? Oil-based Clay Or Water-based Clay?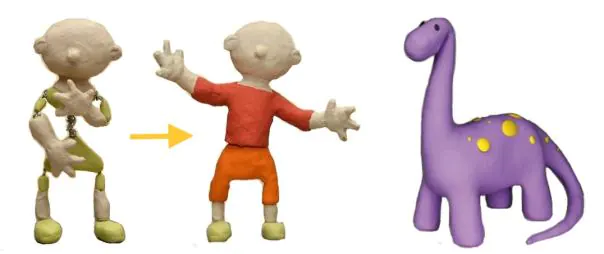 Any clay will work for stop motion animation, however, if you want to achieve a more flawless kind of effect you need to work with specific clay for several reasons. Generally, oil-based clay is recommended because it is easier to work with than other forms. There are several popular brands available for claymation such as Van Aiken.
Another kind is referred to as water-based clay. As the name suggests, the clay is mixed with a calculated proportion of water. The method is quite inexpensive but needs extra attention because it will dry out faster. Water-based clay is much easier to work with when you add just the right amount of liquid to manipulate characters as intended. The method comes with its disadvantages such as; it is hard to control at first especially when you are dealing with a bigger project that goes into many days. The clay can sag and separate when left for long hours. Also, the water-based clay can't be left with epoxies, plastics, or polymers.
Oil-based clay is basically, is a combination of oils mixed with clay. Unlike water, oil tends to withstand dry conditions which prevent it from oxidizing over time. Some oil-based clay such as Plastina is composed of sulfur that can't be mixed with silicone molding compounds. It can be sealed by coating shellac or sealer. Preheating will make it even more soft and easy to work with.
Super Sculpey, Premo, Sculpey can be baked to become hard as they serve good to create animation character parts such as mouth, and torso. Expressions pieces can be efficiently replaced to create look-alike character animations within less time. When you bake them they are no longer affected by heat coming from the light. Super Sculpey remains workable even when heated as compared to the other two. Also, it is important to note that Premo has a luminous quality and remains shiny when molded by hand.
According to the official Premo's website, it is inferred that Sculpey reaches a workable state with less conditioning and becomes softer. It offers increased resistance without falling apart quickly. Note that conditioning polymer clays using a pasta machine will prove useful. For this, you simply need to cut the block into two pieces and pass each half through the largest setting. Repeat the process at least 10 times more to condition the clay properly. It is available in more than 30 colors including Silver, Gold, and other lustrous colors. A Series of pearlescent colors can well suit your animation characters. An artist's color palette makes color mixing a snap for creating real-life character animation models. If you wish to get astonishing color combinations to play with clay colors by mixing Premo and Sculpey or other powder pigments to get rich textual effects.
Where do I start with Claymation?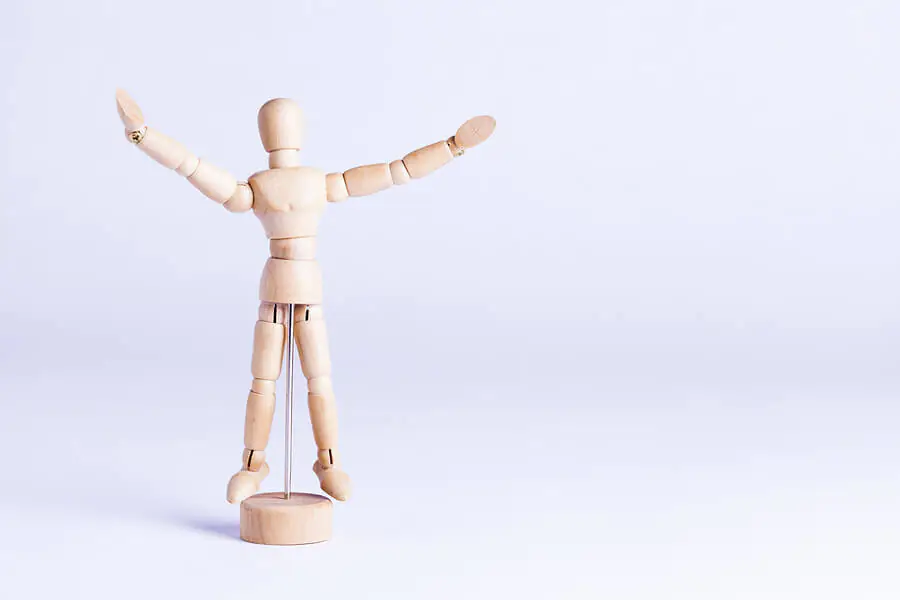 Whether it is a film, cartoon animation, or television, you will find animation playing its part on every platform. It also means that you must strive even harder to make your work look more appealing than others in the field. To create enticing clay animation you must follow the following guide step by step –
1. Come up with a Story
You can get started with making clay characters right away with clay characters without any particular storyline. However, your viewer will lose track without a proper storyline. You can work on a popular storyline as a starter for example the three bears.
2. Plan with a storyboard
Draw out the storyline with a rough sketch. This will serve as a good focus point and direction to drive your animation characters. Something, that you can easily lose track of and requires a great deal of effort to animate characters.
3. Design your clay characters
Undoubtedly, the process is self-reflecting and fun to carry out. Your imagination is the limit when creating animated characters from clay. The strength of clay tends to create any sort of character from simple to complex.
4. Build your Set
Using foam or cardboard you can create amazing real-life characters. It does not need to be perfect or fancy.
5. Set up your lighting
Setting good lighting is a crucial step, the step needs to be pulled off correctly for vibrant-looking character animation.
6. Start taking snaps
You can use your mobile phones to create snaps when starting animation characters. Using dedicated stop motion animation software is a good option to get advanced animation results.
How ITS Can Help You With 3D Character Modeling Service?
Information Transformation Service (ITS) equips clients with specialized 3D character models created by using the latest CAD software tools. Our animation and modeling experts provide all-in-one customized solutions to your unique modeling projects. With a flexible approach, our 3D modeling artists can create diverse and unique 3D character models from any image, concept, or sketch provided by the client. Our workflow is transparent and highly cost-efficient to provide real and impeccably detailed character models that suit your customer interests. Partner with us by outsourcing our 3D Character Modeling Services today for a free pre-project estimate, quote, and consultation within one business day!