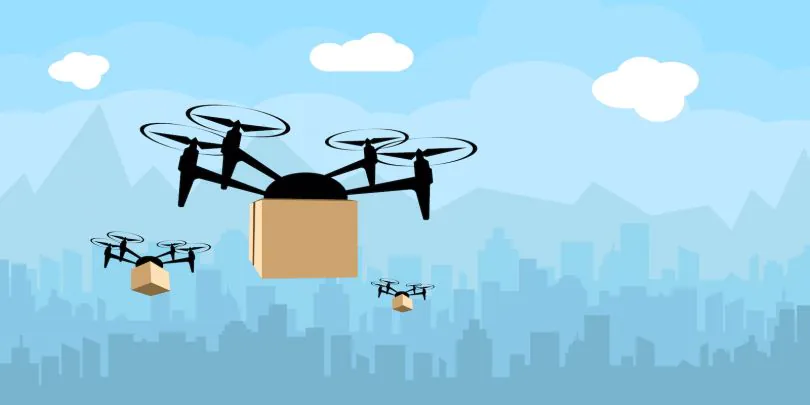 Tips To Enhance Your Drone Videography Skills
Certainly, radio-controlled fast-paced drones have changed the video production industry for the better. Nowadays shooting real estate videos and aerial wedding photos has become considerably easier than in older times. The camera-fitted portable flying machines provide creative leverage to a videographer. As per the annual research report by Allied Marketing, drone videography and imaging is expected to become the largest expanding industry crossing the $2.8 billion mark by 2022. The growth is a result of the breakthroughs that are discovered using drone technology although subsequent improvements and changes are being made every passing day. All thanks to the advanced mobile app technology, anyone can reach the sky via drone and capture mesmerizing views in high-resolution images. Drone cameras allow one to explore new wonders of the world!
Drone cameras offer a real-time perspective to images and videos. Drones offer a new perspective to every location and point of interest. Furthermore, drone cameras are easier to establish a setting at any location you wish. Whether you plan to visit heritage sites, outdoor college events, real estate videos, or any place else drones prove a useful videography tool for promotion, marketing, and content generation. Today, drones are extensively used within filmmaking, travel blogging, surveillance, commercial shoots, and even during fishing.
10 Tips to Better Your Drone Videos Like a Pro
In case you wish to improve your videography skills, these 10 tips can assist you significantly in bettering your videography skills –
Know Your Device

Certain machines are used for spying or surveillance. Technologically speaking any aircraft that can be controlled by your command and take pictures at the same time is indeed a huge opportunity. This rise in drone videography demand has compelled manufacturers to come up with unique products. While DJI was the most widely used term in the market but enthusiasts have coined a new term "Drone" for the technology. Undoubtedly, it is necessary to take notice of your device's features and working capacity to produce excellent results at all times.
For example, DJI quads have inbuilt 360 degrees GoPro connectors. The parrot AR drone is suitable for indoor shoot flying. The XProHeli s best opted for high-altitude videography.
Shoot RAW
RAW is the right choice for you when you want to create high-quality movies. It allows creative post-processing of cinematic effects. No move can be made within a single fly, to create high-profile videos you can surely rest your trust in Shoot RAW. It provides you with multiple opportunities to enhance your videography and photography skills. Never think otherwise whenever you want to create attention-grabbing "Drama" for your audience.
HDR and Bracketing
You would be glad to know that many DJI products integrate HDR in their in-built camera processing. You can shift to an HDR shot while taking pictures and during post-processing. Bracketing allows you to shoot multiple photos within a single frame by shifting both exposure and contrast. These photos are then combined into a single video or photo. Bracketing proves essential to create an HDR shot. HDR shots add depth and drama to your videos/photos. This is one of the many interesting facts why you should shoot in RAW.
Understanding the P and M Modes
Most professionals like to shoot from Manual or M Mode. It allows them to select between extremes of ISO and shutter speed. Whenever you are working with the DJI app, initially it will be challenging to know whether you have an under or over-exposed photo. Here is where the Program or P Mode comes in handy. Once you find out the exposure you can always repeat the step to adjust the settings. The otherwise greater amount of energy and time you spend on drone videography you will get the better shooting modes.
Flying Low for Cinematic Experience

Eye-level or slow shots are required to be cinematic. Flying gradually and slowly gaining height is a trick to establish your location accurately. Whether you are covering an even or showcasing a landscape this trick works every single time. It builds up curiosity in your audience and keeps them engaged throughout the video.
Using NDR and CPL Filters
Neutral Density and Polarizing filters allow easy adjustment of light resulting in visually balanced photos. CPL filters are essential to establish the realistic lustrous color of the water and the sky. It cuts out any extra amount of light from the surface and gives out more saturated photos.
Go Slow
Moving the camera slowly creates an astonishing cinematic effect. It sends out the impression of higher surfaces just like a helicopter. This will uplift your work production value. In addition, by doing so, you take more control over the craft of videography and capture breathtaking photos. The slow pace also helps reciprocate greater stability of the drone camera to capture a stable video. Not only this, you can make required changes in video production as well.
Fly Through Shots
Try flying through shots when you have mastered all drone controls. Flying through shots triggers a connection between the audience and the environment. Although it's a bit tricky to pull off when working with an attached camera but excellent piloting controls will help you achieve the perfect view.
Find Yourself a Community
To get better at flying your drone camera, don't shy out from practicing in the open. It will always fall in your favor if you become a part of an active drone videography community to regularly discuss and share innovative concepts. Such communities will provide you direction and keep you well informed about the ever-changing trends about the latest products in the market, flying trends, and life-changing opportunities to make more money out of this profession.
Post Processing
Major credit goes to the post-processing of the drone shoot videos. Many times there is another editing professional carrying out the post-processing stage for videos and images but you must take an equal part in finalizing the project demands to create a decent video. Both stages combined provide praiseworthy results when done rightfully. Happy Shooting!
How ITS Can Help You With Professional Photo Editing Services?
Information Transformation Service (ITS) also provides solutions for long-term economical outsourcing plans to marketing giants and state-of-the-art enterprises whenever you like. ITS has an organized variety of teams holding professional and experienced editors for your convenience. There are numerous categories to choose from along with customized packages that can be formulated according to your requirements. ITS Professionals employ the latest Photoshop techniques, tools, and software to render your images realistic and clear.
ITS will deliver at your intended time saving both money and extra cash. With over 30 years of Excellence, we can assist your company with faster and reliable service which is 100% likely to increase your market value and your business product/service reputation among existing and new clients. If you are interested in ITS Photo Editing Services, You can ask for a free quote!