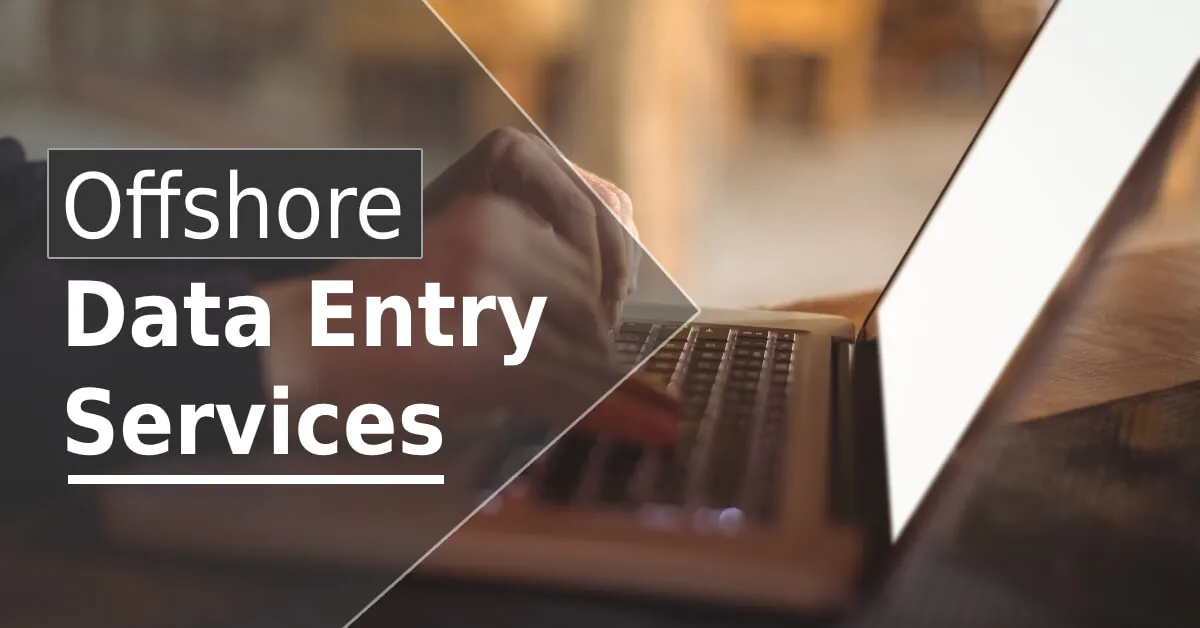 What is meant by Offshore Data Entry?
Data entry processes are a part of every business organization you can imagine in your mind that exists in the real world. Every domain and industry needs progressive data assets to manage business functions on a day-to-day basis. To deal with bulk data entry business agreements outsourcing proves to be a much more reliable option in terms of cost and time. An offshore data entry is exactly what it is all about!
We all think about spending time wisely but do we have that time to do it? An offshore data entry service provider takes utmost care of inputting all required information within prescribed formats. It helps you keep abreast of your business schedule and makes your business wholesome in every way. Hence, it is as important as any life-changing business deal to assign your data entry processes to a well-reputed offshore data entry team. In this modern age, if you want to excel in the marketing field you must match the level of sophistication and accuracy of advanced technologies. It is both important to win customer trust as well as to bring more diversity within data analysis to make market competitive decisions. The timely availability of information is a blessing in disguise for your business to withstand any challenging force within your business field. It is in your safe business interest to outsource to a seasoned offshore data entry service provider that has proven its mettle in processing larger volumes of data with unmatched output. Offshoring and outsourcing provide an array of a multitude of business benefits. The undefeated ones include –
1. Cut down the Cost
Offshore data entry services save a lot of cost overheads that you can invest in building business infrastructure. A regular or periodic subscription is all you need to get data entry work structured and straightened into suitable file formats. This not only saves your business heavy capital expenses but also keeps your business secure.
2. Focus Better on Core Activities
When outsourcing offshore data entry services always keep in mind that the primary focus must remain on your core business activities. The entire data entry process is handled from A to Z by the well-equipped outsourcing team. This proves advantageous in various ways like utilizing existing resources on core competencies and improving the data entry process efficiency.
3. Leverage Technology
Latest technologies play an important part in data management. It ensures proper and timely completion of data entry forms with high-quality output. By outsourcing a competent data entry partner you can leverage technologies to meet cyber security standards.
4. Leverage Local Resources
Local resources ensure that data and content conform to your business requirements like a perfect match. Reaching out to the target audience is the ultimate goal. It has to be achieved by using local resources to your business's advantage. Offshore data entry helps your business in gaining the perfect outcome with local resources and local flavors in data.
5. Scalability
Scalability is another important aspect that needs to be considered while selecting the right offshore data entry service provider. It ensures smooth data entry operators during peak and weak seasons within the estimated budget. By outsourcing, you can get excellent data analytics to scale your data entry output in terms of resources and infrastructure.
6. Better Data Quality
Quality data entry results can only be served when you use technology-driven database solutions. When your business decisions are based on complete and reliable information you tend to grow at a consistent speed. Data quality can be assured by employing data entry partners that have laid out quality plans and follow them strictly.
7. Risk Mitigation
Businesses deal with a lot of risk management and mitigation during data entry. Offshore data entry services can serve you a great deal of support once you enter into a legal mutual contract with the provider party. After the contract, it becomes their responsibility legally to provide up to the mark data security and proven data privacy measures.
In-House vs. Offshore Data Processing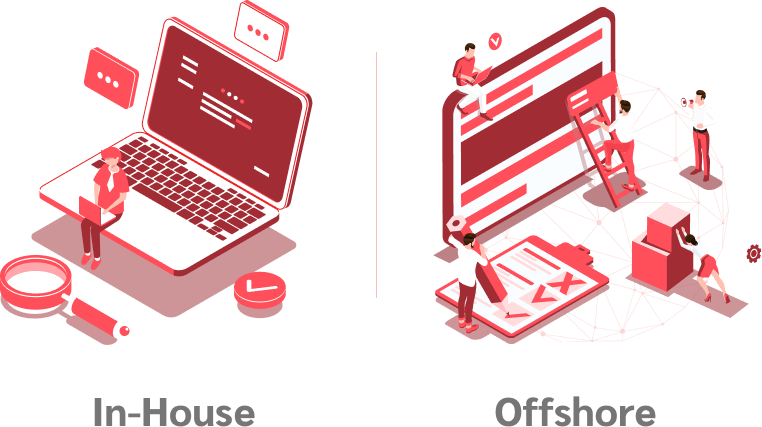 Many businesses debate whether offshore or in-house data entry services are advantageous to manage data upkeep. The better way to decide is by looking into universally accepted facts and figures. Statistics indicate that businesses earn more revenue by outsourcing IT services to leverage their business data. Forbes states that "No organization should support second class support groups, it s recommended to outsource such functions to a third party who make their living by doing that particular job".
Offshore data entry service solutions are cost-effective. Businesses that intend to utilize their data sources effectively without getting overboard with the expense must go with the outsourcing option.
As per the 2016 Global Outsourcing Survey from Deloitte, around 78% of the global market feels positive about their business relationships with the outsourcing community. Businesses can precisely manage the well-organized data gained by the outsourcing professional at their disposal. All your businesses needs can be fulfilled when a professional is there to handle the critical data-centric tasks keeping your business objectives in mind.
Disadvantages of In-house Data Processing
Most companies are not aware of the complex nature of hiring in-house data processing team. It demands increased manual labor, software tools, machines, and maintenance to transform unstructured data into functional information. The many disadvantages associated with supporting in-house data entry team are
Expensive Tools
It requires specific data processing software tools that are over expensive to acquire, train personnel, and implement to be used for your business benefit.
Maintaining Internal Data Processing Departments
Businesses limited internal departments can't meet the overwhelmed working potential. Thus, to cater to increased volumes of data processing you need to stick to outsourcing. It will greatly impact your data entry operations revenue, productivity, and efficiency.
Maintaining IT Support Teams
In-house IT support teams are needed to be trained and necessitated with trained personnel that can directly upgrade your additional business costs status.
On-Going Training and Personnel Churn
The time and costs spent to hire and train fresh in-house employees are substantial. They can leave between company agreements when they find different opportunities with other companies.
How ITS Can Help You With Data Entry Service?
Information Transformation Service (ITS) provides convenient Data Entry Solutions regardless of any additional investment of staff, resources, or infrastructure. By outsourcing your Data Entry Projects to us your company will be blessed with high-quality and diverse data entry-related options. Such quality service enables your data to be entered in various desirable formats with repetitive, inaccurate, incomplete, grammatically nonsensical words replaced to form better semantic clarity and understanding. Irrespective of the size and complexity ITS Team defines customized packages to directly answer specifically your business big data projects. If you are interested in getting ITS Data Entry Services you can ask for a free quote!