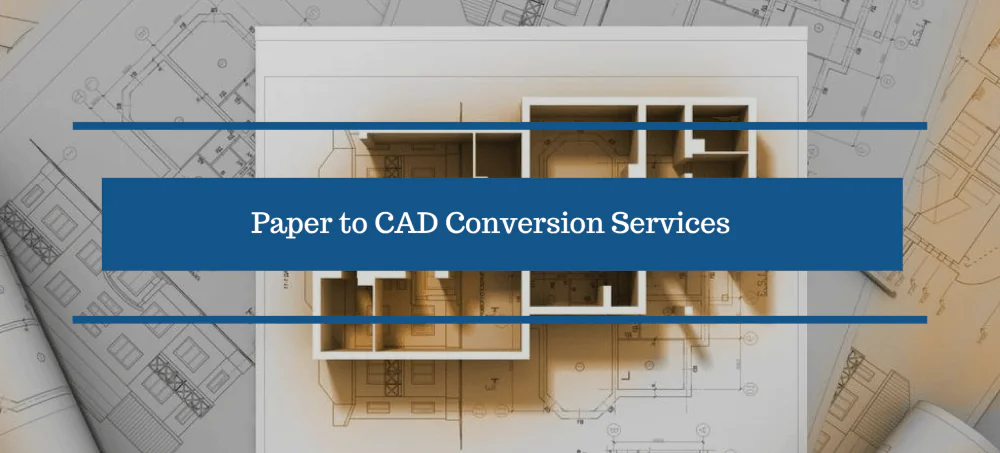 What is CAD Conversion?
Imagine being able to try different colors for your room interior or new home before it is even built. Yes, it is possible with CAD Conversion. The phenomenon helps your sort out your dreams before you even achieve them in real-time. With CAD software tools and services you can expect more than just a product design, you will experience crystal clear 3D rendered product images and models with unmatched perfection. Product qualities are put to focus in excellent camera angle and lighting. The rendered images and models are so realistic that you often can fail to tell them apart from the real object.
What is CAD?
CAD or Computer-Aided Design is also commonly spelled as CADD meaning Computer-Aided Design & Drafting. To put it in simpler terms CAD is used to replace a sketch board with that of a computer, a plotter, a printer, or CAD software. It is used to draw with higher precision and understanding which is not achievable by manual procedures. CAD Draftsmen can plot as many copies of a design as required to save their time for future alterations or reprints.
What is CAD Conversion?
In past times, all designs whether mechanical or architectural would be made especially by hand on blueprint sets. These blueprints served as a manual to integrate the designing processes correctly. But today industrial standards have shifted to CAD. Therefore, blueprints are ought to be converted to CAD. This process is termed CAD Conversion.
There are several reasons why every organization dealing in technical data must use CAD conversion. Data is a critical asset for every business out there. To perform with sheer brilliance one must consider data management to be the topmost priority in every school of thought. Similarly, for companies where blueprints are used regularly, CAD conversion comes in handy. Conversion of hard copy paperwork into any format like retrieving archiving, editing, and sharing files becomes a lot easier.
Why is CAD Conversion needed?
At present, computers are the most reliable method to gather, store and analyze information. A larger amount is being spent on moving information from one place to another each day – right from education, to historical record-keeping, to statutory legal information and the list goes on. In this scenario, property and real estate are seen as important bodies to form accurate town planning, growth assessment, and valuation. CAD conversion proves vital for such actions –
Sale: Many state governments have made it mandatory to include digital records in sales or registration deeds. To ensure accuracy in this regard CAD conversion is the most opted phenomenon by stakeholders.
Lease: It has become a norm for a tenant (prospective) to run a trial space planning. Beforehand, a CAD plan is proposed such that all requirements can be met before deciding the premises.
Renovation: For a contractor, a CAD file is a must to even quote for alteration or addition at the premises.
Industries that benefit from CAD
Engineering firms and paper-intensive industries, where blueprints are in common use, CAD services prove a reliable option. In Infrastructure and designing firms CAD is benefitting the industries rapidly. However, technology is becoming popular in unconventional industries as well. Musical instruments manufacturers, office planners, surveyors are to name a few.
What are the features that CAD offers?
CAD provides numerous special features and applications including –
Absolute and relative coordinates: To develop 2D and 3D drawings on X, Y, and Z coordinates.
Drawing tools: Designers use a variety of designing tools to create objects and shapes efficiently.
Snaps, modifiers, and constraints: These elements enable higher accuracy and precision of drawings.
Layers: CAD draftsmen and designers have different layers for dimensions, floor plans, and electrics. They can take on any print from the existing drawings.
Symbols: CAD comes with hundreds and thousands of free smart symbols to create enticing drawings.
Macros and scripts: These elements function to speed up repetitive tasks by creating shortcuts.
API programs: different add-ons and new programs can be used to add and create to CAD.
Raster to vector conversion: Vector drawings prove useful to enable rapid scaling. Raster to vector conversion is favorable to perform manipulation of designs.
Solid modelling: Solid modeling is a more advanced way to create 3D objects. The 3D object is treated as an ideal object with real-time mass, material, weight, the center of gravity and volume, etc.
4 Types of CAD Conversion
To bring the project into reality it is compulsory to convert project diagrams, sketches, plans, files into CAD format. Whether you design your own home or engineering firm CAD formats can kick start your designing processes until completion. Outsourcing CAD conversion is a wonderful choice to save up both on time, money, and information security. There are several types of CAD conversion services. Popular ones are mentioned below –
Paper to CAD

Legacy files are complicated to convert to CAD because the data needs to be input in a certain prescribed way to facilitate conversion successfully. With Paper to CAD conversion, all legacy hardcopy designs, sketches, blueprints, and documents can be safely converted into CAD format suiting your taste.
Image to CAD
Image conversion to popular CAD formats is also possible. To convert a digital file into CAD format has never been easier before, a CAD conversion provider transforms TIFF, JPG, BMP, GIF files into CAD formats. The conversion is performed fulfilling a 99.99% accuracy rate within the shortest turnaround time.
2D to 3D
2D drafts are really important in any construction design project. Blueprints serve as the most obvious document than any other file format for the purpose. However, you will also need to convert 2D documents into real-time 3D formats at some point after post-project completion. Here you can efficiently make use of 2D to 3D CAD conversion services.
PDF to CAD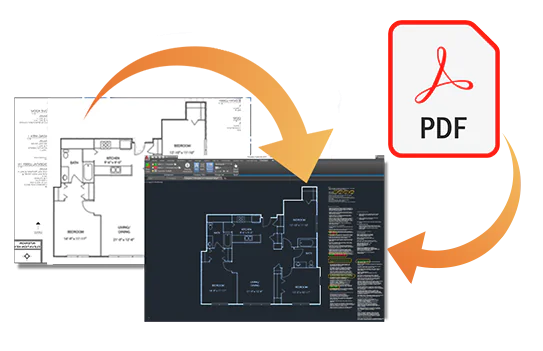 Each project requires extensive plan understanding, development, and note-taking. Often documents are converted to PDFs for easier use within the agency at any time. Eventually, the information needs to be converted into portable formats at times needed. Here PDF to CAD conversion services can do the trick for you. Legacy sketches, designs, CAD drawings, and other handwritten documents can be safely converted into CAD formats without the loss of any data.
How ITS Can Help You With 3D Modeling Service?
Information Transformation Service (ITS) has been providing 3D Modeling Services for over a time now. Information Transformation Services knows all about the modern-day industry and its trends in the Online Marketing Business. ITS is light on the budget and heavy in terms of quality and stature. Our highly responsive and interactive team specializes in 3D Product and Asset Modeling Services and will note down every essential detail provided by you and in return turn your dream into a real-life realistic or virtual reality. Information Transformation Service (ITS) also caters to a wide variety of services relating to efficient 3D Modeling and Designing services. If you are interested in ITS 3D Modeling Services, you can ask for a free quote!