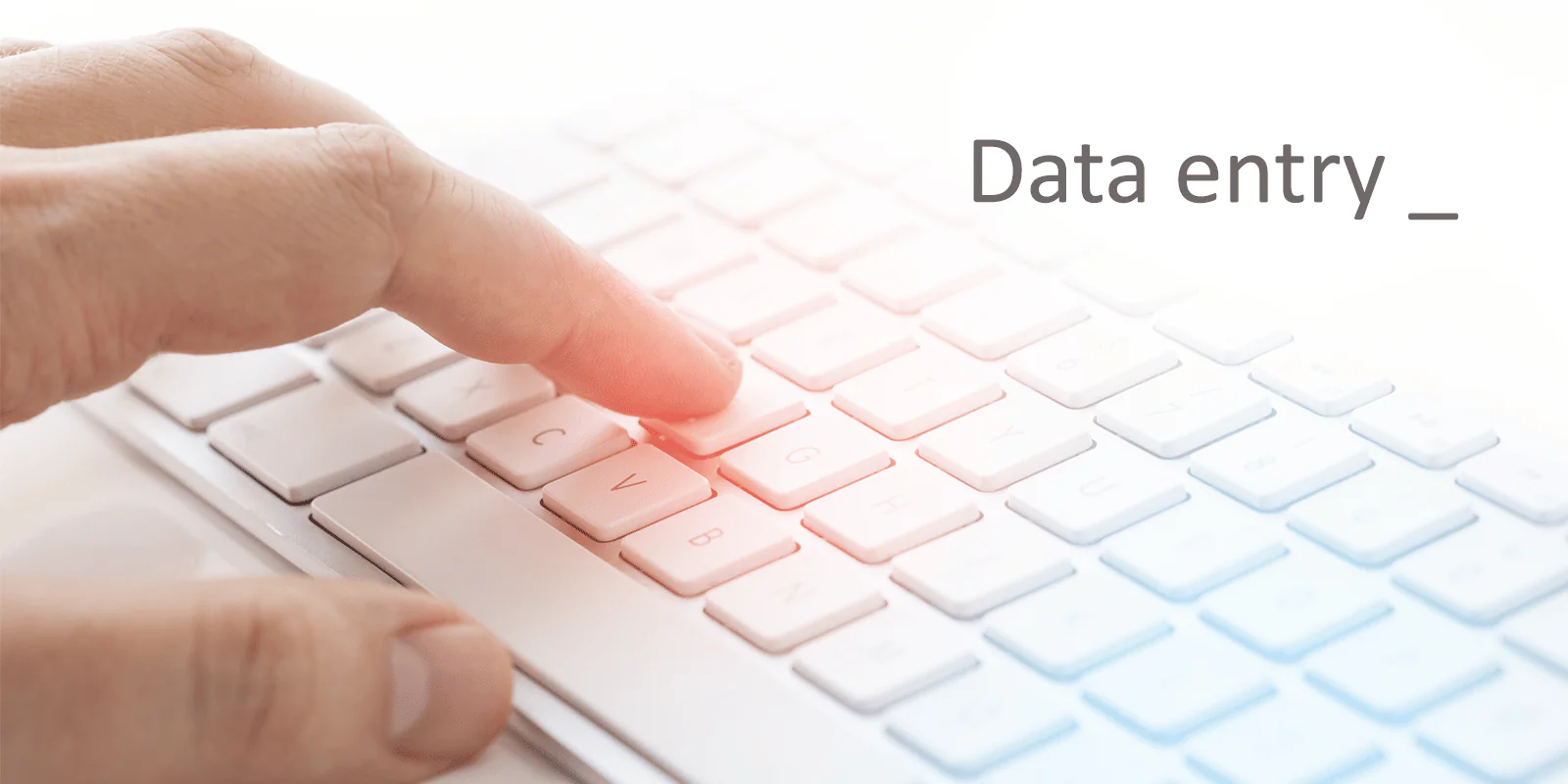 What Are The Key Skills Of A Data Entry Clerk?
It is a big myth that data entry clerks usually do not have high-level decision-making skills or they do not need prior knowledge for in-house office operations. This is false! Certain key data entry skills are important for the data entry job description for carrying out market intelligent processes skillfully. In addition, data input specialists deal with customers and business partners therefore they need to be an all-rounder to qualify for the position. To make your mark in the data entry field you need to read this blog until the very end to understand a few core data entry skills and abilities that will prove helpful to achieving your goal. Here are the top 10 key skills;
Fast Typing Speed
Data entry experts are expected to have great typing speed to deal with bulk information daily. However, having to cope with fatigue and exhaustion is natural but a professional must learn to be consistent and self-motivating to input a large amount of data within the allowed time duration. The minimum expected typing speed is around 40 to 50 words per minute but this is not a compulsion as there are employees that can pull off 70 WPM. To achieve your goal you must maintain good mental health and be comfortable using all kinds of technological devices like keyboards and mouse etc.
2. Basic Software Knowledge
Using various computer software programs is an integral part of the data entry workspace. Manual data entry coupled with advanced in-house technology assists companies in collecting and storing a huge amount of information at a time. It is an undeniable fact that a data entry specialist must have ample knowledge and skills to handle word processors and spreadsheets like Word & Excel.
3. Verbal and Written Communication Skills
You must be very particular about your written skills. Although most of the data entry work is in Standard English language you should have excellent grammar skills. Practice to increase your quality of data entry work when dealing with new content, there should be no or bare minimum spelling errors or use sloppy grammar. For expert data, entry operator communication is the key skill to excel in the field of immense competition.
4. Attention to Detail
One of the most cherished data entry skills is close attention to detail. Attention to detail means that you can put all your focus and interest on an action. With a high concentration level, you can get accurate data typing and editing results. A greater concentration level minimizes the error risk. Companies require detail-oriented data entry staff to enter complete information for efficient task management.
5. The Ability to Operate Standard Office Equipment
It is often experienced that data entry operators use standard office equipment to perform business duties. Today, many companies support the state of the art advanced office equipment which will maximize the data entry productivity rate of their in-house data entry teams. As an integral data entry skill, data entry enthusiasts must be adept at handling various kinds of office equipment that might relate to your company's data entry responsibilities. The most common types of office equipment including;
Scanners
Copiers
Printers
Dictation machines, etc.
Organizational and Time-management Skills
Beginning your career as a data entry operator you can get a lot of data entry work in a short time. This is where your time management and self-disciplinary skills are tested. Good time planning and work distribution skills will help you to prioritize and accomplish target goals within the estimated time frame. The aforementioned key skills are crucial for scoring data entry positions at any reputable firm. From increasing manual typing speed to batching, sorting, and archiving data is a challenge for your multi-organization skills. You will need to stress to build up your organization skills which include;
Ability to meet strict deadlines by making practical schedules
Proper planning
Goal setting and meeting goals
Keep clean desk and room, etc.
7. Basic Research and Data Collection Skills
It is not surprising at all that data entry experts and clerks are expected to do research for effective data collection. The type of research depends strongly on the industry your company attends. For example, the research can be performed by using interviews, laboratory experiments, library journals, or online market analysis on the Internet. No matter what type of research is being conducted it is necessary to understand your company's needs and capabilities. Acknowledged research and data collection skill set includes;
Ability to understand which sources can be used for acquiring accurate and reliable information.
Define the central problem of the research.
Gather only relevant information to save your time.
Use tools to analyze gathered data.
Employ data analysis techniques.
8. Basic Knowledge of Database Structure
Data entry means the direct and manual input of information into a company database. To make your job fruitful you need to have a basic understanding of what data entry tasks include and how to update databases with new information. A data entry operator must be well aware of the company data entry processes, design, structure, and how to contribute positively to the overall company database on your part. For example, database structure can be rows columns, or tables and the new information is formatted in this format to make the addition of data easier. By sticking to the preset format you can successfully add new information without needing to change the settings.
9. Accuracy
A database should be complete and secure within a system of choice. The creation of a database starts with the development of the data entry process. There must be no compromise on data quality as it helps you to uplift your business and establish your mark in the industry. Your data entry mistakes will result in a waste of time and money. Therefore, a higher typing accuracy level is a much-needed skill, especially in data entry work. As a data entry clerk, you are always expected to stand out. Therefore, it is essential to concentrate on your work by making sure that no error is being committed. A handy skill is to double and triple-check your work for any spelling, grammar, or other mistakes.
10. Teamwork Skills
No matter if you work in an office or online from the comfort of your home, data entry requirements are somewhat all the same. You are still a part of the company data entry team. Therefore, the more teamwork-oriented behavior you portray the more it is good for your data entry career.
How ITS Can Help You With Data Entry Service?
Information Transformation Service (ITS) has been providing high-quality data entry services for over 3 decades now, we understand data entry like no one else does, and our experienced data entry team are adept at handling different situations and providing well-suited solutions within the shortest turnaround time possible. If you are interested in getting ITS Data Entry Services you can ask for a free quote!