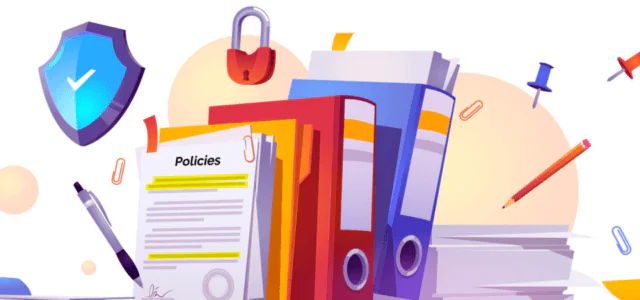 How To Secure Your Company Online Documents?
Almost every other person or business requires a safe and easy way to access their critical data containing files. Luckily, today this is possible by building a document storage system that is quite simple than many people think it is. If you use an online medium for sharing business files then you get to access all information in one place. However the only concerning factor with the online medium is document security.
What Is Document Security?
Document security has become an important part of every business in the entire world. When any company uploads its files over the web the information is automatically exposed to hackers and viruses. To stop information from being copied, lost, or corrupted it is necessary to take precautionary measures before you upload any information on the global stage. Other alternatives like physical documents are prone to data loss and destruction under natural disastrous situations like fire or earthquake etc. Therefore, to keep your bookkeeping records and business financial transactions from being stolen or monitored you need to follow the below-mentioned safety measures:
Make Use of Electronic Signatures (E-Signatures)
Many business tycoons think that electronic signatures are a beneficiary alternative to written signatures. There are many reasons for this being said such as it saves both time and money, they are traceable, they reduce paper waste, are time-stamped, and legally bindable too. They said that this tool is only for legal procedures but many tools and software solutions include this tool as a part of their operations to make signing more convenient than ever.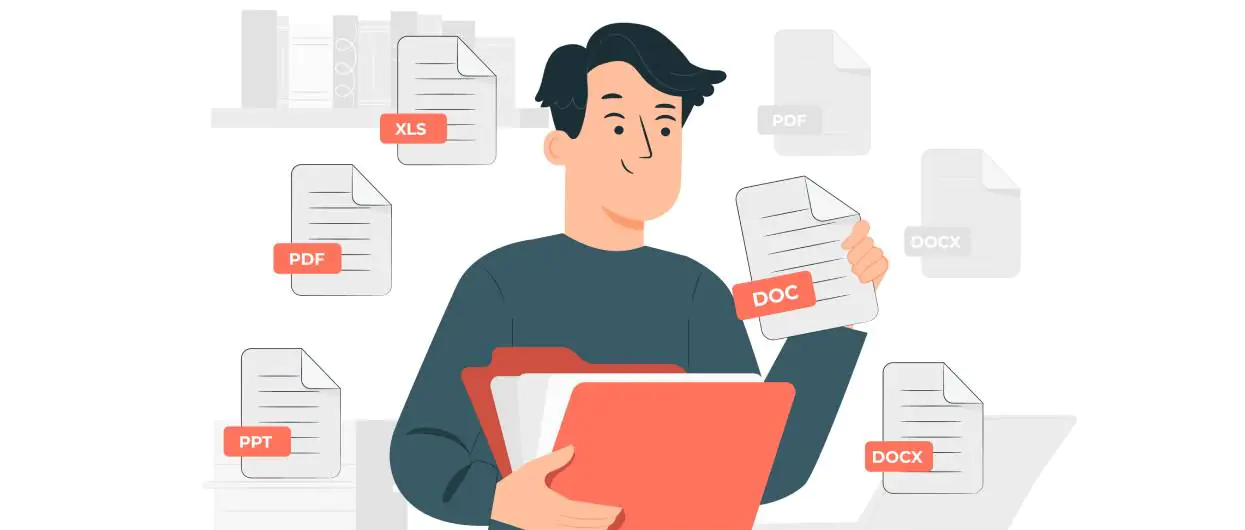 E-signatures or digital signatures support signing intent to the data which is agreed upon indicated in an online document upon signing. It also helps keep saving the e-signed document and prevent it from being altered. The recommended practice is to encrypt the information as soon as it is added to the digital document. This creates a complete trail for every signature time and date when it is taken. Independently stored and confirmed e-signed documents give another layer of protection that company owners greatly cherish. As more and more online transactions are carried out these digital signatures help to keep data in a protected shield. Try any reliable e-signature solution to cover your document security concerns. Before outsourcing your security concerns make sure to thoroughly research the service provider's policies, track record, certifications, and the list of consistent customers that choose their services for security audits.
2. Get Yourself a Paid Document Cloud Storage Solution
For all those that are concerned about information security, it is best to utilize a foolproof document cloud storage solution. Different service providers make use of different file-sharing mediums to improve their security concerns. To dodge unreliable services that come for free one should invest in an effective competitive pricing package for better results.
3. Create a Super Monitor Employee Access
Since many employees view, distribute, share and edit information all day long under strict regulations governing user access to critical information. With an efficient monitor employee access system, you can track who and when accesses information and can authenticate in time. More or less it is also significant to educate your staff about data security regulations. Those who happen to have close ties with your company and can access sensitive information should not be the only ones who must follow the document security protocol. All personal information must be accurately entered into the digital document to save it from getting ruined by scams, a good password security, workable document disposal, clean desk regulations, and other important protective measures are a part of monitoring employee access programs.
4. Get Your Documents Encrypted
Even under super protective networks and files your online documents still face possible hacking threats without effective encryption. The document files are prone to viruses or damage even in transit and with incompatible devices. Data encryption is by far the most reliable way to protect data privacy from getting invaded. It protects your data fragile information with top-notch privacy measures stored in your PCs via transmission medium i.e. The Internet.
Modern encryption algorithms are believed to possess the power to replace old data encryption standards (DES) from past years. Modern-day data authentication, integrity, and non-repudiation are all derived from these algorithms. By authenticating systems you can easily verify data integrity and that its contents are original or altered.
5. Add Watermark To Your Documents
Watermarking is another exceptional feature used to enhance online document security measures. Watermarking will help you to claim ownership of your papers. It is a trademark that is popularly used in the digital world. For instance, moving confidential papers are usually discouraged thus it is essential to prioritize them even in office spaces. Hence why watermarking saves digital documents from being copied and the recipient's email address helps to identify the main source of the leak.
6. Use Two-Factor Authentication (2FA)
Next in line is the two-factor authentication (2FA) system that works as an extra layer of protection. No one can log into the system unless they know the passcode since it grants access to secure digital documents successfully. You can get the 2FA code in two ways;
The software authenticator enters the user login password and uses mobile security tokens. The password is 6 digits one-time (OTP). It serves as an additional protection layer.
A short message service (SMS) code is yet another reliable option it also requires a 6-digit code to the user's phone number. A username and password must be provided with the code to access the imported files. It is also important to note that 2FA has its limitations that you should consider before deciding on its practical implementation.
7. Utilize An Antivirus Software
A huge number and kinds of viruses inhabit online spaces nowadays. Therefore, the use of unknown or malicious software can deeply affect your computer performance from screen pop-ups to stealing your critical business information. It is advised to install anti-virus tools in your systems as they easily access dangerous links online. This has become a golden rule that you must never forget to follow even in your sleep. Do not put your trust in any random antivirus solution always go for official sites that have a long list of users.
Conclusion –
Safeguarding online documents helps to preserve even fragile information which can be easily lost if subjected to compromised data management systems. This blog points out all the essential do's of online document security that enables you to avoid extra costs for recovering lost information and it also saves you from cybercriminals.
How ITS Can Help You With Data Abstraction Service?
Information Transformation Service (ITS) provides you with excellent Data Abstraction Services and other related options for a better data experience. With 30 years of prolonged satisfactory service-providing experience, you can count on us for all your big data projects. If you are interested in ITS Data Abstraction Service, you can ask for a free quote!