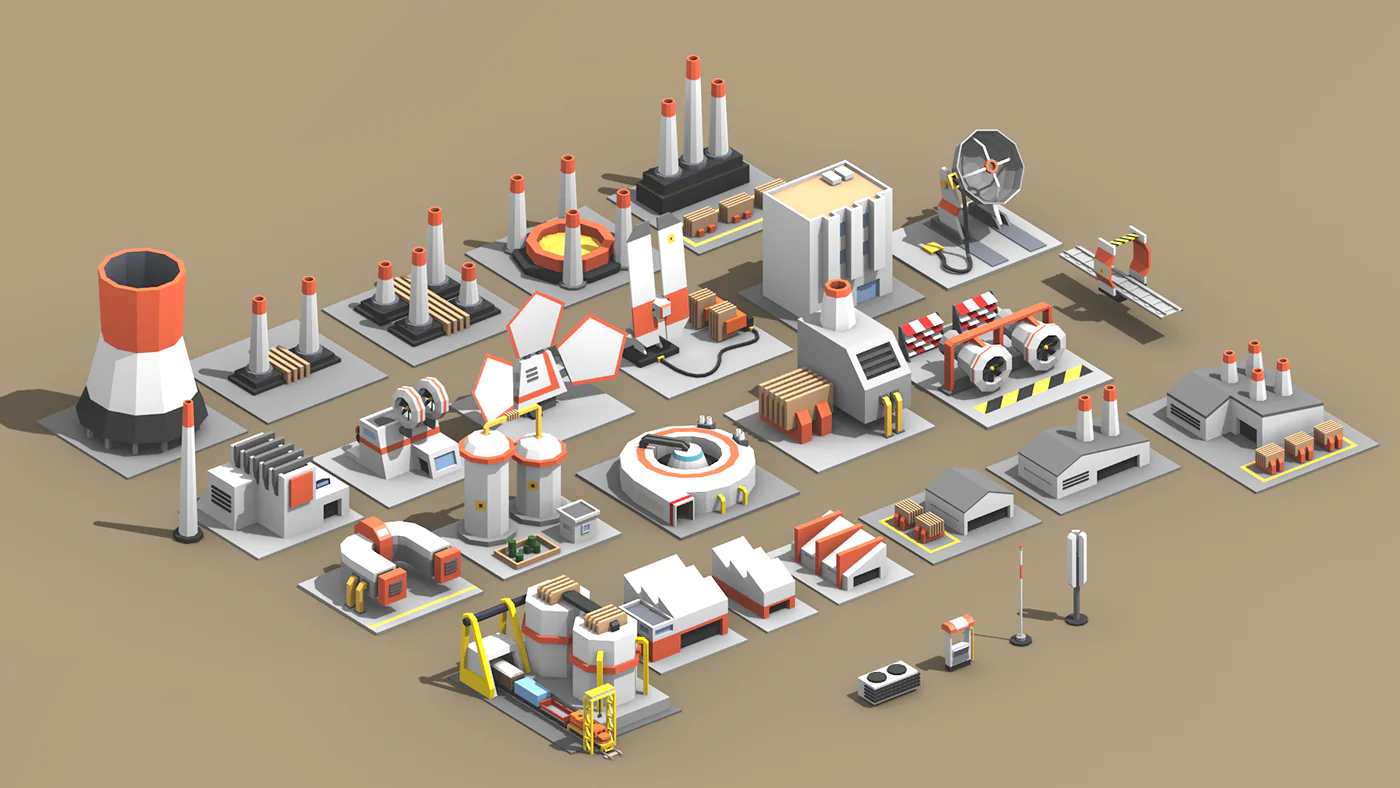 What are Gaming Assets?
Everything that can help in the development and visual set-up of the game constitutes gaming assets. The gaming industry is enlarging rapidly with the tremendous increase in growth. The industry by far is earning millions of dollars and in the future is recognized to be one of the mainstream industries. Game Asset development requires technology and creativity which in turn comes from ample experience in the relevant field. 3D Modeling has become the future of the game industry. A good gamer has the eye for pointing out which 3D Game Assets belong to which game and so on. Professional game developers are known as game artists and game scientists. Such a common thread that makes a game far better and interesting on its own is the quality of the gaming assets and characters created and employed in the game for action-packed visual representation.
What are Gaming Assets?
Gaming Assets involve realistic masterpieces that can be used in games for the creation of a real-life environment. A 3D Game involves characters, objects, environments, vehicles, icons, special effects, background music, and sound effects to create an impact upon the user's mind. A Game Asset is created by game developers and asset modelers with intensive care. A game that seemed to be very popular in the past few years is more likely to be laughed at because the version becomes less interesting or one can suggest outdated with time.
For Example, All materials that can be plugged into the game such as all 3D props, characters, furniture, tools, and vehicles are gaming assets of a particular game that makes a game more exciting than other games available in the market.
Importance of Gaming Asset Modeling
Gaming Asset development has its own notable features that can benefit your gaming business in the long run. Such as the experience of going through a 2D drawing and converting it into a 3D realistic asset is very visually very satisfying and appealing. Such a vivid description and detail lingers in the customer's mind for a longer period of time. A visually versatile asset increases your chances of getting it sold to customers. It is a vital source for gaining artistic pleasure for the senses. Assets are important attributes that build up the quality and essence of the architectural and mechanical basis of a game. Moreover, it facilitates the elimination of field interferences, lesser rework, increased productivity, fewer requests for information, fewer change orders, less cost growth, a decrease in time from the start of construction to facility turnover.
How to Develop a Gaming Asset?
3D Gaming Asset takes more than just ideas it requires perfection which by human hand is not achievable. A virtually stabilized environment requires iconic pieces from the real world lay back in the background making the scene more and more breath-taking. What can be more exciting than making all the possibilities happen that are otherwise impossible in real life. A Gamers inception is the primary motive behind all the hard detailed work that goes into 3D Gaming Asset Modeling.
One of the important steps towards developing a game that will match the idea you have in your head is determining what assets you will include and how you will develop them. Look at some of the most utilized visual assets and see how they fit in the overall process of building a video game. The development process follows from general to specific which includes alignment of ideas at first stage then comes sorting out the environment for game display and later stages involves props and character assembling with the help of latest 3D software and traditional modeling techniques.
Best 3D Software for Game Asset Creation
There are a lot of 3D software out there in the market to create good gaming content and models. Such as Auto 3Ds Max, Maya LT, and Blender are notable 3d modeling software for the creation of realistic gaming asset creation. If you are someone developing a game and are need of creating some extra-ordinary user experience for your game. 3D Artists and 3D Modelers can be of great use in this regard. An expert has great experience and the knowledge to understand the important note that your game is lacking. Employing a trustworthy game developer can save you from extra expenses and testing overheads.
Types of Gaming Assets Services
Game creation consists of many dimensions and models that require detailed sketching and modeling. There are a number of services that are now being provided by a professional service providing company to create highly amazing gaming assets. These services include:
3D Concept Art
3D Creatures and Characters
Gaming Environments
Live-Action and video production
3D Animation
2D Objects and Characters
3D vehicles and objects
In-game and pre-rendered cinematic
Visual Effects
UI and UX design Animation
Benefits of Outsourcing Gaming Asset Services
Benefits of outsourcing gaming assets development task to an expert can yield many benefits. Namely, it can provide you error-free quality assets that will have the slightest corner for any inaccuracy. All the assets can be tested and placed into a suitable environment for you to review. In addition, outsourcing can be really beneficial in terms of quantity as well. If you are short on time and want multiple game assets to be developed within a couple of days or even hours.
A professional can take care of your requirements on a first priority list. Gaming Assets development by outsourcing can be realistic, easy, and quick. Visual representation ensures whether your game is going to be bought and played by many customers or not. A Gaming Artist can optimize gaming assets to look even more visually appealing to customers for increasing your company's sales at an incredible rate.
An outsourcing service provider provides in-depth consultation of your gaming assets projects as well as samples to ensure that all your specifications are being met under budget. Latest technology and tools are employed for the development of high-quality 3D assets in both hyper-realistic or cartoonist landscape. Hence, for versatile gaming asset creation and to stand the competition in this growing industry it has become essential to outsource gaming asset projects to standardized gaming asset modelers.
How ITS Can Help You With Gaming Asset Services?
Information Transformation Services (ITS) has been providing Gaming Asset Services for over a time now. ITS, knows all about the modern day industry and its trends in the Online Marketing Business. ITS, is light on the budget and heavy in terms of quality and stature. Our highly responsive and interactive team specializes in Gaming Asset Modeling Services and will note down every essential detail provided by you and in return turn your dream into a real life realistic or virtual reality. We also cater a wide variety of services concerning gaming asset creation such as Sketching, Modeling, and Designing Service. Our organized and well-managed ITS Team specializes in 3D Modeling, utilizing latest software and expert recommendations. Ourprofessionals handle all gaming projects with fastest turnaround time to help your business expand exponentially. If you are interested in ITS Gaming Asset Services, you can ask for a free quote!