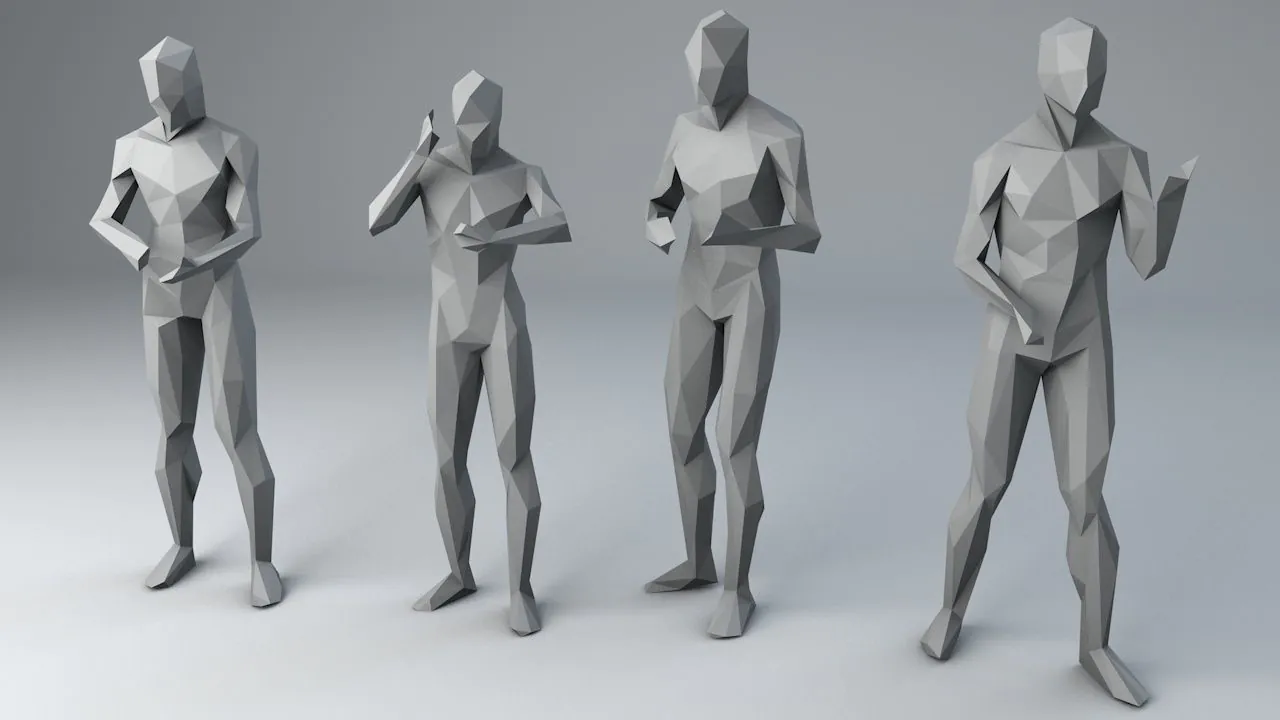 What is 3D Character Modeling?
Character Modeling is the shaping of models that can act as characters within a play. 3D character modeling, on the other hand, is a special technique that has resulted due to the technical advancement of the 20th Century. 3D Representation has shaped our lifestyle in every possible way, from our television screens to our daily life socializing routine. Everything has been shaped according to 3D representation modeling.
Computer graphics produce 3D digital representations and models of any object or surface. A professional can render your desired images into stunning 3D visual characters with the help of specialized software. The creation of 3D characters requires a lot of field-related knowledge and ample experience to channel finesse during the construction of models.
What is a 3D Character Modeling Service?
3D Character Modeling Service is a well-known service among video game developers and mechanical engineers. The service corresponds to assist in all fashion 3D character modeling, starting from a mere perception to a final realistically rendered model. An artist uses special software to manipulate points in virtual space (called vertices) to form a mesh: a collection of vertices that form an object. 3D objects can be created automatically or manually by deforming the mesh or otherwise manipulating vertices. They are used for a variety of mediums such as video games, movies, architecture, illustration, engineering, and commercial advertising. Process of 3D Modeling results in a digital model sketch capable of being fully animated, making it an essential process for character animation and special effects. The core of a model is the mesh. A mesh is typically defined as the convergence of various points together in a structured form between time and space. Many latest software, support 3D character modelings such as Maya, Blender, Cinema4D, and SketchUp for portraying believable perfection.
Examples of 3D Character Modeling
3D Modeling is said to be an integral most dominant part of many creative designers and modelers. Engineers and architects use it to plan and design their work. Animators and game developers rely on 3D Character Modeling Service to bring their ideas to life. Every Hollywood Animation movie, as well as a blockbuster cinematic experience or a world-class gaming application, is a work of art of 3D character sketching and modeling. Because of the high demand for 3D modeling services the industry is growing rapidly at an exponential rate.
For Example: The Netflix series Game of Thrones uses 3D modeling and animation.
Types of 3D Character Modeling Services
You might as well be thinking right now that how 3D Modeling can be divided into further types as it is itself a fully defined and technical service. Such types involve further feature enhancement of 3D rendered character models for better quality and realistic results. There are many further services related to 3D Character Modeling Service. A few of them are listed below for your understanding:
Ultra-Realistic Digital Double and 3D Character Modeling Service
Semi-Realistic background 3D Character Modeling Service
Stylized 3D Character Modeling Service
3D Creature Modeling Service
Cartoony 3D Character Modeling Service
Benefits of Outsourcing 3D Character Modeling Services
There are many well-known adventurous advantages attached with outsourcing significant 3D Character Modeling Services to a professional. The interesting one is to create a hyper-realistic model with professional lighting algorithms that only a professional artist can comprehend to its fullest capacity. Furthermore, a professional service caters to you with impeccable creative rendering services that will leave your customers in awe of your flawless 3D rendered characters. Not only one but an expert presence provides you with a whole package of benefits such as:
Accurate Depiction and Display
A professional service providing company listens to your ideas and perceptions and lays them out into enticing models by using technical software. It is essential to hire a professional to ensure all your requirements are being met and the product shape and size depicts accuracy or not!
Highly Affordable and Less Time Consuming
To your surprise, 3D character modeling costs a fortune. It involves a lot of editing, structuring, and remodeling to achieve perfection by hand and through the right use of tools. The best option is to get an expert certified service to create artistic 3D characters for your company or projects within the shortest time possible. 3D Artists can design both low-poly and high-poly 3D characters and assets for real-time rendering as well as pre-rendering.
Detail Oriented 3D Character Modeling
Artists have the habit of doing best what they do! It is because they have nothing else to do and it is their job to assist you with realistically rendered character face models. 3D models for the real-time rendering have strict requirements to the number of polygons, size of textures, and number. Mostly, 3D models for the interactive visualizations are low-poly for the quick transformation of the 3D model into a finalized 3D image. For an Expert 3D Modeler all such detailing is like icing on a cake!
Custom 3D Rendering Service
The creation of rendered animation, models, and walkthroughs are flourishing as we move ahead in time and space mixing well both sight and experience for the user. Custom 3D models for any of the 3D software should support .obj or .fbx formats for realistic character modeling. 3D Character Modeling demands time and specifications, an artist must have a sketch in his mind about the character specifications in order to recreate it in a life-like form. For fulfilling basic to specific requirements of 3D character modeling, it is best to outsource a Professional 3D Character Modeling Service.
Skillful 3D Artists for High-Quality Maintenance
3D Modeling includes marking the existence of Artificial Intelligence at a primary point, the vast academic subject that is considered to shape the face of the earth in the upcoming years. 3D modeling has made rendering, alterations, movements, texturing, lighting, rigging, and modeling far yet the easiest as possible than just merely by a human hand. A team of designers has extensive experience in the designing of the art 3D character models and 3D assets for any game or apps that reflect your vision and hence make your production stands out from the rest. Hence, a professional 3D Character Modeling Service makes you stand out from your competition with enticing character models.
How Information Transformation Services Can Help You With 3D Character Modeling?
Information Transformation Services pledges to provide you with the best error-free and accurate service that comes with quality assurance. With over 2000 satisfied customers we have all the expertise to transform your valuable data into an intriguing experience for your users. Being a member of this diverse and augmented team of professionals I can guarantee you the latest and efficient services and that too in the shortest turnaround time as possible. Here at ITS, The environment and our team is well suited to your comfort to favor communication. ITS offers ISO 2700 Certified BPO Services to make you feel, that your product and idea is in the safest hands. Not only this, we offer initial package estimate consultations to convert your interests into blueprints to 3D Models. If you are interested in ITS 3D Character Modeling Services, you can ask for a free quote!