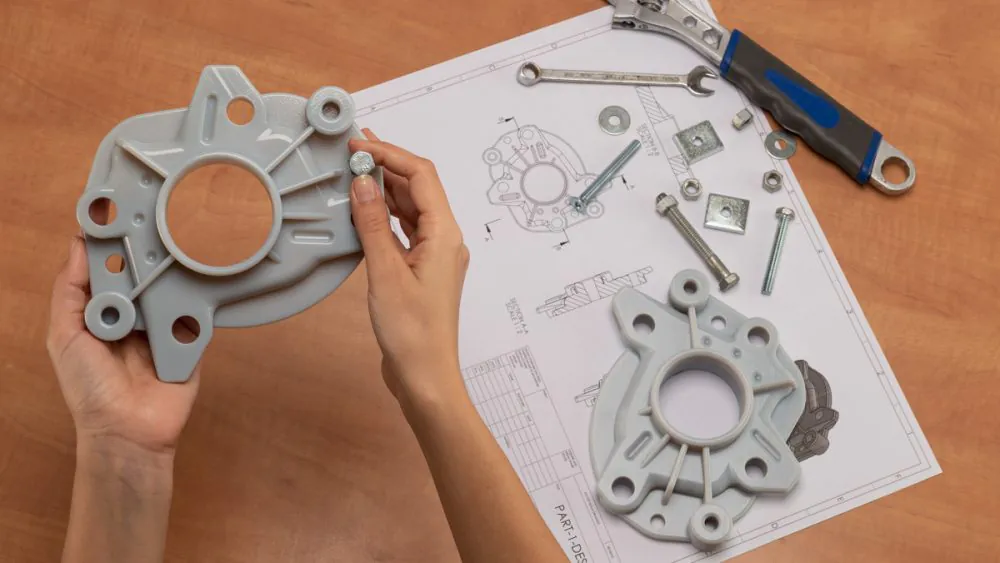 Top 5 3D Printing Predictions For 2021
Until 2017, various additive companies had materialized 3D printing technology. 3DP occurred as an explosive transformation for hope for a better future. 3D printing has remained the talk of the town for its uses in business, industrial and technological fields such as Blockchain, IoT, high-speed 3D printers, etc. As per leading, industry analysts report, 3D printing can become the center of excellence by 2021. The technology is capable to establish 40% of the total manufacturing corporations. This fast-paced globalization of 3D printing is undoubtedly the result of standard automation and software integration.
However, there can occur a short-lived decline with the over-saturation of markets selling cheap quality 3D printers. Makers of inexpensive 3D printers will be in demand this year but a need for more accurate and premium quality 3D printers are ought to be in fashion with time.
Latest Trends in 3D Printing to Watch Out For
Our blog highlights all trends in the 3D printing technology industry that are popularly adopted nowadays. These include –
Application-driven Approach will Incentivize Growth in 3D Printing Technology
According to Additive Manufacturing Report (AM), the 3D printing technology industry is supposed to touch $10 billion by 2021. The assumptions are based upon the ongoing developments in the Additive Manufacturing industry. It is focused on building the latest machines that are equipped with new and improved features. 3D printing is seen as a way to leverage and harness AM technology due to its transformative power. It is quite evident that in near future 3D printing technology is seen to be fully embraced to meet increased customer demands. By 2021, around 20% of business products are expected to be 3D printed. The idea is equally fascinating and useful as it sounds! 3D printing is a remarkable innovation that allows manufacturing companies to utilize existing technology coupled with 3D printers to reduce business developmental costs.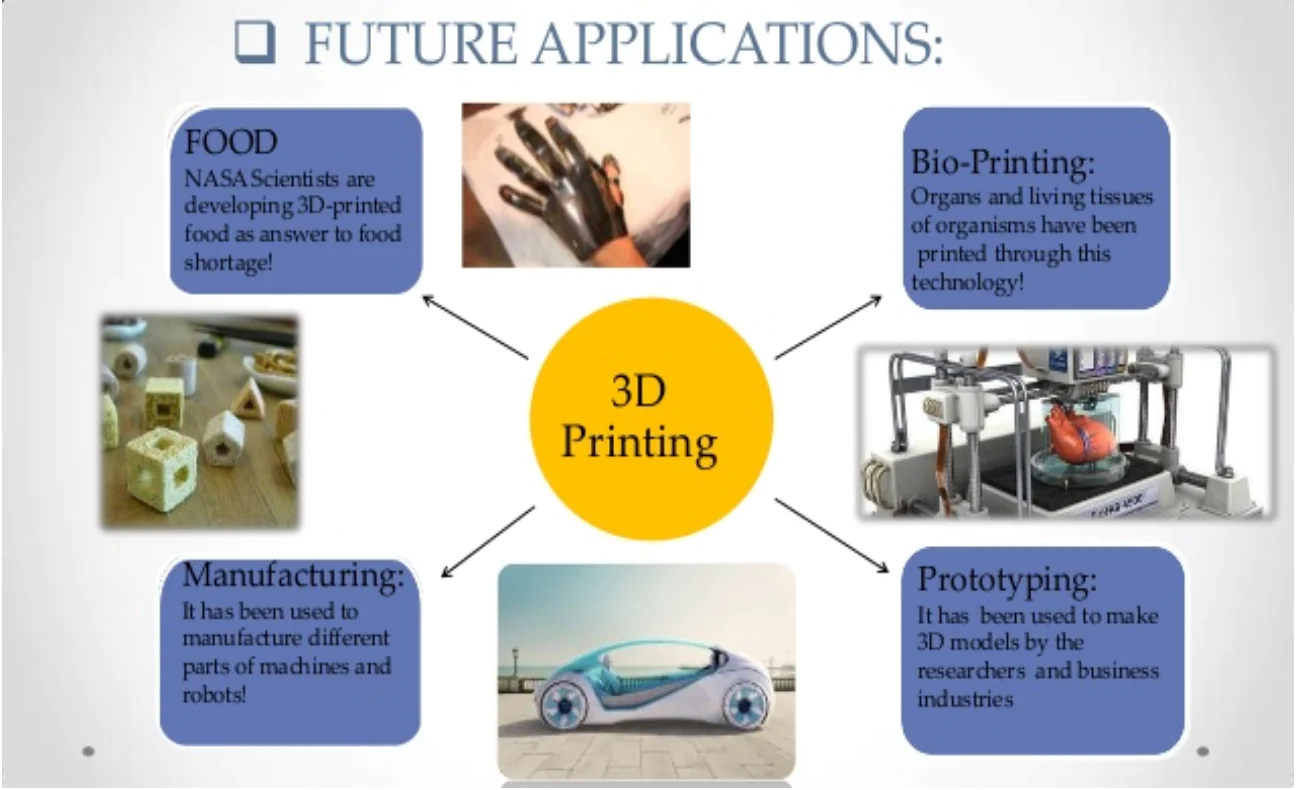 Simulation Software and Automation will Reduce Operator Intervention
As 3D printing technology is setting new standards in the industrial sector, many manufacturing companies focus on the pre and post-production stages of the product. With 3D printing, you can create tools that are functional without extra finishing or intricate detailing. 3DP technology is a way forward in the industrial revolution. Some operations in the later stages require more time and expenses can be effectively streamlined by employing pick and place robots. Furthermore, adding simulation software and industrial automation tools can help strengthen the efficiency of the production system. The software helps to predict and identify possibly occurring failures in the early stages of the manufacturing process. This eventually saves more time and cost overheads that can be used in other developmental processes.
Integration with Existing and New Supply Chain will Broaden Applicability
3D printing had been significantly put to use in various supply chain activities. This incentive proved useful as the successful production was achieved without tools and within less time. 3DP technology is an important asset that holds in itself a broad spectrum of applications that can benefit humankind. All resource-intensive tasks can be well managed by using 3D printing technology. 3D printing technology predicts the accuracy of your manufacturing supply network and can be integrated with existing ones to increase its transformative power exponentially to form a digital supply chain.
Co-creation and Collaboration will Pave Way for Ready to Integrate Products
The addition of 3DP technology within the industrial sector will result in better and error-free collaborative results. 3D printing techniques joined with software, hardware and other mechanical services can yield optimized consumer goods. Such goods can be efficiently created for a larger community of users. Until 2021 or above the industrial sector is seen to rise to new heights of manufacturing genius. Co-creation is expected to become mainstream in a few years as it effectively combines customer market awareness with manufacturing requirements. 3D printing software possesses the intelligence needed to lead on generations and make a transformative impact.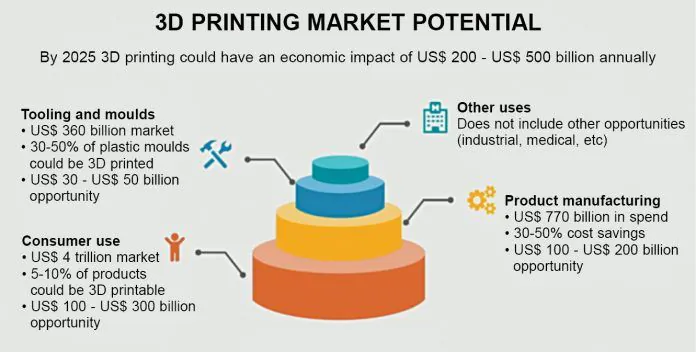 Metal 3D Printing will Enable Prototyping Complex Commercial Products
Metal 3D Printing is the fastest ever-emerging technique that is being adopted by manufacturers to transform CAD designs into real-life models at a lower cost. The technology is predicted to be used to create 3D printed components of aircraft. Although the entire traditional modeling process can't be replaced the innovation still provides easier and efficient ways to promote real-time inventions. In the future, metal 3D printing technology can be set as a go-to technology to create prototypes of consumer products and fix various manufacturing challenges.
As 3D printing technology is used today to produce jigs, tools, fixtures, and various other mechanical components similarly, it is seen that metal 3D printing technology has a higher chance to become a new lifestyle in the manufacturing field in upcoming years. Heavy equipment and other industrial machines have been seen to adopt 3D printed jigs, tools, and fixtures. 3D printing has found undeniable usage within the healthcare sector for the production of medical tools, especially in dentistry. Different fields are seen to carefully employ 3D printing as an integral part of their business function.
Conclusion –
The 3D printing concept is quite simple, designing things in the capacity of an industrial robot and creates models joined with a 3D scanner. 3D printed objects are not confined within any geometry or shape but can also be used with some well-calibrated 3D printer. The yielded outcome is close to reality and proves cost-efficient by all means. 3D printing has undoubtedly unfolded a new era of technological improvement. 3D printing is seen to be less detrimental to our surroundings and is estimated to meet the unprecedented demands of human aid, machinery, consumer products, machine parts, food, and whatnot.
It is also crystal clear that additive manufacturing will continue to cover up the increased demands of consumers and add to the global economy in 2021. This will result in more investments as 3D technology has started to revolutionize the world. To sum up, "3D printing is the heart of everyday living for all of us. It is a way forward for technology that is destined to provide increased opportunities for enterprise, labor, innovation, and creativity."
How ITS Can Help You With 3D Modeling Service?
Information Transformation Service (ITS) has been providing 3D Modeling Services for over a time now. Information Transformation Services knows all about the modern-day industry and its trends in the Online Marketing Business. ITS is light on the budget and heavy in terms of quality and stature. Our highly responsive and interactive team specializes in 3D Product and Asset Modeling Services and will note down every essential detail provided by you and in return turn your dream into a real-life realistic or virtual reality. Information Transformation Service (ITS) also caters to a wide variety of services relating to efficient 3D Modeling and Designing services. If you are interested in ITS 3D Modeling Services, you can ask for a free quote.