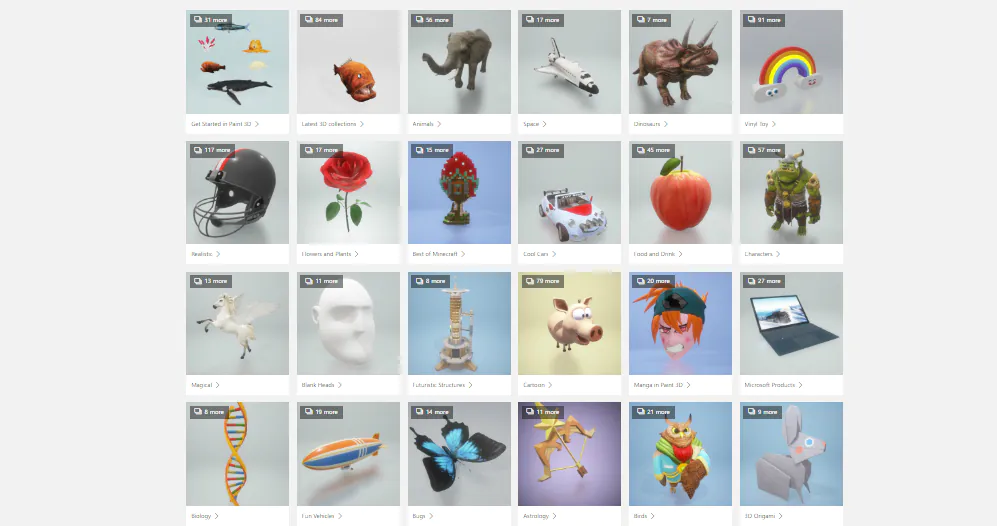 Top 10 3D Model Databases For 3D Printing
If you want to 3D print a model this does not mean that you always have to begin from scratch. There are various websites available over the Internet which offer both free of cost and premium 3D models which you can get access to for your benefit. 3D modeling is the best version of representation by the advanced 3D printing methods at the moment. Many various fields are being benefited by the scientific process to create real-time modeling prints.
Professionals employ 3D printing to attain structural stability, material coverage, and much more. If you are some modeling expert or a beginner looking to level up your 3D printing game then this blog is written just to cater to your interests with new improved 3D printing skills to increase your product model market at all business levels. The below-mentioned skills are important ones to note down and inculcate within your professional routine.
In this blog, we will essentially pinpoint all features of the most popular 3D Databases which can be used for your 3d modeling projects. Key features like printability, accessibility, selection, quality, and cost are compared to enable you to choose the best one fulfilling your modeling and printing needs. You can optimize designs according to your will and can set strict parameters for the program to follow just like measurement scales, materials, vision, and expectations at the end of the blog.
1. Cults 3D
Cults provide the users with the perfect range of 3D models directly from the maker's inspired files from the professional high-quality designs. Cults check out each of the 3D design concerning printability for you and categorize them into different sections as art, fashion, jewelry, architecture, and other home appliances. The mix of the modern style user interference and a well-managed database is all you need to focus on enticing 3d model creation and rendering. Many of the models come free of cost as Cults support 5,000 models at your service. The target of the 3D design website is mainly designers and hobbyists.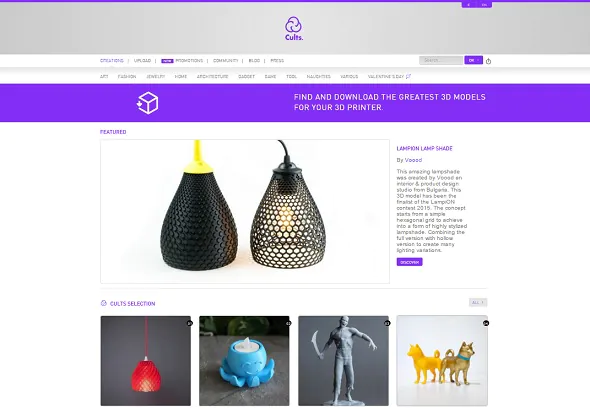 2. Pinshape
This particular website offers is a visitor splendid opportunity to browse their way across the selection of more than 13,000 including both payable and free 3D modeling designs in an STL file formatting. 3D Printing Models are a child's play to be found on Pinshape with excellent organization and remarkable visual representation. The excellent 3D designing website is specially designed to provide all types of unique and trendy model designs at a single place to benefit beginners and masters at the same time.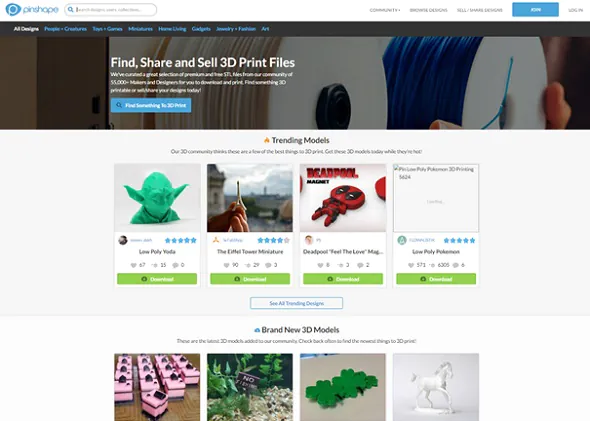 3. 3DShook
3DShook Website is a more similar one to Pinshape and Cults but differs in the designing aspects which are more focused on hobbyists than designers. This proves to be a fun fact about 3DShook as the platform provides free-of-cost assistance to cater to your modeling interests with its interesting packages and deals. 3DShook offers 1,500 model options. You can safely choose the design which sets your taste and can readily start the 3D Modeling Process.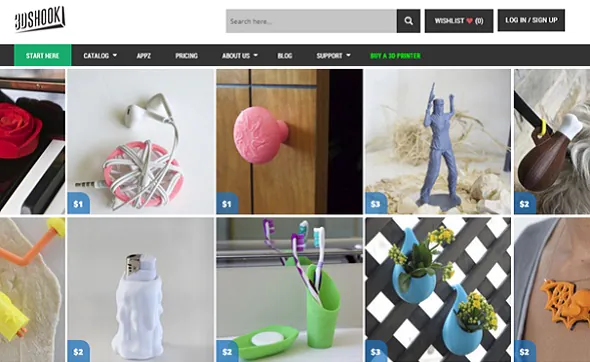 4. Thingiverse
Thingiverse is one of the largest fits to your 3D printing and 3D modeling concerns. It one also an efficient community marker that provides free-to-use STL database files only. If you want to design your models more systematically then Thingiverse is a must website to check out for expert opinion in this regard. Sometimes, you might found a bit of disintegration among the databases than in Cults and Pinshape. Thingiverse provides all such services for free and there are up to 9,000 safe designing options to choose from.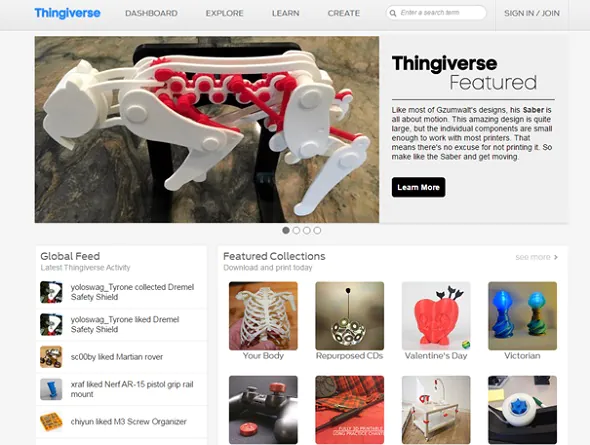 5. GrabCAD
GrabCAD is slightly different from all the 3 modeling design website options we have covered so far. At first, it offers technical, scale, and engineering models only. And secondly, GrabCAD filters the database accordingly with the 3D modeling software tool in which the designs were formed primarily. It is the platform for all your technical 3D designing requirements as there are about 27,000 options you might want to check out! However, the website is not intended for 3D Printing.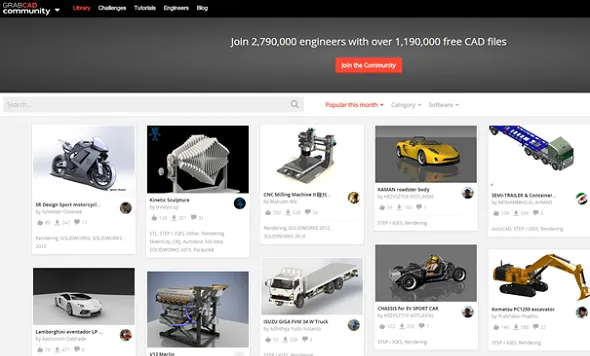 6. 3D Warehouse
The website caters to all architectures, product designers, and scale modeler's interests. The site is all geometrical and was created by the popular software SketchUp 3D Warehouse. The website supports a well-organized section only for 3D Printable Models as a separate entity. All other models can also be printed with a 3DPrintCloud connection. 3D Warehouse offers nearly 38,000 3D Printable models.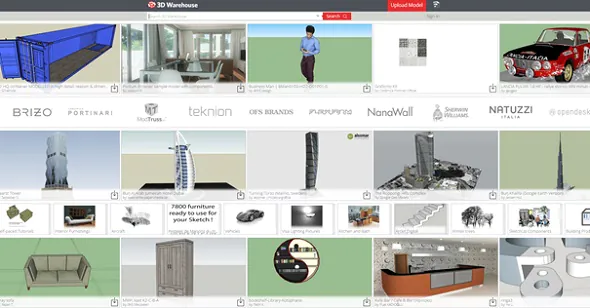 7. CGTrader
CGTrader is another gold mine for all 3D model and print lovers, the website provides a large database for 3D printable objects. As far as other modeling facts are concerned CGTrader provides almost 13,000 models for your modeling requirements. Also, the website is seeming to support multiple 3D printable jewelry designs in particular. Moreover, the website is suitable as it offers all models at highly affordable rates, and most models even without any fee.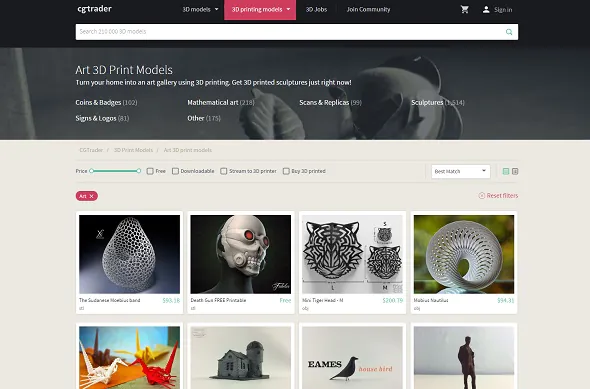 8. TurboSquid
TurboSquid is your dream place to download stunning 3D designs for your prospect 3D Models. It is essentially the most professional platform you will find regarding 3D designs. All the designs are visually splendid but these modeling designs are not 3D printing optimized. Also, no filtering option is supported to find specific 3D Printable Models. All the models made available on the website are premium and are payable files. But it is to ensure that quality is set accordingly with the prices.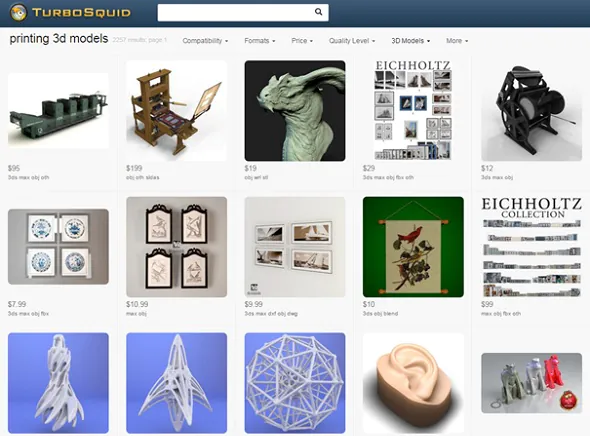 9. 3DExport
3DExport is another similar website with TurboSquid. The database focuses on the visual qualities of the premium 3D models. Also, 3DExport provides its users with a filter option to further leverage easy access to 3D printable models only. There are approximately 1,000 3D modeling designs available at 3DExport.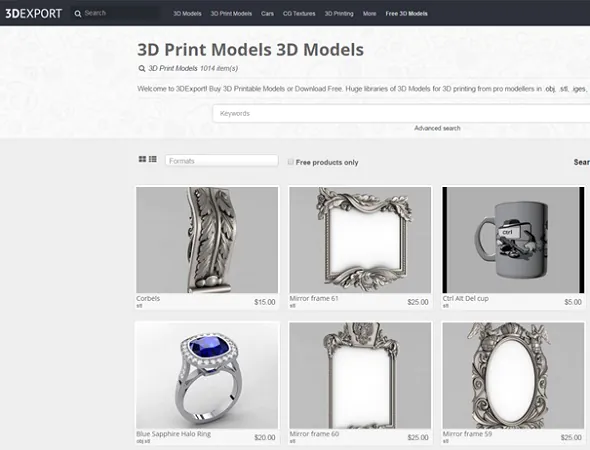 10. Remix 3D
Remix 3D is more than just a 3D modeling database. It is a whole Microsoft community for professional and expert modelers who on their own will want to communicate their expertise to the audience (beginners). The modeling libraries that the platform supports are organized n to well-managed categories by names. Such models can be usefully remixed on Microsoft Paint 3D. The cactus in the above-mentioned image is a 3D printing tutorial for starters in Paint 3D is modeled with the assistance of Remix 3D. All the products you see in the image are great examples of modeling references for all beginners ready to start their 3D modeling and 3D printing journey.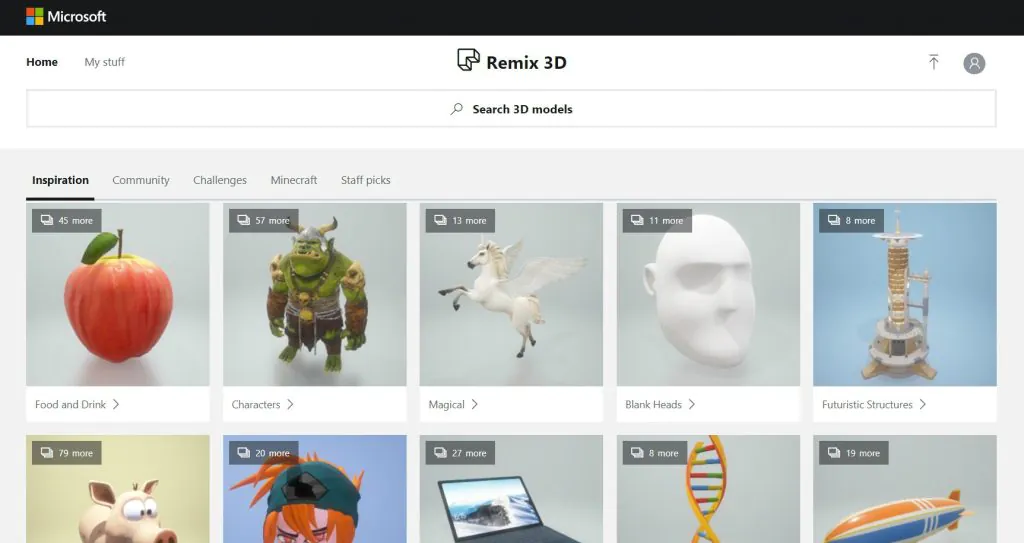 How ITS Can Help You With 3D Modeling Service?
Information Transformation Service (ITS) has been providing 3D Modeling Services for over a time now. Information Transformation Services knows all about the modern-day industry and its trends in the Online Marketing Business. ITS is light on the budget and heavy in terms of quality and stature. Our highly responsive and interactive team specializes in 3D Product and Asset Modeling Services and will note down every essential detail provided by you and in return turn your dream into a real-life realistic or virtual reality. Information Transformation Service (ITS) also caters to a wide variety of services relating to efficient 3D Modeling and Designing services. If you are interested in ITS 3D Modeling Services, you can ask for a free quote.