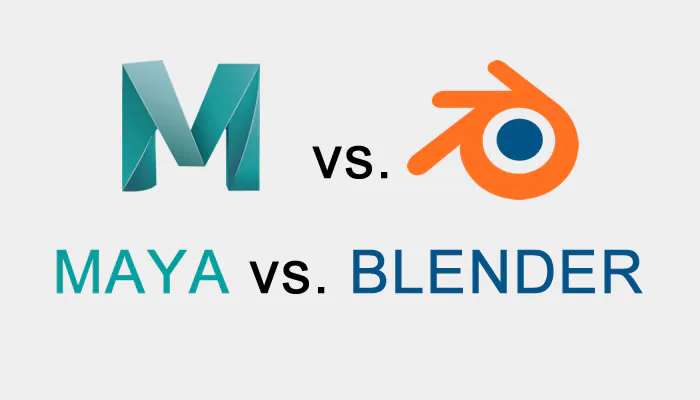 Maya Vs Blender: Which Is Best For 3D Design?
Newcomers in the 3D designing industry often face confusion regarding effective decision-making in selecting 3D modeling software which can be used for making enticing 3D product designs and models. In this blog, we are particularly focusing on newbies in deciding between the top two designing software by stating clear differences in their applications. At the end of the blog a brief comparison to help you decide which one is beneficial for you to use.
What is Maya?
Maya is a product of the well-known modeling company Autodesk. Maya software is the leading software in the modeling industry. Maya is a perfect match for product animation, modeling, and simulation. It is a very handy tool that is exceptional for detail work like character designing, motion graphics, UV maps, and virtual reality. Maya software tool is convenient to work with both high poly and low poly designs. This advanced 3D program is well suited to be used in the computer game industry. It takes into consideration all the design and character details along with texture details on account of the model arrangements. You must be thrilled to know that designers while taking a shot of the blockbuster "Game of Thrones" series utilized Maya software for creating astonishing 3D animations for certain scenes.
How to use Blender?
Blender is an open-source and free 3D application developed by Blender Foundation. The tool comes with splendid apparatuses for simulations, rigging, modeling, reproduction, and movements for gaming and video creation. You can use Blender software to create UV maps and low poly designs. In addition, the tool comes with the latest features for editing Python scripting. The blender software version is compatible with Windows, Linux, Macintosh operating systems. This modeling software tool is a specialized community-driven program and provides instructional materials or tutorials for freshmen designers.
The objective of the Blender Foundation is to allow designers to add to product improvement. The software allows quicker bug fixes, construction of a better environment, formation of highlights, and a better modeling experience.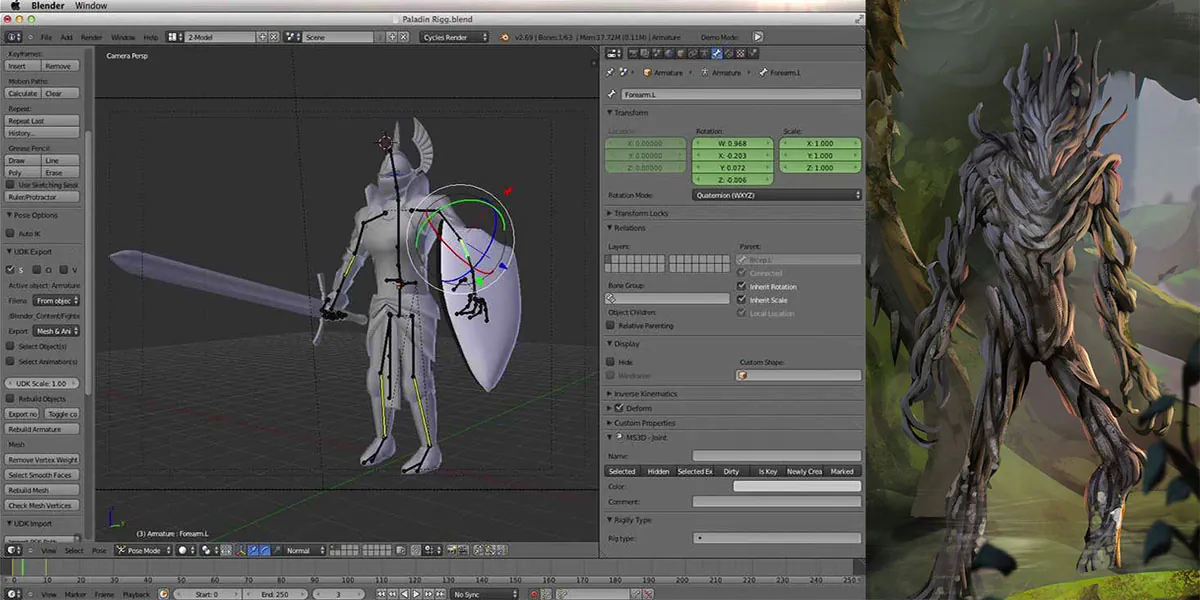 Blender Vs Maya
After the brief introduction about both 3D software tools, we can now compare them side by side for your better evaluation. Although the software tools may appear to have quite similar instruments yet there are many distinctive features you should consider before finalizing a workable tool. Important factors to be considered include a User interface, overall cost, and prime focus of your project. View the software tools in correlation and see which 3D application matches your business requirements in the truest sense.
User Interface
Both Blender and Maya are remarkable and efficient animation software tools that can easily run on Mac OS, Windows, and Linux. Therefore, without any inconvenience, you can use them on your PCs. The user interface supported by these 3D applications is significant for designers to complete their work on time. On the off chance, 3D modeling takes long and intensive hours of labor to put things together in the right choices.
In our face-off of Maya versus Blender, client reviews are analyzed for putting up a good comparison for your sake. Maya wins as its user interface stands more standard and clear for clients. The user interface of Maya software is depicted as "powerful and Easy-to-use" on numerous platforms.
Costs & Target Group
In any modeling scenario, concerning costs, Blender is one of the favored choices in our skirmish of programming. Blender is a free, open-source, and authorized modeling tool. Blender is a piece of General Public License (GPL). On the other hand, Maya software costs around 2000 Euros per year for a 3D bundle.
About the Target Group, we have a tie between the two 3D applications. This point strongly depends on the nature of your requirement. Big organizations and studios invest in Maya software easily by managing the cost overheads of 3D programming as well as other progressive devices. A blender is a good option for little scope use in designing studios and for professional modelers. Because Blender services are for free, the tool becomes groundbreaking in the modeling world for all kinds of organizations. In case you are starting 3D displaying then Blender can be an appreciable alternative, to begin with. Nonetheless, you must always count the motivation behind your 3D programming venture. If you belong to the computer game industry then Maya software is a superior venture. The reason for this is that the software tool is more utilized for the gaming industry and 3D fashioner work. Blender being a cheaper option yet reliable for 3D demonstrations is beneficial for little studios rather than large organizations.
Applications of the 3D Software
Our clash of 3D programming is a tied 1:1 until now and it comes down to this point to decide which one wins the debate. Most recent developments in modeling software tools have fixed devices that are much needed to make a realistic animation. Both the discussed 3D applications have features like mapping, texturing and finishing, etc.
A blender is a mainstream tool commonly used to create enticing interior designs for both professional and architectural students. The increased popularity is all thanks to its free permit along with incredible editing options for lighting and texturing. Maya software tool is a decent option if you use it for animating computer games. You will get hold of a lot of animation options to create stunning character designs. For both of the 3D applications, you must be prepared to add enhanced visualization effects. When we talk about 3D printing likewise, Blender and Maya are equipped with features for sparing the right document. Before you begin with designing your 3D model you must double-check what type of technology you would want to print the model in and what model material would want to use. Both the 3D applications can spare STL records which serve as a plus point when it comes to Additive Manufacturing.
Which Software to use?
The choice of the software tool depends upon the nature of your modeling project requirement. If you are doing this as a hobby or have a small studio then Blender would prove an efficient option as it is both free and comes with various applications from designing. On the other hand, if you plan to explore professional special effects and the gaming industry then you must opt Maya software tool. It will help you make a mark in a big corporation. Maya software is looked upon as the industry standard for 3D modeling professionals.
How ITS Can Help You With 3D Modeling Services?
Information Transformation Service (ITS) offers an array of 3D modeling services to do your business right. Our seasoned professionals ensure no stone is left unturned to provide astonishing 3D models. Become a part of our extensive list of satisfied customers by outsourcing all your 3D designing, modeling, and animation concerns to none other than us. If you are interested in ITS 3D Modeling Services, you can ask for a free quote!