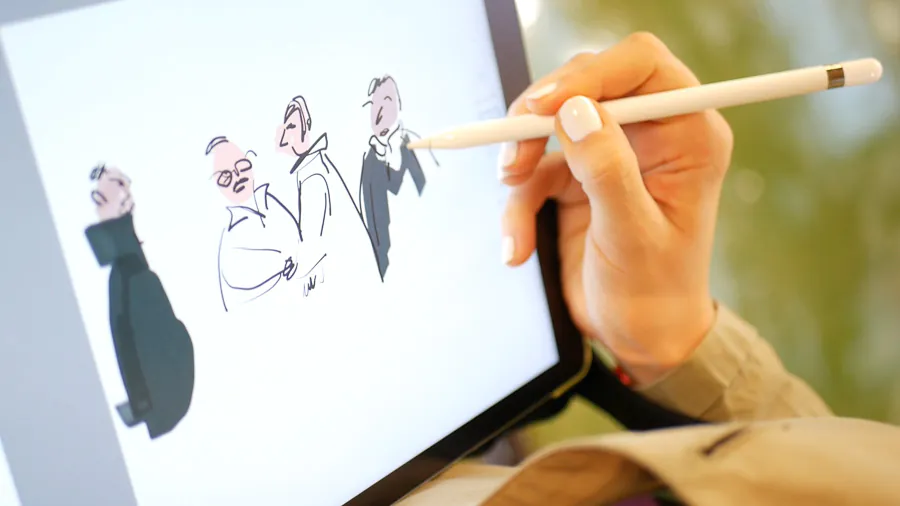 All You Need To Know About Illustrations
Visuals are common elements of any impressive presentation that the human eye sees today. All this is thanks to a professional illustrator and the unique illustration style the expert projects to tell stories and create an idea into the minds of the viewer. The importance of an exceptional illustration service can be felt when you face problems while designing your product illustrations digitally these days. In this blog, you will learn more about what is an illustration, its various styles, and emerging trends in 2022.
Different Styles of Illustrations
Illustrations can be divided into two segments which are further classified into more styles –
1. Traditional Illustrations Styles
Traditional illustration styles are classical ways of creating art like cave paintings, woodcutting, etc. every other form and style of illustration emerged from traditional illustration styles. The leading styles such as acrylic, lithography, watercolor, woodcutting, pencil calligraphy, charcoal art, pen and ink illustrations have evolved from this kind of illustration style. These hand-drawn expressions are commonly adopted to deliver meaningful art messages to the community. The technical drawings and diagrams are termed as an excellent medium of communication of ideas and diverse thought processes. Handmade illustrations form the basic foundation of idea representation. It has evolved exponentially since the evolution of human civilization. People started documentation of ideas, events, and ideas using different mediums by making use of illustrations.
2. Modern Illustration Styles

In the modern-day, technical illustration styles have emerged to cater to art, designing, concepts, and drawing processes using digital tools. Nowadays almost all digital illustrators make use of excellent tools and apps to create enticing illustrations about client product ideas and inspirations.
Modern illustration styles are further divided into:
Freehand Illustration
A stylus or tablet is required in which a digital pen and ink are used to create brilliant freehand illustrations anywhere you want. The imaginations are given perfect shape, structure, and color n order to meet customer satisfaction. This style is gaining much popularity over social media platforms like TikTok and Instagram to make viewers understand the unique messages behind it.
Vector Illustration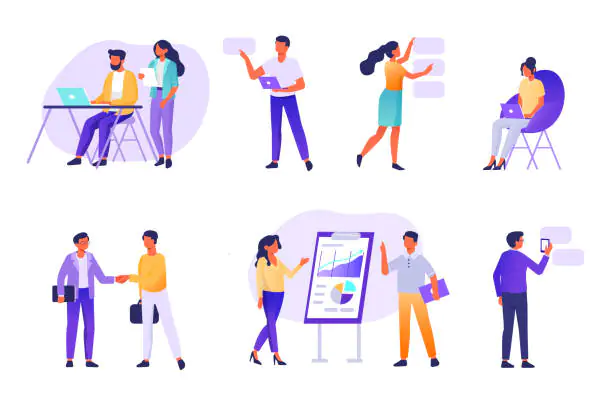 Vector illustration is a much more specific illustration approach. The illustration style is a manner of representing a well-formed idea in 3D coordinates to give a solid shape to the ideas. The ideas can be portrayed in an interesting and precise manner. Nonetheless, all kinds of website elements, website logos, and graphics can be designed using vector illustration tools. Artwork requires a definite medium for ideas to be expressed all your thought processes can be presented on a canvas-like digital platform to communicate with an audience. The designer will at first interact with the client to learn more about his/her ideas and what exactly the message is about. Afterward, the designing process starts with all the essential illustration details at hand.
In a world where technology is constantly bringing innovation in the digital market, every business should invest in perfect technical illustration services to grab more and more customer attention towards their product or service. The suitable criterion of an illustration is starting with a workable concept of drawing or design. Many are of the view that anyone who can pour creative juices into the illustration will be able to accomplish an excellent illustration!
However the traditional sketch-based illustration and complex illustration styles are ought to be amalgamated, this has resulted in a way more complex style which demands illustrators to be constantly updated with the latest trends in 3D art and illustrations.
Trends in Illustration to Look Out for in 2022
Illustration has evolved over the past decades today we get to see various forms of illustrations on various platforms. Five emerging trends in the illustrations in 2022 are listed below –
The thrill of 3D Illustration
A 3D illustration is a popular option that is extensively applied to almost every sphere. To create a 3D illustration you must have a creative mind to blend in patterns and colors for a perfect outlook. A 3-dimensional illustration is perfectly suitable for technical products and mechanical illustrations as it helps portray them in real-time with a higher accuracy level.
Fascinating Photography Mix
Last year witnessed an immense amalgamation of illustration and photography at a large scale. Various exciting techniques and features are merged to be used for both photography and illustration in the coming year. A good photography mix can yield creative energy for your business products and make them look more appealing to potential customers.
The Melody of Movement
An illustration becomes more user-interactive when there is a certain kind of movement involved with it. The motion can be any animal figure, cartoon, or animated object, but the perceived effect for the receiver remains equally effective. Customers feel more connected with interesting illustrations including moving objects and the message also becomes easier to understand.
Articulation of Art-and-Craft in Illustration
Retro style illustration comprises artisan coffee movements, multilayered worlds made of thread, abstract artworks, vinyl boards, and the use of mixed media. These ancient styles of illustration continue to impress clients to an extent. As the saying goes "Old is Gold" is essentially true in the case of illustration. The balanced union of traditional art & craft with the complex form of illustration can certainly make anyone's mood. Hence, in 2022, it is predicted that a mixed form of illustration has a chance to express ideas and matter splendidly. Of course, this trend can promote your business ideas and products to a mass audience.
The Cool Factor of Color Palette and Vector Designs
Illustrations need to be well thought out to be perfect throughout. For many ages, illustration has been incomplete without two illustration styles namely, color palettes and vector designs. The same trends are to be seen this year also. The only addition in the picture s use of more vibrant colors palettes, intensely white and black shades of designs, and high-quality vector designing is seen to be on the rise in 2022.
In addition to all these trends, other trends that are ought to make headlines this year include cinematic imagery and detailed account of current events display. Therefore, it is necessary to stay connected with the modern emerging trends of illustrations and make your business more market-friendly.
How ITS Can Help You With Technical Illustration Services?
At Information Transformation Service (ITS) our learned and experienced team of illustrators offer high-quality technical illustration services and a host of other creative design services to clients around the world. We have been providing leading technical illustration services for 3 decades now to both local and overseas clients at economical packages. If you are interested in ITS Technical Illustration Services you can connect with us or you can ask for a free quote and our customer representative team member will get back to you within 24 business hours!