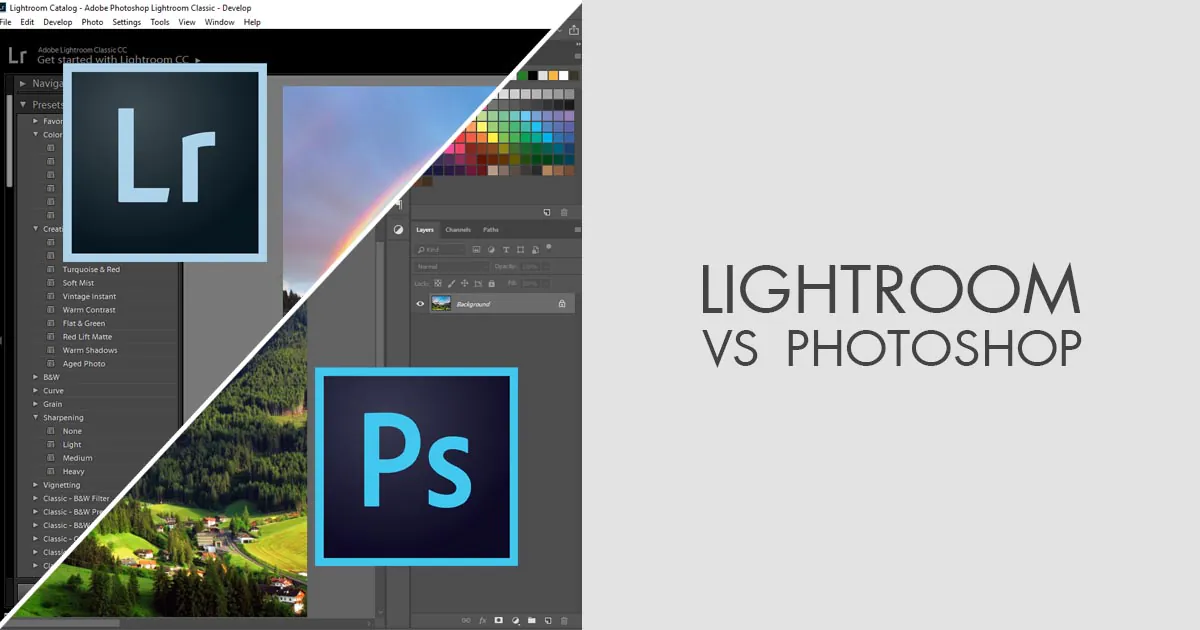 Lightroom Vs. Photoshop: Which One Should You Use?
Do you want to make a career in professional photography? The initial step includes deciding which software tool to use for your photography projects. If you are confused about Photoshop and Lightroom then this blog is written especially for you!
Photoshop and Lightroom, both professional standard image-editing software are specially designed to achieve different photography objectives. Photoshop can prove helpful in processing hundreds and thousands of photos. By using Photoshop you can make your photos flawless and attractive to captivate customers. The popular question is not which tool to use but which tool can cover up your image flaws during the post-production process. With this note, let us begin by understanding the basics of both special image editing tools i.e. Photoshop & Lightroom.
Lightroom
You must have heard about 'Lightroom', the sharp tool is considered as a starting point for image post-processing. The editing tool is a top choice among photographers and photo studios. This is because it is a one-stop-shop to carry out a variety of editing features. By using Lightroom applications you can manage the workflow of a professional photographer. Lightroom is an excellent editing tool to begin from image management to final retouches. In this tool, you get two options to choose from according to your project demands one is Lightroom and the other is Lightroom Classic. The only difference is the former allows images to be stored in Cloud and the latter stores' images on Computer Hard drives. This allows users to shift workspace from tablet to a phone or from laptop to tablet.
Photoshop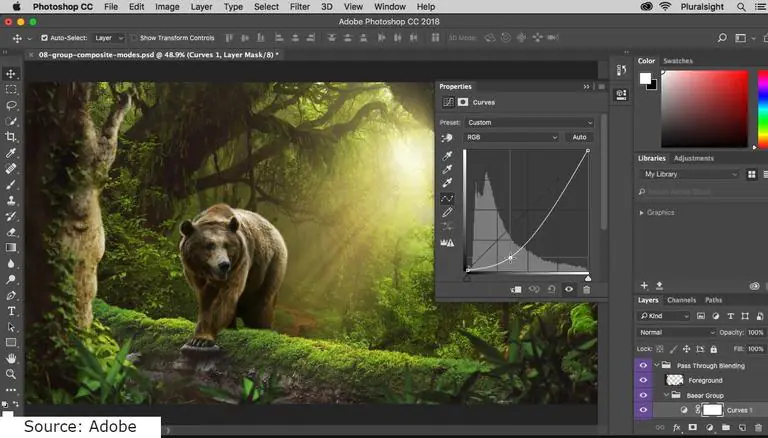 Photoshop is all about image management as compared to Lightroom, which is used to process and organize images. The trustworthy image editing software is best used to manage, develop and enhance image special effects. Indeed Photoshop is the right option to achieve Pixel-level Perfection. Photo editors rely on Photoshop for the timely completion of their bulk image editing projects. You can transform your image to a greater degree using Photoshop. Everything from combining different processed images to creating aesthetic images or addition of texts within an image, there is so much to explore in the world of photography with Photoshop. There are hundreds of filters and layers you can use to make an enticing product or cinematic image come to life. Like Lightroom, Photoshop allows the use of masking and layers to enhance the image overall quality. You can adjust and refine an image without losing the original image during the whole process. The layers in Photoshop are more technically advanced than Lightroom's adjustment sliders.
How to Enhance Your Portraits in Photoshop
Do you want to add a professional touch to your portraits using Photoshop? Here is a list of 5 simple ways in which you can use Photoshop to make outstanding portraits –
Remove Distractions
To enhance your portraits in Photoshop the initial step involves close examination of your image. You should study it thoroughly to find all the exact points which you want to edit. You can begin by minimizing the saturation level of brighter objects that lie in the backdrop. Next, you can blur unessential details or distracting objects within your portrait. By carefully eliminating all distractions you will notice that the focus of your subject portrait has increased many folds.
Try Subtle Retouching
Adding subtle lights is like making sure you wear makeup but the lighting is good to balance it out. It is important to add subtle lights as it accentuates and levels your portrait elements. In addition, it minimizes blemishes, pores, dust, under-eye discolouration and results in even skin texture from the subject face within your portrait.
Use Colors To Create A Mood
Color selection matters the most when it comes to setting the mood of your portrait. You can either add warm tones or cooler tones to imply a certain mood to your portrait. Color adjustment is more likely to bring all the portrait elements together. However, it is advised to not overdo the saturation level or color toning as it will make the portrait appear unrealistic to your audience.
Pay Attention To Details
Reducing or increasing saturation level demands expertise. Practice on a draft version of the portrait by equalizing color tones, adding sharpness, fixing color casts, and brightening the subject eyes to give it a more professional touch.
Build Up Your Composition
Always imagine the composition of the portrait in the camera especially when you are composing a portrait. You can experiment with cropping the image to make it look stronger. Otherwise, try straightening the horizon line if your portrait has a full body shot. Just make sure to not crop limbs blindfolded. Also, you can test run adding a vignette to draw attention towards the portrait subject.
Reasons Why You Must Consider Using Lightroom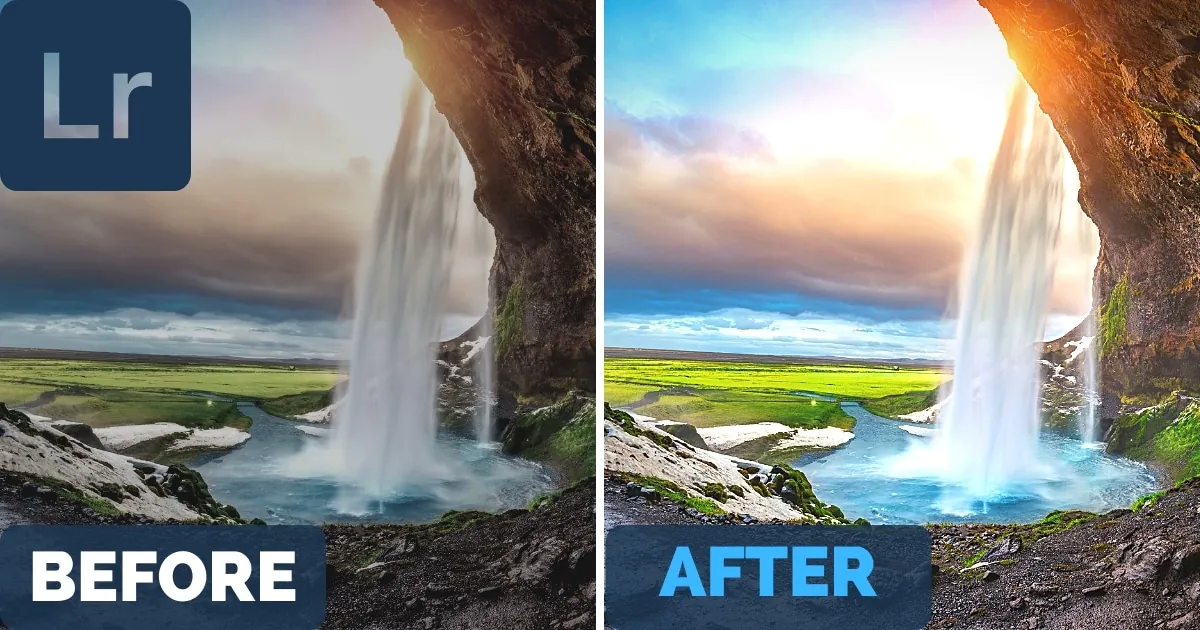 Here are a few reasons why you should be considering Lightroom to carry out remarkable editing solutions –
Exceptional Conversions
The software tool provides raw processing options like 'Adobe Camera Raw'. Your digital cameras are best supported by Lightroom. In addition, you also benefit from various conversion options to transfer your edited images in portable formats to other devices successfully.
Non-Destructive Workflow
No editing feature will render permanent modifications to your original image. However, for a non-destructive image editing experience Lightroom is a good option available. It allows you to access various editing techniques to edit your image file in popular formats like DNG, TIFF, PSD, JPG, and RAW.
Enhanced Copy Paste Settings
You can easily add changes to your image or several images in a catalog. You just need to select an image and then simply copy it from the 'History Panel', after which you need to choose the type of adjustments your want to apply to the image and then paste the image. The same process can be repeated for keywords and ratings.
Unique Slideshow Display
If you are the owner of a Photo Studio, you must always have images for customers to see. In Lightroom, you are better able to showcase images by adding exciting backdrops, fonts of ranging sizes, text labels, watermarks, even music, etc. to create a classic show.
Make Virtual Copies
Lightroom saves you the hassle to create a different digital version of your original image to carry out editing tasks. Lightroom itself uses virtual copies of your image, to which you efficiently make adjustments of your liking. It only takes very few KBs to create a virtual file of your original image.
Which One Should You Use?
The employment of any specific image editing software tool depends upon the end goal of your creative project and user personal preference. The most recommended choice is to use both times for different project objectives. At Information Transformation Service (ITS), we offer a wide range of image processing and post-processing services to ensure that no stone is left unturned to achieve a spotless image. If you are interested in ITS Image Editing Services, to proceed further ask for a free quote!