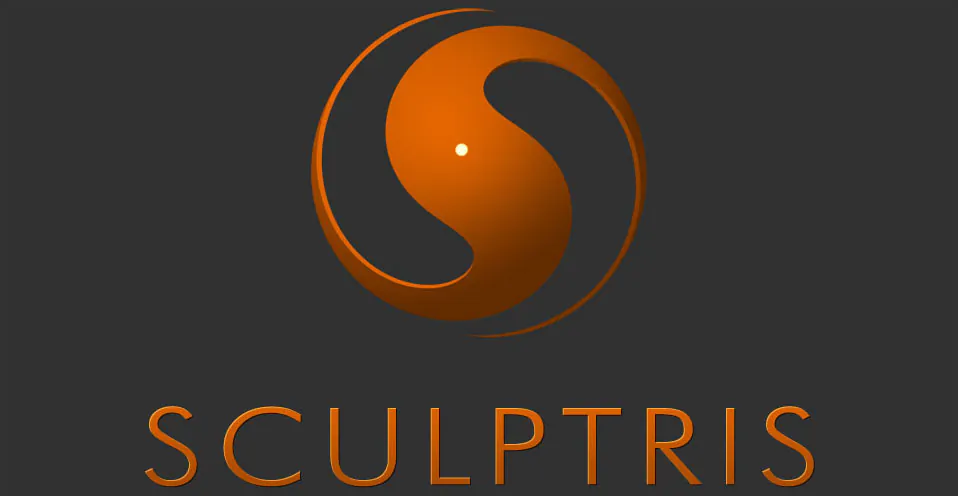 How to use sculptris for 3D modeling
Indeed, technology is changing in almost every business. Three-dimensional (3D) modeling is one type of technology that has recently had a significant impact on businesses. Due to their potential to increase productivity and simplicity of use, 3D models play a significant part in practically every area of art and design.
There are many softwares available for 3D modeling. In this post, we will tell you all the necessities you need for working with Sculptris.
What is 3D modeling?
The method of creating a three-dimensional representation of an object using specialist software is referred to as "3D modeling." A 3D model of the thing can be used to illustrate its size, shape, and texture. Both actual objects and plans that haven't yet been made in practice can be turned into three-dimensional (3D) representations.
Benefits of 3D modeling
Design development is easy
It used to be a time-consuming procedure to develop a product design. The process of changing the design, ordering a fresh prototype for each significant modification, and then waiting for it to show up became a never-ending cycle. Until the product design was deemed ideal, this process was repeated. However, with 3D modeling, this problem is eliminated.
Simple to understand
It may be simple for skilled architects and engineers to visualize a structure or its interior using 2D architectural drawings. The imagination of clients, investors, other team members, or less experienced design experts may not be as developed, leading to miscommunications and missed opportunities. 3D modeling offers a precise representation of a completed project that can be seen from any angle and easily understood by everyone.
Maximize the usage of resources
In relation to the crucial but less aesthetically pleasing components of a project, such as mechanical, electrical, plumbing, and fire protection systems, several research studies have shown the advantages of 3D modeling. By purchasing precisely what is required without putting safety at risk, 3D models assist developers in getting the most out of the resources they are using.
Greater Efficiency in Data Management
Manufacturers and designers are constantly concerned about efficient data handling, especially when dealing with frequent product revisions and iterations. It's possible that some designers and engineers who choose 2D modeling just find the manual organization of their draft to be more comfortable. However, switching from 2D to 3D modeling can significantly boost productivity.
Improved collaboration
Every team member and project stakeholder has easy access to data thanks to 3D CAD modeling software. Since 3D models and 2D sketches are effectively shared, all team members are on the same page.
Because of this, collaboration is at its finest, and communication is clearer. It is straightforward for project participants to work together as a team using this centralized forum. Automated processes make sure that the project is completed on time and within budget. With its integrated platform, 3D modeling facilitates increased communication between designers, engineers, and production staff. It also encourages designers from various engineering disciplines to cooperate on product creation.
Visualizing any design concept
Artists may produce 3D objects with nearly any shape and structure using modern 3D modeling software. Experts can replicate rough sketches in 3D, explore freely an object's geometry, and shape it like clay. Additionally, 3D artists can modify existing textures or develop new ones from scratch.
Global and multilingual
Language and local standards are significant factors in a global economy. Fortunately, 3D CAD modeling makes it much simpler to comply with international codes and standards because each standard's parameters are incorporated. Because 3D models are visual, it is also less required to translate reams of how-to text for your multinational team members, investors, or clients, making it easier for them to access key design information.
What is Sculptris?
Sculptris is a program for digital sculpting. It offers a user-friendly interface and highly navigable tools. This user-friendly and interactive software is perfect for novice designers who want to get a grip on the fundamentals of digital painting before moving on to more advanced techniques and other applications. Digital sculptors will admire the fact that Sculptris gives them the ability to precisely mold materials like virtual clay. Additionally, sculptors can add color and life to their digital creations by using paint palettes and brushes.
Benefits of sculptris
The key advantages of Sculptris are its affordability, usability, and simplified geometry. Given the system's wealth of capabilities and availability to both businesses and individuals, it is surprising that it is free to use. The software's engine, Pixologic, places no limitations on how the photos produced by it may be used.
Sculptris is a great tool to start with for those new to digital sculpting because it contains robust capabilities that are simple for novices to use. Even though it is only an entry-level application, users can make complex designs with it.
Users of ZBrush, another Pixologic-powered digital sculpting program, can utilize the abilities they learn from Sculptris to do so. Once they are comfortable using ZBrush, they will discover that they don't need to acquire any new skills or commands because Sculptris has already served as a gateway program.
Sculptris adds new polygons rather than stretches existing ones to depict extra volume on surfaces so that there is an even distribution. Additionally, Sculptris includes computer capabilities that assess a region's polygon density. If new ones are required, Sculptris applies them instantly.
How to use sculptris?
Interface overview
The ease of Sculptris may certainly surprise you when you first open it. Although it is very simple, it yet has a lot of functionality. Your tools are on the left side, and their properties are at the top, in the simplest form. The center of the window is occupied by your model. To rotate the viewpoint, click and drag to one side of the model. You will automatically see some "help" information when using Sculptris.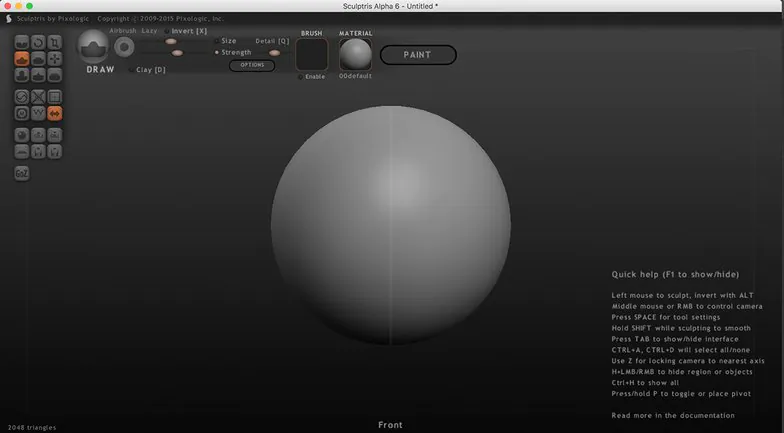 Using the draw tool to sculpt
The first activity you should try is sculpting. When you left-click and hold on to the model while using the default Draw tool, the surface of the ball will increase. To adjust the brush's size and strength, use the properties panel. Either tick the Invert box in the properties or press and hold the Alt button simultaneously to invert the brush and push the surface inward. This is switchable by using the letter X.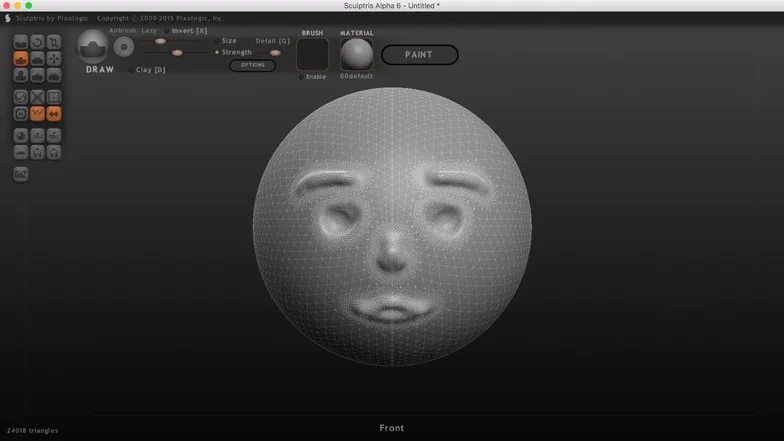 Symmetry
You probably quickly realized when you experimented with the Draw tool that you're producing twice as much work! I'm sorry, but it's not magic, and you don't possess superhuman abilities. Instead, the Symmetry feature is turned on by default in Sculptris. The same features must frequently be applied to both sides of an object while sculpting it. A human face would be a wonderful illustration. After setting up your face, you can disable symmetry (on the left-hand side) and then add special traits that are only present on one side.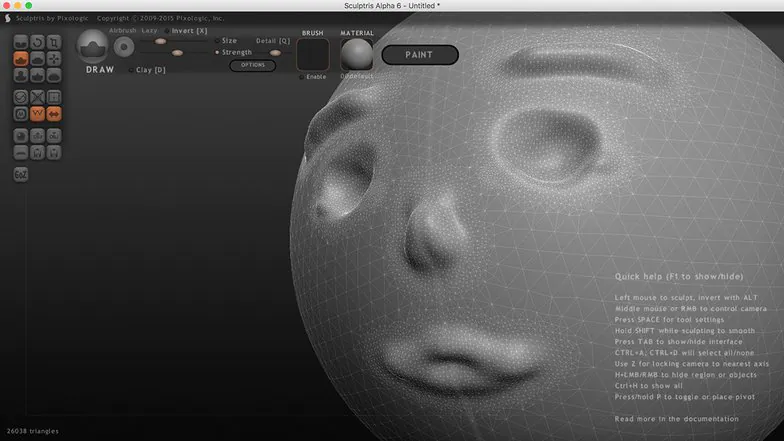 Smooth & Crease
You can find these two excellent tools in the toolbox. One of the most amazing aspects of sculpting is how quickly and easily you can add or remove details from your model. If you're used to modeling on hard surfaces, this will feel liberating. To give your model a sharper edge, use the Crease tool. If you prefer to place a sharp ridge, you can also reverse this tool. If you've added more detail than you intended, the Smooth tool complements this effectively.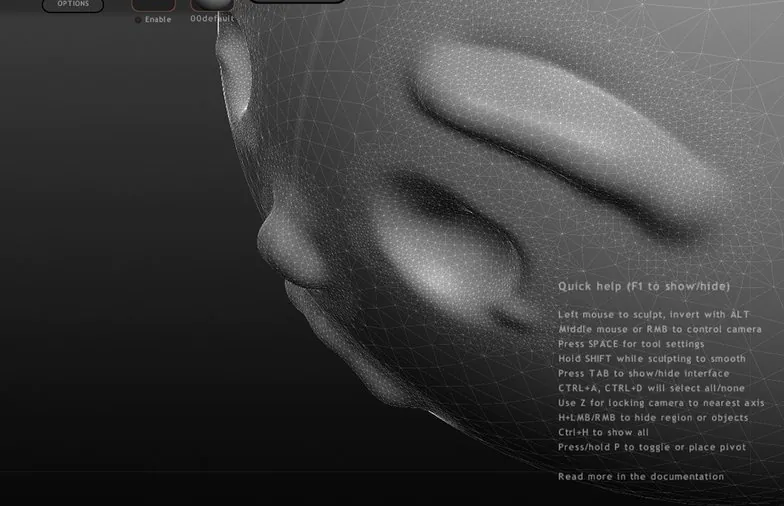 Model flattening
You also have a Flatten tool to continue our exploration of the primary tools. As a result, an "imaginary" plane is created, towards which the surface is pushed. The height of this plane is set by the first click at the beginning of the stroke.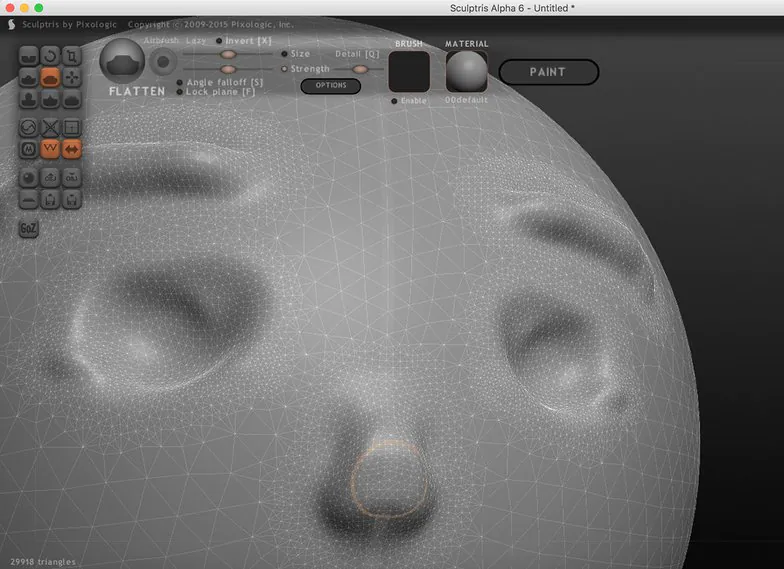 Final words
Every new technology and technique might put manufacturers in a position where they are one step ahead of the competition as they strive to boost productivity across all industries. Many businesses have switched from 2D to 3D modeling as a result of this push for more effective techniques, and many good reasons.
Manufacturers who are working on product design need to see their ideas visualized, so they order prototypes to test them out. Prototyping becomes extremely expensive at the early stages of the creative development process when ideas tend to come to you one after another. Reducing the number of intermediate prototypes and making the entire process cost- and risk-effective can both be accomplished by utilizing 3D modeling in product design.
In this tutorial, we learned about Sculptris. Sculptris is an interactive and user-friendly 3D sculpting program. With its simple-to-use features and simple-to-navigate interface, the application is perfect for those who are new to producing digital sculptures, for example, to build a unique 3D configurator. Before switching to other programs like ZBrush, it is still a powerful software that enables artists to understand the details of digital painting.