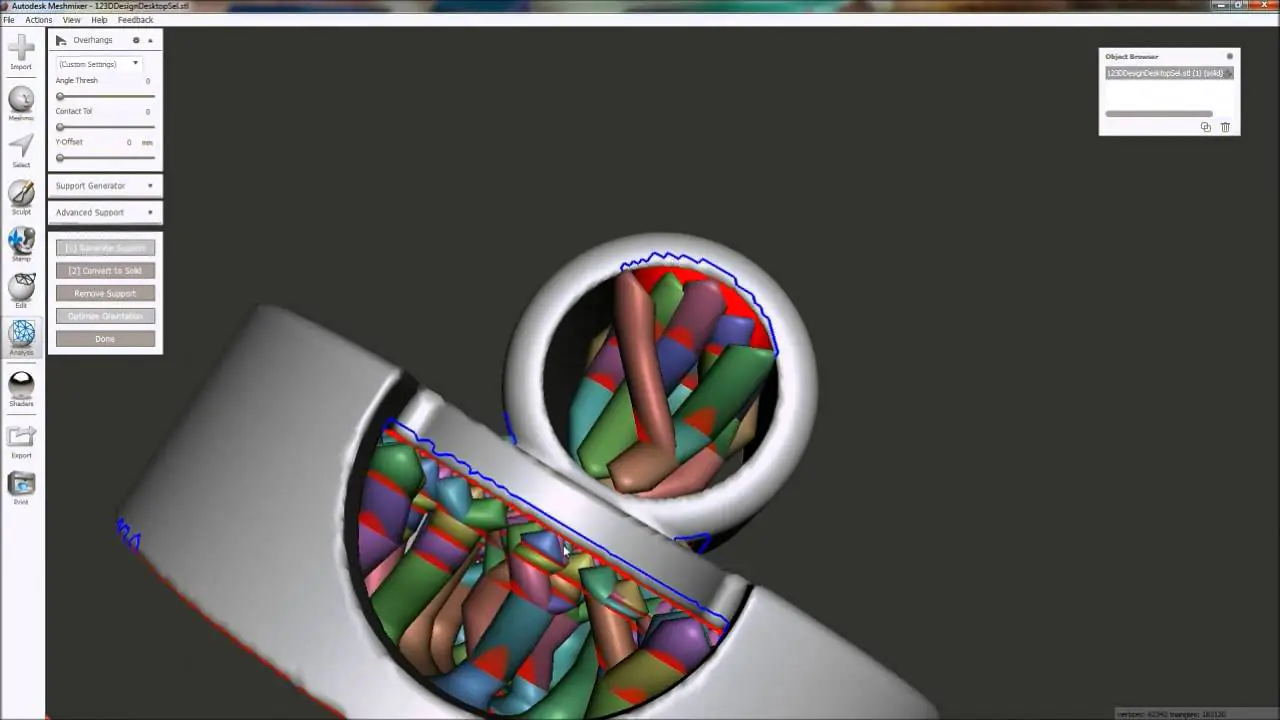 How to Use MeshMixer for 3D Modeling
There is no doubt that creating 3D models can be daunting, but using Meshmixer can make the job much easier. It allows you to easily combine, edit, alter, and fix 3D objects without using expensive 3D modelling software. You can also split a 3D model into multiple slices and smooth the whole model. Well, in this post, we will learn how to use Meshmixer for 3D modelling and what benefits it offers to users.
What are the benefits of 3D modelling tools?
Using a 3D modelling software application to create 3D models is a cinch. In addition to the standard tools, many 3D design programs also allow users to create part and assembly files. Some programs will enable users to access 3D models from the web. Some even support live chat and data exchange. A design program may contain various other file types, some of which are not included in this list. In short, there is a 3D modelling application out there for everyone.
Of course, the most exciting feature of a 3D modelling program is the ability to create your custom models. Depending on the program you choose, you may be able to sculpt your models or have the program do the work for you. For example, many programs offer a slicer tool that allows you to shave off the excess from a model's edges. For more experienced users, there may be options to add or remove materials, edit the model's shape, or change its color. Medical 3D modeling is becoming one of payoneer industries in the medical field.
What is a Meshmixer?
Meshmixer is a 3D design tool that allows users to combine, manipulate, and stylize three-dimensional objects. It includes a powerful support generation tool and can repair and correct defects in your model.
Meshmixer is a free 3D design tool created by Autodesk and is a free download for Windows. It is also available for advanced users and edit STL files and add support structures, modifies models, and even paint them. It also has a powerful mesh-editing tool and is excellent for hollowing out models and adding escape holes for SLA printing. Furthermore, it is perfect for hollowing out models for lost wax casting.
It has a very user-friendly interface. You can zoom in and out by pressing the central mouse button. You can also use a lasso tool to select the area you want to remove.
Plus, Meshmixer offers three filling modes. You can choose between Minimal Fill, Flat Fill, and Smooth Fill. Minimal fill is a method that produces the least number of triangles in a design. Flat fill creates a flat patch, and smooth fill uses the surrounding surfaces to create a smooth appearance.
Moreover, default settings for Meshmixer make a design unprintable. To make it printable, you must set the Print Space and printing process. The Print Space is measured from the bottom center of the build plate. You can also type in a higher number. You can also select a specific thickness for each slice and choose which direction the slices will be cut.
How to use Meshmixer for 3D modeling?
Allows you to split up a 3D model into multiple slices
Using Meshmixer, you can split up a 3D model into several slices. This is useful when you need to perform analysis or produce prototypes. It can also be helpful when you create a 3D print since it will help you better understand the effects of scale. There are two methods for splitting a 3D model in Meshmixer.
Moreover, the Slice Multipatch tool, located in the Modify Features panel, splits a 3D model at a specified location. The tool can create closed features or generate open features. It can also slice a 3D model at a different location.
The Slicer, another part of Meshmixer, allows the interactive placement of objects in slice views. You can also zoom and rotate the view. The Tilt Lock option, set by default, prevents rotation around the elevation axis. You can also toggle Tilt Lock on and off with the Ctrl+b keyboard shortcut.
The Slice Plane gizmo, another part of Meshmixer, subdivides faces into new faces and edges. The new faces are added along the intersection with the plane. You can use the Slice Plane with various Slice modifiers to change the shape of your mesh. It can also be used to break the mesh in two. It can be used with the Remove Top and Remove Bottom options.
Also, the Slice tool can be used with the Editable Mesh group. You can select the thickness of each slice using the Meshmixer. This tool can also be used with the Polymesh group. You can use the Slice tool to create holes in the mesh. This can be useful for inspecting and repairing objects.
The Volumes module, another part of Meshmixer, provides visual references, scales, and automatic adjustments. It also includes a histogram, context menus, and presets. You can also adjust the opacity of the foreground and background volumes with the Foreground and Background Volume Opacity sliders.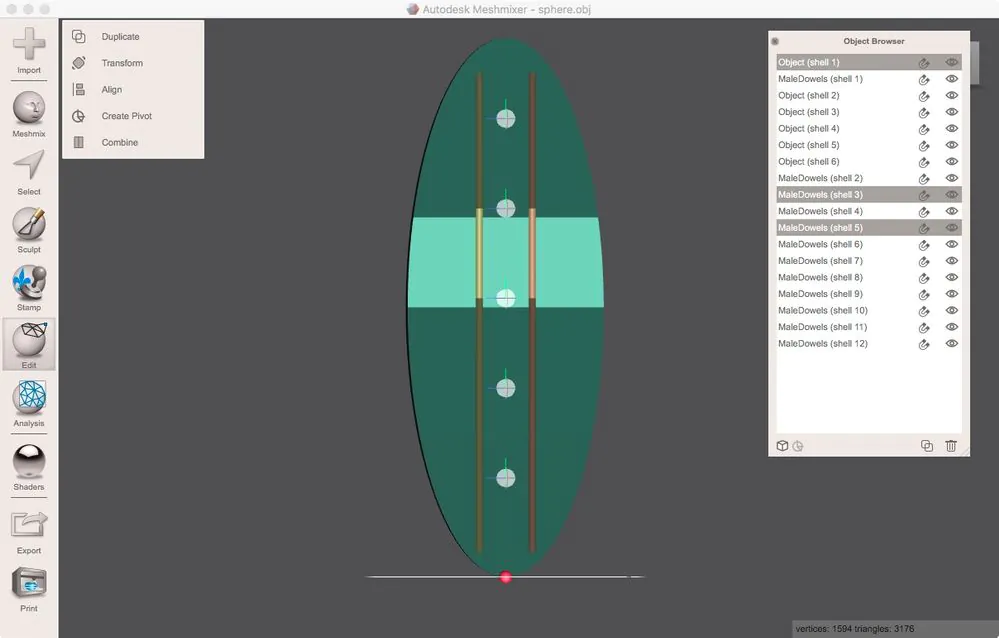 Analysis – Layout/Packing functionality
Using MeshMixer to fill in holes and hollow your model will save you some cash on material costs and time. MeshMixer also features a number of slicing and dicing tools which are great for converting your model to a 3D format that can be used with various 3D printing machines.
MeshMixer is not only packed with fantastic features, but the software is also free and easy to use. This 3D modelling software is convenient for product engineers looking to create and modify 3D models quickly. The software is also great for creating new and better 3D models from existing volumes. The software also features an intelligent remeshing feature that can automatically fill in holes and hollows in your model. Using MeshMixer to do these tasks will save you hours of painstaking work. MeshMixer is also a good way to create a solid model that can be printed in no time.
MeshMixer is one of the best 3D modelling software packages on the market today. It's also free, easy to use, and perfect for beginners and experts. MeshMixer is also stocked with features that aren't found in other 3D modelling software programs. It has several features, including slicing and dicing tools, many scalabilities and mesh optimization options and several 3D printing-specific features.
MeshMixer is the best choice for preparing your 3D model for 3D printing. MeshMixer is the most powerful 3D modelling software today, so you can rest easy knowing that your 3D model will come out looking like a million dollars.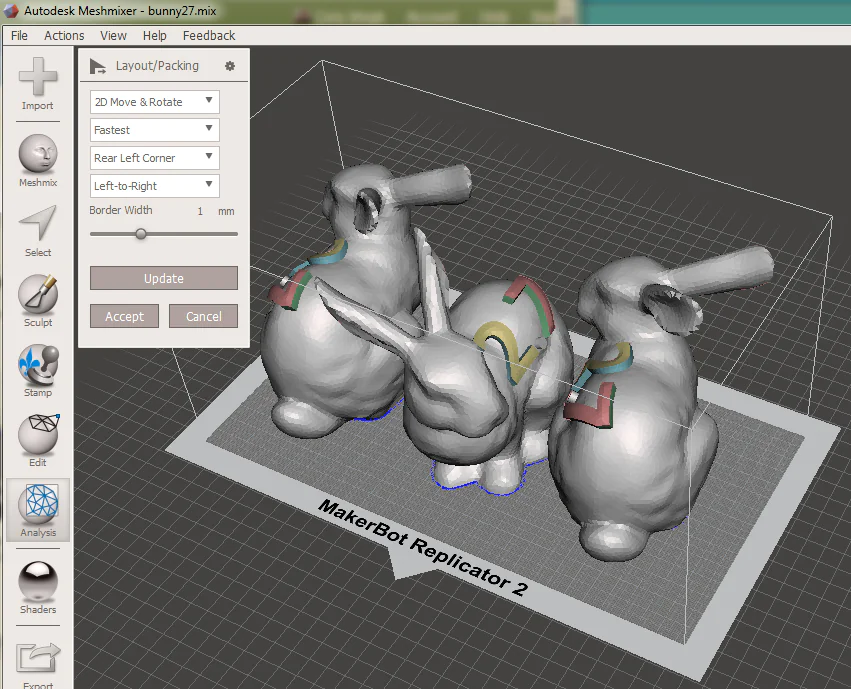 Free and easy-to-use solution
Whether you are a new 3D modelling professional or a student, MeshMixer is a great tool to help you get started. It offers a wide range of features and enables you to create solid models.
MeshMixer is a free 3D modelling software for Windows and Mac OS. The software has an intuitive interface that functions on a drag-and-drop basis. It provides features such as the ability to edit, sculpt and superimpose meshes. Its analysis features help you identify problems in models before printing. It also has a built-in slicer tool and an auto-repair function.
MeshMixer has a few exciting features, including the ability to automatically repair STL files. It can also identify holes and create optimal print supports and is also capable of hollowing models to use less material. Depending on your needs, it helps you design objects.
Meshmixer is also an excellent tool for fixing geometry problems when converting file types. It also has an easy-to-use interface that resembles a standard image editing program. There are a number of options to choose from, such as Minimal Fill, which will provide the least amount of triangles. This is helpful when you only use a small number of polygons in the model. You can also split the 3D model into multiple slices. This can be helpful for 3D printing separate components. It also provides analysis features to help you determine the thickness of the part. You can also choose the direction of each slice.
Meshmixer also creates custom support settings. You can use this feature to customize the support to match the needs of your model. It also has an automatic wire-connection process.
Final words
There is no doubt that 3D modeling services have become an essential need in today's modern world. 3D tools have made this challenge a lot easier, and Meshmixer is one of them. Using Meshmixer for 3D printing is an excellent option for designers and artists. It provides a wide variety of tools to help you prepare your model for printing. It has a built-in support generator, which can help you produce support for printable models. It is a versatile software program which also provides a gentle learning curve. It can be used for editing STL files and 3D scans. It also has a full suite of mesh analysis tools, which help you fix errors and make sure your 3D model is ready for printing.