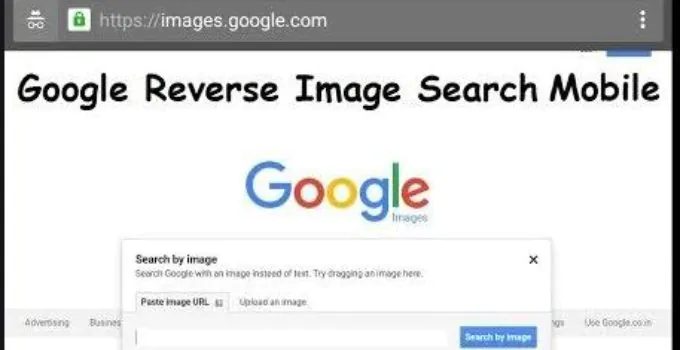 How to Do a Reverse Image Search from Your Phone
With time, image search engines are grabbing the attention of internet users. Recent technological advancements are making these search engines more sophisticated and advanced. And AI has played a vital role in the success of the photo search method. It helped the picture search engines become efficient and precise.
However, many internet users, especially mobile users, find it harder to search for information using this method. That's why most mobile users prefer the traditional search method over this one, even when they want some data about pictures. If you also face trouble using this search method on mobile phones, read this article until the end. It will help you learn using image search engines and find whatever you want using images as input.
But before knowing how to do a reverse image search from your phone, let's discuss what it is and how it can benefit users.
What is Reverse Image Search?
Reverse image search is a method of searching for data using pictorial data as input. That pictorial data could be screenshots, product images, infographics, etc. The search method has made every picture a searchable object.
There are various applications of this search method. For example, with the help of this method, you can find who is stealing your data and using it without your consent.
Moreover, you can also learn about the unknown objects visible in the pictures you have saved on your devices. Apart from that, it can also help businesses in many ways. For example, it helps them get creative ideas for product images, analyze their competitors, and discover the platforms their competitors use for marketing.
Coming back to our primary concern!
Two-Step Process to Perform Reverse Photo Search from Mobile Phones?
Using image search engines on mobile phones isn't a complicated process. When you open a photo finder, you will immediately know what to do. However, we will help you know how you can make the process easier, quicker, and more efficient.
Here are the simple steps to follow to locate the information you want with the images you have on your mobile devices:
Find the Best Image Search Engine
The process always starts with finding the best photo finder or search engine. Many online platforms provide image search facilities. However, most are not as efficient as they should be. Almost every search engine uses different algorithms, making them better in one case and worse in others. Therefore, you should always find an image finder that is the best in every case.
For example, a few reverse photo lookup facilities use extraordinary techniques to find images. When you search by image, they fetch data from various image search engines and show the results on your screen. Therefore, you should prefer using them as they help you get diversified data that can be very helpful.
Upload Your Input
Once you have selected a great reverse photo lookup tool, now is the time to upload the image you want to use as a search query. After uploading the picture, you will see the results on your screen within a few seconds; no matter what tool you are using, everyone is quick in working.
However, every photo search engine has a different picture upload method. For example, some image search engines have camera icons to tap to upload your query; others have specified buttons that help you upload pictures. But you will quickly discover the whole process without hassle.
Tips to Get Efficient Results from Your Mobile Phones
Here are a few tips for finding the most relevant data using pictures as a search query:
Upload High-Quality Pictures
It is better to provide the picture in its best quality to get the best results on your screen. When you upload a low-quality image, you see low-quality results. That's why it is always better to choose your input wisely.
Crop Images
To get better results, crop your images to the selected area and search for the data. That's how you can get better results. In case you want to search for a specific jacket a person has worn.
Instead of uploading that person's picture, crop the image and only upload the jacket's picture.
Don't Upload Blurry Pictures
Although image search engines are very efficient in analyzing pictures, uploading blurry photos may not help you get the desired data. They may confuse search engines with what you want. That's why you should always try to upload a clear picture. The clearer the image is, the better results you will get.
Conclusion
Searching for images using images as input isn't difficult at all. Anyone, whether tech-freak or not, can easily do it without any nuisance. However, getting the right results is a bit tricky. That's where the tips mentioned in this article can help. Utilize them, and you will be amazed to see the results.