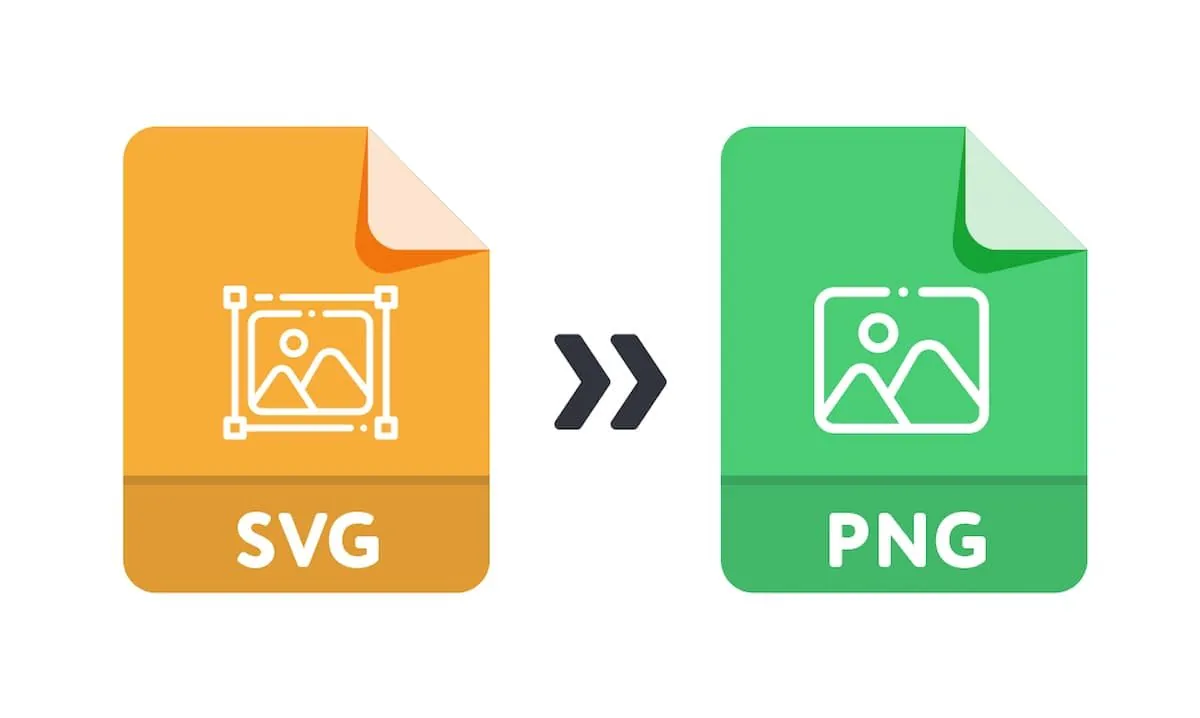 How to Convert PNG to SVG Without Losing Quality?
Converting PNG (Portable Network Graphics) to SVG (Scalable Vector Graphics) format is pretty simple. There are multiple solutions available around the internet that allow you to convert PNG to vector SVG file format. But, choosing one from them seems a difficult task to attain the best conversion. Thus, we shortlisted a few best-proven ways that allow you turn PNG into SVG vector file format without any quality distortion.
Remember That!
PNG is indicated as the standard image format that allows you to proceed with a transparent image while keeping the quality high. On the other hand, SVG is vector image format that is ideal for logos, icons, and graphs. A SVG is loaded with different mathematical paths that come with infinity scalability without sacrificing the quality. That's why SVG comes superior to the PNG and you have to convert PNG to SVG vector file format for certain graphics concerns.
Inkscape:
It is well-known open source vector graphic software that allows you to convert certain vector files for free. This vector tool supports PNG file to SVG and all other conversions of Linux, Windows, and macOS.
Moreover, this program comes with different tools that assists you in making high quality modifications to an existing PNG prior to converting it into SVG format.
How to Convert PNG to SVG with Inkscape?
Grab a copy of the Inkscape and launch it. Once done, proceed with "Open" option to import your PNG file
There are different drawing and editing tools available, choose them to make modifications for the added PNG
Now, just navigate with Save as an option and select the SVG file format
Finally, press the OK button to export PNG as SVG vector file
GIMP:
GIMP is the best assistance that works as a PNG to vector converter for quickly converting PNG to SVG vector file format. Besides conversion, this handy program allows you to make editing for the images such as TIFF, TGA, ODG, EMF, and more for free.
You can even get different tools including color balance, colors, resize, flip, layers, exposure, paint tools, and more for editing concerns.
How to Convert PNG to SVG using GIMP?
Launch GIMP and start uploading your PNG image with the help of its "Open" option
If you want to make editing for you image file, fetch its editing tools to proceed further
Now, it's time navigate with File menu > Export as option and select SVG file as the exported image format
Finally, just press the given Export button to start the conversion from PNG file to vector SVG image
Theonlineconverter:
Get this freeware SVG converter that allows you to convert PNG to SVG vector file using high color and black and white presets. The great thing about this online web-based converter is that it lets you process one or even batch image files conversion for free of cost. Even the resultant SVG images are provided with accurate illustration to give users optimal tracing.
How to Turn PNG into SVG using theonlineconverter?
Add PNG files into this PNG to SVG converter online
Choose either you want to proceed conversion with black and white or high color presets, then press Convert button
Once done, press Download All button to save all the converted SVG vector files at once
LibreOffice Draw:
Most online web-based applications use LibreOffice for exporting PNG as SVG vector file format. The most apparent reason to use this program is that it works to edit, view, convert PNG files to SVGs at once.
For your graphical concerns, you can now process further with options such as text tools, transformation tools, Color fill, symbols, and more.
How to Convert PNG to SVG using LibreOffice Draw?
Grab a copy of LibreOffice Draw and launch it on your system
Once you have done, Open button serves you for uploading PNG image file
Now, explore any one or more image editing tools in order to modify your added image
From the provided Export menu, you simply need to make a selection for the SVG as the output image format
Press the OK button and let LibreOffice start exporting PNG as SVG vector format